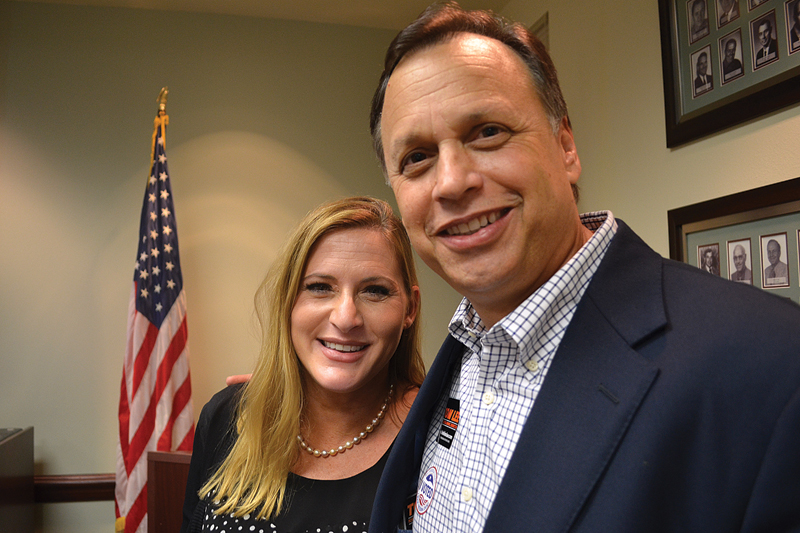 Sometimes the best decisions are the easiest to make.
After more than eight months in office, Gov. Ron DeSantis will get a unique opportunity — to appoint legal eagles (within such a short span of time) to the Florida Supreme Court. He will be called on to replace newly appointed Justices Barbara Lagoa and Robert Luck.
Last week, President Donald Trump named Lagoa and Luck to serve on the 11th Circuit Court of Appeals, which represents Georgia, Alabama and Florida.
On Jan. 9, 2019, DeSantis named Lagoa as the first Hispanic woman and the first Cuban American woman appointed to serve on the Court. Before joining the bench, Lagoa practiced at Greenberg Traurig, focusing on both the civil and criminal arenas.
Five days later, Jan. 14, the Governor promoted Luck from the 11th Judicial Circuit Court of Florida. Before his service on the bench, Luck was an Assistant United States Attorney for the Southern District of Florida.
Many in the Florida legal community say the two choices will give a reliable 7-5 constitutionalism/textualism majority to the 11th Circuit.
Beyond that, DeSantis will now be charged with again appointing two more Supreme Court justices.
But DeSantis may not have to look too far. For one of these new Supreme Court appointments, the Gov. may not have to search beyond the R.A. Gray Building, where his appointed Secretary of State Laurel Lee represents an experienced and widely respected option.
Lee, a former federal prosecutor, private sector attorney and judge for the 13th Judicial Circuit, would check all of the right boxes as a DeSantis pick.
Lee began her career as an attorney for the Carlton Fields law firm from 2003-2005 when she became an assistant public defender. Lee then served as Assistant U.S. Attorney for the Middle District of Florida until her appointment in 2013 by then-Gov. Rick Scott to a judgeship to the 13th Judicial Court of Florida.
In 2014, Lee won election to a full six-year term.
As a bonus, her husband is Florida state Sen. Tom Lee, making Lee already a DeSantis-vetted insider.
Sometimes the best decisions are the easiest to make.