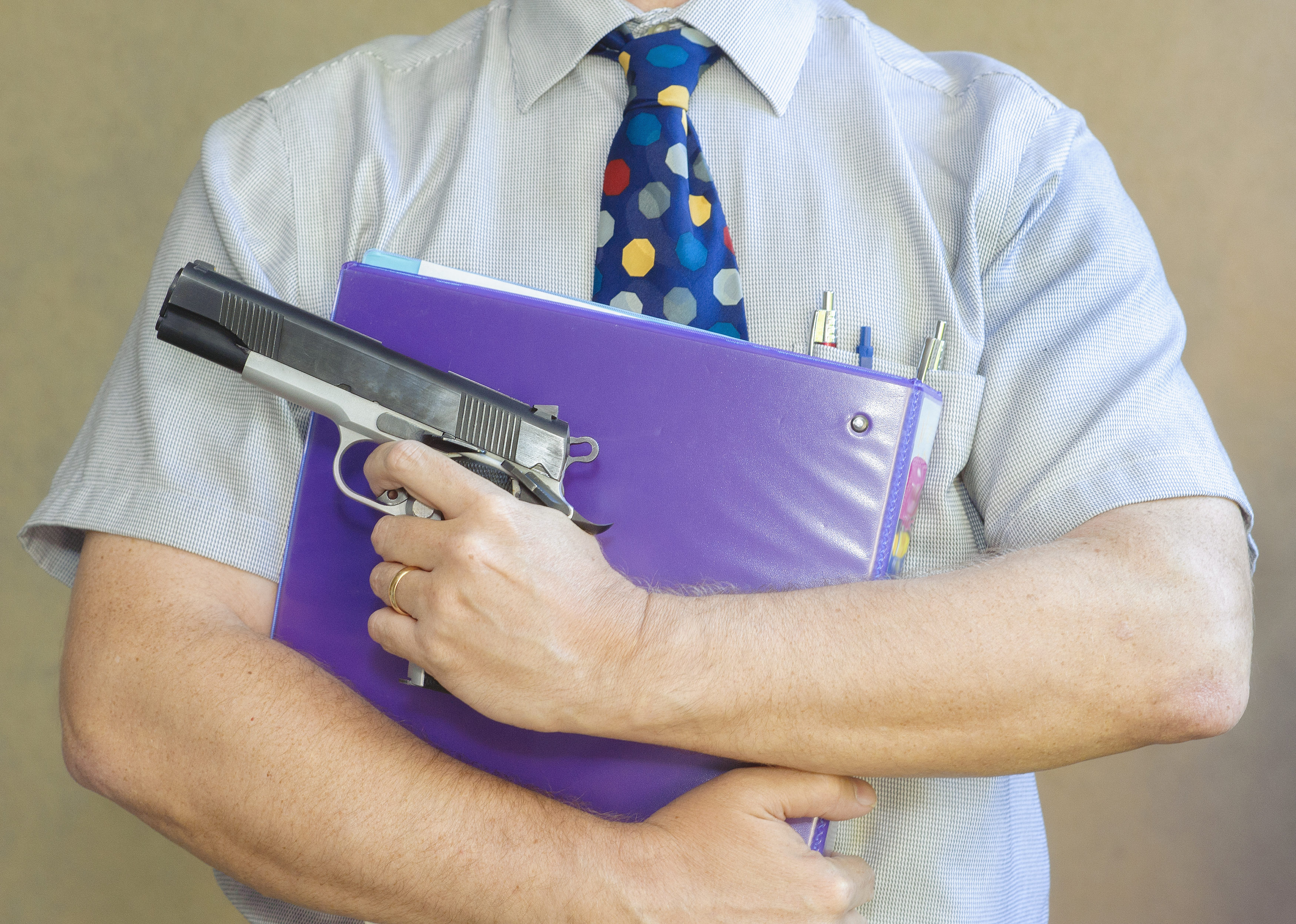 Last Session, lawmakers approved a bill that allowed teachers to join the Guardian program.
A total of 11 school districts have said that using armed teachers would be an option to secure schools after lawmakers opened up that possibility in 2019.
While that option is available, it's unclear how many of those 11 are currently utilizing armed teachers, or how many teachers in total have signed up.
That's according to information from Damien Kelly, who is the Director of the state's Office of Safe Schools.
Kelly spoke to the Senate Education Committee Monday to provide an update on compliance with a pair of laws passed in the aftermath of the 2018 shooting at Marjory Stoneman Douglas High School.
In 2018, lawmakers passed the Marjory Stoneman Douglas High School Public Safety Act (SB 7026), setting up what's called the Guardian program. That program essentially allows individuals to be trained to protect schools in the event a school does not have the ability to contract with a police officer.
The law barred classroom teachers from signing up for the Guardian program, even voluntarily. Last Session, lawmakers approved a new bill (SB 7030) that allowed teachers to join the program and receive the required training.
But first, a school district has to permit its teachers to do so. In an exchange with Sen. David Simmons, Kelly said 11 school districts have said they would use that as an option to secure their schools.
"They haven't said that they have teachers currently that are Guardians," Kelly said. "But that is an option that they will allow."
Simmons then asked how many teachers have joined the program, but Kelly said his office had not asked for that data. That's because of security concerns and a desire to avoid signaling to would-be attackers who is and who is not armed at a particular school.
Simmons then asked whether that general information could be made available.
"Is it possible without telling us who these persons might be or what schools they have elected to be in that you could find out how many individuals have actually chosen to be a Guardian within a particular school district or just the total number?"
The Senator also asked for information regarding the general location of districts that have elected for that option. He pointed to the longer response times to emergencies in some rural districts, hinting that those districts may have more of a need to permit the arming of teachers.
"Yes sir, we can get that information," Kelly replied.
In his presentation to the committee, Kelly also hit on several other stats regarding school security and the Guardian program specifically. He said among the 3,717 public and charter schools throughout that state, there were 3,170 law enforcement officers at those schools and 1,084 guardians trained and assigned to those schools.
Kelly said 38 school districts were participating in the Guardian program overall. A total of 25 school districts have opened the program to school employees who are not full-time teachers, where being a Guardian would be a second duty. Another 18 districts have allowed Guardians with no other duties, while three districts have Guardians who are private security guards.
The Guardian training is conducted through sheriff's offices. But several sheriff's offices had previously refused to provide the training, which made it difficult for some counties who wanted to participate to have an individual be trained.
Other sheriff's offices have since offered to train individuals under the Guardian program, even if those individuals are not being stationed at schools within that county.
In fielding a question from Sen. Bill Montford, Kelly said a lack of training sites was no longer a concern.
"You're comfortable that every school district that wants to participate has access to a training program?" Montford asked.
"Yes," Kelly replied.
A portion of the MSD Act requires school districts to ensure schools contain at least one safe school officer.
"For the protection and safety of school personnel, property, students, and visitors, each district school board and school district superintendent shall partner with law enforcement agencies to establish or assign one or more safe school officers at each school facility within the district," the law reads.
One charter school in Broward County, the Championship Academy of Distinction at Davie, had its charter revoked by the Broward School board for failing to provide a safe school officer.