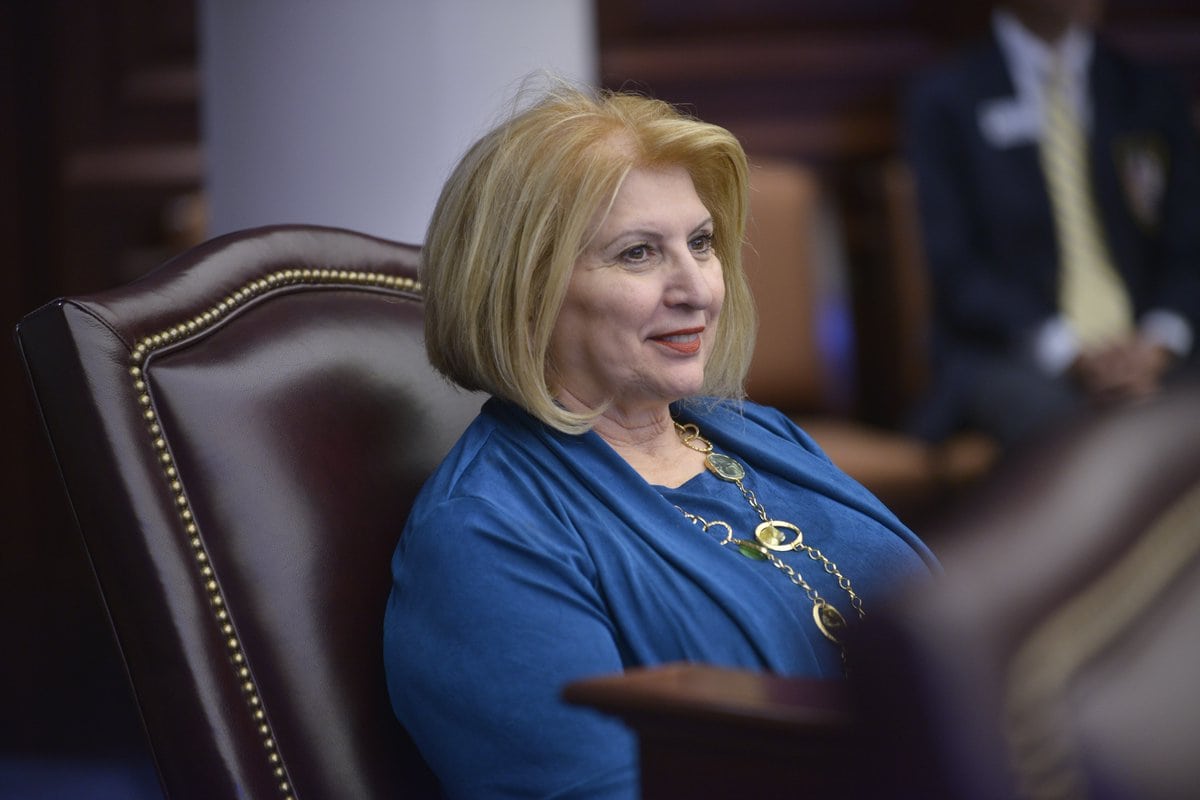 The bill would let school districts access funds even if they don't let staff be armed.
Sen. Janet Cruz is again imploring fellow lawmakers to allocate unused school safety money to districts even if they've chosen not to allow trained faculty or staff to carry guns on campus.
The Tampa Democrat filed a bill Tuesday (SB 304) that would allow school districts who have opted out of the Coach Aaron Feis Guardian Program to be able to spend the extra funding on general school safety projects.
That could include salaries for school resource officers, or funding campus 'hardening' or other safety improvements.
"To date, there are 29 Florida counties (out of 67) that have not opted into the Guardian program and have chosen instead to place a trained law enforcement officer in their schools," Cruz said in a statement.
"Last year, the Legislature rolled over $57 million that was specifically allocated for the Guardian Program, but went unused by our local school districts. Although more counties did choose to participate in the Guardian Program this year, there is still $40 million being held hostage due to ideological differences on school safety."
Cruz filed similar legislation last year (SB 712) that died in its first committee stop. A similar bill in the House (HB 655) also failed to gain traction.
Under the Guardian Program, school districts that choose to opt-in can access state funds to help absorb costs to properly train participating faculty. The program has been contentious because a number of Floridians oppose arming teachers.
The bill would not only apply to teachers, however. Other school staff could also participate as long as they underwent the required background checks and law enforcement training to qualify.
School districts that don't participate don't receive a portion of the Guardian Program funding—even though they are spending money to staff school campuses with school resource officers.
"That money should not sit idle while our school districts struggle to find the funding to improve their school hardening, hire more School Resource Officers, and actively work to find innovative solutions to protect Florida's children," Cruz said.
Cruz hopes her bill will fare better this year after Senate President Bill Galvano last week called for "clarifying" the school safety law after a legal challenge arose over it.
At issue is a private company hired in Palm Beach County to train armed staff. That company, Invictus, allegedly passed attendees who failed proficiency tests.
"The issues we have seen with the Guardian Program are unacceptable," Cruz said.
"Regardless of whether you support arming classroom teachers or not, this continuous misuse of state tax dollars while so many Florida school districts are digging for pennies to protect their students must end. We can do better, and we must start by allowing this leftover funding to be used by our school districts to keep our children safe as soon as possible."