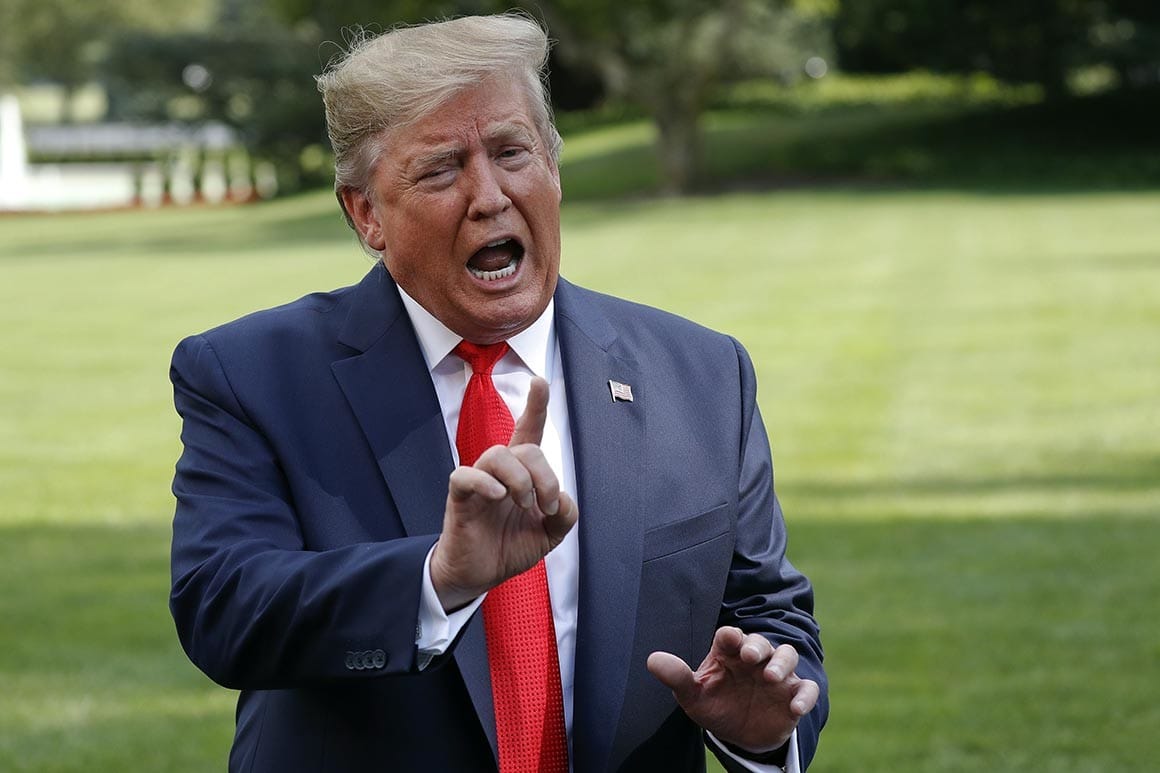 Priorities USA pollsters say confidence in the economy has started to wain.
Poll results from Democratic advocacy group Priorities USA show voters losing confidence in President Donald Trump's economic leadership. Meanwhile, voters appear to place a higher priority on health care and gun violence as key issues.
Pollsters surveyed more than 3,000 voters in four swing states, including 805 in Florida. The rest hailed from Michigan, Pennsylvania and Nevada.
"There has been a consistent downward trend for Trump in voters' views on a number of key economic questions since our last poll in May," reads a Priorities USA memo, "further undermining the power of his strongest selling point at a time when the risk of a recession is hanging over the national economic conversation."
That said, a majority of voters surveyed do still approve of Trump's handling of the economy. In May, some 55% of those polled said they strongly or somewhat approved of Trump's handling of the economy. In August, that dropped to 52%.
Meanwhile, the number who strongly or somewhat disagreed with Trump on the issue rose from 45% in May to 48% in August.
Voters' overall sentiment about the economy showed a similar shift.
Some 49% of voters now feel the cost of living will rise faster than their own income, compared to 43% in May. Those who felt the opposite, that their incomes would go up faster than their costs, dropped from 12% to 10% over the same time.
About 35% of voters say their own family's economic situation has grown worse under Trump, while 24% say it has improved. In August, 25% saw improvement and 30% saw things getting worse.
Some 51% of voters said Trump's economic policies have not had any positive effect on their lives, a sentiment that went up from 45% in May. Those we feel they have benefited a lot from Trump declined from 25% in May to 21% now.
Now, 57% of people express dissatisfaction with the economy, compared to 55% in May.
The one economy sentiment still showing a net positive still showed a decline. Some 34% of voters feel job availability in their own area has improved, while 26% say it has gotten worse. But in May, 37% felt good and 23% felt worse.
Priorities USA also expressed some optimism about the top issues polling with swing state voters. Health care ranks highest, with 49% of voters listing it as a top four issue, including 56% of undecided voters.
But gun violence has jumped to be critical to 35% of voters. Wages compared to cost of living and government corruption rank high with 29% of voters.
Meanwhile, 55% of voters do not trust Trump on race relations, 52% distrust him on health care and climate change, and 51% don't like his policies on gun violence.
"Nearly half (46%) of non-college white women say that Trump's handling of health care is a reason to elect someone else, with another 35% saying it's a reason to re-elect Trump," the memo further states.
"That finding is consistent with both wages (43% say it's a reason to elect someone else versus 37% saying it's a reason to re-elect Trump) and gun violence (43% elect someone else/ 34% re-elect Trump)."