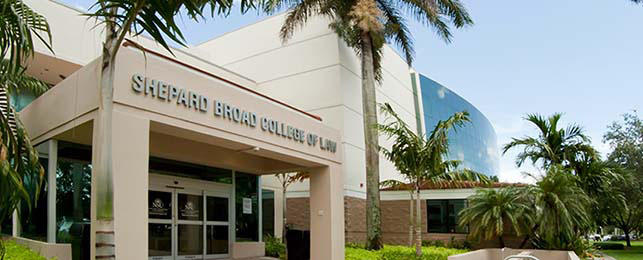 "It has been an honor to work with NSU and NSU Law students, faculty, and staff."
The dean of Nova Southeastern University (NSU) Shepard Broad College of Law in Davie says he is stepping down at the end of the fall semester.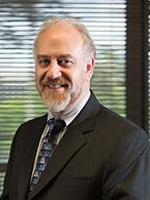 Jon Garon announced the decision in a letter, sent to Florida Politics by a law school spokeswoman on Friday after an inquiry.
Garon, dean since 2014 and also director of the school's Intellectual Property (IP), Cybersecurity, and Technology Law program, said he informed NSU Interim Provost Ronald J. Chenail of his decision in a Sept. 3 meeting. 
Further, "President (George L.) Hanbury II accepted my decision and on Monday, he informed the Board of Trustees," the letter said. 
Garon won't be leaving the school, however. He will return to the faculty after taking a one-year sabbatical. He intends to remain director of the IP program.
"I believe that this is the right time for me to step back to the faculty because of the success we have achieved and the renewed vitality within the law school," he said. 
As of the release of the latest state Bar examination results this Monday, the school went up 23 points year-over-year for the summer administration of the exam, to 65.9 percent passing this July from 42.9 percent.
In a statement, Hanbury listed Garon's leadership achievements over the past five years, including a "number of important milestones in the areas of ABA accreditation, LSAT credentials of its entering classes, national rankings of its Legal Research and Writing Program (20th nationally and 2nd in Florida) and Health Law Program (56th nationally and 1st in Florida), introduction of new and innovative degree programs, expanded community service activities and increase in impactful scholarly activities of its faculty.
"I thank Dean Garon for his service and look forward to his continued contributions in his faculty and program director roles," Hanbury said. "I will be appointing an interim Dean to lead the college beginning Winter semester pending the completion of a national search for a new dean."
Garon went on to say he was "very proud" of the school's having "expanded diversity and inclusion, reduced our transfer rate to less than 5 percent, increased donations to the law school, and improved our placement for students.
"We also put in place a multi-year effort to improve bar passage, achieving a 23-point improvement in the first year of the strategy.
"It has been an honor to work with NSU and NSU Law students, faculty, and staff. Thank you for allowing me to serve as Dean and for being at the heart of the transformation we have created for legal education. I look forward to continuing my participation from the vantage point as a member of this excellent faculty," he said. 
Before joining Nova Southeastern University in 2014, Garon was the inaugural director of the Northern Kentucky University Salmon P. Chase College of Law and the Law + Informatics Institute from 2011-2014, according to his online bio.
He also was dean and professor of law at Hamline University School of Law in St. Paul, Minnesota. Before Hamline, Garon taught at Franklin Pierce Law Center in Concord, New Hampshire and Western State University College of Law in Orange County, California.
He received his undergraduate degree in psychology and theater from the University of Minnesota and his law degree from New York's Columbia Law School.