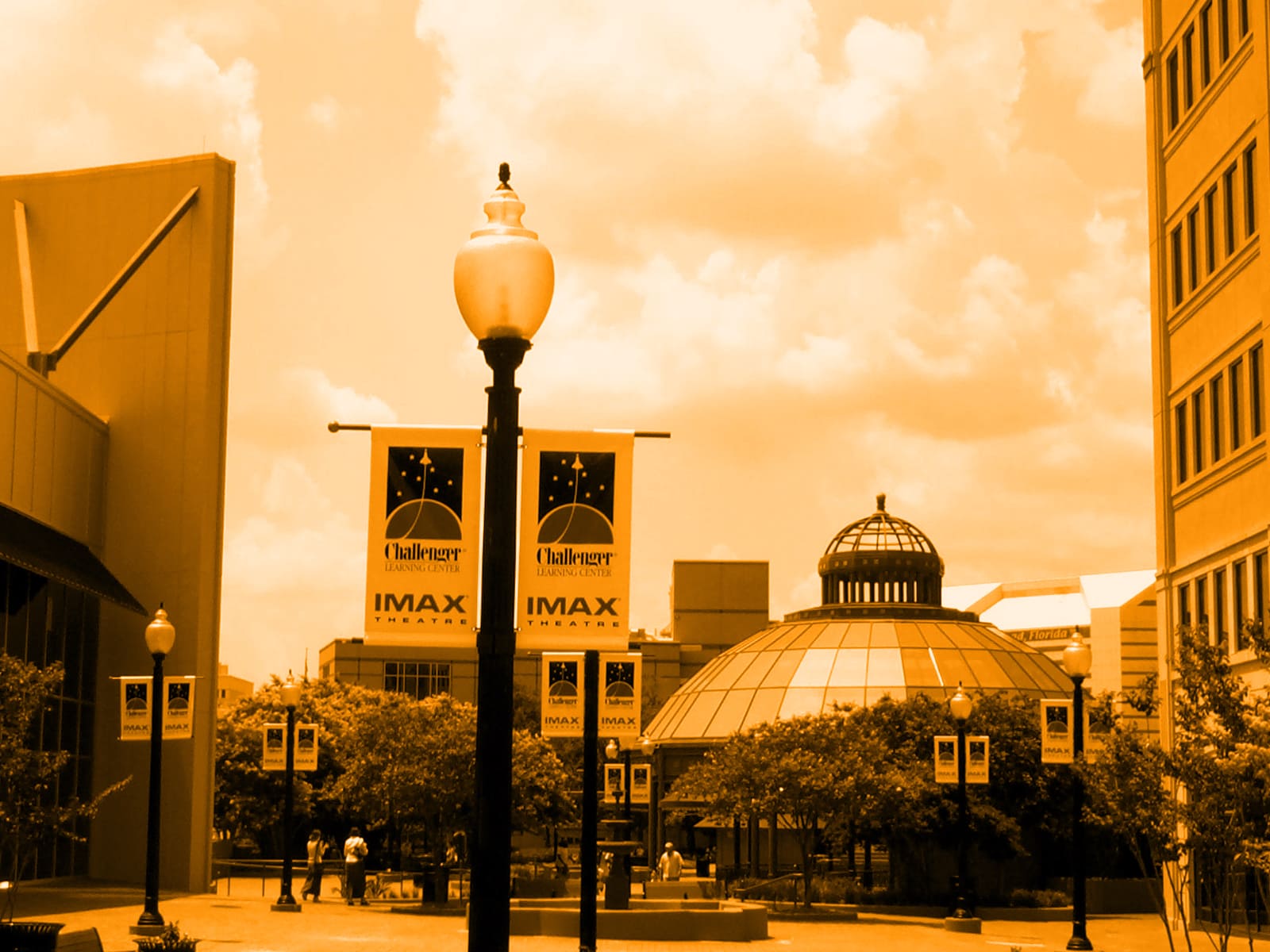 Sunburn gets you ready for the day — refreshed and informed.
First in Sunburn — Education advocate Sheela VanHoose is joining Florida's largest lobbying firm, The Southern Group, to lead its education practice.
VanHoose brings with her over 10 years of public policy, advocacy, and campaign experience. She has an impressive resume that includes roles working for U.S. Sen. George LeMieux and Gov. Rick Scott.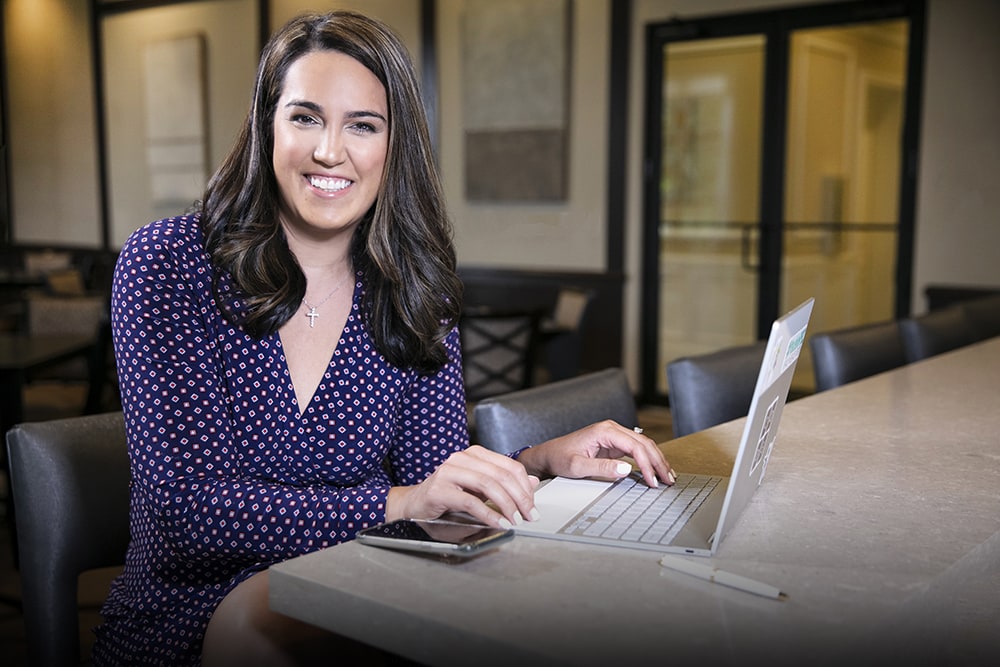 "Sheela checks the box for literally every trait you look for in a top lobbyist: a stellar history of lobbying success; service at high levels in and outside government; the ability to map a nuanced, sophisticated strategy and flawlessly execute it; and a fighter's spirit," said TSG founder and chairman Paul Bradshaw. "How many people do you know who were on the United States National Karate Team and scored tens of millions of dollars in appropriations last Session? Answer: Sheela."   
Before joining Southern, VanHoose was the Director of State Government Affairs for Code.org, where she led the organization's policy work in multiple states across the country. She advised governors, education agencies, and legislators along the east coast on both policy creation and implementation; and she successfully secured over $64 million in legislative appropriations for computer science professional development. She has also worked in similar capacities for Broward County Public Schools and Charter Schools USA.
"Sheela has worked behind the scenes on major education policy from school choice to computer science. She is always professional, thoughtful and of the highest integrity," said Chairman of the Senate Education Policy Committee Sen. Manny Diaz, Jr. 
VanHoose is passionate about education, workforce development and technology; and in Florida she is one of the few who  can speak on the intersection of technology and education. Southern's clients will be at the forefront of this conversation with VanHoose joining the team. Her knowledge, experience and influence will help deliver results for them throughout Florida.
"VanHoose joining The Southern Group is a true sign of what type of institution they are, and that is one that believes in quality and qualified individuals to represent some of Florida's most important issues." said Rep. Shevrin "Shev" Jones, Deputy Democratic Leader.
—
First in Sunburn — Eric Johnson, president of political consulting and government relations firm Johnson Strategies, announced the opening of an office on Florida's West Coast. The firm's new office will be based in Clearwater. The office's central location will allow it to serve not just Hillsborough and Pinellas Counties, but also communities up and down the Gulf Coast as well as Central Florida.
The firm's new office will be headed by Scott Kosanovich, formerly of House Victory, who joins Johnson's team as a Senior Consultant. Kosanovich joins Johnson and Vice President Brendan Olsen in managing a portfolio of both public and private-sector clients on political consulting, government relations, public affairs and crisis management.
Kosanovich has nearly a decade of campaign experience in Florida politics, most recently leading House Victory, the campaign arm of the House Democratic Caucus, as Campaigns Director. During his time at House Victory, Democrats saw their most significant gain in nearly 20 years as they flipped 8 Republican-held seats. Kosanovich has worked on numerous federal, state and local campaigns including the 2012 reelection of former President Barack Obama. Kosanovich brings a wide range of campaign knowledge from building grassroots field programs to managing some of the most hotly contested races in the country.
Regarding the expansion and hire, Johnson said, "We are excited to have Scott join our team to bring his valued experience to all of our clients and also help us service this important market. For close to a decade, Scott has been organizing and managing some of the largest and most successful grassroots campaigns in our state. He is going to be a true asset to our team."
The firm's political clients include Commissioner of Agriculture & Consumer Services Nikki Fried, Congressman Ted Deutch, State Senators Lori Berman, Lauren Book, and Kevin Rader as well as Minority Leader-designate Gary Farmer. Johnson Strategies will be leading the team of state Rep. Javier Fernandez's state Senate race and is a part of the winning team to elect state Rep. Shevrin Jones to the state Senate as well. The firm also represents Broward County's Mayor Mark Bogen and Fort Lauderdale Mayor Dean Trantalis.
— SITUATIONAL AWARENESS —
—@SVDate: Ukraine president asks Trump help in getting back Crimea. [Donald] Trump blames it on Obama, rather than [Vladimir] Putin, who actually did the invading, and does not say anything about helping: "It's just one of those things."
—@ChrislHayes: Most significant part of that presser was Trump roping [Mike] Pence into the whole mess and volunteering to make Pence's conversations public as well.
—@JayCaruso: The lack of an explicit quid pro quo is meaningless. When you read that memo from top to bottom, it's like the synopsis of a Ukranian version/episode of The Sopranos. "We do a lot for you but haven't seen a lot in return. We do for you. So … I have a favor to ask."
—@RepJerryNadler: The President dragged the Attorney General into this mess. At a minimum, AG [Bill] Barr must recuse himself until we get to the bottom of this matter.
—@RepStephMurphy: The White House's own memo of the President's call w/Ukraine confirms the President asked a foreign gov't to investigate his political opponent. This is an abuse of executive power. I support the House's ongoing impeachment inquiry to get the facts for the American people.
—@KenKennings: In honor of Nancy Pelosi, I am about to get going on some work stuff that I really should have done months ago.
—@FSUPresThrasher: Don Tucker loved FSU and was a great friend of the university. We are honored that a facility that is such an important part of campus and community life bears his name. On behalf of everyone at FSU, Jean and I offer our deepest sympathies to his family.
— TODAY'S SUNRISE —
A special master hired by the Florida Senate concludes the governor's decision to remove Broward County Sheriff Scott Israel for failures at the Parkland school shooting was wrong. Senators will meet in Special Session next month to decide if Isreal will be reinstated.
Also, on today's Sunrise:
— A new report on violence and victimization says 10 percent of the middle and high school girls in the state have been raped and 18 percent have considered suicide in the past year. Child advocates are calling for reform of the state child welfare system, which they claim as part of the problem.
— Even though wildfire season is still a few months away, state Fire Marshal Jimmy Patronis' office says home fires are a lot more dangerous.
— Jesse Panuccio — Gov. Scott's former general counsel and at one time the third-ranking lawyer at the Department of Justice — returns to Tallahassee to talk about marijuana.
— A Florida woman sitting at a toll booth north of Tampa says her car was rammed by someone driving a Volkswagen Beetle with a bad case of road rage.
To listen to Sunrise, click on the image below:
— DAYS UNTIL —
SNL season premiere with Woody Harrelson — 2; End of the third fundraising quarter — 4; Deadline to qualify for the Democrats' October debates — 5; 850 Hemp Summit begins — 6; "Joker" opens — 8; NBA 2020 Preseason begins — 8; Triple Force Friday: the next generation of Star Wars products arrives — 8; Debut of Breaking Bad movie on Netflix — 15; CNN hosts candidate town hall on LGBTQ issues — 14; New season of "The Crown" streaming on Netflix — 22; "Watchmen" premieres on HBO — 24; Florida Chamber Future of Florida Forum begins — 32; Brexit scheduled — 35; 2019 General Election — 40; 3rd Annual Florida Internet and Television FITCon starts — 42; "The Mandalorian" premieres — 57; "Frozen 2" debuts — 57; TaxWatch 40th Annual Meeting — 67; "The Rise of Skywalker" premiers — 85; 2020 Session begins — 110; Florida TaxWatch State of the TaxPayer Dinner in Tallahassee — 111; Iowa Caucuses — 130; New Hampshire Primaries — 140; Florida's presidential primary — 173; "Black Panther 2" debuts — 223; 2020 Summer Olympics in Tokyo begin — 302; Florida primaries for 2020 state legislative/congressional races — 334; 2020 General Election — 404.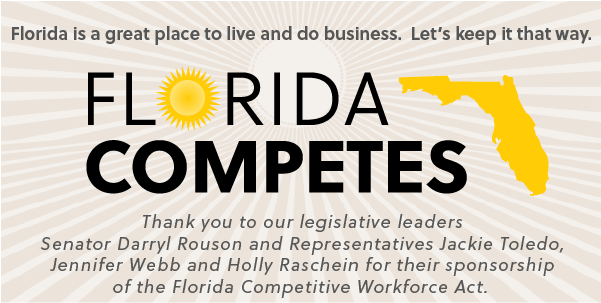 — TOP STORY —
"Tropical Storm Karen weakens as it changes course, hurricane forecasters say" via Joe Mario Pederson of the Miami Herald — Storms models show Karen heading north until Friday when it is expected to turn south before moving southwest over the weekend toward Florida. However, the storm weakened significantly, with maximum sustained winds dropping to 40 mph, and forecasters don't believe it will strengthen much in the coming days. "[Current conditions] still allow for the possibility of some strengthening, but if model trends continue, the official forecast could be lowered further in subsequent advisories," the National Hurricane Center said. Karen is 330 miles away from San Juan moving at a pace of 14 mph.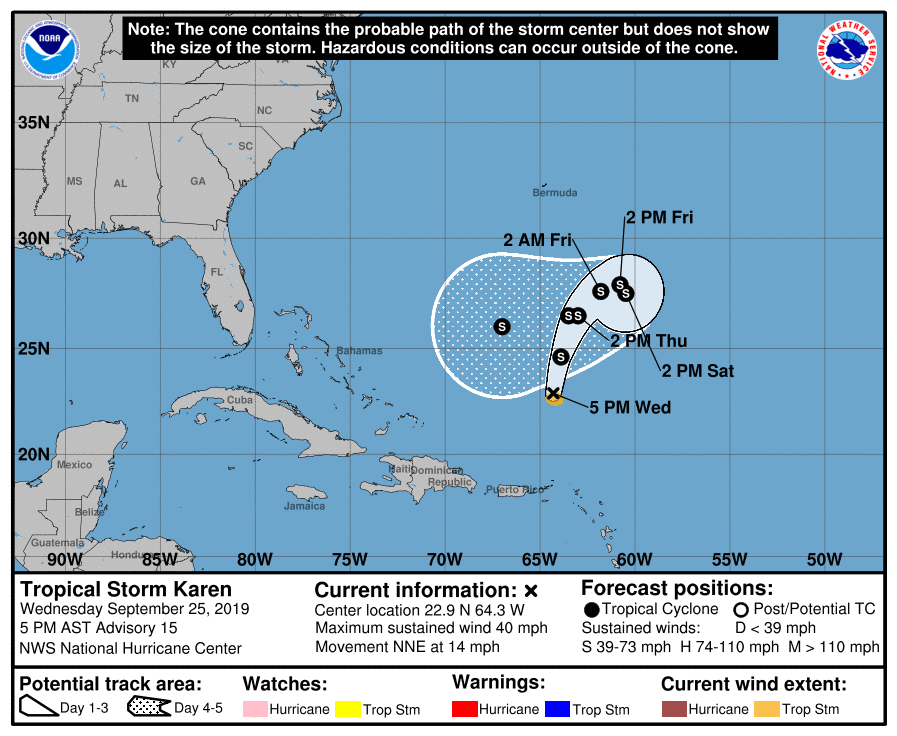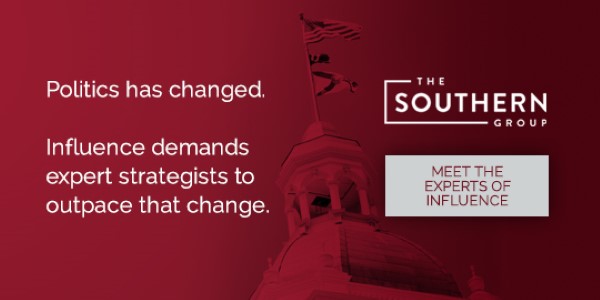 — DATELINE: TALLY —
"Ron DeSantis appointee tried to push mayors off Orlando airport board, records show" via Jason Garcia of the Orlando Sentinel — The failed power play happened in May, during the final week of the Florida Legislature's annual Session, when a last-minute amendment was filed to an obscure piece of legislation dealing with airplane liens. The amendment would have eventually forced both Orlando Mayor Buddy Dyer and Orange County Mayor Jerry Demings to give up their seats on the seven-member board that oversees the Greater Orlando Aviation Authority, a powerful agency that runs the busiest airport in Florida — and controls a $4 billion construction budget. The move appeared specifically targeted at Dyer. The amendment was written in such a way that Dyer likely would have been forced to give up his seat after the next city election in November.
Tweet, tweet:
Well this answers a mystery that's been swirling since May. @ScottFist and I reported about this crazy amendment then but did not know where it had come from.

Another great catch by @Jason_Garcia. https://t.co/HIGXfPwyHq

— Peter Schorsch (@PeterSchorschFL) September 25, 2019

"DeSantis makes citrus biz announcement at Vero Beach's Quail Valley River Club" via TCPalm — DeSantis met with Takasago International Corporation Senior Vice President Naoki Mizuno at Quail Valley River Club the announcement in Vero Beach. The Governor and Mizuno stood with representatives from The Coca-Cola Co. and the local citrus industry, including Riverfront Packing Company President and CEO Dan Richey, to announce what they billed as the first major grapefruit planting in the state since the citrus greening issue. Peace River Citrus Products and Scott Family Companies said the new grapefruit groves would be in Indian River and St. Lucie counties, and the cost of the trees will be underwritten by Takasago, a Japan-based flavor and fragrance company.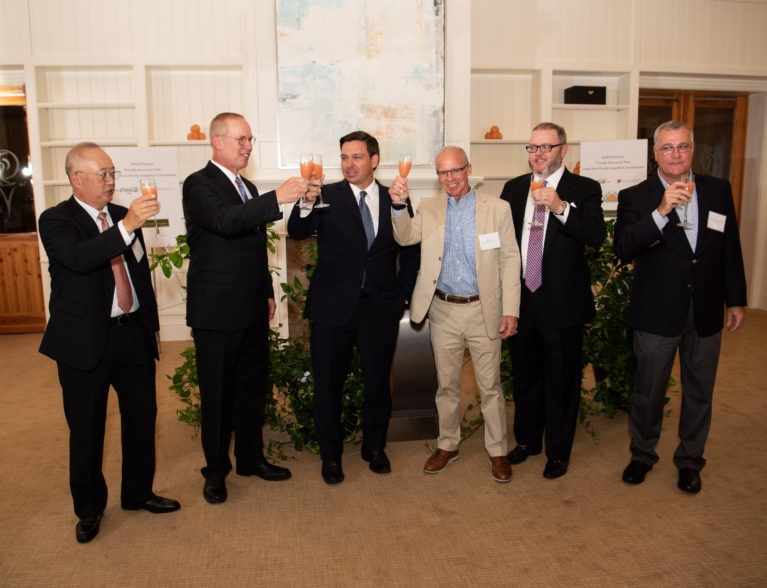 "DeSantis wants this Florida lawyer for a powerful new job. Former judges say he's unqualified." vi Lawrence Mower of the Tampa Bay Times — Gov. DeSantis has already reshaped the Florida Supreme Court, replacing all Democratic appointees with his own. Now he's moving on to one of the most obscure, but powerful, group of judges in the state. On Tuesday, DeSantis and the Cabinet chose one of his lawyers to be the new chief judge of the state's Division of Administrative Hearings. The lawyer, John MacIver, passed the bar seven years ago, has virtually no experience in the courtroom and is already talking about stripping away powers the judges have held for more than 40 years.
Assignment editors — DeSantis will make a major announcement, 1 p.m. Central time, Mexico Beach City Hall Maintenance Building, 201 Paradise Path, Mexico Beach.
Lobbyist under suit had regular contact with DFS — The lobbyist sued by Ron Rubin, Florida's former top financial regulator, over an alleged pay-to-play scheme involving CFO Patronis had regular contact with the Department of Financial Services, report Arek Sarkissian and Matt Dixon in POLITICO. In more than 1,700 pages of agency documents released by the CFO's office, a clearer picture emerges of Southern Strategy Group lobbyist Paul Mitchell's influence at the agency and his role in hiring Rubin. Rubin sued Mitchell in June, claiming his firing was part of a political pay-to-play scheme involving the lobbyist and Patronis. July 2018, Mitchell forwarded Rubin's resume to Ryan West, Patronis' Chief of Staff, saying Rubin had been having difficulty getting his resume "to the right people."
"Lobbyists for Amazon, Walmart and other big businesses are writing a law to collect Florida sales tax online" via Jason Garcia of the Orlando Sentinel — In the middle of July, a lobbyist for the Florida Retail Federation emailed a 36-page piece of proposed legislation to the office of state Sen. Joe Gruters. The legislation would, if passed, ensure Florida shoppers pay sales tax on most online purchases. A draft of the legislation, the retail industry lobbyist wrote in the email, had already been "reviewed and approved by the interested member group." Less than a month later, Gruters formally filed the legislation as SB 126 — nearly unchanged from the version submitted by the retail lobbyist. Walmart Inc., Target Corp. and Best Buy Inc. have been leading the campaign to ensure the tax also extends to online orders.
Happening today — State Rep. Dotie Joseph and Sen. Jason Pizzo will hold a Little Haiti Town Hall meeting, 6:30 p.m., Notre Dame D'Haiti Parrish Hall, 130 NE. 62nd St., Miami.
— STATEWIDE —
"As the number of deaths linked to vaping rises leaders across Florida and the U.S. are taking action" via Brittany Jarret of WFSU — E-cigarettes, or vapes, have become popular for a perception that they're healthier than regular cigarettes. And Florida Attorney General Ashley Moody says many people also don't realize e-cigarettes can contain nicotine. "What we found when speaking with educators and parents was that a lot of times the children didn't even know that vaping products contained nicotine and following up with parents, they also felt in many instances that it was a harmless habit," said Moody. While there are still no definite answers, Florida leaders are taking action. Sen. David Simmons plans to reintroduce a bill he filed last Session to raise the smoking age to 21. That includes vaping.
"In battle over guardians, 2 Floridians are foot soldiers" via Kate Santich of the Orlando Sentinel — Dr. Sam Sugar is speaking from his home in Hollywood, Fla., where he heads a sometimes lonely battle against what he sees as the evils of professional guardians, their attorneys and the courts. An internal medicine specialist and former medical director for a university-affiliated hospital in Illinois, he is now half of an unlikely pair of advocates who spent years crying foul long before the case of Orlando guardian Rebecca Fierle ever landed in the spotlight. The other half? Angela Woodhull, a private investigator from Gainesville whose alter-ego calls herself Angelina the Polka Queen and regularly entertains at a German restaurant in Myrtle Beach, S.C.
"Appeals court upholds 'red flag' law" via Jim Saunders of the News Service of Florida — The ruling by a panel of the 1st District Court of Appeal came in a case in which the Gilchrist County Sheriff's Office believed that one of its deputies, Jefferson Eugene Davis, posed a threat after he suspected infidelity by his longtime girlfriend. The sheriff's office filed a petition for what is known as a "risk protection owner" and the removal of Davis' firearms. A circuit judge approved the order, spurring Davis to appeal based on the details of his case and the constitutionality of the red-flag law. The appeals court, in an 11-page ruling, rejected the arguments, which included that the red-flag law was vague, overbroad and violated due-process rights.
Happening today — The Florida Supreme Court issues its weekly opinions, 11 a.m.
"No static at all: Motorola wins latest challenge over lucrative state radio contract" via Florida Politics — Without comment, a panel of 1st District Court of Appeal judges has decided that Motorola Solutions should keep a major state law-enforcement radio contract potentially worth hundreds of millions of dollars. Judges James R. Wolf, M. Kemmerly Thomas, and Associate Judge Scott Duncan released their decision against the former Harris Corp., which lost the contract to Motorola last year. The opinion was speedy in its delivery; oral arguments in the case was last Tuesday. A bidding contest was first heard May by Administrative Law Judge J. Bruce Culpepper in Tallahassee. He found for Motorola, and then-Department of Management Services Secretary Erin Rock later agreed with Culpepper.
Happening today — The Florida Association of Counties continues its "Innovation & Policy Conference" in Bay County, 8 a.m., Sheraton Panama City Beach Golf & Spa Resort, 4114 Jan Cooley Dr., Panama City Beach.
"Septic tank eyed in efforts to combat algae" via Jim Turner of the News Service of Florida — The Florida Department of Environmental Protection should be teamed with health officials who permit septic tanks as the state tries to ensure cleaner waterways, members of the Blue-Green Algae Task Force agreed. Expanding oversight of the state's millions of septic tanks was among a list of general recommendations that received some support as part of a draft report. The report, based on topics reviewed so far, is expected to provide guidance for lawmakers as they approach the 2020 Legislative Session. But task force members, who met this week in Naples, made clear they still intend to tackle issues about wastewater reuse or recycled water and agriculture and urban uses of herbicides and fertilizers, topics they have not fully addressed.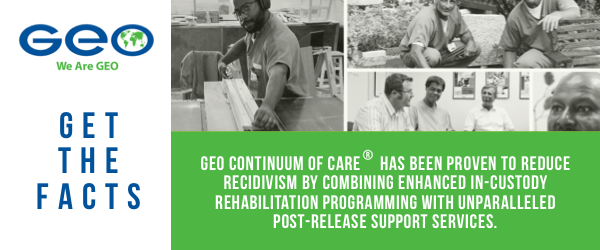 — IMPEACHMENT —
"House's move toward impeachment leaves gaping questions about the road ahead" via Mike DeBonis and Rachel Bade of The Washington Post — Among them: How sweeping will the probe be? How long will it last? Who will conduct it? And will Pelosi's unilateral pronouncement — which was delivered with no immediate plans to ratify it with a House vote — do anything to change the course of existing investigations that have hit a stone wall of White House resistance? Pelosi gave only a cursory outline in her public remarks, noting that she would be "directing our six committees to proceed with their investigations under that umbrella of impeachment inquiry." In a closed-door meeting of Democratic lawmakers, she was only slightly more voluble — promising an "expeditious" inquiry, according to lawmakers present.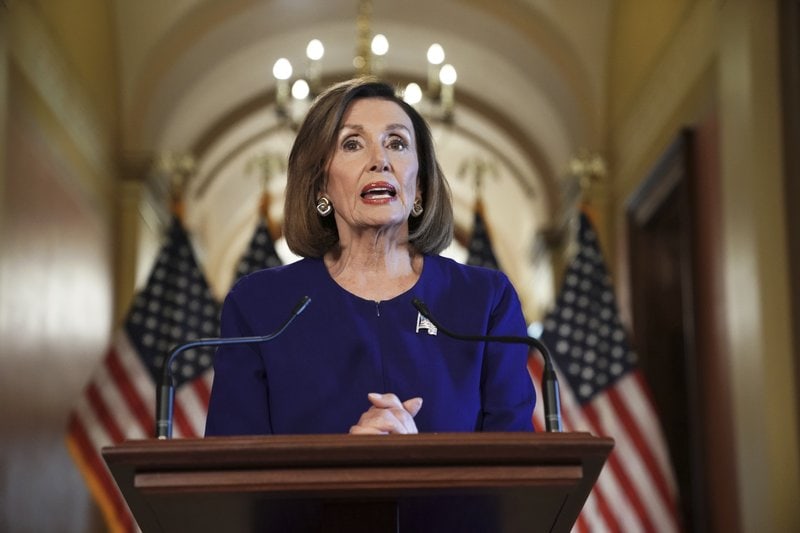 "7 takeaways from the rough transcript of Trump's call with Ukraine's president" via Arun Blake of The Washington Post — It mentions no explicit quid pro quo. Trump does suggestively mention the U.S. being 'very, very good to Ukraine.' Trump immediately launches into asking for investigations. An explicit threat would matter, but it's not the whole ballgame. This is hardly an exoneration, and it's only a piece of the puzzle. Zelensky brings up corruption first. Intriguing comments about ousted U.S. ambassador and Ukraine prosecutor.
"Democrats look to narrow impeachment focus to Donald Trump-Ukraine scandal" via Kyle Cheney, Andrew Desiderio and Heather Caygle of POLITICO — The strategy would center on streamlining the consideration of articles of impeachment to focus exclusively on Trump's efforts to pressure Ukrainian President Volodymyr Zelensky to investigate Joe Biden — a push they say included an implicit threat to withhold military aid to the eastern European country. Democrats had been focusing their impeachment inquiry effort on emoluments and obstruction of justice. The committees would continue to pursue probes of those issues. Speaker Pelosi suggested it at a leadership meeting.
"Impeachment debate freezes 2020 campaign in place" via Rick Klein of ABC News — The presidential campaign as the candidates have known it is effectively over. In its place comes a more complicated and harder-to-control sequence of potential events that effectively freezes the campaign in place, while injecting fresh uncertainties into a volatile political climate. If House Democrats move to impeach Trump — something they're now closer than ever to doing, after a head-spinning series of developments — everything the candidates do in the next several months will play against that backdrop. It would all play out against an inconvenient political timeline, with hearings in the House and a potential trial in the Senate almost certainly extending well into the winter.
"GOP cashes in on impeachment" via Alex Isenstadt of POLITICO — Trump's reelection campaign and the Republican National Committee sent an array of fundraising emails inviting conservatives to donate and join the "Official Impeachment Defense Task Force," which was described as a group "made up of only President Donald Trump's most LOYAL supporters, the ones committed to fighting for him, reelecting him and taking back the House." By the end of the day, party officials said, the fundraising offensive had netted around $1 million. The effort demonstrates how the GOP sees the impeachment push as a tool to stoke the grievances of the Trump base and monetize the president's clashes with Democrats ahead of 2020.
"Rick Scott fundraising off impeachment probe" via Scott Powers of Florida Politics — Scott posted an item on Facebook calling on supporters to contribute to his political campaign to help him fight back against liberals and help save Trump. "Liberal Democrats in DC FINALLY announced their goal: impeaching Donald Trump. They're on a mission to take down the president," his Facebook post declares. "They don't care about the facts. They don't care about the truth. We need to fight back, but I need your help! Click on the link and help me fight back against the liberals that want to destroy our President." The link leads to a campaign fundraising page that essentially repeats the general message about liberals and Trump, and adds one of his themes, that Washington, D.C., is bad.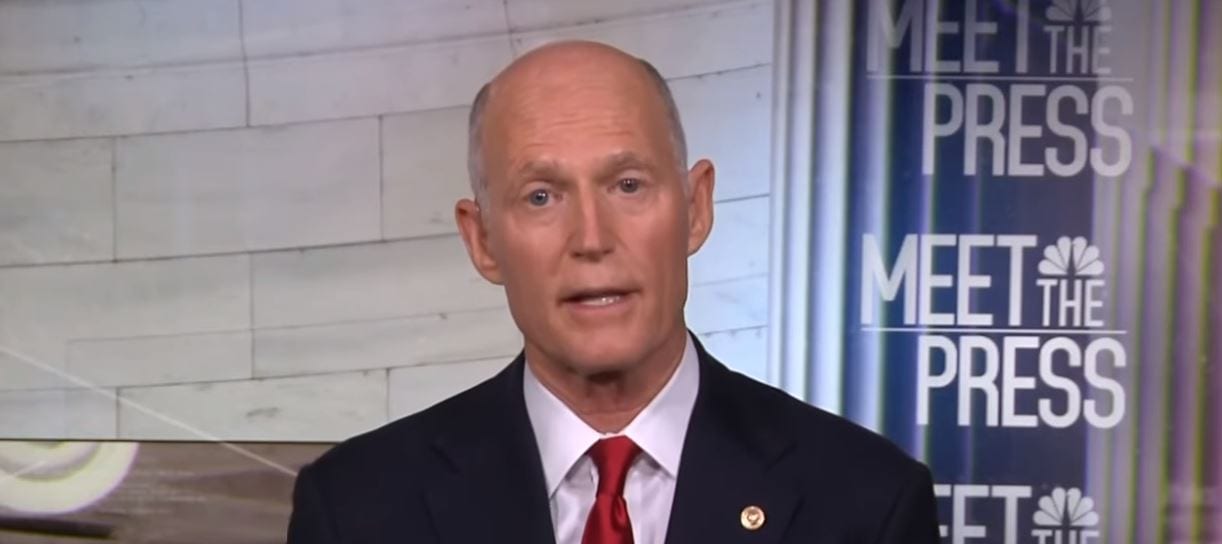 "Scott bizarrely compares Trump's alleged Ukraine quid pro quo to Medicaid fight" via Jacob Ogles of Florida Politics — Florida's former governor made the peculiar comparison when Fox News Radio asked about a newly launched impeachment inquiry on the President. Declassified transcripts show Trump raised with Zelensky the need to pursue investigations of Democratic presidential candidate Biden and his son Hunter. But when asked if Scott had any problem with that action, the Republican and Trump ally changed topics to the last Democratic president. "Let me give you a story," Scott said. "I sat in there, trying to get health care for my state. I'm the governor of Florida. The Obama administration said in writing, said if you don't expand Medicaid, we're going to withhold a billion dollars of money to help your poorest families."
— D.C. MATTERS —
"Rick Scott tries and fails to overhaul TPS in exchange for granting it to Venezuelans" via Alex Daugherty of the Miami Herald — Scott tried and failed on Wednesday to pass a conservative overhaul of the Temporary Protected Status system in exchange for extending TPS to Venezuelans who've been waiting for months for the ability to legally live and work in the United States. On the Senate floor, Scott tried to pass an amendment to a Venezuela TPS bill sponsored by Miami Republican Rep. Mario Diaz-Balart that passed the House of Representatives in July. In exchange for granting TPS to Venezuelans immediately, Scott wanted to implement congressional reviews for TPS designated countries every two years. He argued recent court decisions that overturned President Donald Trump's plan to end TPS in countries like Haiti and El Salvador essentially make TPS a permanent program.
"House Democrats pass first-ever stand-alone marijuana bill" via Samantha Gross and Alex Daugherty of the Miami Herald — A federal banking bill passed the U.S. House floor. The bill, which would prohibit regulators from punishing banks that serve cannabis companies and clients, passed with 321 members in favor and 103 against. One Democrat joined 102 Republicans to vote against the bill, while 229 Democrats, 91 Republicans and one independent voted in favor. It has not yet been heard in the Senate. The Secure and Fair Enforcement (SAFE) Banking Act also prohibits federal regulators from terminating or limiting deposit insurance, discouraging banks from offering financial services to cannabis or hemp businesses and bars them from incentivizing or encouraging a bank to close accounts solely because a person is affiliated with a cannabis or hemp business.
Rick Wilson pens new Trump book — "Running Against the Devil" will be published by Crown Forum Jan. 14, 2020, "just in time for the biggest election of our lives," Wilson says in an email to supporters. "Trump can't win in 2020, right? Wrong. Trump can't win, but the Democrats can sure as hell lose." In "Everything Trump Touches Dies," Wilson took on "what Trump is doing to our politics, our country and our sanity. Every day, he proves me right." Running Against the Devil will be a "continued indictment of the worst president in our history, and a road map to removing him from office. I don't pull any punches."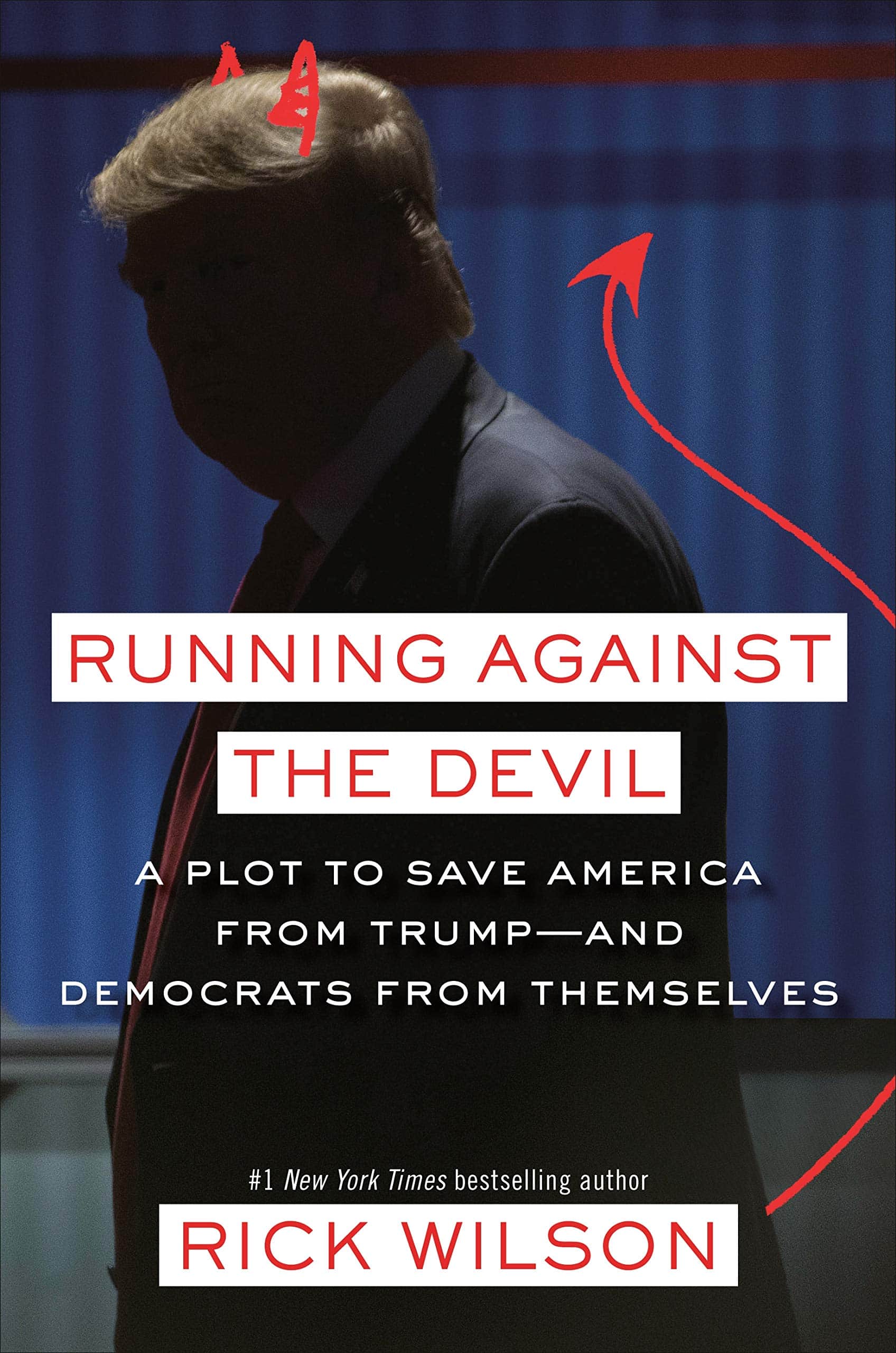 "Despite messages of solidarity, the U.S. still deports Venezuelans" via Manuel Madrid of the Miami New Times — More than 4 million Venezuelans have left their country since 2015; hundreds of thousands have found their way to the United States. Trump claims to be in their corner, but not convincingly. His administration's efforts to free Venezuela from the white-knuckled grip of the Nicolás Maduro government have been offset by the continued deportations of vulnerable Venezuelans living in the States, as well as the president's refusal to offer them temporary legal status. Put simply, there's no doubt Trump is an enemy of Maduro. What's less obvious, however, is whether he's a true friend to the Venezuelans who have managed to escape Maduro's murderous regime.
"Planning for Maduro's collapse, USAID sees a 'different' sort of crisis in Venezuela" via Michael Wilner of the Miami Herald — If a day comes when the government of Maduro collapses into chaos, the U.S. humanitarian aid agency has a plan to step into the breach. USAID Administrator Mark Green told McClatchy in an interview on Wednesday that the agency has been "scenario planning" for Maduro's departure, researching the logistical challenges that will face its teams in a devastated country twice the size of California.
"Rick Scott tries and fails to overhaul TPS in exchange for granting it to Venezuelans" via Alex Daugherty of the Miami Herald — Florida Republican Sen. Scott tried and failed on Wednesday to pass a conservative overhaul of the Temporary Protected Status system in exchange for extending TPS to Venezuelans who've been waiting for months for the ability to legally live and work in the United States. On the Senate floor, Scott tried to pass an amendment to a Venezuela TPS bill sponsored by Miami Republican Rep. Mario Diaz-Balart that passed the House of Representatives in July. In exchange for granting TPS to Venezuelans immediately, Scott wanted to implement congressional reviews for TPS designated countries every two years.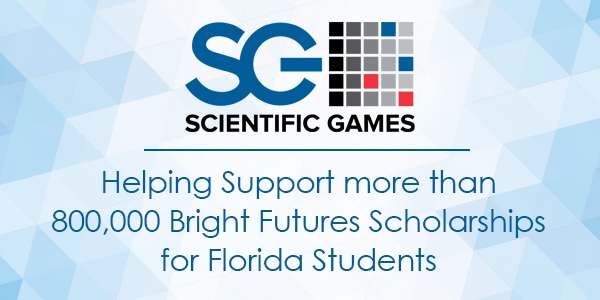 — 2020 —
"Elizabeth Warren passes Joe Biden in new nationwide poll" via Quint Forgey of POLITICO — Twenty-seven percent of Democrats and Democratic-leaning independents polled by Quinnipiac University said they favor Warren, according to a survey. Twenty-five percent said they prefer former Vice President Biden. Although the Massachusetts senator's edge falls within the survey's margin of error, Biden's formidable lead over the rest of the field has crumbled since the last Quinnipiac national poll in August, which showed him with 32 percent support and Warren with 19 percent support. The latest survey reinforces other public polling showing Warren and Biden separating from their fellow contenders in the Democratic presidential race. Bernie Sanders ranked third, achieving 16 percent support, followed by Pete Buttigieg, with 7 percent, and Kamala Harris at 3 percent.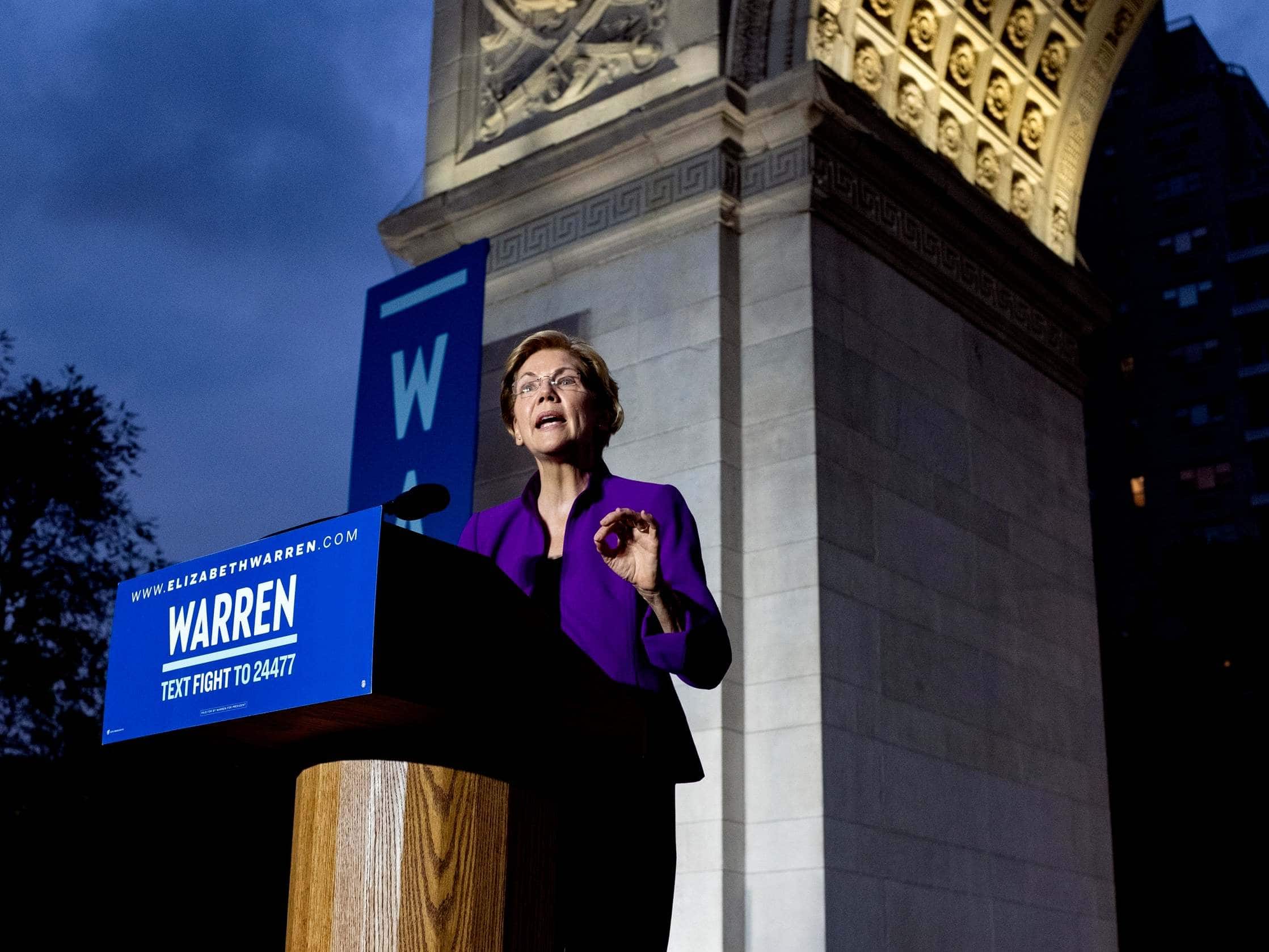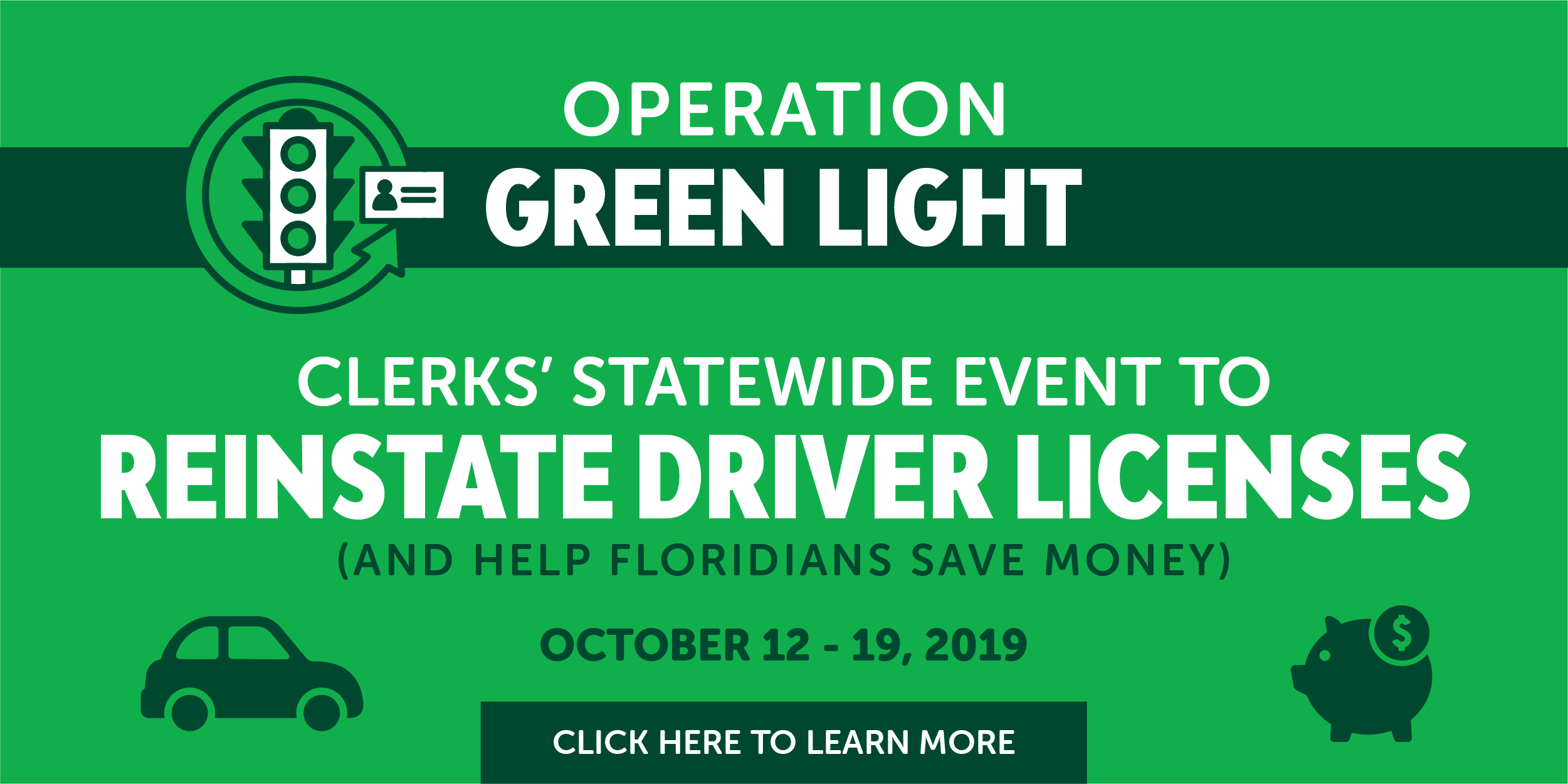 — THE TRAIL —
"Darryl Rouson challenger Christina Paylan is a felon and might not be eligible to hold office" via Janelle Irwin Taylor of Florida Politics — In 2014, Paylan was charged with three drug-related felonies, including an attempt to traffic in illegal drugs, fraudulent use of personal information and obtaining a controlled substance by fraud. Paylan was convicted and sentenced to one year in Hillsborough County jail by former 13th Judicial Circuit Judge Tom Barber. Her sentence was light. Each count carried a maximum five-year sentence. A former cosmetic surgeon, Paylan also lost her license to practice medicine. Under Florida law, convicted felons lose their right to vote and cannot hold elected office unless their rights are restored. However, Paylan's voting rights and by default, her right to hold office, were never revoked, according to records with the Pinellas County Supervisor of Elections.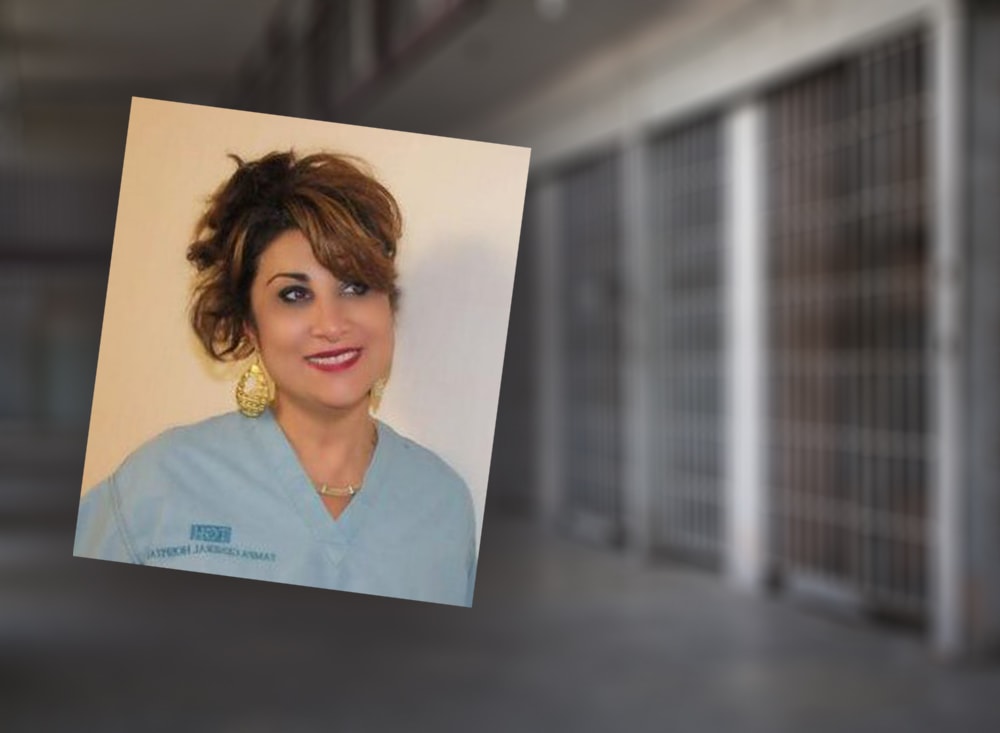 Happening today: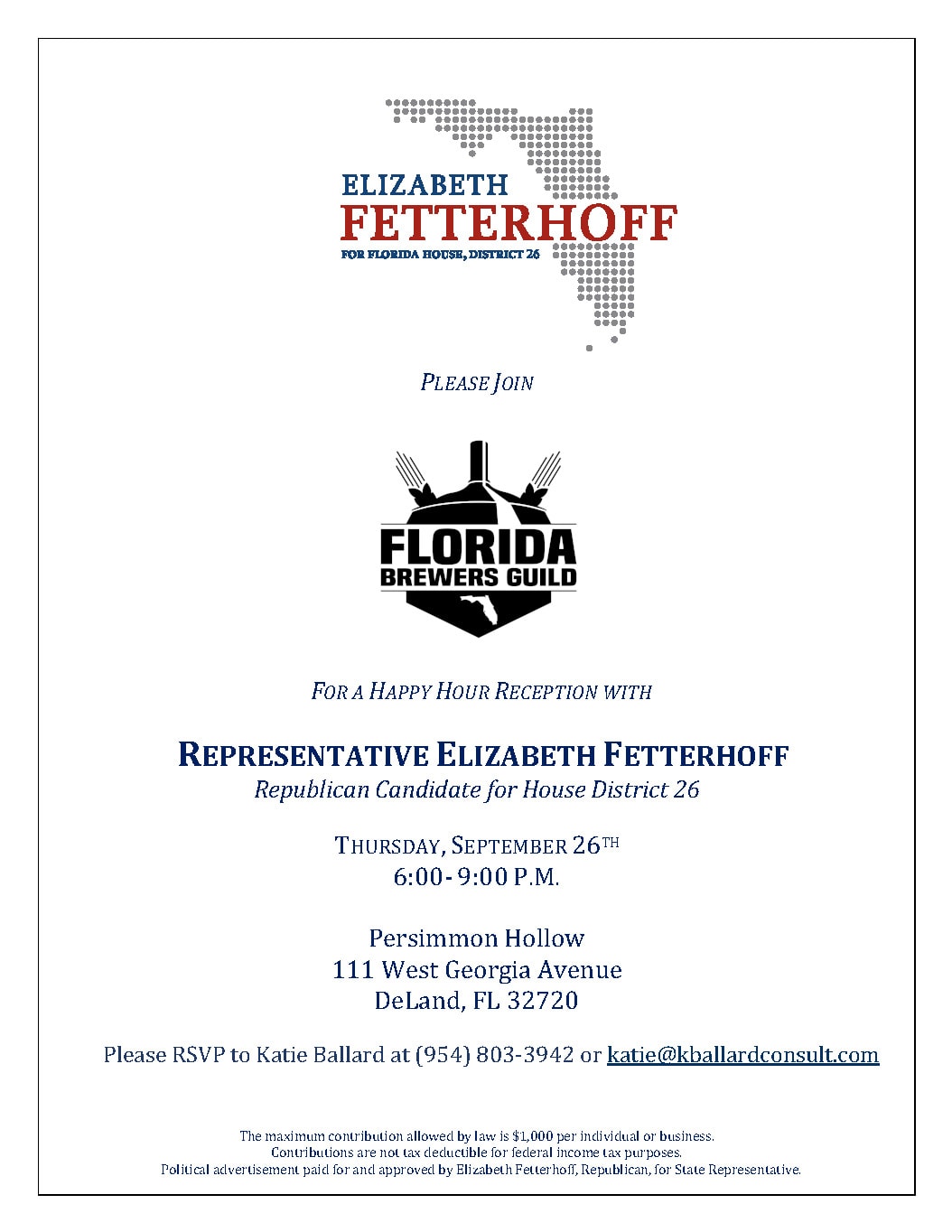 Happening today: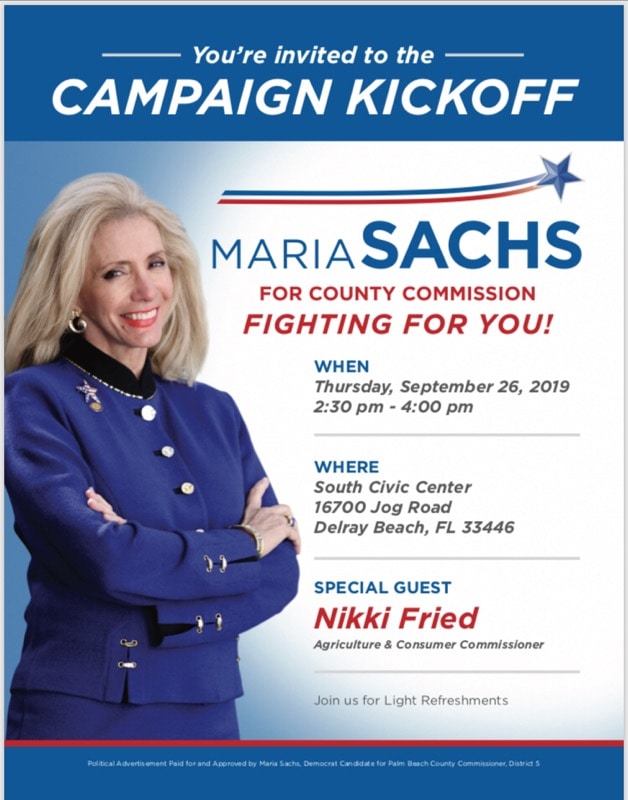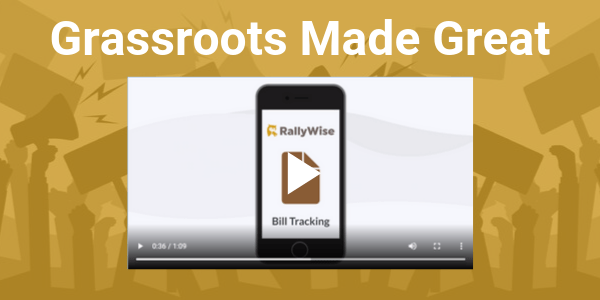 — LOCAL —
"As Florida grapples with opioid addiction, mass emerges as threat in Panhandle" via Sherneka Streater of WFSU — Its low cost and relative ease of access, is making it harder for local law enforcement agencies to control. Leon County Sheriff's Deputy Michael Wallace has seen the toll of meth firsthand. When he worked in Gadsden County, he befriended a known drug user, who got addicted to meth. It removed the taste of addiction from her," he explains. Wallace says she told him, "I like to get high, but I don't want no more crack — this meth is where it's at." That's when he says: "I knew that this drug would become a heck of an issue for us when a known crack user didn't want crack."
"FDLE reviewing complaint about Frank Kruppenbacher's work at Florida Virtual School" via Beth Kassab and Leslie Postal of the Orlando Sentinel — An FDLE spokeswoman said the review is a first step before a full-blown investigation, though she said any complaint could also be closed without moving any further. The agency received the complaint in January, but could not immediately provide any more details, said spokeswoman Gretl Plessinger. FDLE is interviewing employees and former employees as well as reviewing school documents. The well-known Orlando attorney, who also works for John Morgan's law firm, Orange County Property Appraiser Rick Singh and the Osceola County School District, resigned from the virtual school last year amid whistleblower complaints about his behavior and questions about spending and contracts he authorized.
"Invoices faked, checks split with Katrina Brown, say 2 witnesses in fraud trial of ex-Jacksonville City Council members" via Steve Patterson of the Florida Times-Union — Vandaren Gantt told jurors in the ex-councilwoman's fraud trial that checks he received for $1,500 and $6,083 were for sales he never performed, and that most of the money from the checks was handed over to Brown. A second witness talked about checks and fake invoices right after Gantt testified. Tommie Hogan, who said he's related by marriage to Brown's family, described cashing three $2,000 checks from Basic Products while Katrina Brown waited outside a bank near The Jacksonville Landing in 2013. Hogan said he handed the $6,000 to her and was given $1,000 back. Hogan said he cashed the check as a favor to Brown and asked what was going on, but she didn't really explain.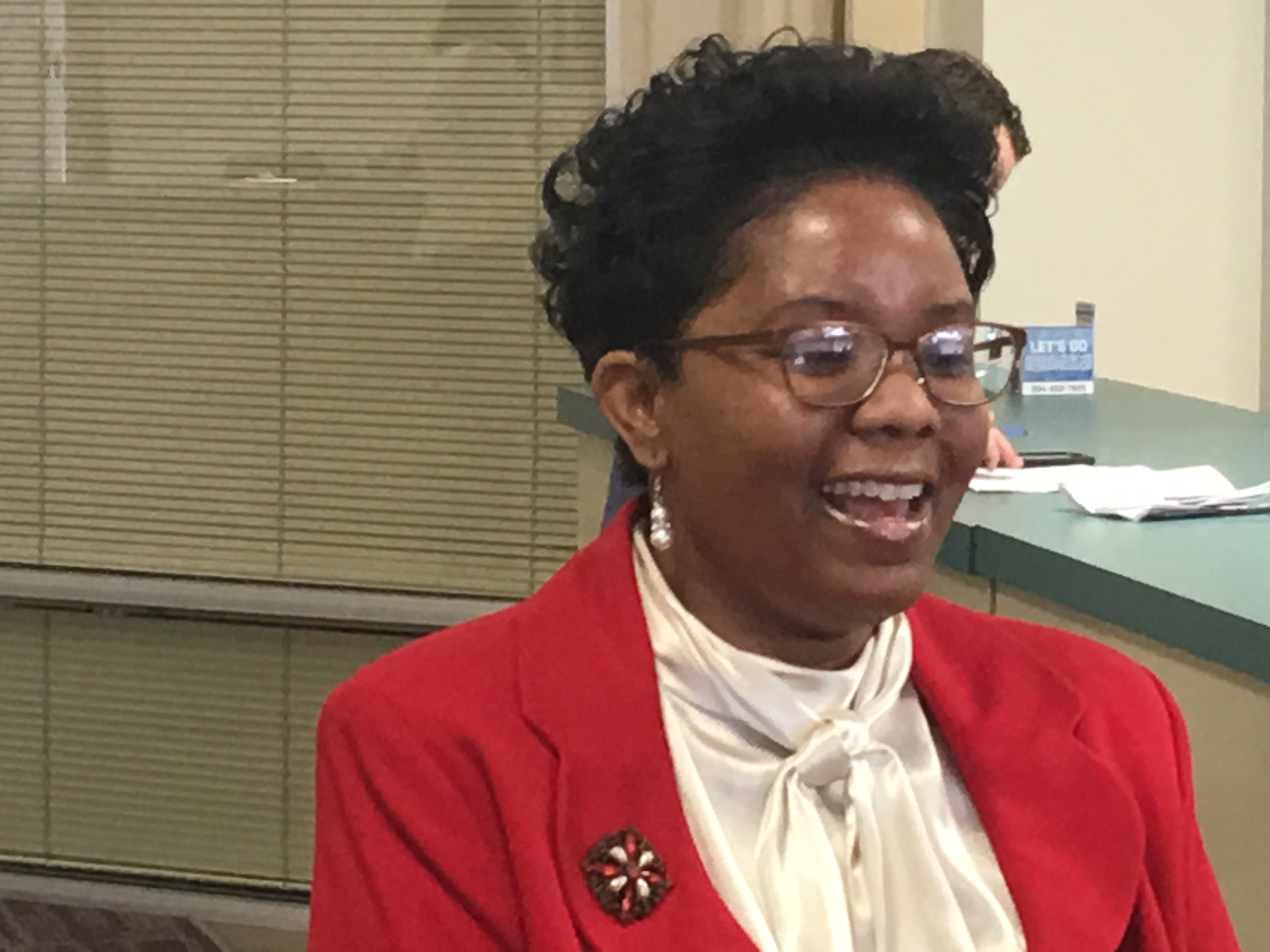 "Jacksonville City Council members "strictly prohibited" from discussing conditions of JEA sale, according to City Hall attorney" via Christopher Hong of the Florida Times-Union — The legal advice concerned council members who are frustrated that they've had no involvement in JEA's attempt to sell itself, and it comes on the heels of JEA's own efforts to limit what its employees say about the utility and city leaders. The prohibition applies to conversations with constituents, interviews with the media and other public discussions, including ones on social media, according to a memorandum released Tuesday by Jason Gabriel, the city's general counsel. Gabriel wrote that council members could not discuss the merits of any of the terms JEA is asking potential buyers to meet, which includes a purchase price of at least $3 billion and offering at least $400 million in customer rebates.
"Dan Markel case: Jury seated in murder trial of Sigfredo Garcia, Katherine Magbanua" via Karl Etters of the Tallahassee Democrat — The 12 person panel — 10 women and two men — will hear opening statements by Assistant State Attorney Georgia Cappleman and the attorneys for accused murderers Garcia and Magbanua. Jurors, including two alternates, will endure four weeks of testimony and evidence presented by Cappleman in which she hopes to convince them the suspects were hired in a conspiracy to kill Markel in July 2014. Attorneys waded through dozens of jurors, asking questions about their ability to evaluate evidence despite connections to law enforcement, arrest histories or thoughts on the death penalty. Investigators say Garcia was hired by the family of Markel's ex-wife, Wendi Adelson, to drive from Miami to Tallahassee to kill Markel.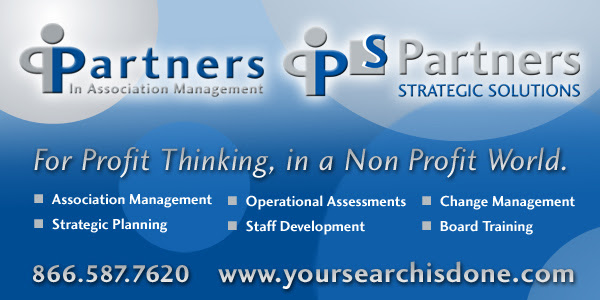 — MORE LOCAL —
"In South Florida, signs of the climate refugee crisis to come" via Chris D'Angelo of Grist.org — In an op-ed, climate scientists Michael Mann and Andrew Dessler called Dorian "truly a nightmare scenario — and a preview of the climate crisis to come." The storm also highlights the growing crisis of human displacement amid extreme weather and rising seas. An average of 24 million people has been displaced by catastrophic weather per year since 2008. That number is forecast to soar to between 140 million and 1 billion by midcentury. Yet international law does not legally define "climate refugee," and there are major gaps in protection for those fleeing rising seas, drought, extreme weather and other environmental disasters.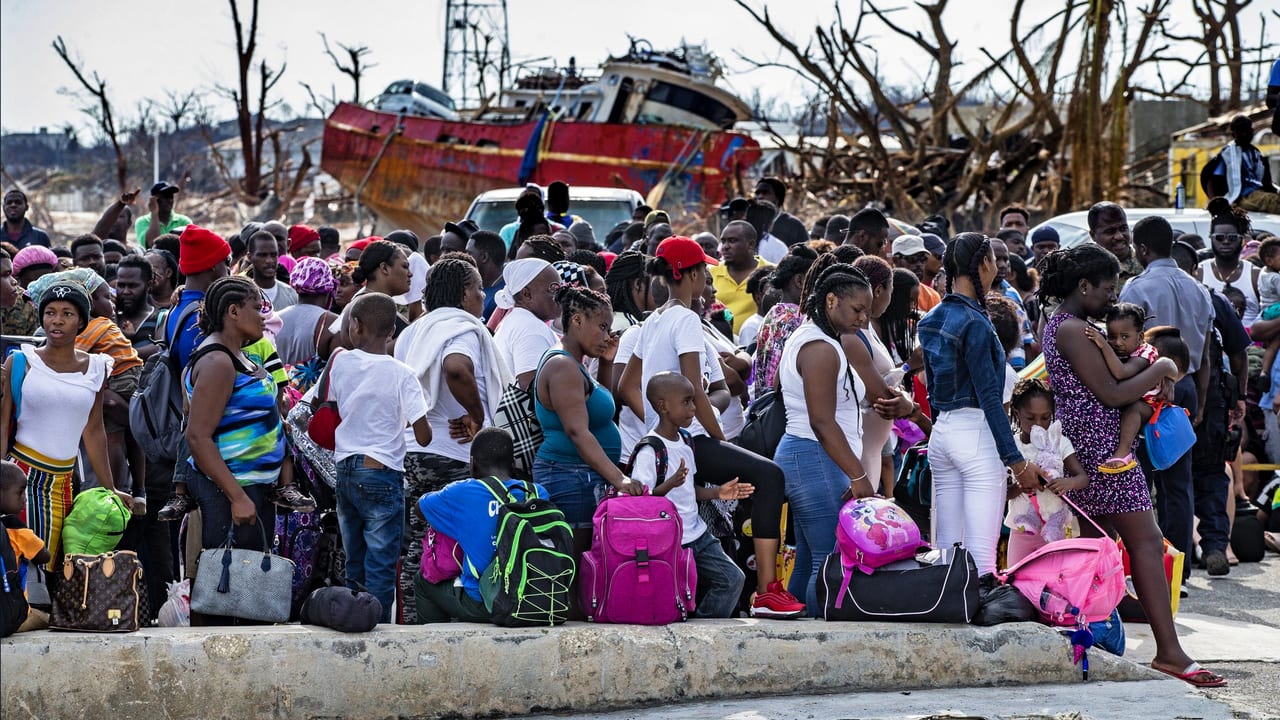 "'Racists' or sensible growth? Hialeah and Miami Lakes feud over unopened bridges" via Douglas Hanks of the Miami Herald — Thunderstorms were brewing and rush-hour traffic was near its peak, but Miami Lakes had no time to waste for the ceremonial groundbreaking of a small park being built with a counterattack in mind. The 6,000-square-foot wedge of grass off a cul-de-sac sits between 154th Street to the east and an abandoned highway overpass to the west, built decades ago above I-75 but never opened to traffic.
"Tampa City Council chairman Luis Viera to propose resolution backing assault weapons ban" via Charlie Frago of the Tampa Bay Times — On Thursday, he'll ask his six council member colleagues to approve a resolution signaling Tampa's support for a federal ban on the high-capacity weapons along with urging the rest of the country to follow Florida's "Red Flag" law to temporarily restrict a person's access to firearms if they pose a danger to themselves or others. "The goal posts for guns have moved in this country. What used to be a common-sense restriction for public safety is now dead on arrival. We cannot accept this failure as a new constant reality," Viera said. Clearwater Mayor George Cretekos' ultimately unsuccessful recent call for a ban caught Viera's attention.
"Sanctuary's proposed changes to fishing rules draw ire in Key West" via Gwen Filosa of the FLKeysNews — Adam Disson, a boat captain in Key West, couldn't hold his tongue — or keep his temper in check — during a meeting over proposed changes to fishing rules in the Florida Keys National Marine Sanctuary that could limit fishing in the Florida Keys. "That's based on flawed science!" Disson said. The topics at hand: a proposal to provide additional protection for "deep reef habitat," including Western Sambo, a reef in the Lower Keys, and a proposal to test limited access zones at Sand Key, limiting commercial operators to "Blue Star operators" — those who qualify for the sanctuary's environmental protection program. Disson responded to a proposal to limit entry in the Marquesas and create a new zone — the Dry Tortugas corridor.
"Court sides with Calder on slot machine issue" via the News Service of Florida — A state appeals court said Miami-Dade County's Calder Race Course can continue operating slot machines if it discontinues horse racing and offers jai alai games. A three-judge panel of the 1st District Court of Appeal upheld a decision by the Florida Department of Business and Professional Regulation and rejected arguments by thoroughbred breeders and owners. The case was rooted, in part, in a 2004 constitutional amendment that allowed pari-mutuel facilities in Miami-Dade and Broward counties to operate slot machines. Calder, which has run horse races for decades, obtained a permit to operate slot machines.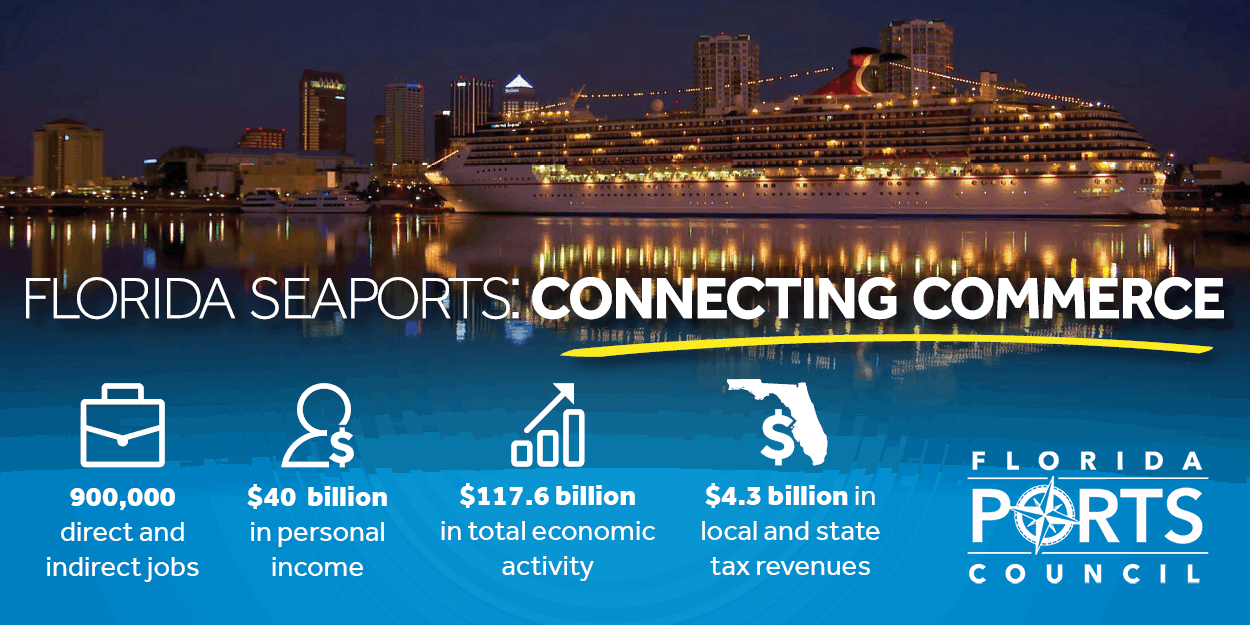 — OPINIONS —
"The impeachment Congress" via the Wall Street Journal editorial board — In one sense this moment was probably inevitable. Most Democrats and most of the media have never accepted Trump as a legitimate President. They spent two years spinning a tale of Russian collusion that proved to be false. Then they hyped obstruction of justice because Trump fired James Comey as FBI director, but the public wasn't persuaded. Pelosi has often said that impeachment won't be credible with the public if it isn't bipartisan. Yet so far it is entirely partisan. The House can impeach on a partisan vote and define "high Crimes and Misdemeanors" as it wishes. But impeachment is ultimately political, and the voters will decide in 2020 if impeachment is what they voted for in 2018.
"I'm a Republican. Let's force the question of impeachment with the GOP." via Mike Murphy for The Washington Post — The easy-to-dodge days for Senate Republicans are coming to an end. Voters deserve stark clarity in the wake of Trump's dealings with Ukraine, and there is one certain way to get it. The Democratic House must impeach the President and force the question on the Senate: yea or nay on Donald Trump? The argument heard earlier this year about impeachment being a political gift to the GOP no longer holds. The new sins are too big and too obvious. Our entire national political debate is now centered squarely upon Trump and his fitness for office. It is a time for clarity, no matter what the cost.
"Orlando cop sparks outrage for arresting 6-year-olds — now make sure it doesn't happen again" via the Orlando Sentinel editorial board — Most rational adults understand kids in elementary school are still learning how to process emotion, and they'll step out of line from time to time. Dennis Turner, the part-time Orlando officer who was working at Lucious and Emma Nixon Academy, failed to demonstrate that basic understanding when he arrested not one but two 6-year-olds for misdemeanor battery. One of those kids, according to the arrest report, kicked and punched employees during a fit. Call us crazy, but children acting out during tantrums doesn't rise to the level of a public safety threat. We expect sworn officers to differentiate between hardened criminals and misbehaving kids.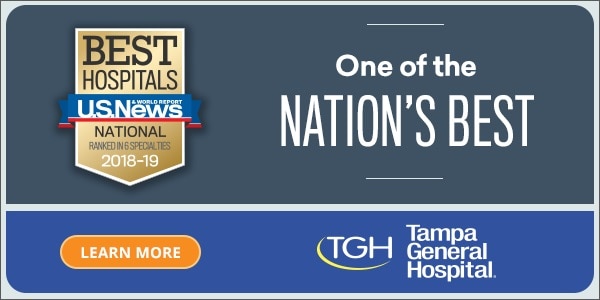 — MOVEMENTS —
Personnel note: Giancarlo Sopo selected as Fellow by the National Review Institute — Media strategist and Miami native Sopo will become as a Regional Fellow by the National Review Institute. Founded by the late conservative icon William F. Buckley in 1991, the National Review Institute advances the principles championed by the late legendary commentator. The 36-year-old Cuban American and former Democrat turned Independent has authored columns for National Review, USA Today, and been a guest on Fox News and CNN. He recently relocated to Dallas, Texas and was selected among a pool of applicants to the prestigious program. According to National Review, the fellowship fosters a rigorous examination of conservative principles and how they apply to the issues of the day.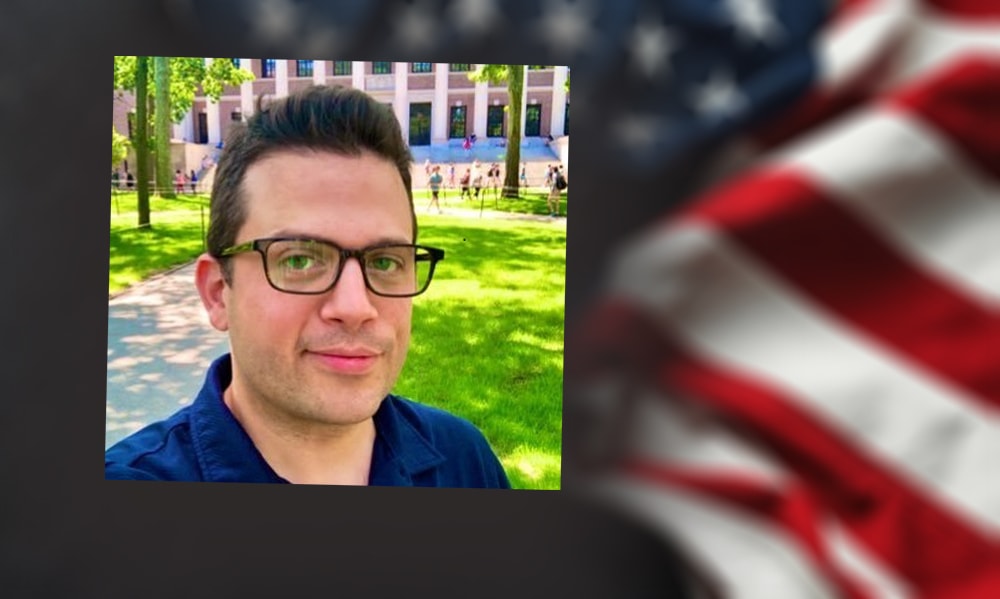 Personnel note: Heather Conley joins Florida Senior Living Association — Conley will become Director of Marketing and Membership, bringing over 20 years of experience in communications, marketing and training in areas from environmental protection, elections administration and career and technical education. A graduate of the University of Florida, Florida State University and the University of South Florida, Conley has pursued degrees in finance and visual arts, plus an MBA in international business and marketing. She will be in charge of the membership experience and growing profile of FSLA, which serves professionally managed senior living communities offering independent, assisted living, and memory care services.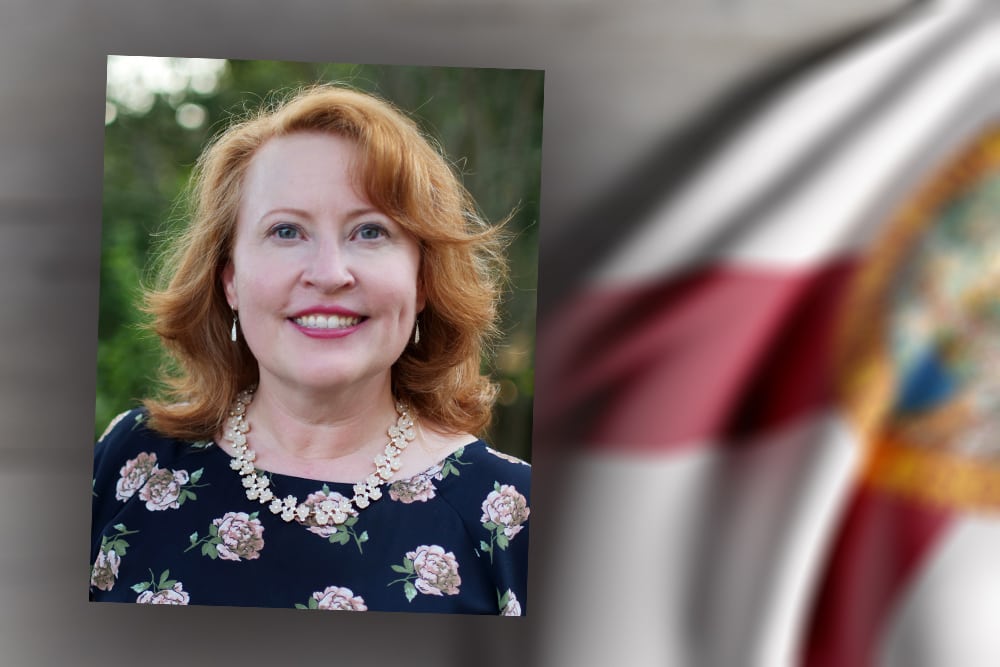 — ALOE —
"Amazon reveals $180 Echo frames smart glasses with Alexa built in" via Chris Welch of The Verge — At its Echo and Alexa-focused hardware event, VP Dave Limp gave an early look at Echo Frames. The glasses resemble traditional prescription lenses, but allow wearers to take Amazon's Alexa smart assistant with them anywhere and everywhere. Echo Frames are part of a program that Amazon calls "Day One editions," which are devices, aimed at enthusiasts, that aren't quite ready for mass, widespread release. They'll be available on an invite-only basis for $179.99. Echo Frames weigh 31 grams and can be purchased with prescription lenses. They do not feature any kind of camera. Built-in direction speakers aim Alexa's responses at you, so they go unheard by those around you.
"Florida to get new waterfront Publix reachable by boat" via Gabrielle Calise of the Tampa Bay Times — Plans for a new three-story building in South Hollywood Beach could include a Publix, parking garage and dock for boats, the Sun-Sentinel reported. According to The Real Deal, Albert Benalloun of TransAmerican Development Corp. in Miami Beach purchased a vacant waterfront lot from Hollywood 3100 LLC. TransAmerican intends to build the new grocery store on the 50,095-square-foot property. Benalloun closed on the property at 3100 Ocean Drive in Hollywood for $4.75 million earlier this month, the Real Deal reported.
"Walt Disney World Resort replaces George Kalogridis with new president Josh D'Amaro" via Austin Fuller and Dewayne Bevil of the Orlando Sentinel — D'Amaro, head of Disney's California resort, is moving east to replace Kalogridis as president of Walt Disney World Resort in November. D'Amaro has been president of Disneyland Resort since March 2018, including for the opening of Star Wars: Galaxy's Edge. He said in a news release that Walt Disney World Resort is undergoing "one of its most significant transformations in its history." "My ties to the cast of the Walt Disney World Resort and the Central Florida community run deep, and I look forward to rejoining the team," he said. D'Amaro also previously worked as senior vice president at Walt Disney World where he oversaw marketing strategy, sales and business development.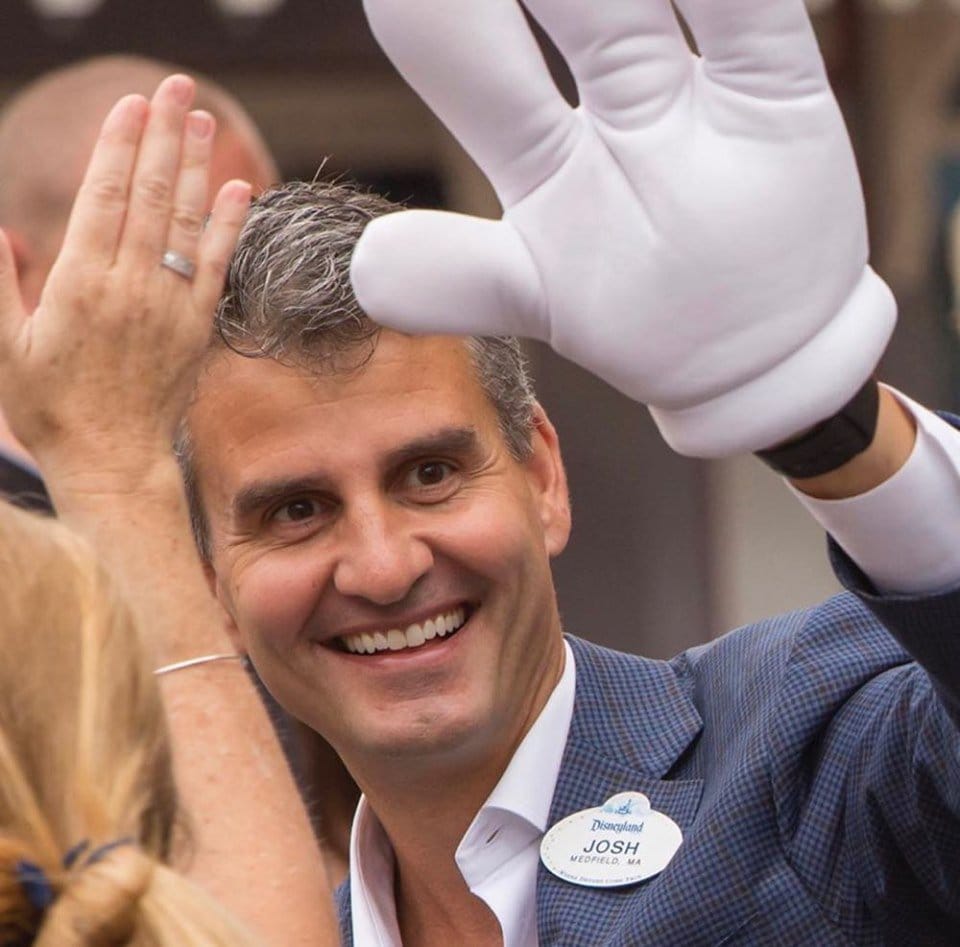 — HAPPY BIRTHDAY —
Best wishes to Brittany Davis Wise, Lori Weems Evers, Cynthia Henderson, Leslie Ingram, and Tanya Jackson.
_
Sunburn is authored and assembled by Peter Schorsch, Phil Ammann, Jim Rosica, and Drew Wilson.