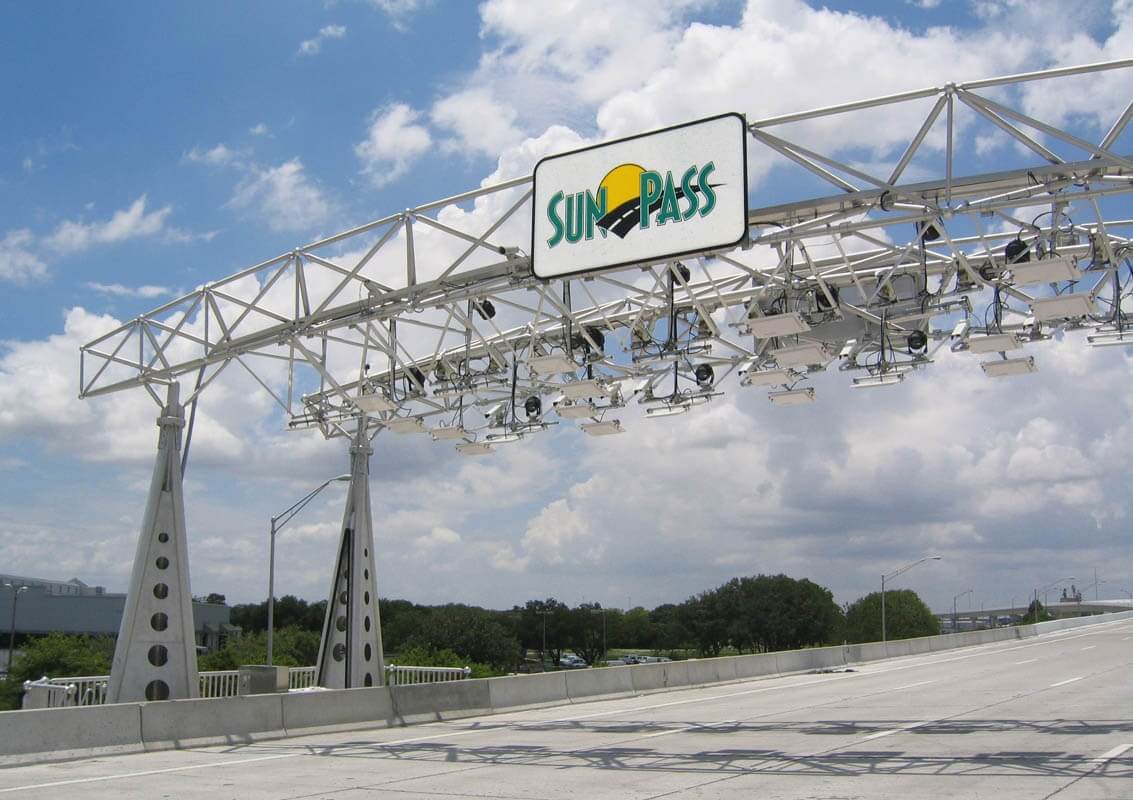 FDOT, Conduent struggled with bevy of computer, customer service issues.
The Florida Turnpike Enterprise (FTE), under the direction of Florida's Department of Transportation, announced a request for information (RFI) for its SunPass back-office Friday.
It's the first step toward replacing troubled contractor Conduent as the state's contractor for electronic toll maintenance and billing.
A request for information is a kind of fact-finding that often precedes a bidding process.
Since flipping the switch on a SunPass system upgrade in June 2018, both FDOT and Conduent have struggled with a bevy of computer and customer service issues, some of which still linger 16 months later.
State leaders have blamed Conduent's negligence for many of the problems, but discipline has been limited so far.
FTE's new director, Nicola Liquori, told lawmakers on Thursday the state could lose $50 million due to the problems.
"We realize that we tripped a little bit, but we're moving forward and we're looking at ways to enhance our customer-facing tools to make that a better product for them," Liquori told members of the House Transportation & Infrastructure Subcommittee.
That confirmed a Florida Politics report from July that first exposed the state had nearly $100 million in uncollected tolls and was likely to never collect on the outstanding bills.
"The turnpike is looking for recommendations on innovative, field-proven concepts and approaches, which currently may be in use within other industries," a news release from the Department of Transportation said.
An FDOT spokesperson told Florida Politics on Thursday the state didn't have any indication at this time that Conduent would be paying for any of the lost revenue.
"Our number one priority is customer service and ensuring the best return on investment for taxpayers," FDOT Secretary Kevin Thibault said Friday.
"While Conduent remains the contractor through 2022, it is our intent not to exercise the option to renew the second-half of the contract.
"We have advertised a Request for Information to gather general and technical data from vendors who have experience providing services and solutions that can support our SunPass system," he added.
"The information we gather could be included in a future competitive solicitation for the development of a tolling back-office system during an open and fair procurement process."
The state waived late fees and penalties to motorists who used toll roads tied the SunPass system while work was underway to complete the upgrade project, which was initially expected to last a week in June 2018. The first invoices to customers for tolls that had not been collected were sent out in January.
To help motorists who still owe, Liquori said the agency is offering lowered amounts to people who agree to join the pre-paid SunPass system. The lowered amounts are tied to SunPass toll rates — toll-by-plate rates are higher — and motorists can receive free sticker tag transponders, which have a $4.99 retail price.
Friday's news release noted that the turnpike processes 4 million to 5 million toll transactions a day, and the new back-office system is expected to manage 9 million SunPass accounts and more than 12 million "toll-by-plate" accounts.
___
Material from the News Service of Florida was used in this post.