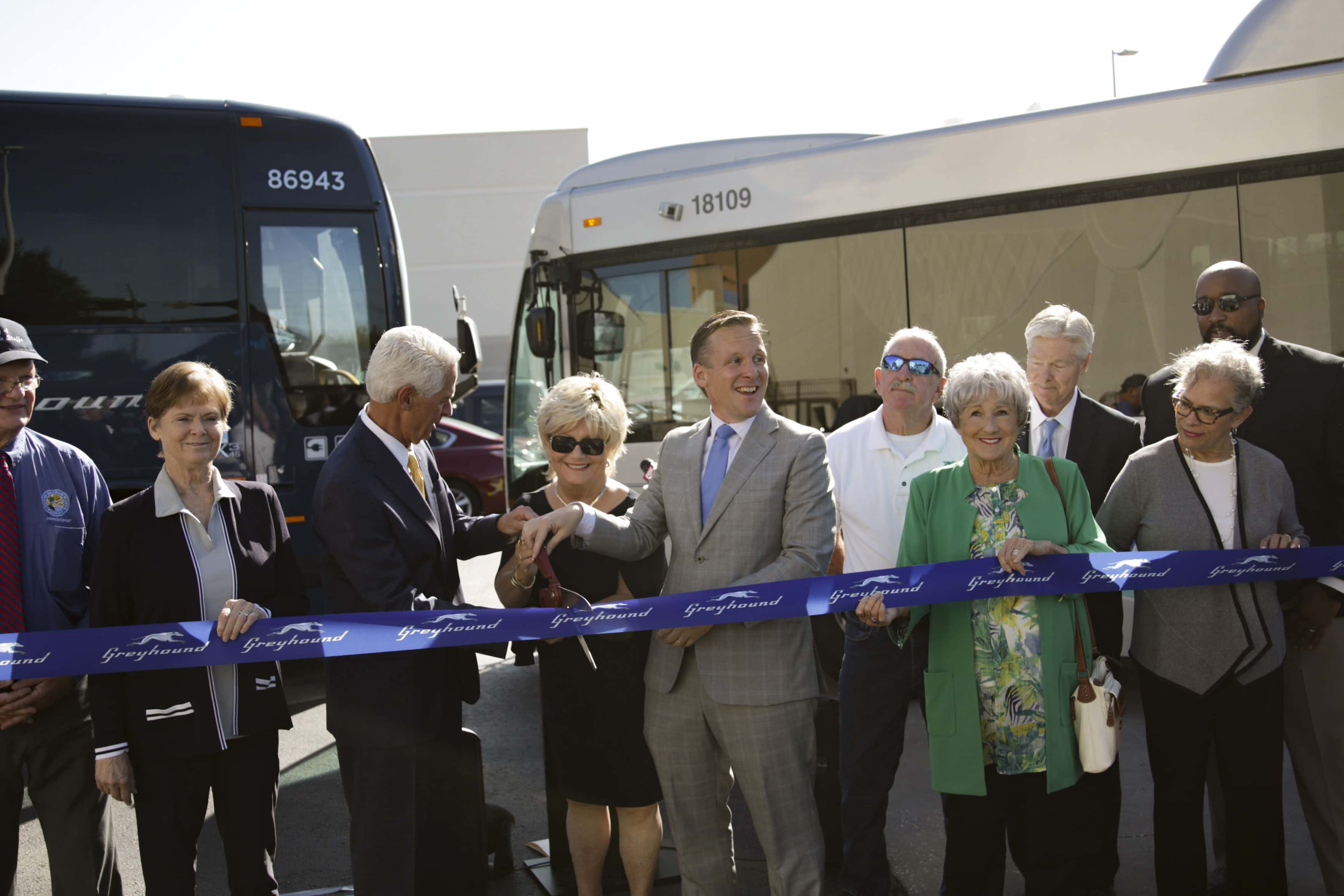 The service will also allow riders to travel throughout the U.S.
Pinellas County's bus transit system is partnering with Greyhound to offer intercity bus service to Pinellas County residents.
The Pinellas Suncoast Transit Authority (PSTA) launched the new service Monday morning with a ribbon-cutting ceremony at the Greyhound stop in Pinellas Park.
The combined Greyhound/PSTA terminal, located at 3801 70th Avenue North in Pinellas Park, will allow riders to have bus options to travel to Tampa on weekends, a service that is currently lacking.
Greyhound serves 60 cities in Florida and has connections to service in every state except Alaska and Hawaii.
"PSTA is proud to partner with Greyhound to give riders an improved opportunity to travel to popular destinations across Florida and the country. By relocating Greyhound's station to PSTA's Pinellas Park center, passengers can also connect with multiple local bus routes at the very same stop. This will improve connectivity, giving residents and tourists alike more efficient ways to explore our region and beyond," PSTA CEO Brad Miller said.
Greyhound had been located near downtown St. Petersburg on Ninth Street North, but the spot was not centrally located in the county and wasn't well-marked. Despite being underutilized, Greyhound still provided trips for nearly 20,000 passengers last year. PSTA expects the service in Pinellas Park to generate additional ridership revenue.
"We are always looking for ways to improve transit options and provide better service in Pinellas County. The previous Greyhound station in downtown St. Petersburg was harder to access and further from the interstate. The new location at Pinellas Park, right off I-275 near lots of shops and restaurants, will be a lot more convenient for riders, and with better lighting and security, it will also be safer," PSTA Board Chair Janet Long said.
Greyhound will operate seven days a week, departing from PSTA's Pinellas Park center at 8:20 a.m., 3:15 p.m., 4:40 p.m. and 6:30 p.m.
"Traveling on a bus, whether it's Greyhound or PSTA, is the smallest carbon footprint of any mode of transportation. If you took a bus instead of a car, you'd reduce your carbon dioxide emissions by around 85 percent. This new partnership is yet another step in the right direction toward sustainability and preserving our beautiful county for generations to come," said U.S. Rep. Charlie Crist.