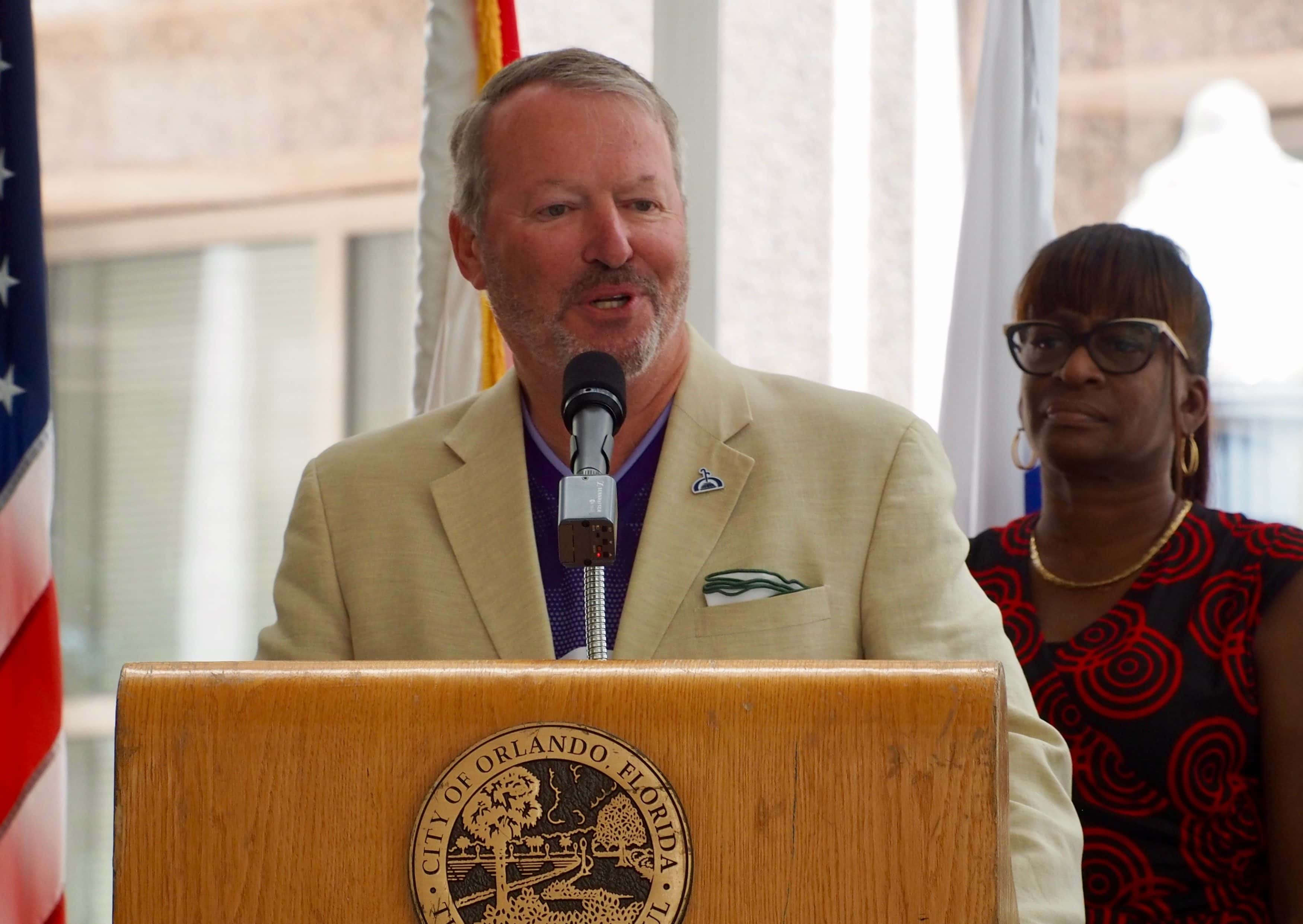 VanderLey is a Republican, Uribe and Dyer, Democrats
Orlando Mayor Buddy Dyer continues to stockpile endorsements for his reelection campaign, this time picking up the blessings Orange County Commissioners Betsy VanderLey and Mayra Uribe.
Dyer, first elected in 2003, faces Orlando City Commissioner Sam Ings and retired Navy veteran Aretha Simons in the Nov. 5 election. He is seeking a fifth full term, having first been elected in 2003 in a special election.
VanderLey, who represents the northwestern Orange County District 1 seat, is a Republican, crossing party lines to back the Democratic Orlando mayor. She also brings a strong base of support from a region that has tended to counter the demographic and partisan trends of the county toward a more diverse and Democratic populous.
Uribe is a Democrat elected last year for a two-year stint to fill the unexpired term of former Commissioner Pete Clarke. Her District 3 in south-central Orange County that is seeing strong Hispanic growth.
Both of them face reelection in 2020, though VanderLey has not filed for reelection.
Both the Orange County Commission and the Orlando mayoral office are nonpartisan as are the elections. Ings and Simons also are Democrats.
"Buddy Dyer's vision for Orlando has included the arts community, jobs and the economy, as well as transportation and housing. He has effectively worked to broaden the vision of who the Orlando community is, I look forward to his continued leadership," VanderLey stated in a news release issued by Dyers' campaign.
"Mayor Dyer's leadership and vision has been a staple of his life as a public servant. From the Florida Senate to Mayor of Orlando, he has believed in our great communities and their potential. Together with Orange County, he will continue to make Central Florida the best place to live, work and raise a family," Uribe stated.