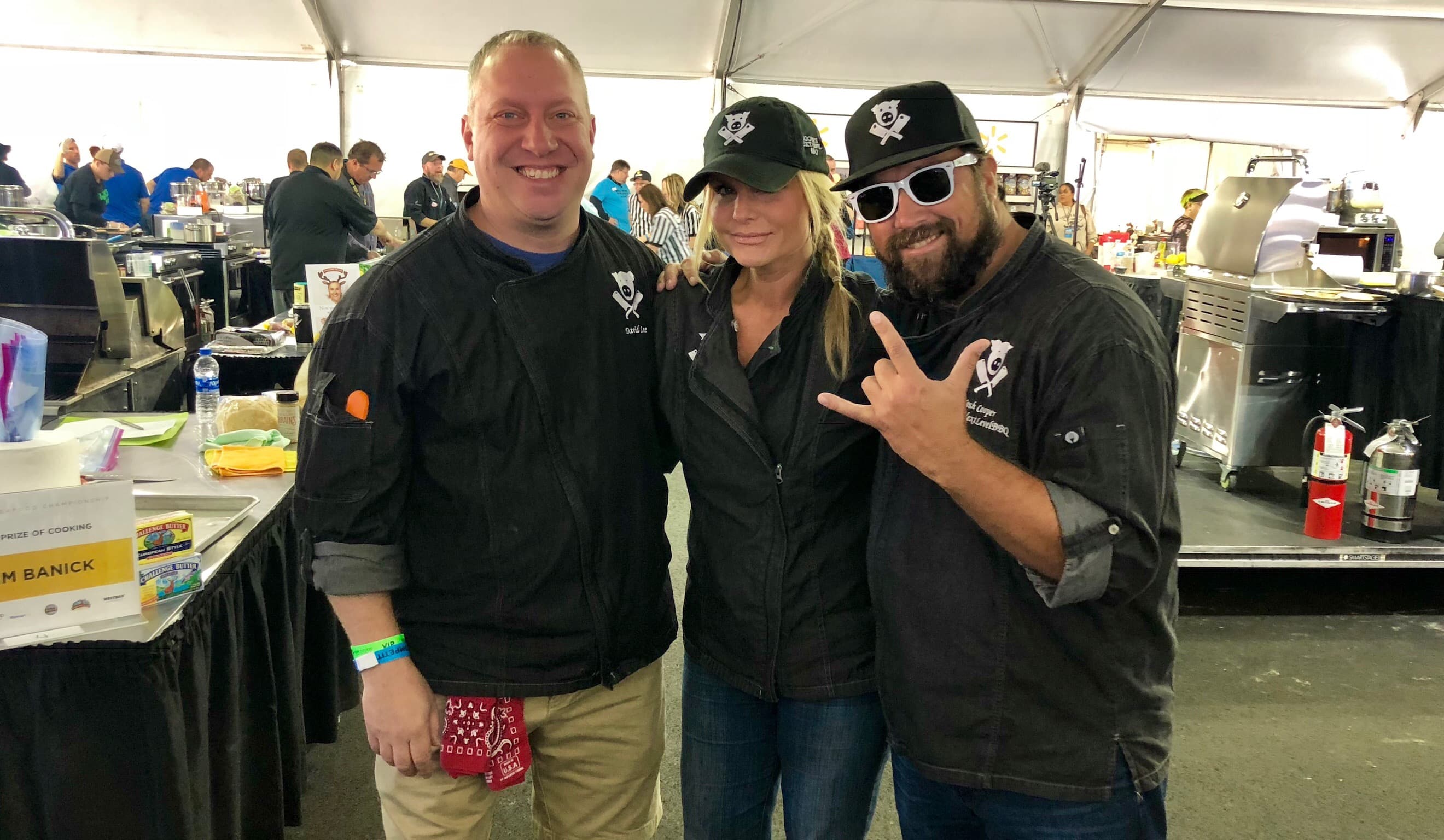 Cooper claims fresh, clean ingredients are the key to his signature cooking style.
In just three years, Josh Cooper evolved from a "regular dad" barbecuing in the backyard, to reality TV to a World Champion Barbecue pitmaster.
And that's just his side hustle. Cooper's day job is as a Tallahassee-based political consultant.
In mid-October, Cooper and his three-person team will be representing Florida, competing against 1,500 chefs at the 8th Annual World Food Championships (WFC) in Dallas, Texas for $350,000 in cash and prizes.
Competitors cook onsite during three rounds of timed events to create a dish for the ultimate taste test by E.A.T™-certified Food Sport judges. Cooper and team will be competing in the Seafood category. (The other nine are Bacon, Barbecue, Burger, Chef, Chili, Dessert, Recipe, Sandwich and Steak.)
In the first round, the team will be required to use Texas Prestige Oysters. The second round features a signature dish and they are going to reprise Crab Cake Benedict, a recipe that got near-perfect scores at last year's WFC. If they make the Top 10, the team will move on to the finals, where they'll have to create an infused dish using caviar.
Cooper claims fresh, clean ingredients are the key to his signature cooking style — as well as a little "pow pow" — that contribute to "layers and layers of flavor."
He earned a spot in this year's WFC by finishing in the Top 10 last year. This year's competition marks the third time Cooper and his team has competed at WFC. Cooper's best finish came in 2018 when he took home the ninth place in the seafood category.
Cooper has had a strong track record in competing in food sport. As the head chef of the Memphis-based Swinos, Cooper and his team has finished first place in three different categories at the Memphis in the World Championship Barbecue Cooking Contest.
Cooper was eliminated from "MasterChef" Season 8 in a head-to-head cook-off with Dino Luciano — who would go on to win the Fox hit reality TV show. Since then Cooper and his teammate — as well as fiancee and business partner — Gannon Hunt have raised tens of thousands of dollars for local charities by auctioning off private dinners.
Cooper will once again compete at the World Food Championships with Hunt and David Lee, a political pollster with Fabrizio, Lee & Associates.
"Anytime you get a chance to compete against the best in the world, you'd better bring your A-game," said Cooper. "It's an honor to even be here, let alone have a chance to be named 'World Food Champion'. I'm just blessed to be cooking alongside my best friends and hopefully, we'll put out a product the judges like."
Cooper and Hunt recently launched Cooper's Next Level BBQ and will compete in the Florida BBQ Association and Kansas City BBQ Society competition circuits in 2020. Currently, the business is focusing on building a brand and competing, but he said success may take them to creating rubs, seasonings and sauces for sale, and perhaps opening a high-end barbecue restaurant.
Cooper also is a culinary contributor to INFLUENCE Magazine.