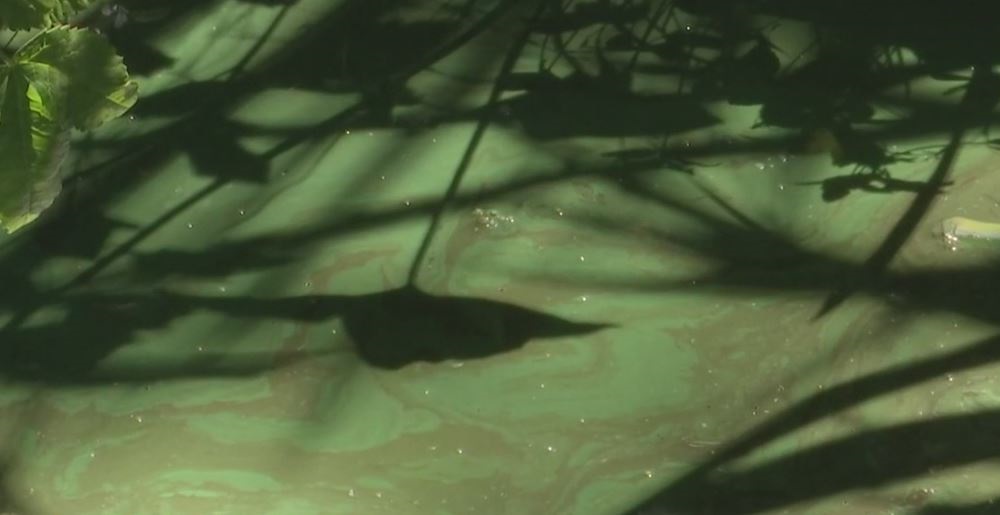 Hurricanes and an early Session won't stop the Blue-Green Algae Task Force. But those things have impacted the timeline on recommendations.
The working group, appointed by Gov. Ron DeSantis in April, could approve a set of broad recommendations Wednesday. But environmentalists, activists and even some task force members expressed frustration a draft was not available before a meeting Tuesday.
(The draft became available late Tuesday night, hours before a Wednesday meeting.)
The board had to delay a meeting scheduled for August thanks to Hurricane Dorian threatening the state.
"This was not our intention," said Chief Science Officer Thomas Frazer.
But officials did not want to put off approving at least early recommendations considering lawmakers will convene for Session in January. Committee weeks have already begun.
"I understand the process, but how are we going to give comments and how are we going to work through those?" asked Dr. Wendy Graham, a member of the task force.
Frazer said a draft of recommendations would be posted on the task force website Tuesday evening.
Dr. James Sullivan, another task force member, felt confident broad strokes on policy like stormwater regulation could be made Wednesday.
"If you want to get to specific recommendations, that will take some time, and that won't be possible to get to tomorrow," he said. "But the draft, from what I have seen, is general enough. Our work is not done."
Meanwhile, the task force members heard from government officials and environmental groups Tuesday at a special meeting at Florida Gulf Coast University's Kapnick Center in Naples. The board will meet in the same place Wednesday.
Naples Natural Resources Manager Stephanie Malloy, said the region has not seen the visible outbreaks of blue-green algae that plagued the area in 2018. But she said too many residents remain unaware blooms have occurred less visibly.
She said scientists with the city found blue-green algae in the water column for local lakes, even when those living on the water body insisted the water was clear. That's important because the city still needs to advise against swimming.
At the same time, officials said it's important government officials don't become too cautious in posting advisories when a public health risk does not exist. That could threaten tourism, a foundation to Southwest Florida's economy.
"To post advisories at the beginning and end of the season and you may have a false sense of fear," Malloy said.
The Tuesday meeting largely focused on stormwater management, with many suggesting the state need to not jump to make a reservoir to capture stormwater but to create systems that clean the water supply.
Susan Gosselin, Natural Resources Manager for Osceola County, said water systems have been working harder than ever in the past year thanks to storm activity.
Experts at the meeting noted 12 percent of all septic systems in the country are in Florida and half of those are underperforming. That warrants examination of how nutrients from such systems can be cut down to avoid feeding further algal blooms.