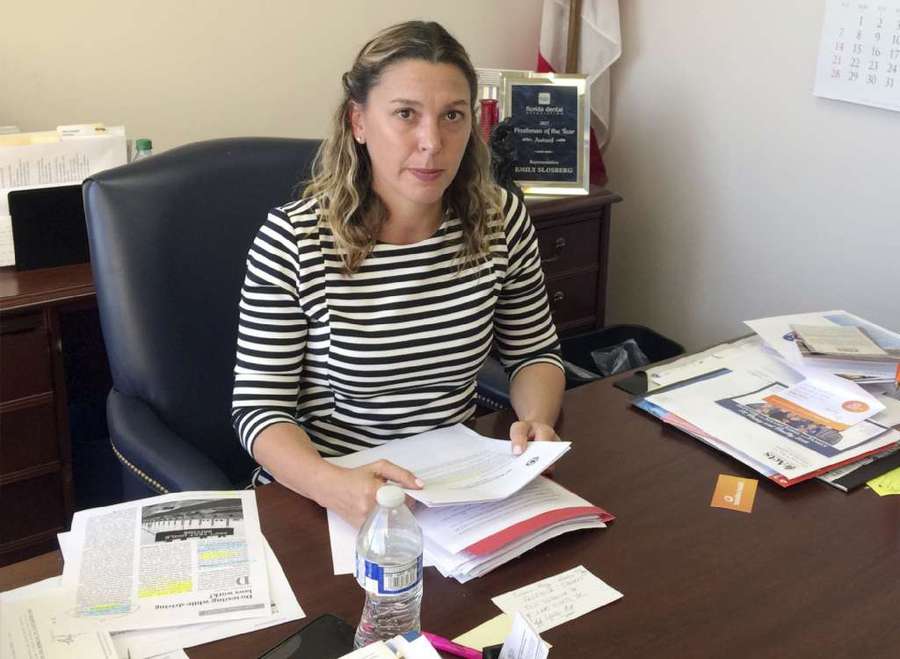 Slosberg hopes to file the hands-free bill on Oct. 1.
Democratic state Rep. Emily Slosberg says she aims to use the 2020 Session to expand on traffic safety legislation approved earlier this year.
Among Slosberg's planned proposals is to bar the use of electronic communication devices while driving. Slosberg attempted a similar move during the 2019 Session and spoke with Florida Politics about reviving the effort in 2020.
Her 2019 bill, which made texting while driving a primary traffic offense, also originally aimed to prevent drivers from using their phones at all.
The final bill only set up so-called "hands-free zones" in school zones and active construction zones. But Slosberg says she'll try again to apply that restriction any time an individual is behind the wheel.
"I don't think it's that much of a stuff to extend it to all roads," Slosberg said. "And it's for enforceability purposes. Just don't touch the phone. Put it down."
Slosberg said she's glad phone use was banned in school zones and construction zones, but argued lawmakers should go further this upcoming Session.
"Those are the more vulnerable places," Slosberg said. "But this is something that happens not only in school zones and in construction zones. It happens every day on all roads."
Slosberg's current aim is to file the hands-free bill Oct. 1. That's also the date where the hands-free provision from last Session will kick in, as applied to school zones and construction zones.
Her 2020 measure would block the use of any wireless communication device while driving, but wouldn't bar other actions, such eating while driving.
Slosberg says the move is aimed at improving safety while also making it easier on cops to identify a violation.
"It's hard to ascertain what is it that [drivers are] actually doing with the phone in their hand. Are they texting? Are they making a call? Because currently, you can't text and drive but you can hold a phone to your ear and drive," Slosberg said.
Her new bill would eliminate any ambiguity.
"Just don't have the phone in your hand and you won't get pulled over."
In a separate bill, Slosberg will also be looking to target drivers who illegally pass a school bus displaying a stop signal. The Boca Raton lawmaker says she'll introduce a measure offering a path for school districts to place cameras on those buses. Those cameras could then capture footage of a vehicle which makes an illegal pass.
"A school district can opt in and set up a program and will be allowed to have cameras on the long-arm when they come out," Slosberg said of her measure.
Slosberg said there's currently no authorization for school districts to put those cameras on school buses. It's unclear whether the move would trigger a legal fight similar to the one seen by localities that set up cameras on stoplights.
The pair of bills will add to another measure already filed by Slosberg (HB 179), which will require all passengers of a vehicle to wear their seat belt.
Current law requires anyone in the front of a vehicle to wear a seat belt. Those in the back seat who are under 18 also must buckle up.
But adults in the back seat are not required to use their seat belt under current law. Slosberg, who lost her sister in a deadly car crash more than two decades ago, is looking to change that.
"Her seat belt was tragically unbuckled when it happened," Slosberg said in a statement when that bill was filed.
"Since then, I have dedicated my career to traffic safety advocacy and have fought to make our roads safer with common-sense legislation like this seat belt bill. We could save countless lives every year by requiring everyone to wear a seat belt — including those in the back seat."