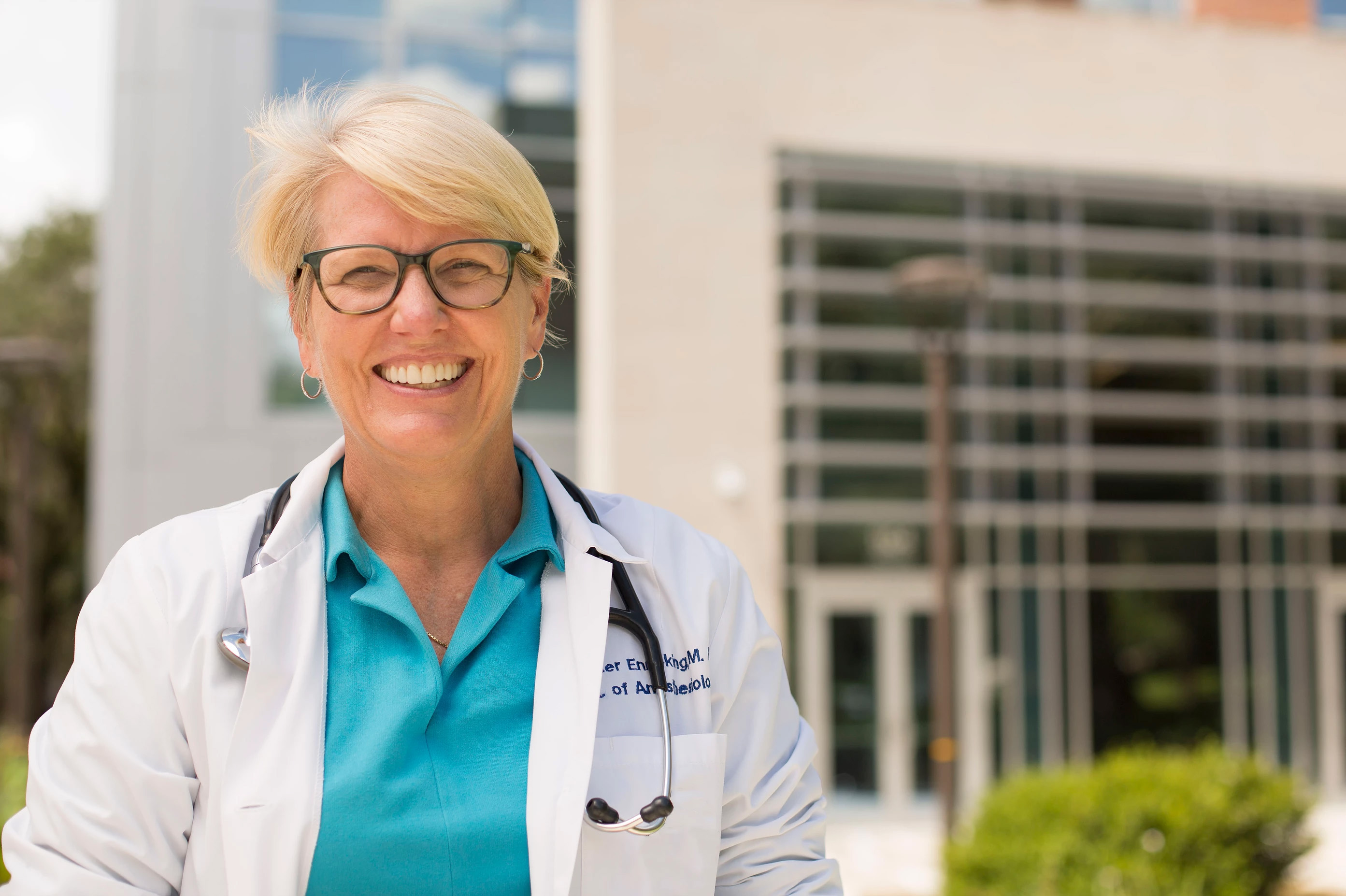 She's challenging incumbent Republican Rep. Chuck Clemons.
Kayser Enneking is challenging Republican Rep. Chuck Clemons in House District 21.
The Gainesville Democrat filed her campaign paperwork Tuesday. She is so far the only Democrat running for the seat.
Enneking, a doctor, was the Democratic nominee in Senate District 8 last year but lost to Republican Sen. Keith Perry by 1 point on Election Day.
That race featured plenty of speed bumps for the Enneking campaign.
A six-figure dark money campaign funded by GOP operatives boosted Enneking's primary season opponent. Former City Commissioner Charles Goston — a lifelong Democrat who ran as an independent — got a similar boost in the general election.
After the SD 8 saga, Enneking wasn't sure she would run for office again.
"I spent a lot of time trying to process what happened with the whole thing," she told Florida Politics. "What I came away with is that we need leaders, and we don't really have any right now.
"Everyone in Tallahassee is working for someone. Nobody there is saying, 'Hey, what about our patients?'" she continued. "I thought if I didn't run again then we would lose the opportunity to change that dynamic."
Enneking's 2018 campaign was laser-focused on health care. That hasn't changed.
"I believe improvements to our health care system start with making sure everyone has access to quality health care. I pledge to continue working for changes that improve access to affordable health care. That starts with expanding Medicaid in our state," she said in a news release.
"I have heard so much about cost and access problems in our health-care system, and in my work, I have seen the effects of these problems. Virtually everyone has a story about how our health care system is impossible to navigate," she added.
Enneking said she wants to fully implement the Affordable Care Act first before considering more extensive reforms such as a public option if that were to become available.
"I'm really of the camp that health care is too important to go from A to Z," she told Florida Politics.
In addition to Medicaid expansion, Enneking wants to explore ways to reduce the cost of prescription drugs.
She's keeping her eye on things like the newly created Prescription Drug Affordability Board in Maryland. It hasn't shown results yet — it only got up and running in July — but if it produces savings for patients, she's onboard.
Enneking is also curious about how the Canadian drug importation plan will pan out, but she isn't optimistic it will help cut prices at Florida pharmacies.
"I do think it's an interesting strategy. I don't think it's going to reduce the price of drugs," she said.
With the 2020 election more than a year out, Enneking will spend the early phase of her campaign getting her team in place and reconnecting with the volunteers who worked on her Senate campaign.
HD 21 covers all of Dixie and Gilchrist counties as well as part of Alachua. It is a target for Democrats in 2020.
Clemons has held the seat since 2016 and Perry held it before that. Though the 2012, 2014 and 2016 elections were landslides, last year saw Democratic nominee Jason Haeseler come within 3 points of flipping the seat.
The district was carried by President Barack Obama and Democratic nominee Hillary Clinton in the last two presidential elections. It also went for Alex Sink in 2010 and Andrew Gillum in 2018.
If Enneking has the same fundraising success in her House campaign that she did in her Senate run, the seat could very well be in play. Democratic Leader Designate Bobby DuBose certainly thinks so.
"Republicans in Tallahassee care more about following the Trump agenda and restricting access to healthcare than they do about taking care of the people in their own state," DuBose said.
"If we're going to expand Medicaid to the millions of Floridians in dire need of health care, then we need fighters like Dr. Enneking — an advocate who has been on the front line of this issue for years — to join us in Tallahassee.
"There are only two doctors in the Legislature, and we need more. Our government should reflect our state — and without the voice of physicians in the legislature, how can we expect to make good healthcare policy?"
As it stands, Clemons has raised about $33,000 in hard money this cycle and has $26,600 in the bank. He also has about $43,000 in his affiliated political committee, Florida Shines.
Enneking's first campaign report is due next month.
After Enneking's announcement, House Speaker-Designate Chris Sprowls, a Palm Harbor Republican, weighed in.
"On the one hand, we have a candidate in search of an office. On the other hand, we have Chuck Clemons, a proven leader who has fought every day for the people of his district," he said.
"Rep. Clemons has demonstrated his broad appeal to voters in Dixie, Gilchrist and Alachua in the last two elections, and we're confident that the voters will continue to respond to his common-sense approach to government."