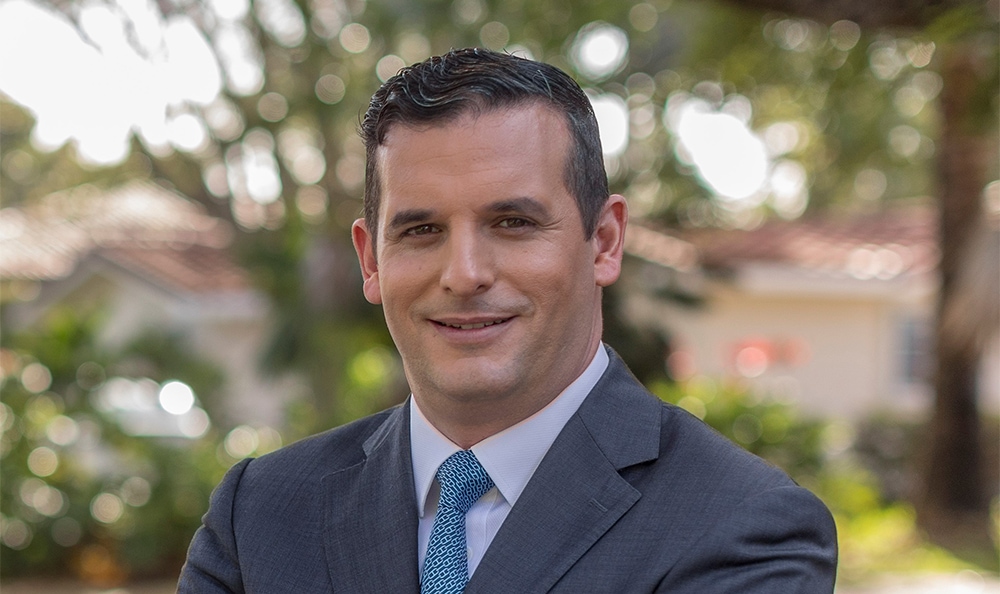 Fernandez is giving up his HD 115 seat to compete in the contest.
Democratic candidate Javier Fernandez is announcing he's raised more than $73,000 since kicking off his campaign for the Senate District 39 seat.
That, combined with more than $30,000 carried over from his since-abandoned House District 115 reelection bid, gives the state Representative more than $104,000 banked as he tries to wrest the seat from Republicans.
The news was first reported in Wednesday's edition of Sunburn.
"I am humbled by the outpouring of support our campaign has received in just our first month on the trail," Fernandez said.
"The people of this district are ready for commonsense solutions to the problems we face as a region. In the State Senate, I'll build consensus in order to deliver results for our community by improving our transportation infrastructure, supporting public schools, prioritizing affordable housing and combating the adverse effects of climate change and sea-level rise."
Fernandez announced he'd give up defending his HD 115 seat after Pinecrest Vice Mayor Anna Hochkammer dropped out of the SD 39 contest, citing health concerns.
Fernandez replaced her in the race, eventually earning support from the entire Senate Democratic Caucus.
With incumbent GOP Sen. Anitere Flores being term-limited, the 2020 contest is an open one. The purple seat is at the top of Democrats' wish list in 2020, and will likely be one of the most hard-fought contests in the state.
But it won't be easy. Republicans have courted state Rep. Ana Maria Rodriguez to give up her House seat as well. And she's not slacking when it comes to fundraising.
Rodriguez brought in more than $82,000 in July, her first month since joining the race. She followed that up with more than $157,000 earned in August.
Angie Chirino, a singer and former congressional candidate, is also running on the Republican side.
September fundraising numbers for Rodriguez and Chirino were not yet available as of this posting. But the money will likely continue to flow into both parties' candidates as the race moves forward.
Candidates face an Oct. 10 deadline to submit those September numbers. It remains to be seen how Republican donors will follow through now that they once again have a Democratic challenger to compete against.