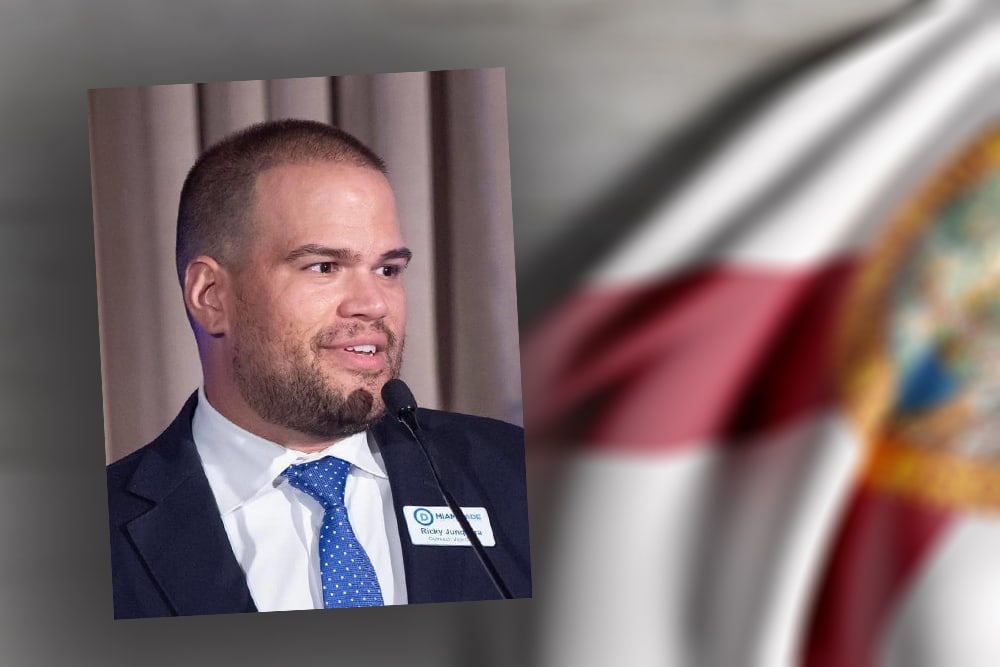 Democrats lost the seat in 2018 to now-GOP state Rep. Anthony Rodriguez.
Ricky Junquera, who currently serves as the Vice Chair of Outreach for the Miami-Dade Democratic Party, has filed to run against GOP state Rep. Anthony Rodriguez in House District 118.
"The people of House District 118 deserve a leader who's going to stand up to [Donald] Trump's harmful immigration agenda and fight back against climate change," Junquera said in a statement announcing his run.
"Rodriguez voted for anti-immigrant legislation that forces state and local law enforcement to work with ICE agents to detain people. Even Miami's Police Chief stood up against the bill — saying that his job was to make sure the residents of Miami were safe, not check immigration status."
Junquera is referring to the "Rule of Law Adherence Act" (SB 168), signed by Gov. Ron DeSantis in June. Rodriguez was one of 68 House members who voted to advance the bill to DeSantis' desk.
In addition to his role with the Miami-Dade Dems, Junquera also serves as a Press Secretary for the Sierra Club. In 2018, he also made a brief run for Florida's 26th Congressional District, but withdrew prior to the Democratic primary.
Junquera's Wednesday statement also focused on the issue of climate change.
"We're already starting to see the effects of climate change in Miami, with flooding already becoming an issues in some areas," Junquera said.
"We need leaders who are dedicated to fighting climate change to reverse these scary trends. Instead of caving to the extremist Republican agenda, I'll stand up for the people in our community and make sure that the American Dream is accessible for all."
The news comes the same week Democrats announced they'd be fielding a candidate in the House District 115 contest. Franccesca Cesti-Browne announced Tuesday she would challenge GOP Rep. Vance Aloupis.
Both Miami-Dade County districts have been competitive in recent years. Aloupis won his seat in 2018 by just 1 percentage point. In HD 118, Rodriguez ousted Democratic state Rep. Robert Asencio by 2 percentage points.
Statewide Democrats also had some success in HD 118, with both former U.S. Sen. Bill Nelson and then-candidate for Agriculture Commissioner Nikki Fried coming out on top in the district.
Now, Democrats will look to flip the seat back in 2020. Junquera is the only challenger to Rodriguez so far.
HD 118 covers parts of Miami-Dade County including Tamiami and Kendall.