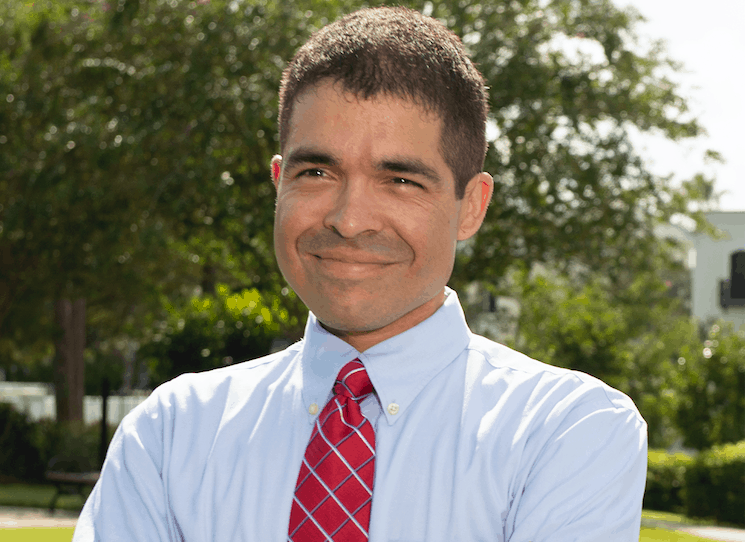 A former Florida Deputy Solicitor General
Democratic lawyer Oz Vazquez, a former Florida Deputy Solicitor General, has filed to run for Congress in Florida's 18th Congressional District, challenging incumbent Republican U.S. Rep. Brian Mast.
Vazquez, 38, of Port St. Lucie, characterized himself as "not your average Democrat," said he wants to focus on "bringing the temperature down" in politics.
"As a Deputy Solicitor General under a Republican Attorney General, I put aside politics to defend Floridians," Vazquez stated in a news release. "In Congress, I'll take that experience of bipartisan service and work with Republicans and Democrats to get things done. I'm running to give a voice to working people who are struggling to get ahead, to seniors who depend on the benefits they spent their lives earning, and to our kids who deserve the chance to inherit the same American dream that I did."
The son of Cuban and Colombian immigrants, Vazquez was born in New York but grew up in Port St. Lucie. He has practiced law in a public interest law firm, representing workers, unions and pension funds, and spent two years as a Deputy Solicitor General for the Florida Attorney General, working on consumer protection laws. He then went into private practice and served as an attorney for the AARP Foundation.
"The people in this community need a representative who is going to look out for them, not for a political party," Vazquez said. "I'm not your average Democrat, or even your average politician. As a lawyer, I worked under a Republican Attorney General, defending Florida's laws, served in AmeriCorps during the Bush administration, and I grew up listening to my dad, who was an anti-Castro and anti-communism. So I took a results-first approach in my career."
In particular, he said, he wants to fight to preserve and improve Social Security and Medicare.
"I know how hard people in the middle class and working people have it. People are being left behind. Folks on fixed incomes are being squeezed by prescription drug prices. Working people are squeezed as prices are going up and they have to make tough choices," he said. "I grew up from Port St. Lucie and I came from the working class myself, so I have a lot of perspective there."
He charged that Mast had voted against bills to bring down prescription drug prices and for "a reckless tax cut that's leading to a  trillion dollar deficit each year… I want to make sure those folks who don't need tax cuts are paying their fair share and that we don't raise taxes on working people."
He also cited environmental protection as a key issue, particularly water quality for the St. Lucie River and Lake Okeechobee. Among other things, he spoke of "getting the influence of sugar" out of environmental decision making.