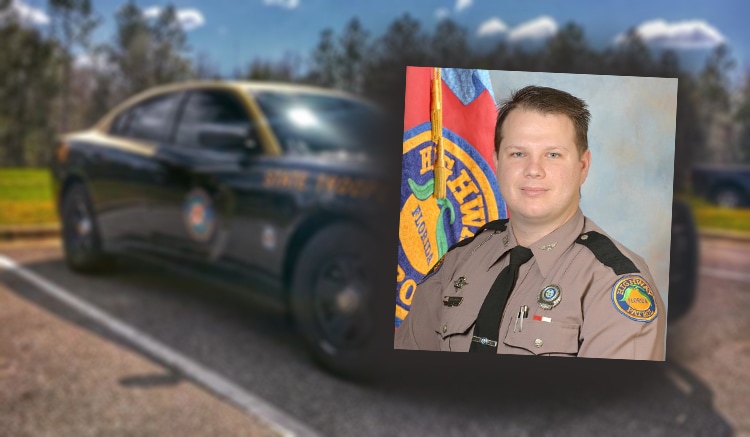 Trooper died on duty in Sept. 27 vehicle crash.
Gov. Ron DeSantis ordered flags at half staff in honor of Florida Highway Patrol Trooper Tracy Vickers.
The FHP field training officer died on duty Friday, Sept. 27, the agency reported. Vickers was 31. A United States Honor Flag arrived in Orlando on Friday, according to Fox 35 Orlando.
DeSantis ordered flags to be flown at half staff from sunrise to sunset on Thursday at the Orange County Courthouse, Orlando City Hall, State Capitol and at the Florida Highway Patrol's Tallahassee headquarters and Regional Office in Orlando.
Vickers served with FHP for four years, and previously served with the U.S. Navy.
He died in a vehicle crash on Route 408 near Conway Road east of Orlando. Vickers' patrol car struck the back of a truck carrying construction equipment, which trapped Vickers underneath it.
"The entire FLHSMV family and his brothers and sisters at FHP are heartbroken today as we mourn the loss of Trooper Tracy Vickers," said Terry Rhodes, executive director of the Florida Department of Highway Safety and Motor Vehicles. "Trooper Vickers was a leader within the patrol and his troop and served as a Field Training Officer, training and mentoring new troopers."
Vickers is survived by his fiancée and other family members, according to FHP.