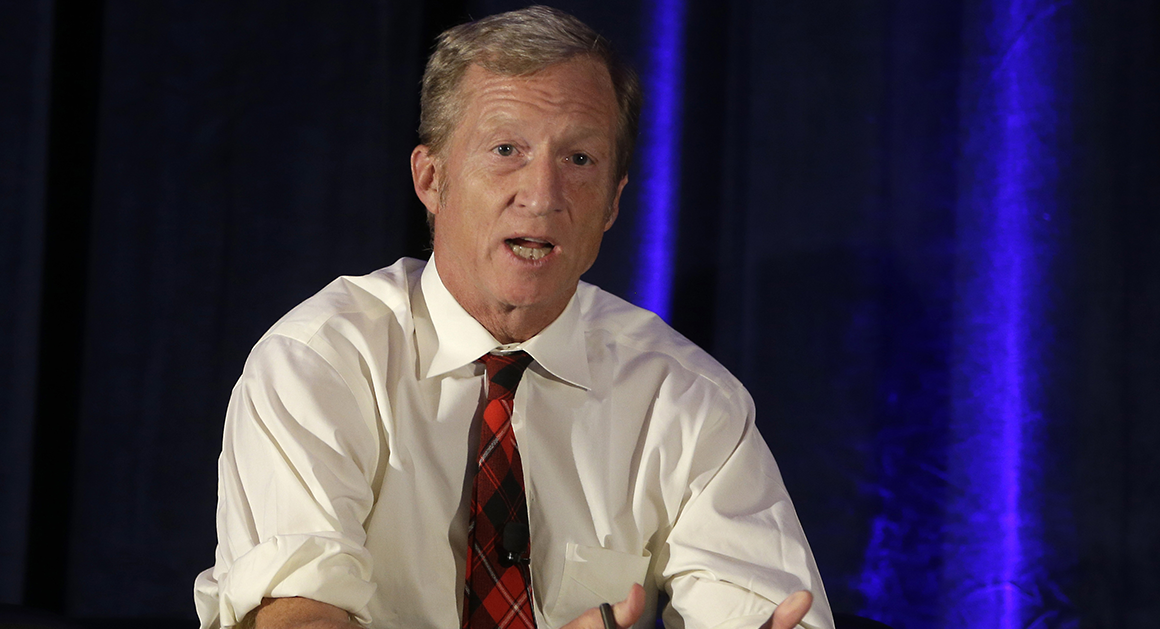 Billionaire Democratic presidential candidate Tom Steyer has qualified for a second national debate in November, his campaign announced Sunday.
Steyer, who's been sponsoring national advertising for two years denouncing President Donald Trump, became the seventh Democrat to qualify for the Democratic National Committee's planned November presidential debate when he reached 4 percent in a FOX News poll in South Carolina, his fourth qualifying poll needed under the Democrats' rules.
"Tom's support is accelerating faster than any other candidate in the field in the early states where voters have had a chance to hear his message, Tom is surging because he's not part of the establishment and his message of ending the corporate takeover of our government is resonating," Campaign Manager Heather Hargreaves stated in a news release. "Tom is excited to continue getting out there and meeting with voters all across the country, hearing their stories, and connecting with them personally, and we are thrilled to see him on stage sharing his vision with the full country at the DNC debate in Ohio on October 15th and in November."
Steyer is one of 12 Democrats preparing for the next debate, Oct. 15 in Westerville, Ohio.
The Hill is reporting that Steyer now has joined along with former Vice President Joe Biden, U.S  Sens. Elizabeth Warren of Massachusetts, Bernie Sanders of Vermont, Kamala Harris of California, and Cory Booker of New Jersey; and  South Bend, Ind., Mayor Pete Buttigieg.
The Democrats have not yet released details of the November debate.
Steyer announced his campaign on July 9, and had already surpassed the necessary 165,000 donor threshold by the time the DNC had announced the minimum number needed.