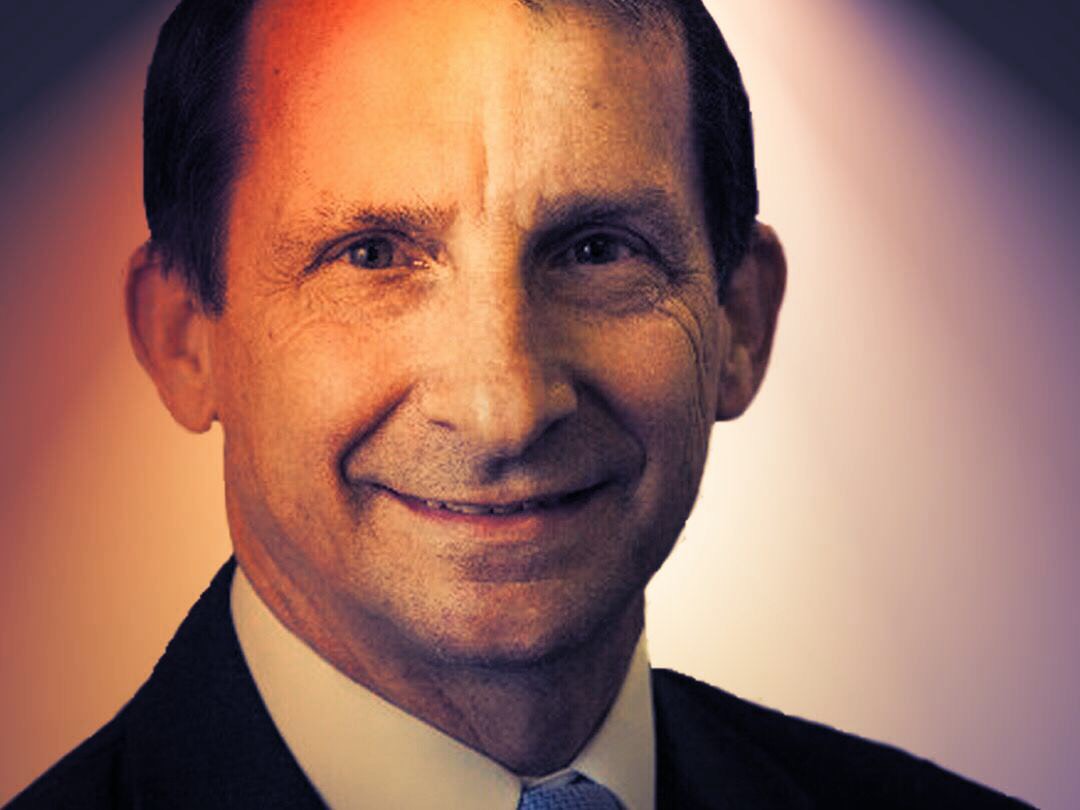 The materials hit Montanari on guns, climate change and affordable housing.
St. Petersburg City Council candidate Orlando Acosta is continuing efforts to tie his opponent, incumbent Ed Montanari, to President Donald Trump.
The campaign has been placing door hangers on voters' doors showing a photo of Montanari in black and white with a red "Make America Great Again" hat Photoshopped onto his head.
The door hanger makes three claims against Montanari — that he sided with developers who had donated to his campaign on historic and affordable housing issues, stood with the National Rifle Association to block gun reform and backed Trump by opposing efforts to combat climate change.
"Time and time again, right-wing Ed Montanari has voted like he's St. Pete's Donald Trump," the hanger reads. "If Ed voted against us on every important issue for our community, how can we ever vote for him?
The bottom of the door hanger explains: "Ed's not with us. We can't be with him. Kick right-win conservative Ed Montanari out of City Council."
The flier offers several citations for its claims, but they're hard to track down because it lists dates of City Council votes.
Florida Politics reviewed City Council documents and agendas to identify what votes Acosta's campaign is referring to.
The most direct claim involves guns; the hanger cites just one City Council vote on April 19, 2018.
According to City Council records, that was the meeting in which City Council voted 6-2 to join Mayor Rick Kriseman and 10 other South Florida cities in a lawsuit against then-Gov. Rick Scott and the state of Florida.
That was over the state's preempting municipalities from blocking cities and counties from enacting any gun legislation that is stricter than state law.
Montanari voted against that resolution, but he wasn't the only one. Charlie Gerdes, a Democrat who supports gun regulation, also voted against it. The two were concerned doing so would drag the city into a potentially costly legal battle.
The other two claims are a little more difficult to break down and contain several citations each.
On climate change, the door hanger offers nine citations for its claims. Oddly enough, the citations don't include Montanari's most recent vote in mid-August in which he was the only naysayer on a resolution supporting the Green New Deal, a progressive economic stimulus and policy package based on Franklin D. Roosevelt's New Deal that was established to help the U.S. recover from the Great Depression.
It uses some of the economic policies of that program and combines it with sustainability policies to create a structure that promotes economic stability for all Americans, including minority, low-income and other disadvantaged communities while promoting environmental sustainability.
Montanari said he voted against it because of its massive price tag — $93 trillion — but not before reciting a list of environmental protections he supported like banning offshore drilling, creating a biosolids to energy program and protecting the city's tree canopy. He also made it clear during that meeting that he does believe in climate change.
The door hanger's citations refer to Montanari's 'no' votes on a city ordinance to reduce plastic and paper bag use and a ban on single-use straws.
Montanari was one of two 'no's on the straw ban last December. He also sought, unsuccessfully, to remove some of the ordinance's teeth, by requiring businesses to to offer straws by request only. The other no-vote came from City Council member Steve Kornell, a Democrat who has never been accused of rejecting or voting against climate change.
Other votes included votes against using BP funds to promote energy efficiency and clean energy programs, and a program to help homeowners install solar panels.
Montanari declined to comment, saying he didn't want to get dragged into negative campaigning. He's defended his votes on the environment before, saying he supports resiliency and sustainability measures, but he weighs that against the cost-benefit ratio to residents.
The door hanger claims of siding with developers are based on eight votes, some on the same issue, against historic preservation and for large developments. In all of those votes, Montanari was not the only council member on his side of the issue.
Historic preservation votes are usually contentious, with council members having to weigh the value of historic preservation against the private property rights of owners.
The door hangers started showing up shortly after voters started receiving a flier making similar accusations against Montanari and tying him to Trump. That flier shows a cartoon character in a MAGA hat pulling an elephant with the caption, "Ed's the elephant in the room" and arguing he's not a moderate, rather a "far-right" Trump supporter.
While Montanari has never publicly condemned the President, he's also never voiced support. Records also show he never contributed financially to Trump's campaign.
The Acosta campaign strategy is not the first of its kind. During his 2017 reelection campaign, Kriseman tied his opponent, former Mayor Rick Baker, to Trump. In his case, it worked.
But that might not be the case for Acosta. Montanari has support from several Democrats including all but one of his colleagues on council, which shows not everyone is worried about conservative connections.
In fact, St. Pete City Council elections are supposed to be bipartisan—though voters are often well aware of party affiliation when they hit the ballot box.
One issue might keep partisanship from swaying voters in this race. Montanari is the only Republican on the eight member board. And Democrats aren't at risk of losing a majority any time soon.