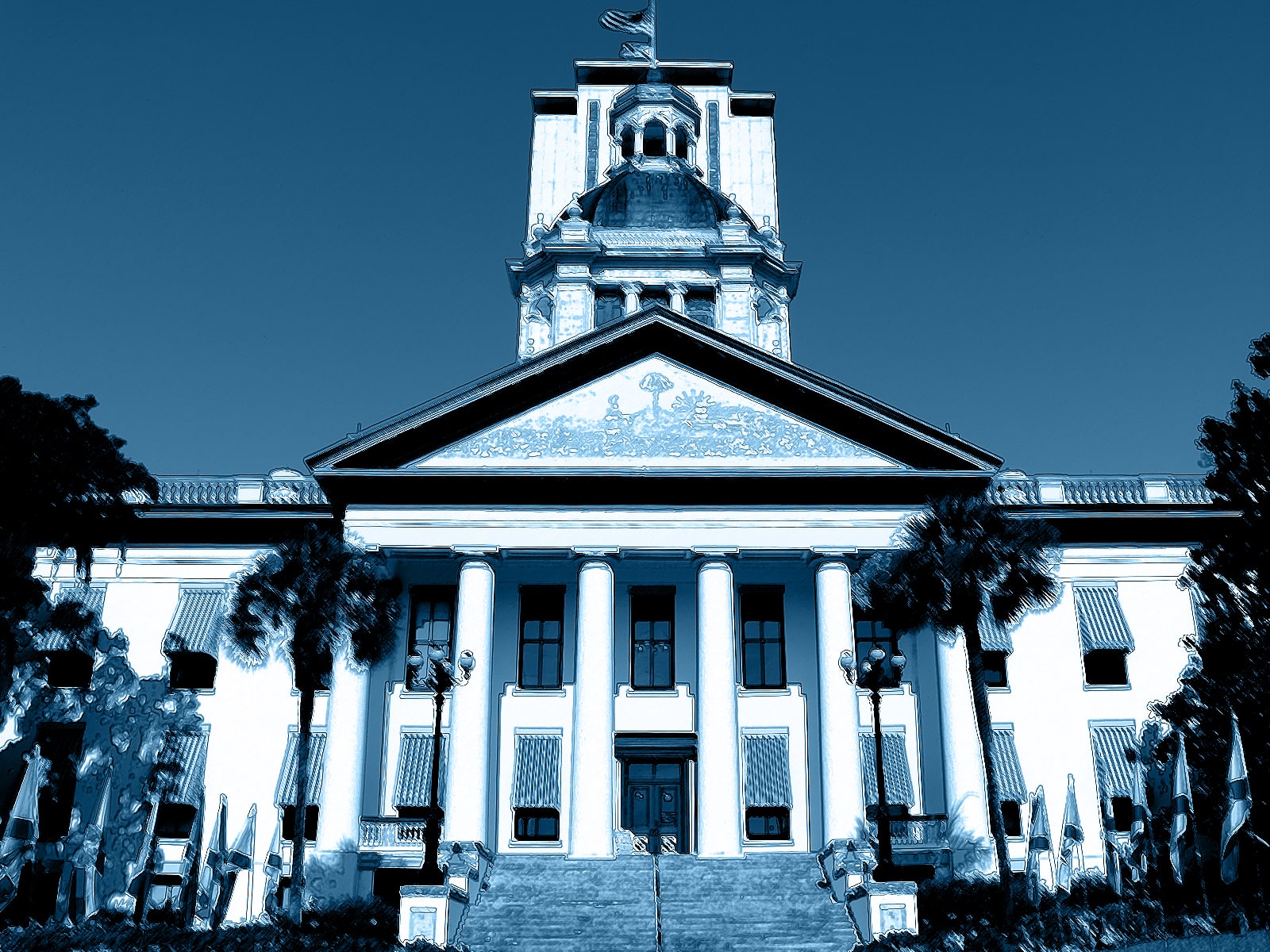 The Governor's general counsel will be doing some schooling.
Back to (power) school
Know what you teach, and teach what you know, the old saying goes. It seems Joe Jacquot, Gov. Ron DeSantis' general counsel, has taken that to heart.
Jacquot, an adjunct professor at the Florida State University College of Law, is teaching a course on "Executive Power" this semester, according to the school's latest weekly newsletter.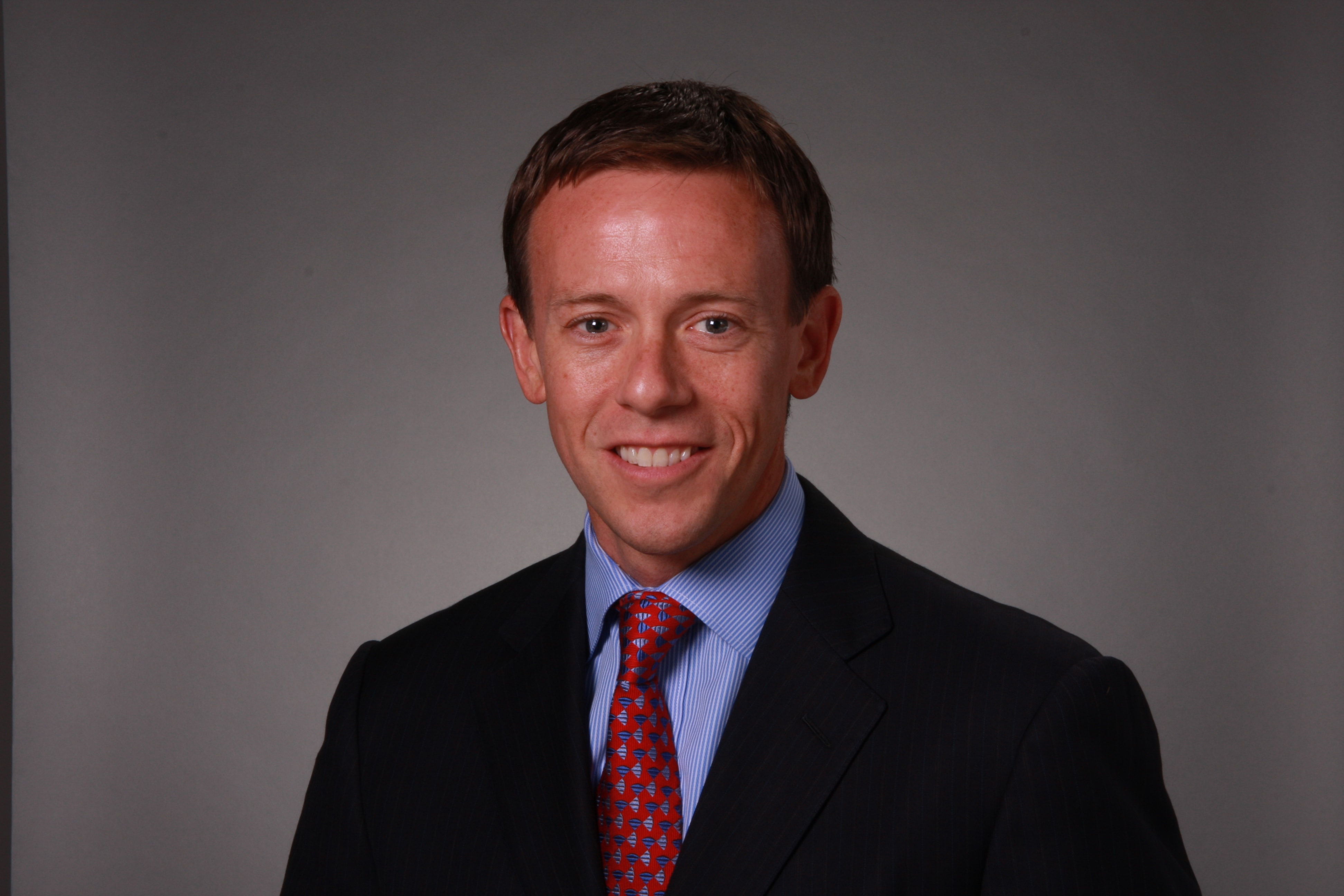 He was featured as a "Faculty Profile." His 2-credit class meets once a week, Mondays from 5:15 p.m. to 7:05 p.m. (The newsletter doesn't mention that Nick Primrose, the deputy general counsel, is listed as a co-instructor of the course on the school's website.)
Jacquot, a 1999 graduate of the University of Florida's Levin College of Law, is the "chief legal adviser to the governor and … serves as the governor's adviser on judicial appointments," the newsletter said.
The course title, we suspect, comes from the first sentence of Article II, section 1 of the U.S. Constitution: "The executive Power shall be vested in a President of the United States of America." In Florida's Constitution, the analogous sentence is, "The supreme executive power shall be vested in a governor…."
So, what's the course about? Here's the description: "Taught by the two top lawyers for the Florida governor, (it) provides students with a detailed overview of the executive branch, both federal and state. Students learn the constitutional authority of the president of the United States, and of the governor of Florida, along with challenges to the limits of that authority.
"Issues explored include the full expanse of what is involved in executing the law, including the role of commander-in-chief, the decision to veto legislation, the duty to enforce the law, and the ability to appoint judges. The course deals with current constitutional issues involving the president or governor, historical crises in executive leadership, and the breadth of the administrative stale.
" … (I)n-class exercises simulate the executive process and allow students to apply skills. The course will be structured to provide a broad base of information for students seeking opportunities to serve as lawyers in federal or state government, as well as those students generally interested in increasing their knowledge of the workings of the government."
As Jacquot said in the newsletter, "From my own experiences, my goal in teaching at the law school is twofold: first, to engage students on a collaborative level on the constitutional roles of government, and second, to give students a sense of real-world practice, whether as future government lawyers, or as any lawyer standing around the office water cooler discussing law, government and politics."
___
Coming up, the usual assortment of tidbits, leftovers and not-ready-for-prime-time moments by Peter Schorsch, Drew Wilson and the staff of Florida Politics.
But first, the "Takeaway 5" — the Top 5 stories from the week that was:
___
Take 5
Fried pushes for renewables — As the 2019 Florida Energy & Climate Summit wrapped in Tampa, the Agriculture Commissioner unveiled a sustainable energy legislative package for the upcoming Legislative Session. Nikki Fried called for expansion of solar power, improvements to energy storage grids, and a study of energy efficiency for all state facilities, among other sweeping measures. "We need action now," she said. She also wants studies on the impact of energy efficiency on low-income Floridians and on improving the power grid. She also called for a pilot program on bridge storage technology and a greenhouse gas inventory for state buildings.
Florida Crystals drops its lease — The sugar company terminated a lease covering lands slated for construction of the Everglades Agricultural Area reservoir. DeSantis has pushed this action since his election. "Today's news is an important step forward in expediting construction," he said. The project will allow discharges from Lake Okeechobee into the reservoir rather than releasing harmful algal blooms into major rivers. The Florida Crystals lease covered the stormwater treatment area.
Demands to reconsider MacIver — Senate Democratic Leader Audrey Gibson led calls for DeSantis to reconsider hiring of one of his office's lawyers to be the state's next chief administrative law judge. Chief Financial Officer Jimmy Patronis and Attorney General Ashley Moody had supported the hire in a Cabinet vote, while Fried voted against it. Gibson questioned John MacIver's qualifications. Gibson inferred MacIver's membership in The Federalist Society played too great a role, and that the attorney lacks courtroom experience. "The Governor should reopen the search," she said.
Rubin files records suit — Ronald Rubin, Florida's former chief financial regulator, filed a lawsuit against the Department of Financial Services and Office of Financial Regulation, saying he was being denied public records for his "investigation of racketeering, political corruption, abuse of power and misuse of taxpayer money at the highest levels." The records are for a separate lawsuit he filed in Miami-Dade County, claiming Patronis and others used blackmail, extortion and abuse of public office to enrich and empower themselves. Rubin says he blew the whistle on the scheme, which got him fired.
Parental Consent filed for 2020 — Sen. Kelli Stargel and Rep. Erin Grall again seek a requirement for girls to obtain a parent or guardian's permission before obtaining an abortion. Florida law requires notification of parents or guardians when a minor has an abortion, but the procedure can happen without a parent's consent. Critics of the legislation say it ignores a 1989 Florida Supreme Court decision, In re T.W., throwing out a previous parental consent requirement. But the language tossed in court had no provisions allowing girls to seek an exemption to the consent requirement. The proposed legislation includes a process for those in specific, dangerous situations to petition the court.
Bronson Lab opens
Agriculture Commissioner Fried and former Agriculture Commissioner Charles Bronson were in Kissimmee this week for the ribbon-cutting and grand opening of the Bronson Animal Disease Diagnostics Laboratory.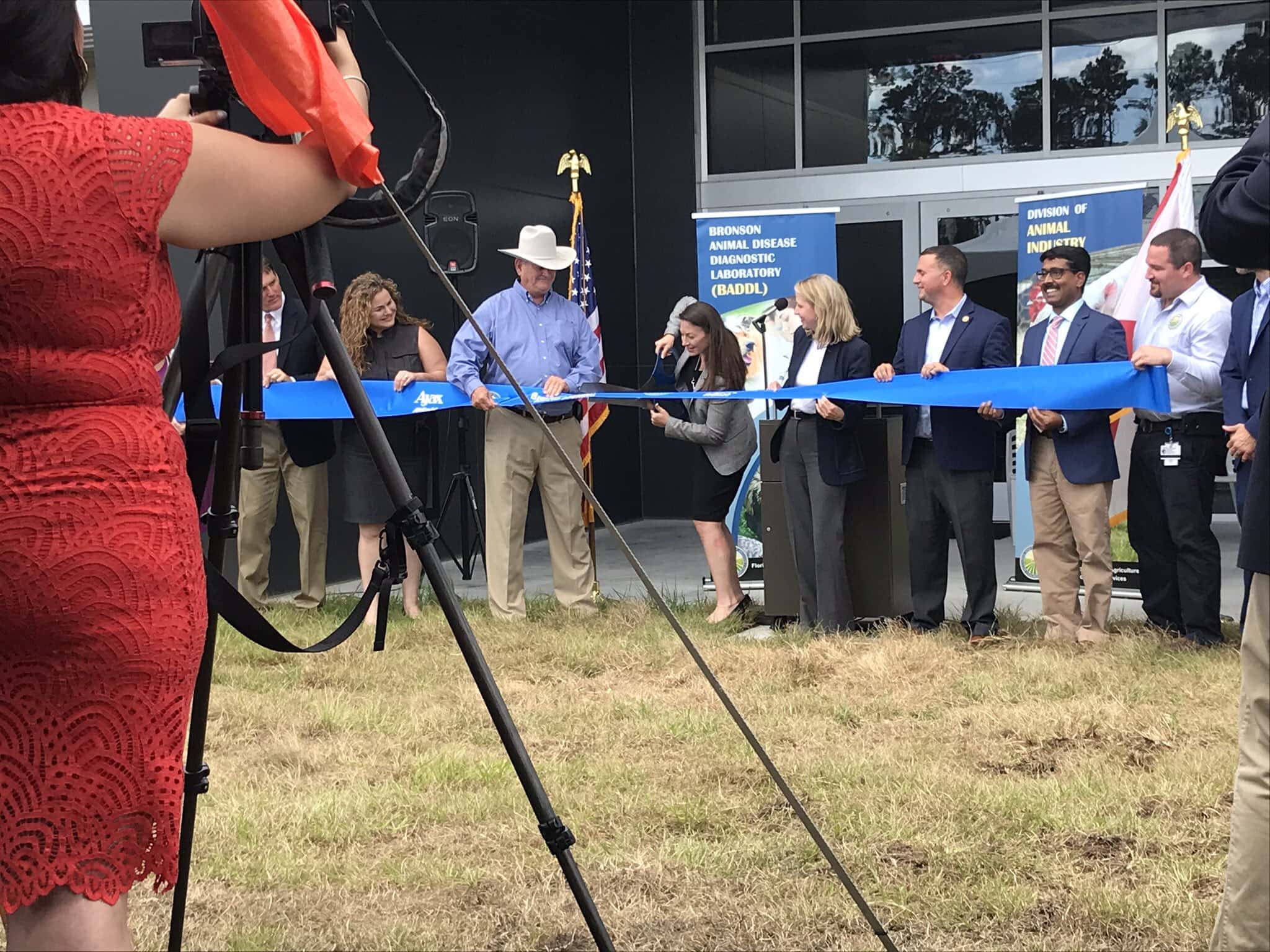 The new 22,000-square-foot facility is named for the former Ag Commissioner, who held the office from 2001 through 2011. Bronson's family also donated the land the lab sits on to the state in 1958. During the opening ceremony, Fried presented Bronson with a framed picture of the lab in appreciation of his service.
The lab is the state's only animal disease diagnostic laboratory fully accredited by the American Association of Veterinary Laboratory Diagnosticians.
"From African swine fever to Zika virus, our experts have dedicated their careers to being at the forefront of public safety. The new Bronson Animal Diseases Diagnostics Laboratory will play a pivotal role in monitoring health threats, protecting against diseases, and performing cutting-edge research and education," Fried said.
"This new state facility wouldn't be possible without our dedicated staff, industry partners, and former Agriculture Commissioner Charles Bronson. With a vision of supporting Florida's animal industries, Commissioner Bronson's commitment to the health of Florida's animals and residents were pivotal to this lab's success."
Instagram of the week
The week in appointments
15th Judicial Circuit — DeSantis appointed Judges Caroline Shepherd and Renatha Francis to the 15th Judicial Circuit for Palm Beach County. Shepherd, of Palm Beach Gardens, has served as a Palm Beach County Judge since 2009. She previously served as an Assistant State Attorney and is filling the vacancy created by the retirement of Judge Jeffrey Colbath. Francis, of Miami, has been a circuit judge in the 11th Circuit since 2017. She previously was with Shutts and Bowen. She fills the vacancy created by the death of Judge Meenu Sasser.
Florida Commission for the Transportation Disadvantaged — DeSantis appointed Renee Knight and Christinne Rudd. Knight, of Middleburg, is vice president of community services at ElderSource and a certified community transit manager. Knight is appointed to a four-year term. Rudd, of Ocoee, is a coordinator with Florida Self-Advocates Network'D and was an advocate at the Center for Independent Living in Central Florida. Rudd is appointed to a four-year term.
Citizens Property Insurance Corp. — CFO Patronis reappointed Marc Dunbar, a Tallahassee-based lawyer-lobbyist, to the Board of Governors for Citizens, the state's insurer of last resort. The term runs till July 2022. Dunbar is a shareholder in the Dean Mead & Dunbar law firm, focusing "his practice on governmental relations and legislative advocacy, commercial transactions and gaming."
Alzheimer's Disease Advisory Committee — Senate President Bill Galvano appointed Donna Flanagan of Bradenton. She has "decades of practice as a Speech and Language Pathologist, (and) has firsthand experience helping our fellow Floridians face the challenge of Alzheimer's Disease," Galvano said in a statement. Her husband is former Republican state Rep. Mark Flanagan; Galvano was once his attorney, and he called the couple "lifelong friends." "Donna will work diligently to ensure our state is doing as much as we can to support those who are suffering and their families," Galvano added.
Lotto keeps bets on Scientific Games
After nine years of sales growth, the Florida Lottery will keep Scientific Games around as its lucky charm.
The Lottery this week finalized a contract with the scratch-off provider of choice, continuing a 30-year partnership.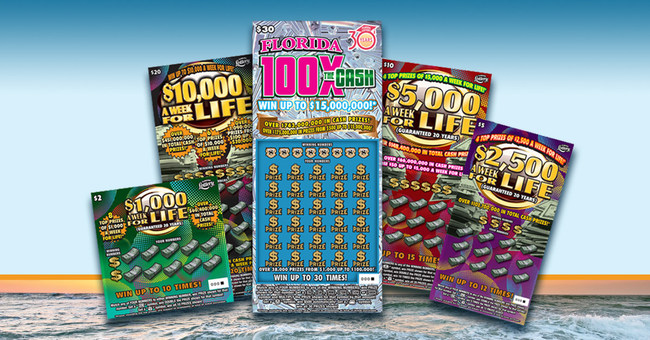 "We set out to sign a contract that allows us to continue offering the best games possible at a cost-savings to the state," said retiring Florida Lottery Secretary Jim Poppell.
A new contract means product from Scientific Games will stock Florida convenience store displays through at least 2027. The seven-year contract has an option for another seven years if the Lottery is still happy with service at that point.
Both sides of the deal hope the partnership generated another $8.5 billion in funding for the Educational Enhancement Trust Fund throughout the agreement. With the contract, the state can continue using such trademark products as Monopoly and Loteria.
"We are pleased the Florida Lottery chose Scientific Games for our unique ability to grow profits to benefit so many students in the state of Florida," said John Schulz, Senior Vice President Lottery Instant Products for Scientific Games.
Archives tell 'tales'
Archivists are shedding the nerdy image for a spooky one.
"The State Archives of Florida has a variety of special activities planned this month around their theme 'Tales From the Archives,'" Florida Secretary of State Laurel Lee said.
"The Florida Urban Legends and Ghost Stories project is an especially great way for Floridians to participate in American Archives Month by recording and sharing their favorite urban legends and ghost stories from around the state."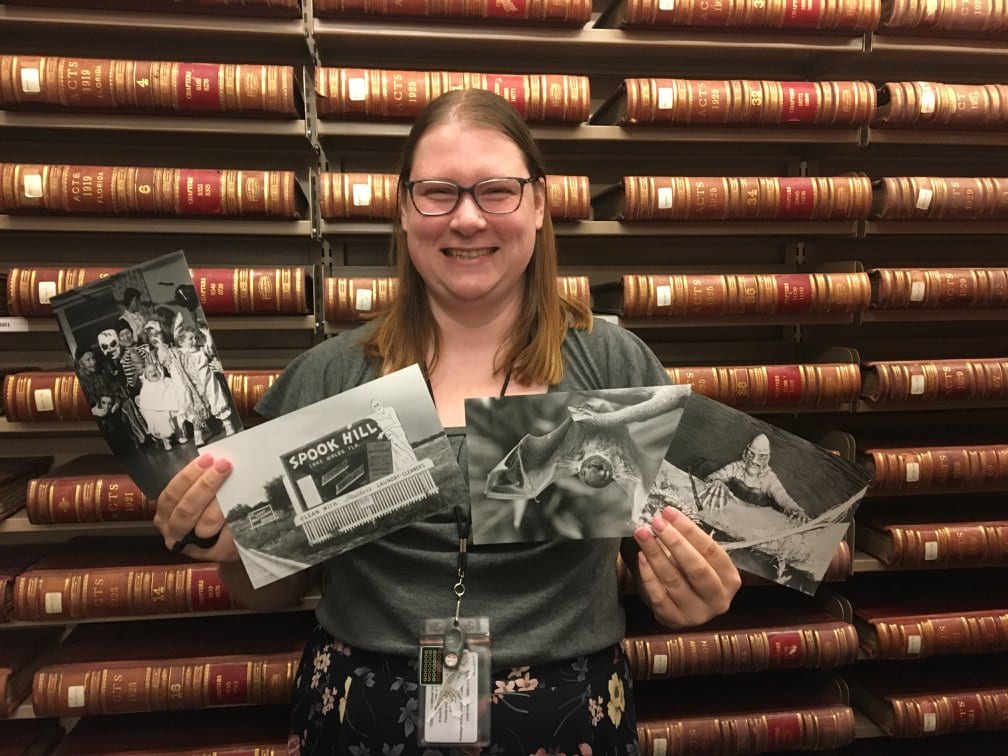 Throughout the month, Floridians can share stories on Facebook and YouTube under the hashtag #TalesFromFlorida or submit recordings to [email protected]
Recordings can be donated to the State Archives as part of a new collection of urban legend oral histories to be featured on the Archives' Facebook page. Learn more about best practices for recording and preserving stories on the Florida Memory Blog.
For a schedule of events and a list of extended research hours, click here. The Department of State's full news release is here.
Python hunters break record
The Florida Fish and Wildlife Conservation Commission (FWC) Python Action Team hit a milestone this week with the capture of its 900th python. And the latest batch included a monster.
The serpent wrangled by team members Cynthia Downer and Jonathan Lopez measured in at 18 feet and 4 inches and weighed nearly 100 pounds. It's the largest python the FWC team has captured so far.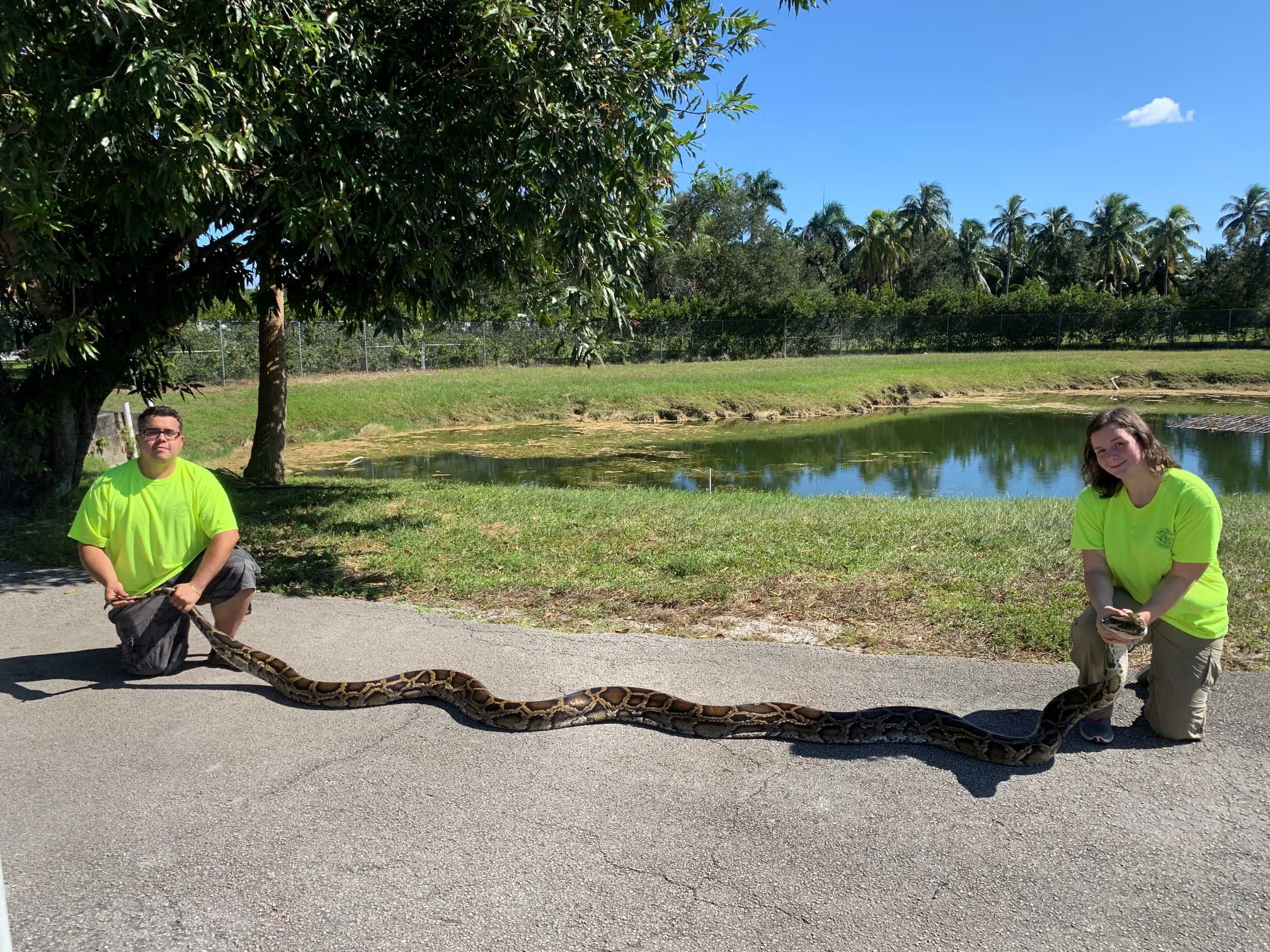 The one that put the team over the edge was considerably smaller. Bobby Monroe caught it in the Everglades and Francis S. Taylor Wildlife Management Area in Miami-Dade County. It measured in at just over 2 feet and weighed only a quarter of a pound.
"Removing 900 pythons is a great milestone for our Python Action Team! These snakes coupled with the thousands removed by our partners at the National Park Service and the South Florida Water Management District make a significant impact to protect Florida's native wildlife," FWC Executive Director Eric Sutton said.
"With leadership from Gov. Ron DeSantis, we are committed to working with our partners, including the South Florida Water Management District and the National Park Service, to accomplish our goal of removing pythons from our beautiful state."
FHP gets graded
It's almost time to review the Florida Highway Patrol.
A team of assessors from the Commission for Florida Law Enforcement Accreditation will arrive Nov. 13 to "examine all aspects of the FHP's policies and procedures, management, operations and support services," according to a news release this week.
"Accreditation is a highly coveted recognition which demonstrates law enforcement professional excellence," said Col. Gene Spaulding, Director of the Florida Highway Patrol.
"Maintaining this status reinforces the confidence that government officials and the public have in the Florida Highway Patrol's ability to operate in an efficient and effective manner."
Verification by the Commission is part of a voluntary process to gain or maintain accreditation, the release said.
Once the Commission's assessors complete their review of the agency, they report back to the full Commission, which will then determine if the agency is to receive accredited status. FHP's accreditation is valid for three years.
For more information regarding or to send a comment, email [email protected].
On the water
Looking like fishing guides will have more reason to take anglers on the water this month.
The Fish and Wildlife Conservation Commission announced six additional days in October to fish for red snapper. The added days will be on three weekends: Oct. 12-13, Oct. 19-20 and Oct. 26-27.
Fisherman applauded the extended season.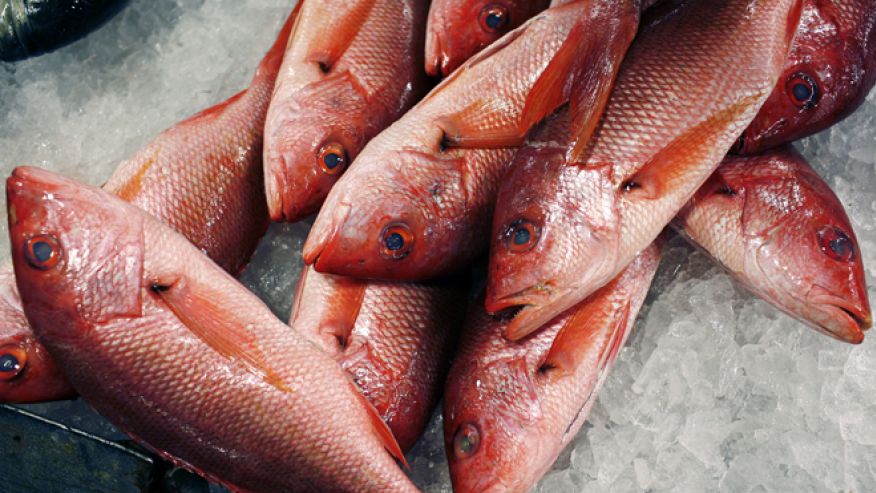 "Gulf red snapper season is one of the most popular times for sportfishing in Florida," said Kellie Ralston, Southeast Fisheries Policy Director of the American Sportfishing Association.
"On behalf of Keep Florida Fishing, we are thrilled that anglers provided valuable data through the Florida Fish and Wildlife Conservation Commission's innovative Gulf Reef Fish Survey, thus allowing the Governor and the agency to make a science-based decision to extend Gulf Red Snapper Season for private recreational participants."
Snapper represents a $20-million-plus industry in dockside seafood hauls in the state of Florida.
For more information about red snapper season and regulations, go to MyFWC.com.
On gain time
Sen. Randolph Bracy will again be sponsoring a bill that would allow some Florida inmates to get out of prison a little earlier.
State law also allows inmates to chip away at their sentence by up to 10 days per month by accumulating "gain time" which is awarded for things such as getting a GED or being a model prisoner. But gain time has its limits — the state's "Truth in Sentencing" requires convicts to serve at least 85 percent of their sentence.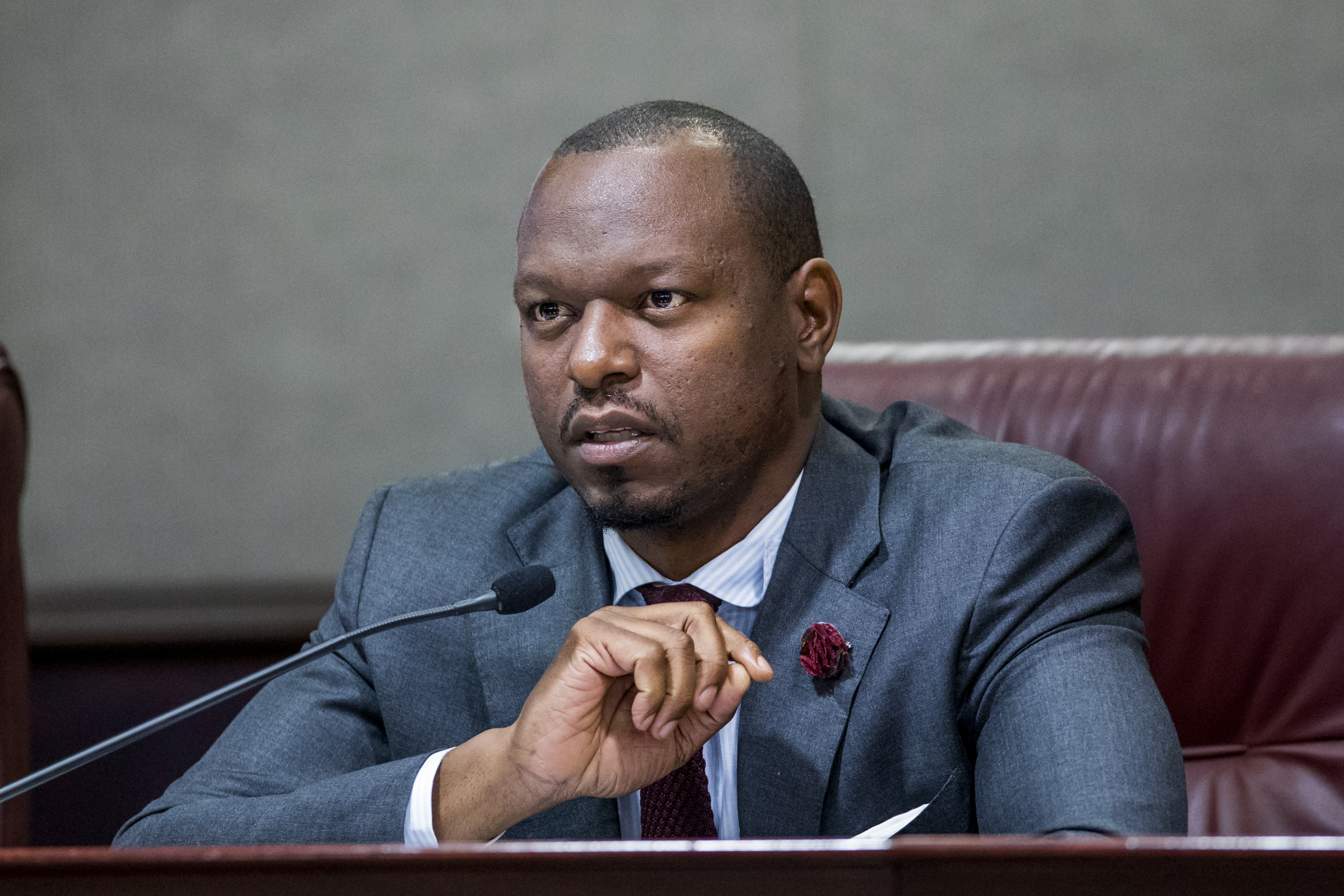 SB 394 would lower the cap to 65 percent. And it would do so retroactively.
"I have received overwhelming support from my constituents and Floridians throughout the state for a retroactive measure that would reduce the time-served minimum to 65 percent," said Bracy, an Ocoee Democrat.
"SB 394 is a direct response to this input and will result in significant savings to the state — reducing FDOC costs by an estimated $860 million over the next five years — by providing a second chance to low-risk offenders."
Bracy's bill comes only a couple of weeks after House Democratic Leader Kionne McGhee and Democratic Rep. Dianne Hart filed a similar bill, HB 189.
Get a human on the line
Tired of being stuck talking to a machine while calling in for customer service?
Well, so is state Sen. Kevin Rader. A bill filed Friday by the South Florida Democrat would look to force state departments to provide callers with an option to speak to a human being.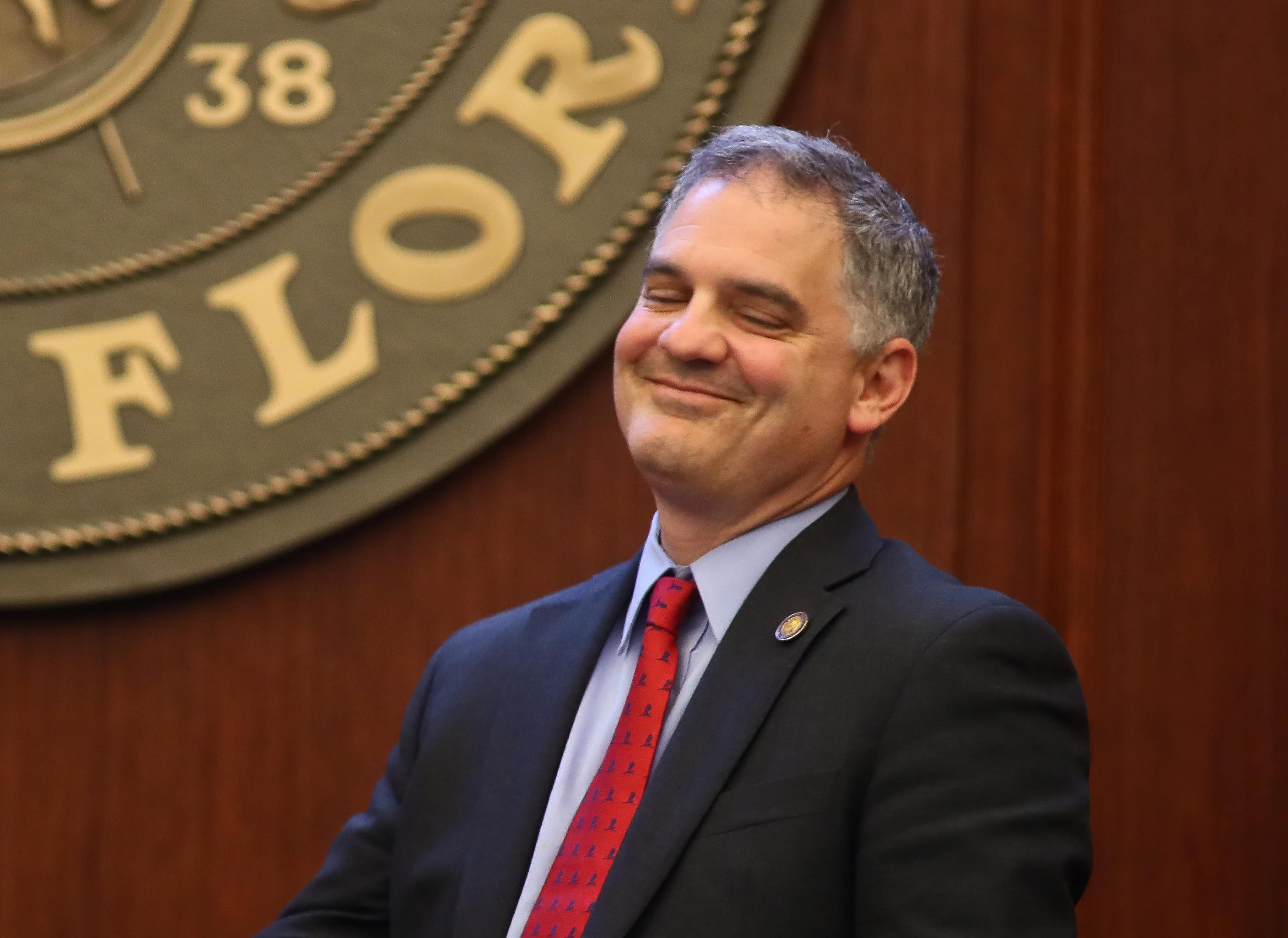 Various companies now lean on mostly automated customer service lines as a cheaper alternative to hiring people to answer routine calls.
But virtually everyone has been ready to pull their hair out as they try to navigate one of those automated systems to try to get a human on the line.
Rader's legislation (SB 444) would seek to spare those calling into a state agency from those systems, or from placing them on a lengthy hold.
The measure mandates each agency must have: "A system by which a customer who contacts a department by telephone may press '0' to be transferred to an operator or is provided with a callback option in lieu of waiting on hold."
That measure would apply to all departments under the executive branch.
Should it be successful, the measure would take effect on Oct. 1, 2020.
Including first responders hurt out-of-state
An effort to make sure more retired first responders enjoy a tax break is back on again.
State Rep. Adam Hattersley filed a bill (HB 281) that seeks to help disabled firefighters and police.
Amendment 3 in 2016 passed with the support of 83.8 percent of Florida voters. That's a higher margin than any amendment to Florida's Constitution passed in the last 26 years.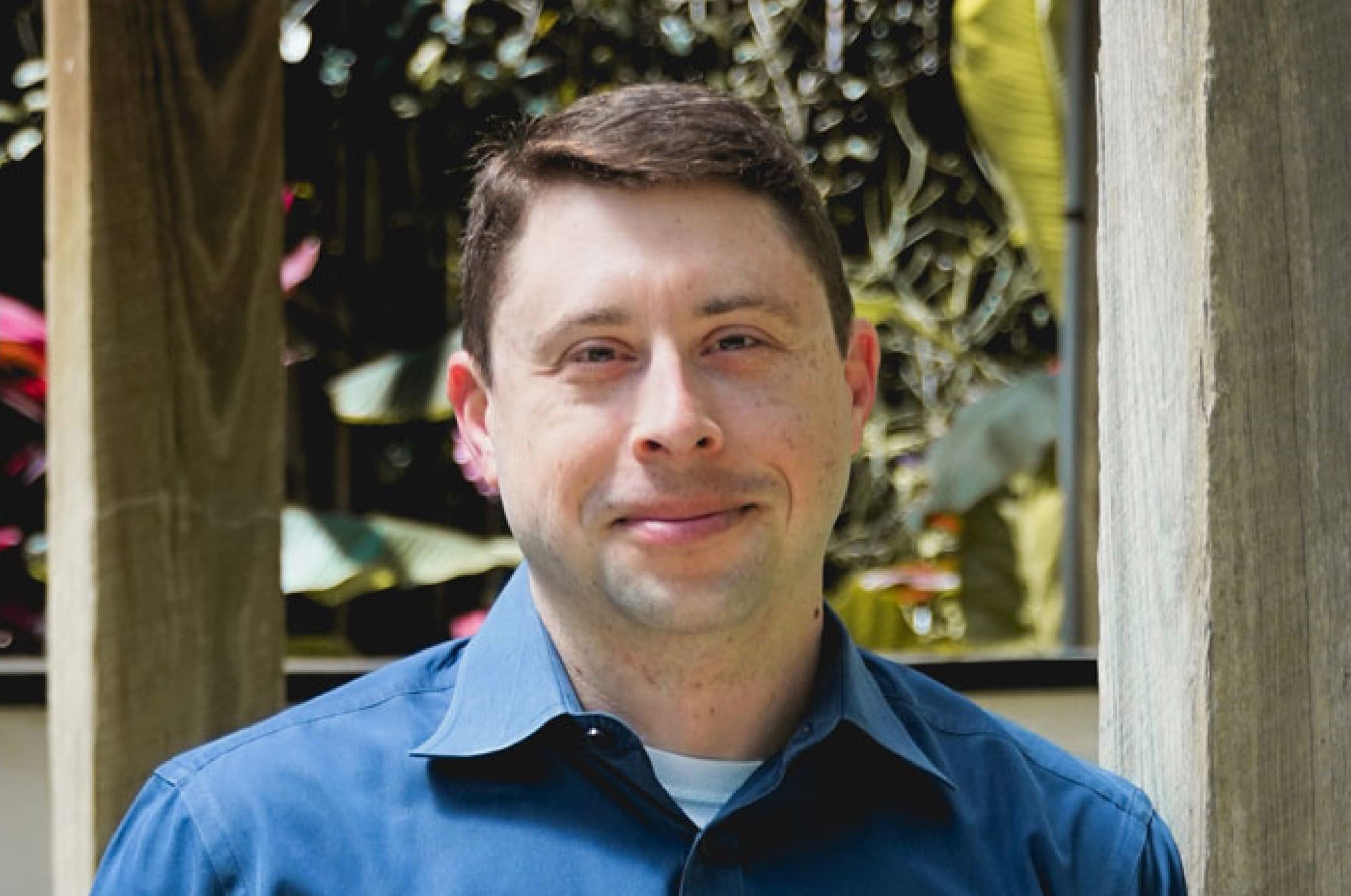 Yet when lawmakers approved implementing legislation, it restricted the exemption to those injured on the job in Florida on behalf of the state. That left out tons of retirees who wore a uniform out of state before bringing their pension income and property tax revenue to the Sunshine State.
Hattersley tried last year to fix the problem, but his bill never secured a committee vote
This year, his legislation takes a slightly different approach, laying out specific definitions of first responders and explicitly including those permanently injured in the line of duty while serving in a different state, even if the service took place before moving to Florida.
Bleeding control kits
Rep. Michael Grieco, a Miami Beach Democrat, has filed legislation requiring kits — including tourniquets, dressings and gauze — be present in public schools throughout the state.
"This bill will save lives," Grieco said in a statement announcing the filing of the legislation.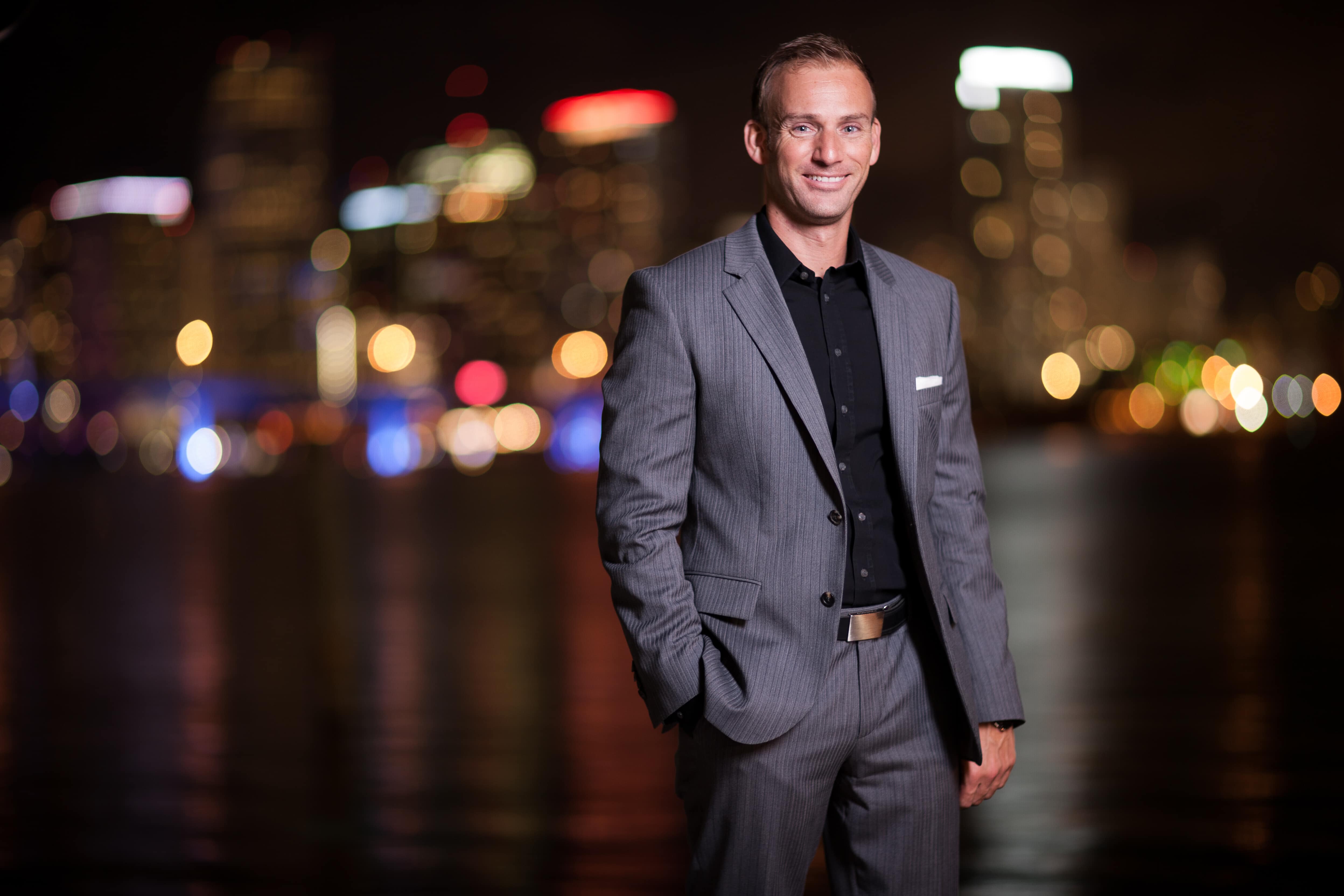 "Once implemented statewide, we will have made our schools and government facilities more prepared for trauma incidents and mass-casualty events."
The Surgeon General will be tasked with adopting rules on the placement of those kits within public schools.
The measure would also require students to practice treating severe bleeding at least once before graduating high school. That training must be based on an instruction from a "nationally recognized program."
"Exsanguination is the most common cause of death from injury," Dr. Patricia M. Byers said in support of the bill.
"[A]nd just as AED devices have been demonstrated to save lives from acute cardiac events, bleeding control kits and training offer a lifesaving intervention for people with life-threatening traumatic hemorrhage."
The bill also mandates that by July 1, 2021, the Department of Education will "develop a list of approved first aid for severe bleeding instructional programs for instructional personnel." Those programs will be part of continuing education for that personnel starting in the 2021-22 school year.
'Clean hands' repeal?
If someone is wrongfully convicted of a crime and sent to prison, they have the right to some compensation from the state for time served. But if they've got a legitimate conviction for a separate felony, they can't collect.
Rep. Bobby DuBose says that's unfair, and he's filed a bill (HB 259) to nix the so-called clean hands provision.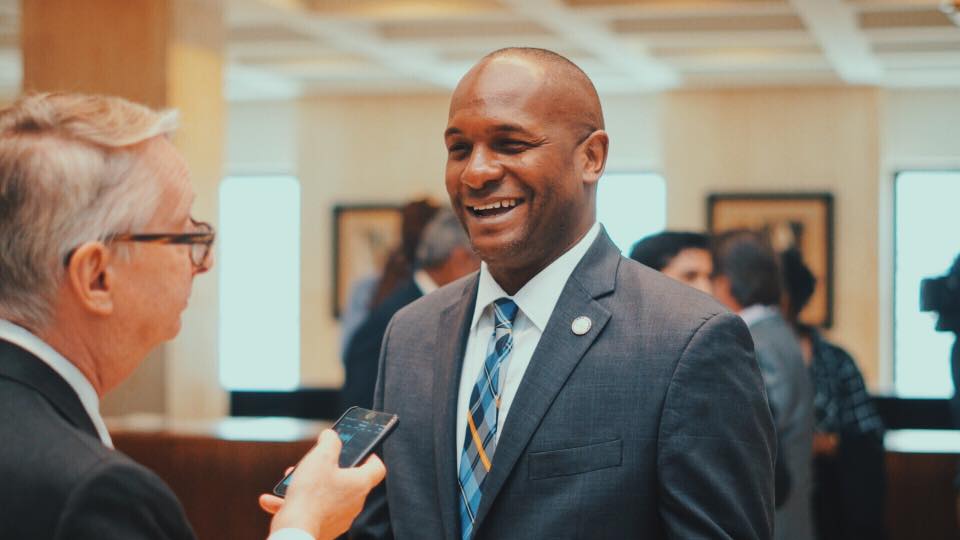 "Removing the unfair 'clean hands' provision from the Victims of Wrongful Incarceration Act was something I wanted to accomplish when it initially passed in 2017," the Fort Lauderdale Democrat said.
"I believe this is something we must do. If the state wrongfully imprisoned someone, a conviction on a different charge does not undo a person's right to be treated fairly or justify the state's error. These people deserve the same path to restitution as everyone else."
The new bill is a follow up to a measure DuBose and Sen. Rob Bradley, a Republican, ushered through the Legislature in 2017. That bill only excluded those convicted of prior violent felonies or convicted of multiple nonviolent felonies from receiving compensation for wrongful incarceration.
Public power celebrated
Sunday marks the start of "National Public Power Week," and the Florida Municipal Electric Association plans to take part in the celebration.
Public Power Week is recognized during the first full week of October every year. Its goal is to celebrate the industry while also educating the public on the importance of public power and how they can better engage with their community-owned utility and benefit from its offerings.

The public utility trade group will highlight the advantages they bring to the communities they serve, such as reliability, energy efficiency and lower costs.
"Public Power Week is about connecting with our customers and the community and making sure they know that what matters to them is a priority for us. This means delivering affordable, reliable power, providing high-quality service, being environmentally conscious and putting the customers in control of how their electric utility is run," FMEA Executive Director Amy Zubaly said.
FMEA represents 33 public power utilities, which serve 3 million people and employ 5,400 Floridians combined.
'Bleak' ocean outlook
Rising ocean temperatures have long been linked to negative impacts for marine life, but a Florida State University team has found that the long-term outlook for many marine species is much more complex — and possibly bleaker — than scientists previously believed.
FSU doctoral student Jennifer McHenry and others investigated how marine species' habitats are likely affected by climate change.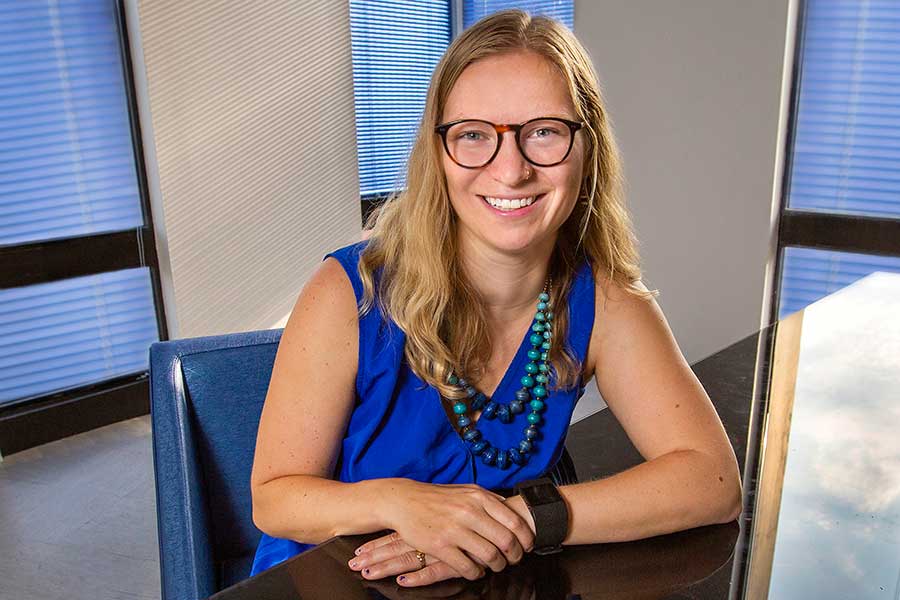 "Most models have only considered the changing temperature of the ocean to make projections for sea life," McHenry said. "However, considering factors beyond temperature provide a more complete picture of how marine life will fare as the Earth warms, and these factors change accordingly."
Using data on marine species, McHenry and her team examined the expected habitat changes of more than 100 species.
Researchers found that more than 50 percent of marine species would experience a decline in habitat space. "That spells serious trouble for certain species," McHenry said.
Cresse Lecture announced
The Reubin O'D. Askew School of Public Administration and Policy at Florida State University will feature a noted scholar addressing social justice and racial equity at this year's Joe Cresse Ethics in Government Lecture and Panel.
Susan Gooden, interim dean and professor at the L. Douglas Wilder School of Government and Public Affairs at Virginia Commonwealth University, also will be part of a panel discussion.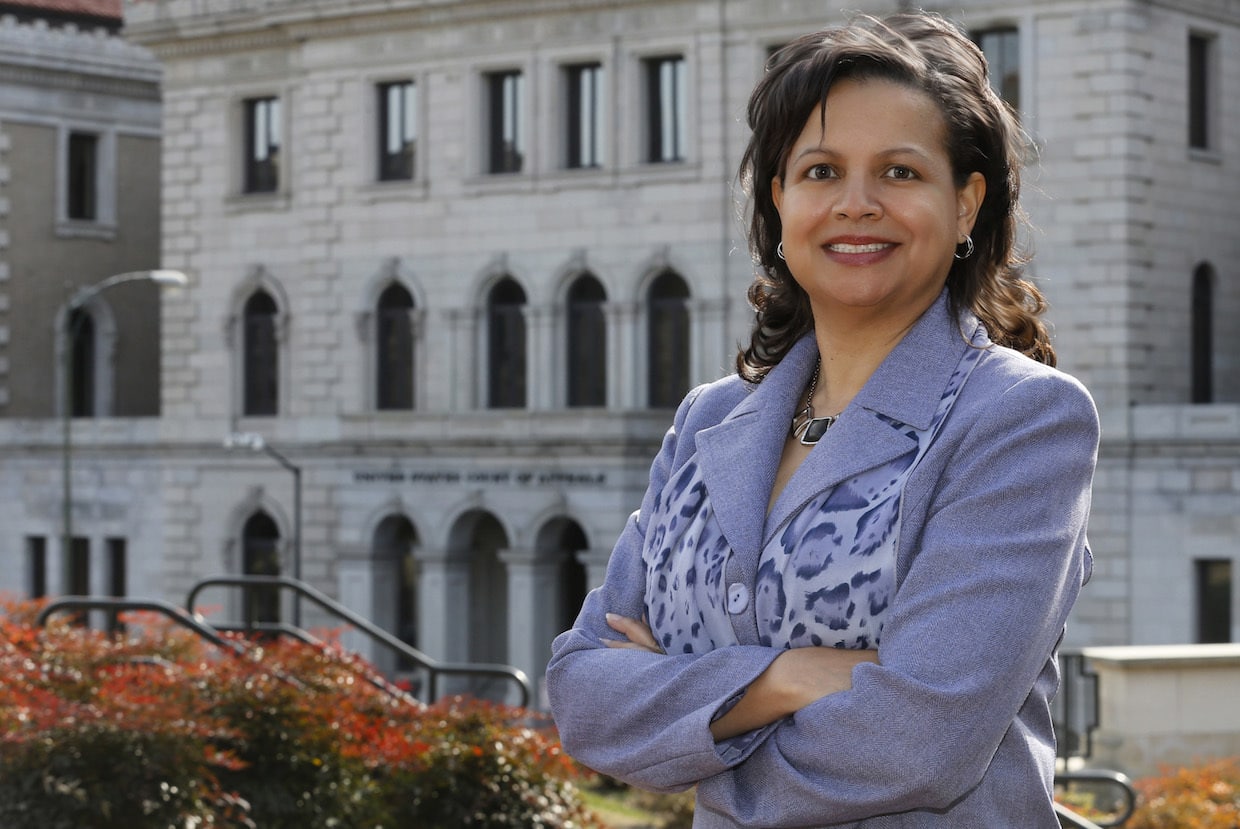 Joining Gooden on a morning panel will be Tallahassee Circuit Judge Nina Ashenafi Richardson, Tallahassee Deputy City Manager Cynthia Barber and Askew School Assistant Professor James Wright. Fran Berry, professor and Askew Eminent Scholar Chair at FSU, will moderate the panel.
The events, which are free and open to the public, will take place in Tallahassee next Friday, Oct. 11:
— The Cresse Panel Discussion, "Making Progress on Social Justice and Racial Equity in Government," is 10:15-11:30 a.m., Devoe Moore Conference Room, 150E Bellamy Building.
— The Cresse Lecture, "Race and Social Equity: A Nervous Area of Government," is at 3 p.m., College of Law Rotunda, 308 Martin Luther King Blvd. South.
Free parking is available in the Civic Center lot directly across from the College of Law.
Capitol Directions