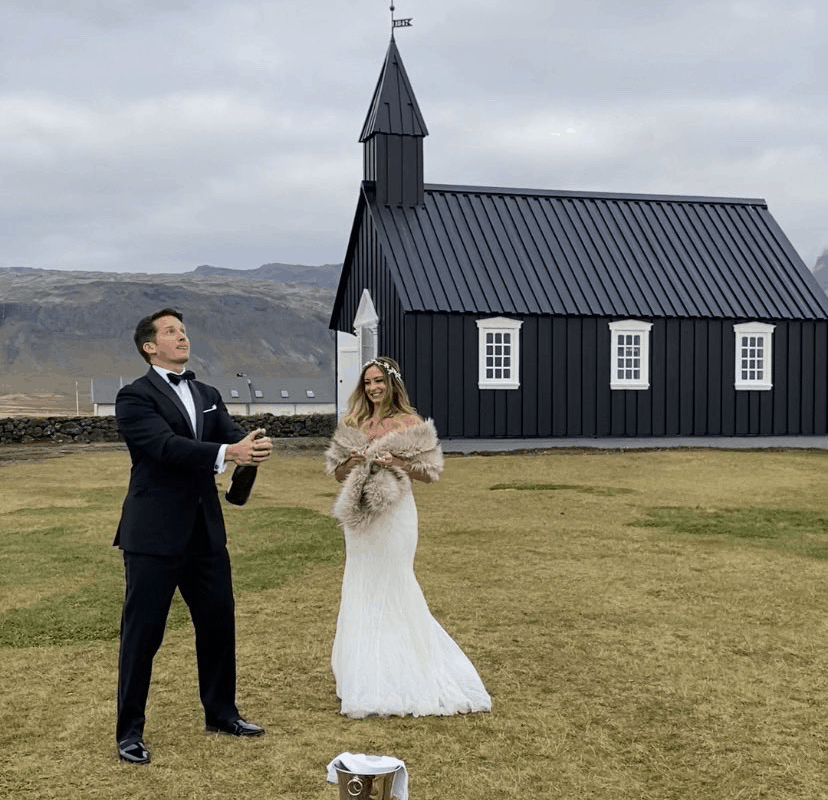 The couple is now on honeymoon.
House Republican Leader Dane Eagle last week wed Dr. Brooke Iwanski in a private ceremony in Iceland.
The couple shared news of the union on the House member's Twitter account: "On October 1st, Brooke and I were married in a private ceremony at Búðakirkja, the Black Church of Búðir, in Iceland," he wrote.
"It was absolutely perfect. We are so thankful for the love and support that brought us to this day. Here's to the rest of our lives together. Skál!"
Iwanski is a chiropractic physician at Integrative Medicine and Rehab in Fort Myers. She and Eagle became engaged in November. He proposed over Thanksgiving during a trip to Anna Ruby Falls in Georgia.
Notably, Iwanski already knows something about relationships to someone in public service. She's the daughter of former Kissimmee Police Chief Fran Iwanski and retired Orange County Deputy Greg Iwanski.
The wedding also means a family connection between Eagle and state Rep. Mike La Rosa. The St. Cloud Republican is married to Holly La Rosa, Brooke's sister. Indeed, it was the La Rosas who introduced the Eagles.
The couple is now on honeymoon.
Eagle, a Cape Coral Republican, was first elected to the House in 2012. He's entering his final Legislative Session before being termed out.
Eagle served 2016-18 as Majority Whip before taking the role last Session as Majority Leader.
A commercial Real Estate agent, he opted against running for state Senate, instead backing fellow Lee County Rep. Ray Rodrigues. He said at the time his pending nuptials played a part in that decision.
Eagle also was recently considered for an appointment to the Lee County Commission, but ultimately decided against it, instead recommending Ray Sandelli, with whom he works at CRE Consultants, his private sector job.
On October 1st, Brooke and I were married in a private ceremony at Búðakirkja, the Black Church of Búðir, in Iceland. It was absolutely perfect.

We are so thankful for the love and support that brought us to this day. Here's to the rest of our lives together. Skál! pic.twitter.com/mc3GNvcqDX

— Dane Eagle (@DaneEagle) October 7, 2019