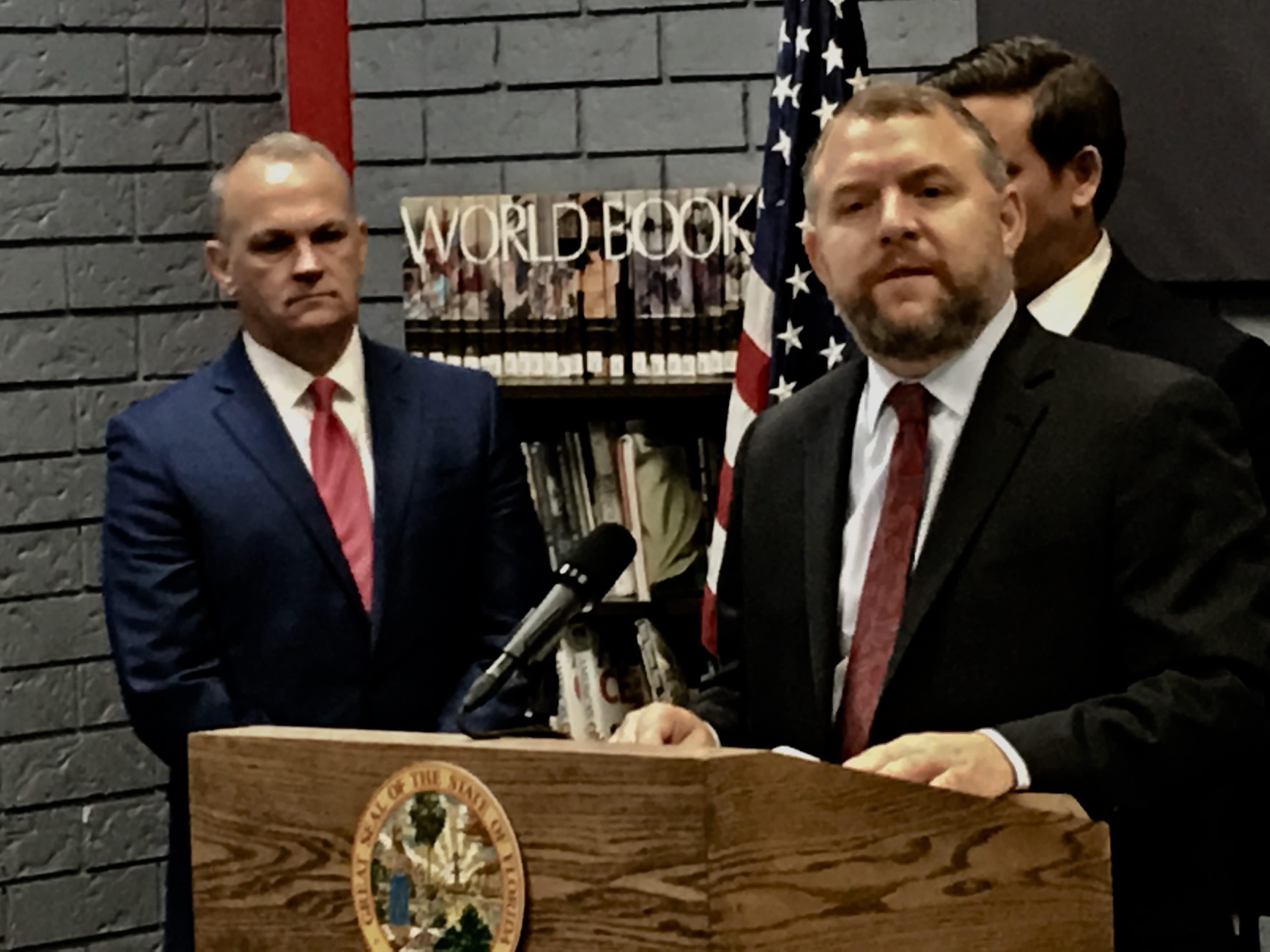 Unfinished business in 2020 for Sen. Bradley
State Sen. Rob Bradley, the Senate Appropriations Chair, was on familiar turf in Middleburg Monday when FP caught up with him.
Bradley, in his last year in the Senate, has no future political plans. However, the present is keeping him busy. Senate District 5 encompasses ten counties, and Bradley is in the midst of delegation meeting season.
Clay County's is Thursday, and this will be the swan song for Bradley and his friend (and House budget chief), Rep. Travis Cummings.
Few surprises are expected.
Bradley expects to "continue the momentum on environmental issues," including remediation of Doctors' Lake and continued work on the Keystone Lakes issue.
The Senator noted alternative water supply projects in recent budgets, designed to accommodate growth "from a water supply and water quality standpoint."
Bradley addressed the smaller counties also.
"In many of the smaller counties," Bradley said, "it's incumbent on the state to come in and provide support because the tax base just isn't there to support basic capital needs.
A new K-12 school in Dixie County: an example of state investment, Bradley said, because the tax base just isn't enough to build a new school.
"We're doing the same in Gilchrist County for a new middle school," Bradley said. "The current one is over 50 years old.
Baker and Bradford Counties have similar issues, Bradley said.
The Senator also discussed his proposed repeal of the state's "well-intentioned" Best and the Brightest teacher bonus scheme.
"The Governor and I have had many discussions about how we go forward when it comes to education funding," Bradley said.
However, he added, there was no specific ask from the Governor to champion that legislation.
"We've had general conversations about wanting to move in a different direction," Bradley added.
Best and the Brightest, Bradley said, "creates more angst than appreciation from our valued teachers."
Not the desired result.
Bradley would be by DeSantis' side minutes after our interview, as the Governor proposed to increase starting pay for teachers to $47,500.
Only New Jersey, which has a robust state income tax, is higher.
Bradley, barring an act of God, will be replaced in the Senate next year by his wife Jennifer.
As of August reporting, she has almost $1 million on hand between her campaign account ($200,000) and the Working for Florida's Families political committee.
SD 5 covers a broad swath of North Florida, including the whole of Baker, Bradford, Clay, Columbia, Dixie, Gilchrist, Lafayette, Levy, Suwannee and Union counties as well as a piece of western Marion County.
A Republican majority district voted for President Donald Trump in 2016 by a 3-to-1 margin.