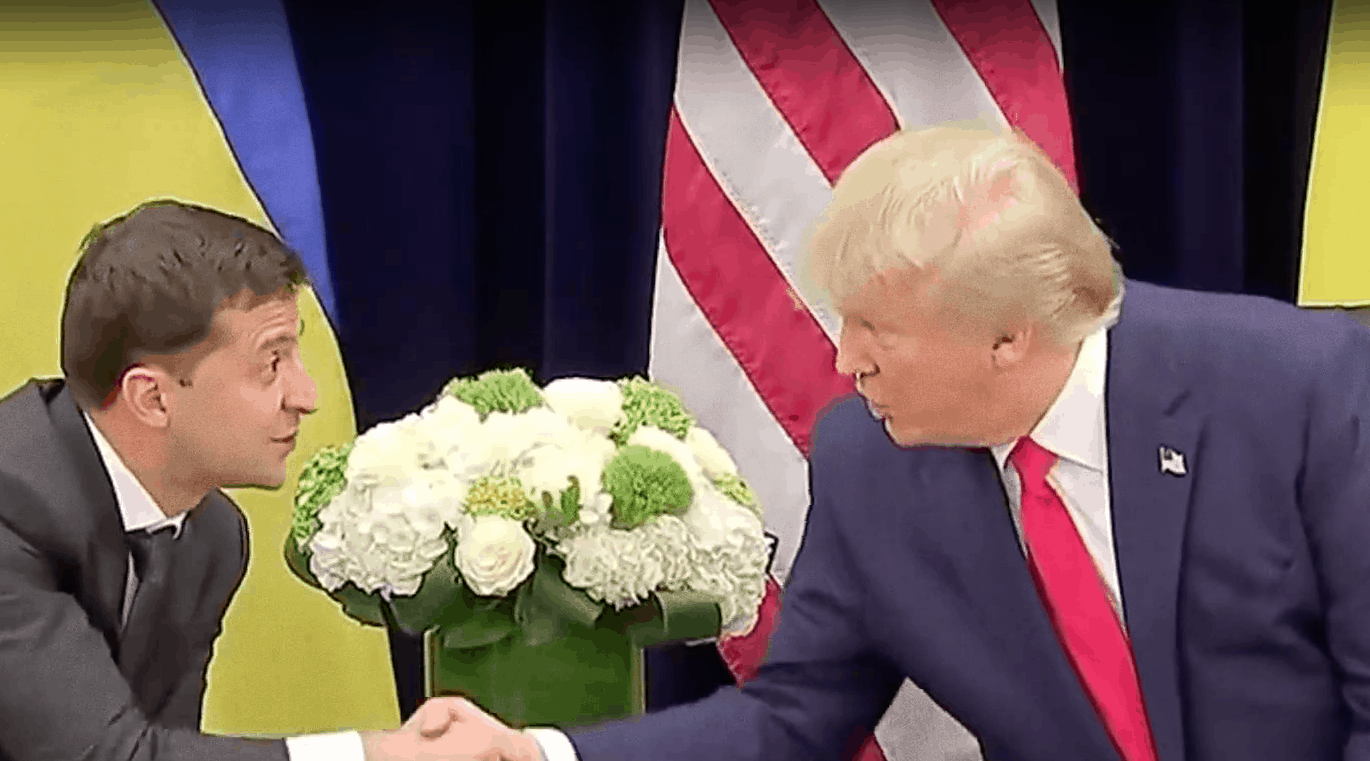 Biden responds accusing Trump of asking foreign powers to interfere in U.S. election
Following the line of reasoning President Donald Trump has laid out since the start of the Ukraine controversy, his reelection campaign announced Wednesday it is launching a second national television commercial accusing Democratic presidential front-runner Joe Biden of corruption in Ukraine.
The allegation that Biden, then as Vice President, pressured Ukrainian leaders to fire a prosecutor for sniffing around on his son Hunter Biden's business interests in Ukraine has been widely dismissed in reports both from Ukraine and the United States.
The new Trump campaign ad, "Facts," uses video of Joe Biden speaking before the Council on Foreign Relations in 2018 where he essentially brags about getting the prosecutor fired with a threat to withhold money to Ukraine.
Biden has acknowledged pressuring Ukrainian officials to fire Viktor Shokin, but he says it was because Shokin was refusing to aggressively investigate corruption in Ukraine, a pressure also brought from numerous other world leaders. To date, no one has brought evidence of wrongdoing by Hunter Biden.
Trump is facing a similar allegation, that he told Ukrainian President Volodymyr Zelensky he would withhold U.S. aid to Ukraine if he didn't investigate Biden. In Trump's case, the allegation is that the pressure was brought to get Ukraine to help with Trump's reelection. Trump and his campaign argue that they simply wanted Ukraine to address corruption.
The 30-second commercial from Donald J. Trump for President is being rolled out Wednesday in an existing national ad buy totaling $7 million that the campaign had previously announced. This ad will also be mixed into a $1 million buy covering local stations in New Hampshire, Iowa, Nevada, and South Carolina, key early primary states for the Democratic nomination.
It's the second commercial the Trump campaign has rolled out seeking to make the Ukraine scandal about Biden. The first commercial made many of the same points and used some of the same footage.
Combined with a separate $2 million buy made by the Republican National Committee with different ads, the total buy is $10 million.
"If the prosecutor's not fired, you're not getting the money," Biden says in a clip from that 2018 Council on Foreign Relations appearance that highlights the new commercial. "Well, son of a bitch. He got fired."
"Fact," a narrator declares. "Democrats want to impeach President Trump for discussing this investigation with Ukraine's President.
"Fact: Donald Trump won. But Democrats want to overturn the election," the narrator continues. "Don't let them."
Biden responded, at least in part, in a Wednesday afternoon speech in New Hampshire in which he called for Trump's impeachment.
The Associated Press reported that Biden declared that Trump is "shooting holes in the Constitution," by asking foreign powers to interfere in the 2020 election by pursuing dirt on the Bidens and then refusing to cooperate with a resulting House impeachment inquiry.