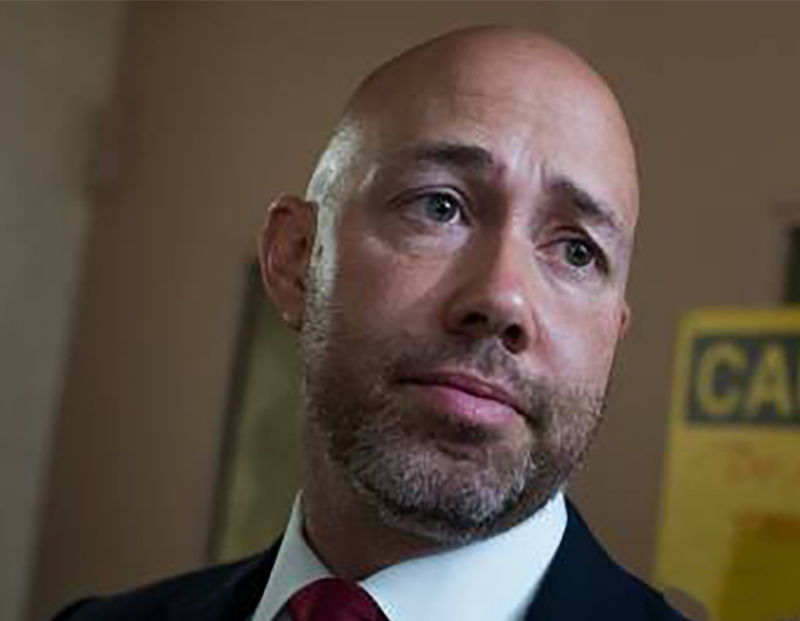 Mast received $2,433 from the businessman between March and June of 2018.
Republican U.S. Rep. Brian Mast is joining Gov. Ron DeSantis in returning campaign cash from businessman Igor Fruman, who is now facing federal charges for allegedly violating campaign finance laws.
Those charges have no connection to the donations to Mast and DeSantis. Fruman and Lev Parnas, associates of President Donald Trump's personal attorney, Rudy Giuliani, were charged Thursday in connection with a $325,000 donation in support of Trump's reelection.
Records from the Federal Election Commission show Mast received $2,433 from Fruman in donations between March and June of 2018. A Mast for Congress spokesperson now says that money will be returned.
"The money came from Protect the House, not directly from Fruman," the spokesperson said. Protect the House is an organization aimed at protecting GOP House incumbents.
"Brian has never met or talked to Fruman and didn't solicit the money," the spokesperson continued.
Those FEC records show Mast receiving money from an "Igor Furman," whose information otherwise matches Fruman except for the transposed letters in his last name.
Mast's decision to return the funds follows a similar move from DeSantis. But the money given to Mast is paltry in comparison. DeSantis' political committee received a $50,000 donation in 2018 from Fruman and Parnas via a corporation the duo had formed.
Following the announcement of charges, DeSantis said he would be returning the money.
That prompted calls from the Democratic Congressional Campaign Committee (DCCC), a group aimed at electing Democrats to the U.S. House, for Mast to do the same. They sent out an email blast highlighting the donations late Thursday.
Fruman and Parnas are alleged to have made straw donations to America First Action, a super-PAC supporting Trump's reelection.
The feds also allege the duo tried to lobby government officials to remove then-U.S. Ambassador to Ukraine Marie Yovanovitch. Trump eventually did so.
Reports allege Trump was upset at Yovanovitch's lack of cooperation with Giuliani's efforts to lobby Ukraine to investigate former Vice President Joe Biden and his son, Hunter.