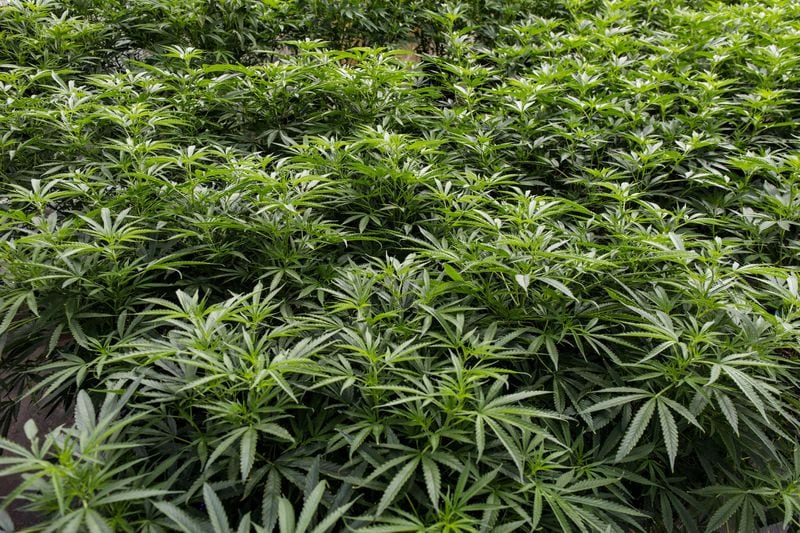 Many unknowns remain in these calculations.
A lot of unknowns remained unknown Friday as a state panel rounded the corner toward an economic analysis of a proposed constitutional amendment to legalize adult use of marijuana.
The Financial Impact Estimating Conference's analysis is expected to be finalized in two weeks, with a draft forthcoming next week.
The Sensible Florida initiative, one of two pot amendments that has a legitimate chance of making it to the 2020 ballot, still has a long way to go, however.
So far, it has just over 91,000 of the 766,200 signatures needed to clear that threshold. The group's goal is to regulate marijuana similarly to alcohol, with only those 21 and over being able to consume it.
Attorney General Ashley Moody has already come out against this one, saying that the "sheer length and ambiguous language" of the proposal was a dealbreaker.
The economic analysis seemed to be hampered by a lack of detail on the black market and buying patterns, with prohibition having inhibited government's understanding of an industry that evolved in the face of decades of operating outside governmental structures.
Indeed, marijuana is still illegal under federal law, what's called a "Schedule I" substance. That's even as many states — including Florida — allow marijuana as medicine or even — as in Colorado — already allow its recreational use by adults.
Roughly $120 million in sales tax (at a 6 percent rate) is expected out of a $2 billion market, said chief legislative economist Amy Baker, head of the Office of Economic and Demographic Research.
Local collections would add another revenue stream, as currently contemplated.
A caveat there: What Baker called the unavoidable "challenges of the first year of implementation," which include creating a retail market, and licensing and "growing" the market independently of the robust black market sector.
But much of the meeting included lingering and necessarily speculative questions, including costs to the criminal justice system, which would be "indeterminate."
The panel also discussed user demographics. The medical population, when factored out, left an "illegal user market" of 1.8 million people. Despite the growth of the medical sector, the calculations do not contemplate that expansion. It is expected that roughly a quarter of medical patients would move to the adult-use retail market.
The panel contemplated inevitable usage of legal products by those under the age of 21: "That issue is real," Baker said, "but it's hard to know what to do with that issue." All told, 870,000 people 21 and over could be expected to move from the black market to retail shops, a number reduced from previous calculations.
Quantities used per day are likely hard to forecast, in terms of "joints per day." "One joint contains .66 grams of marijuana," said Laurie Grasel, representing the Governor's Office, though estimates as to how much cannabis is in a joint "varies widely."
Comparisons of drinking "100 grams of beer to 100 grams of whiskey" elicited laughter from the panel.
The group also expects tourists to represent a new cash flow for adult-use legalized cannabis. However, there are variables there as well. Conventioneers and Disney tourists likely won't have the recourse to the black market that people visiting family might have.
"Our prototype person was a spring-breaker, bikers for Bike Week, anyone going to Key West … I'm not sure they look like the general population," Baker said, regarding the expected demographics of users.
Jose Diez-Arguelles, representing the Senate, argued that the incidence rate for tourists would be higher than the projected one percent: "You're missing the 'now it's legal' people," he said. "I just think it's going to be a higher number."
Two percent was the compromise. Tracking "new new users," as Baker said, was tougher.
"There appears to be some doubt as to whether they've never done it," she said, but determining that category was beyond what this panel could do. The average expected: "one joint a year" smoked, averaged out, by the five million plus in that category.
Sensible Florida likely has the less viable of the two plausible amendments that could make the 2020 ballot. Make It Legal Florida, which would legalize adult-use marijuana but would use extant medical marijuana treatment centers for distribution, has raised $1.5 million already, with Parallel (formerly Surterra) and Med Men the big backers.
Sensible Florida has raised just under $200,000, and has under $40,000 on hand.