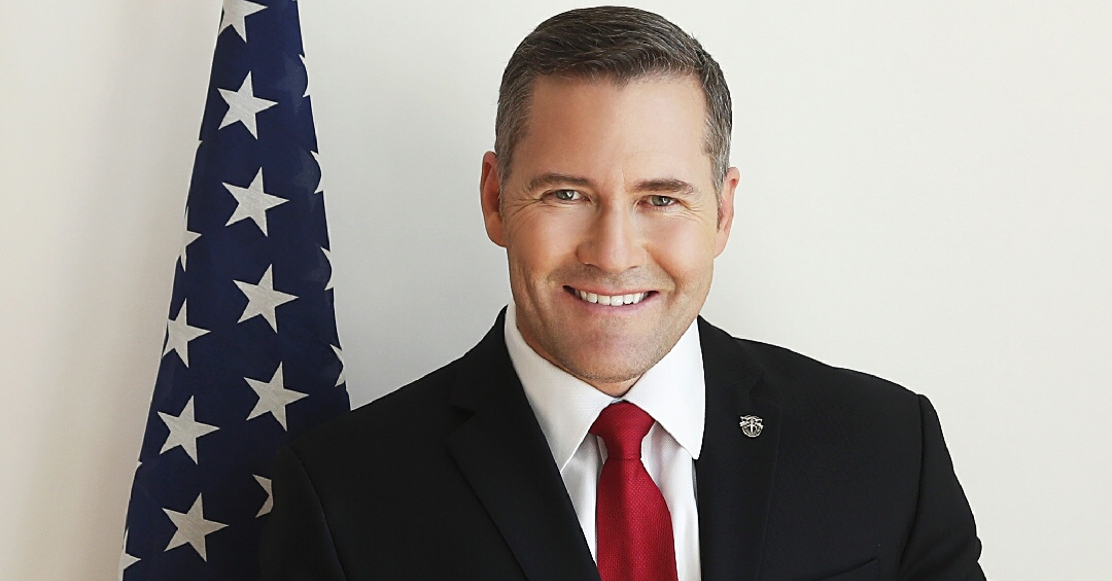 The congressman spoke in an interview with Florida Politics.
As Congress further divides along partisan lines while House Democrats pursue an impeachment inquiry into President Donald Trump and Republicans largely dismiss it as illegitimate, a few members are getting trapped somewhere in the middle of fighting.
A Republican representing Florida's 6th Congressional District stretching from just south of Jacksonville to just north of Orlando, U.S. Rep. Michael Waltz came into office committing to bipartisan efforts on issues ranging from environmental protection to veterans affairs to space exploration. A lieutenant colonel in the Army Reserves and a Green Beret veteran of the war on Afghanistan, Waltz serves on the House Armed Services and Space, Science and Technology committees.
He began an interview with Florida Politics by expressing frustration that partisan political warfare is making it difficult to focus on governing, particularly with the Democrats, in his view, too focused on impeachment.
Michael Waltz: It's kind of a two-fold message that's been burning on my mind. On the one hand I had a lot of constituents at a town hall meeting last weekend; and their level of frustration with non-stop investigations out of Congress is palpable, and it's real. They're asking, "What happened to prescription drug prices? What happened to health care, transportation and infrastructure, immigration reform?" All of those things we've got to get done. So that frustration has come across loud and clear.
That said, on some smaller, more targeted initiatives for Florida, in our area, we are moving the ball. We passed out of a committee, bipartisan, a STEM bill focusing on minority institutions. [Republican U.S. Rep.] Brian Mast and I worked on a bill in terms of clean water initiatives and harmful algae blooms. For me it was important to get the entire Indian River Lagoon included in that general task force's scope of work..
We are taking a hard look at "deep fake" technology and what's going on there where you can use artificial intelligence to completely alter videos. It's your likeness. It's your words. They had one in a hearing where they had me as a Green Beret yelling "Go Navy! Beat Army!" Which I would never do in a million years. But you can imagine what that [kind of fakery] could do to an election. I think [Democratic U.S. Rep.] Stephanie Murphy's and my bill on elections security is going to move forward.
So there are what I'd call base hits getting done but it's overall frustrating on those big reforms, where the question is are we going to investigate or legislate?
Florida Politics: What is your take on the Democrats impeachment inquiry?
Waltz: First and foremost I join a lot of voices in our frustration in not having a vote. I think that is fundamental to the process. There is historic precent with Nixon, with Clinton, and should be for this. For something this consequential, go on the record.
Number two, I've just talked with a colleague on the Intelligence Committee. It is anything but a free and fair and open process. And that's a disservice. I think [Chair Adam] Schiff opening the inaugural hearing with a lie… underscores that.
They've just cried wolf too many times, whether it was the Mueller probe, and Kavanaugh, now this. It's like, what are you guys getting done? It's frustrating.
Florida Politics: If there is any evidence that emerges that the President was trying to coerce Ukraine into helping him with his reelection campaign, is that something that might validate an investigation?
Waltz: Look, he released the entire transcript, which frankly, I had real misgivings about, and which I think takes the whistleblower stuff off the table. I applaud him for his transparency. I think it sets a bad precedent. I think many people are going to want more and more and more. And it will never be enough.
Yeah, of course, if there were some very clear evidence of some type of quid pro quo, that is incredibly disturbing. But from everything I've seen, I don't think that rises to treason or bribery or high crimes and misdemeanors. That should be a very high bar. An incredibly high bar.
And I also said it is disturbing and I don't agree with asking China to look into anything. China is our adversary. But having our own Justice Department to look into it. And for the President to ask another government if a sitting vice president shut down an investigation to favor his relatives, to favor his son, I think is appropriate.
Florida Politics: What are your thoughts on what's going on in Syria?
Waltz: First off, for people portraying the president's decision as completely irrational or shooting from the hip, I don't think that's fair. There is some upside to improving our relationship with a NATO ally that has deteriorated since Obama, and the Kurds have been at the heart of it.
That said, I think the downside of creating an environment where ISIS can resurge again, is where I have concern and where I disagree with the decision. We are essentially opening the jail doors to these detention camps that are holding tens of thousands of ISIS fighters. If the Kurds are more worried about defending themselves against the Turks, they're not going to be focused on ISIS. At the same time you have [ISIS leader Abū Bakr] al–Baghdadi who has called on his own remaining fighters to attack these camps. I think we're setting up to repeat the mistakes of history when Obama pulled out of Iraq too soon.
I think it's really unfortunately. As a Green Beret who has fought on the ground with our local allies all over the world, number one: that's the right way to be fighting these wars, with a very small footprint, backed by air power, by, with, or through our local allies. And number two: I think it sends a very bad signal around the rest of the world that America won't stand with you.
So for those reasons I am very concerned and troubled by the decision.
We're talking a few hundred American soldiers who were keeping a lid on ISIS resurging again. So if your goal is to bring a few hundred soldiers home, then we've got 50,000 in Japan, and 30,000 in Korea and 30,000 in Germany, and heck we even have a battalion in the Egyptian Sinai. So I think we can pull troops home from places that are a lot less dangerous than the heartland of ISIS.