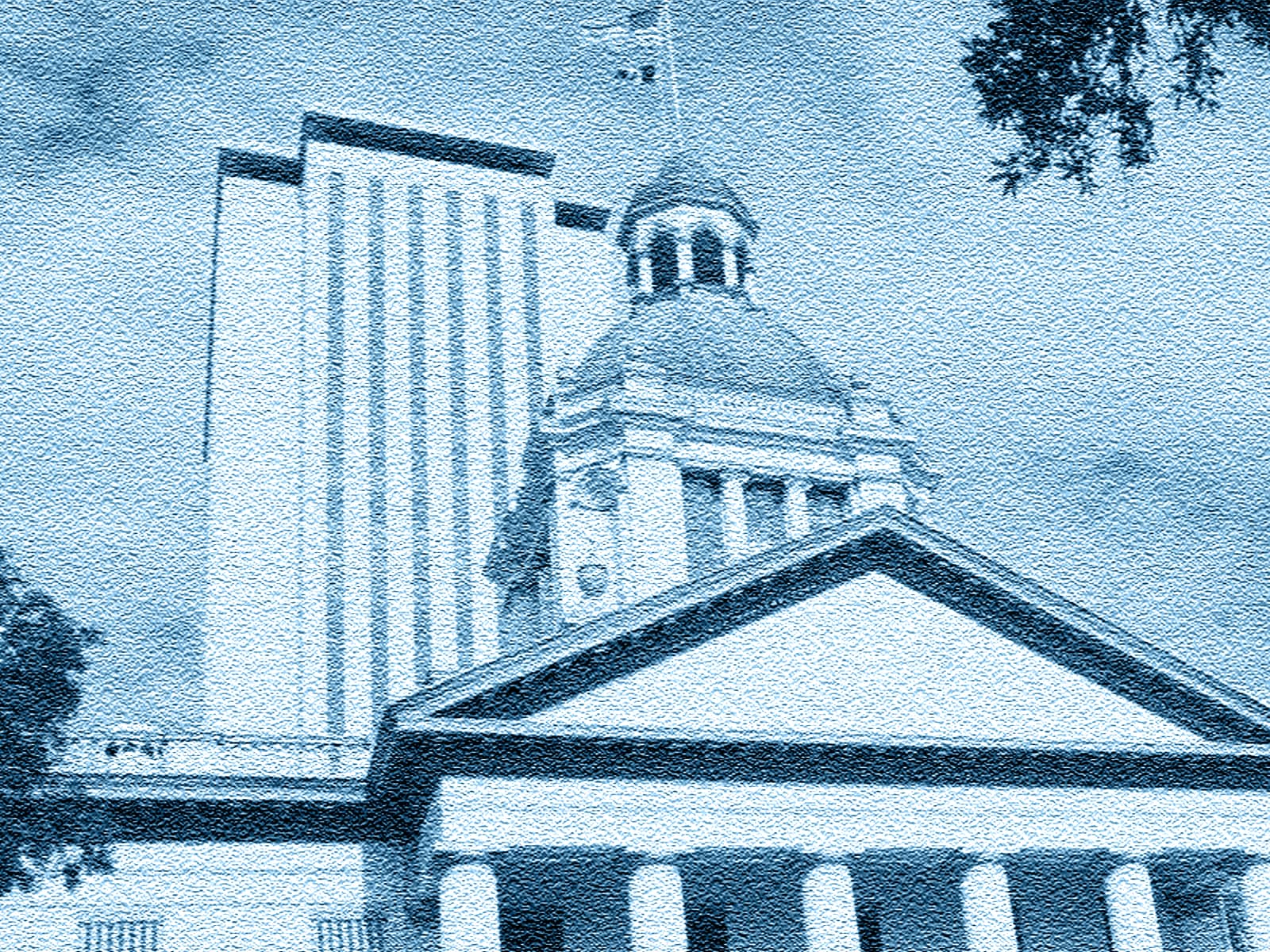 Ecuadorian architect/painter Virginia Larrea has been named Florida's Featured Artist for Hispanic Heritage Month.
On art and heritage
First Lady Casey DeSantis this week announced Virginia Larrea as Florida's Featured Artist for Hispanic Heritage Month, which continues through Oct. 15.
"I am proud to highlight this beautiful art and the successful and inspiring woman behind it," Mrs. DeSantis said. 
Larrea "is not only an award-winning painter whose work is collected around the world, but she is also a practicing architect and interior designer in Tampa. She works diligently to bring beauty into the lives of Floridians, and I could not be more excited for her to be able to showcase her incredible talent."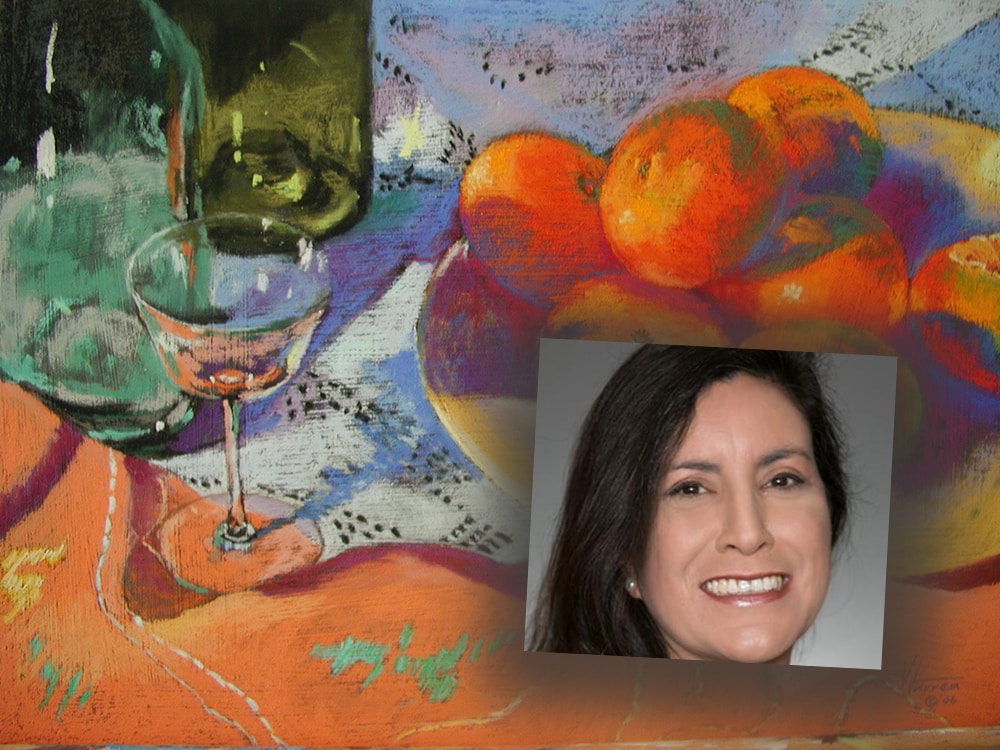 Larrea was born in Ecuador and grew up in Guayaquil. At the age of 10, her parents encouraged her to take art classes with local artists and teachers, and thus began her love for drawing and painting. She also credits her parents for her love of learning and travel.
Mostly a self-taught artist, her paintings have won several awards throughout the Southeast, including the New Mexico Watercolor Society. 
Her oil paintings explore composition and light while concentrating on still life, with meticulous attention to line, form, detail and color. With pastels, she focuses on capturing Florida's natural beauty, particularly springs and tropical settings.
She moved to Tampa in 1993, where she currently makes her home working as an architect and painter. Currently, she is preparing a new watercolor series based on the historical features of Ybor City in Tampa. 
Her work will be displayed in the Governor's Mansion for visitors to enjoy.
___
Coming up, the usual assortment of tidbits, leftovers and not-ready-for-prime-time moments by Peter Schorsch, Drew Wilson and the staff of Florida Politics.
But first, the "Takeaway 5" — the Top 5 stories from the week that was:
Take 5
Pump up the teacher pay — Gov. Ron DeSantis, Education Commissioner Richard Corcoran, and Senate Appropriations Chair Sen. Rob Bradley promoted significant changes to teacher compensation. SB 440 may revoke Florida law defining the program, which has been controversial with many teachers who note that it's easier to hit the bonuses in A or B schools. Instead, the Governor wants higher starting pay for new teachers. His new budget proposal calls for a $47,500 "minimum" starting wage, which would move Florida from 27th to second among the 50 states, behind only New Jersey.
Leaving on what jet plane? — After First Lady DeSantis flew on a jet controlled by Mori Hosseini, a political contributor to her husband, it raised ethics questions since she attended both a Republican fundraiser and a health care policy event. POLITICO Florida pointed out state ethics law generally frowns on gifts to public officials from lobbyists or businesses. But the law is "silent on how it applies to an unpaid and largely historically ceremonial role like First Lady." Mrs. DeSantis stressed "everything we do is 100 percent in accordance with the law," but the matter has erupted into calls this week into more clear guidelines on such activity.
Michael one year later — On the one year anniversary of Hurricane Michael making landfall in Florida, DeSantis asked the Legislature to dedicate $23 million in interest earned off the 2010 Deepwater Horizon oil spill settlement fund for recovery. He also awarded a $2.6 million grant from a new economic fund to build two new roads and underground utilities to help develop new housing. The announcement unrolled the day several Panhandle events recognized the impact of the storm. The state previously dispersed $1.1 million in a grant to local first responders, the first distribution from a $25 million fund approved this spring by lawmakers as part of hurricane relief.
Could cuts come to worker's comp? — Florida's insurance commissioner is considering whether to sign off on an average 5.4-percent reduction in workers' compensation insurance rates despite an ongoing debate about the effects of a state Supreme Court ruling that allowed higher attorney fees in workers' compensation legal battles. Increased legal costs are outweighed by other positive trends in the workers' compensation system, including a reduced number of on-the-job injuries and improving the technology that helps insurance companies better manage health-care costs, according to Jay Rosen, an actuary with the National Council on Compensation Insurance.
Loosening licensing — DeSantis announced his new occupational licensing reform agenda to increase professional opportunities for Floridians. The Governor also highlighted the Department of Business and Professional Regulation's progress toward "eliminating barriers to employment." Importantly, the bill will include a provision that prohibits DBPR and any board under DBPR's jurisdiction from disciplining a current licensee and preventing a prospective licensee based solely on defaulting or becoming delinquent on a federal or state-guaranteed student loan or scholarship obligation.
Find It Florida!
Enterprise Florida's commercial property search tool is back and better than ever.
DeSantis this week announced the relaunch and expansion of "Find It Florida!," which allows users to search properties using a multitude of criteria combinations and site overlays for infrastructure, education and broadband technology, among others.
Additionally, the tool includes up-to-date demographics and statistics for all 67 Florida counties as well as nearly 1,000 Florida cities, towns and communities.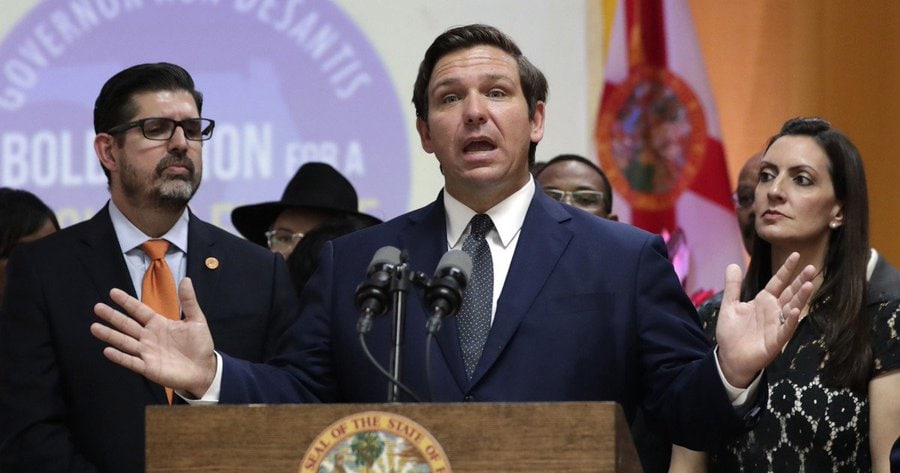 "We are always working to make Florida the best place to start and grow a business," DeSantis said. "This tool will continue to assist businesses and now investors find commercial properties and sites in Florida, as well as Opportunity Zones, to encourage long-term investment and job growth in communities across our state."
Enterprise Florida President and CEO Jamal Sowell is a fan of the Opportunity Zones inclusion, saying, the program "is a great economic development tool. We are ready to start marketing Opportunity Zones to potential businesses and investors to encourage additional investment and job opportunities for Floridians."
Ready, set, charge
Gov. DeSantis wants better public transit and cleaner air.
He announced those goals — including electric vehicle charging stations at all Florida Turnpike service plazas by the end of 2019 — a few months back. But this week the Governor's office announced a plan had been finalized.
The state's recently submitted Beneficiary Mitigation Plan outlines three project categories for reducing vehicle pollution: School, transit and shuttle buses; EV charging stations; and Diesel Emissions Reduction Act options.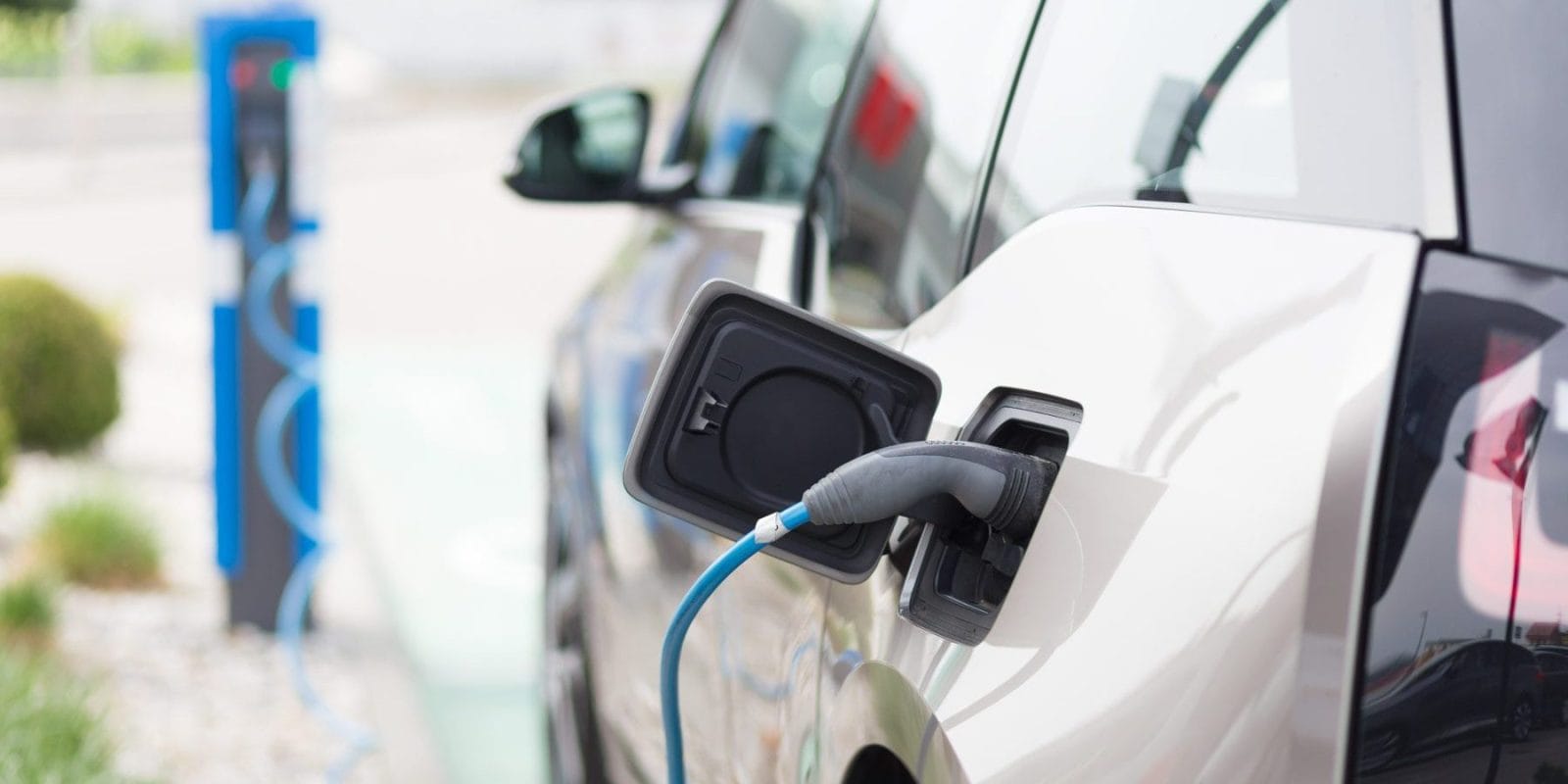 The Florida Department of Environmental Protection has published requests for each project category. The plans funds will come from the national Volkswagen Settlement, of which Florida was allotted over $166 million to improve air quality.
"My administration is committed to making smart investments to help improve our state's air quality long-term," DeSantis said. "This funding will allow us to focus on projects that will reduce harmful emissions, help modernize school and transit bus fleets, and provide access to charging stations in our state as electric vehicle usage continues to increase."
DEP Secretary Noah Valenstein added, "We look forward to working with local governments and other partners to expand Florida's electric vehicle infrastructure."
Hall of Famers announced
Agriculture Commissioner Nikki Fried and the Florida Agricultural Hall of Fame Foundation have picked the 2020 inductees for the Florida Agricultural Hall of Fame.
The 2020 honorees include Hugh Fred Dietrich III, a cattle rancher, agricultural educator and auctioneer; John L. Jackson, a longtime employee of the University of Florida's Institute of Food & Agricultural Sciences who founded two weather alert systems to warn growers of incoming freezes; and Robert "Robbie" Roberson, a founding member of the Florida Foliage Association who has owned and managed successful nursery operations for the ornamental plant industry for more than 40 years.

"Agriculture touches the lives of every Floridian and plays a monumental role in our economy and culture. The efforts of our Agriculture Hall of Fame inductees educate the public on the importance of agriculture, and inspire our future ranchers and farmers," Fried said in announcing the inductees.
"It's an honor to recognize the outstanding leadership and contributions of those hard at work improving Florida's second-largest industry. Their undeniable commitment exemplifies the excellence of Florida agriculture."
The induction ceremony will be held at the Florida State Fair's Agricultural Hall of Fame Banquet on Feb. 11, 2020.
Free trees
The Florida Forest Service will host a tree distribution Saturday in Bristol. The distribution is aimed at replacing the trees felled by Hurricane Michael last year.
"The loss of tree coverage due to Hurricane Michael resulted in significant damage to local economic and ecological resources in hundreds of communities across the Florida Panhandle," State Forester and Director of the Florida Forest Service Jim Karels said.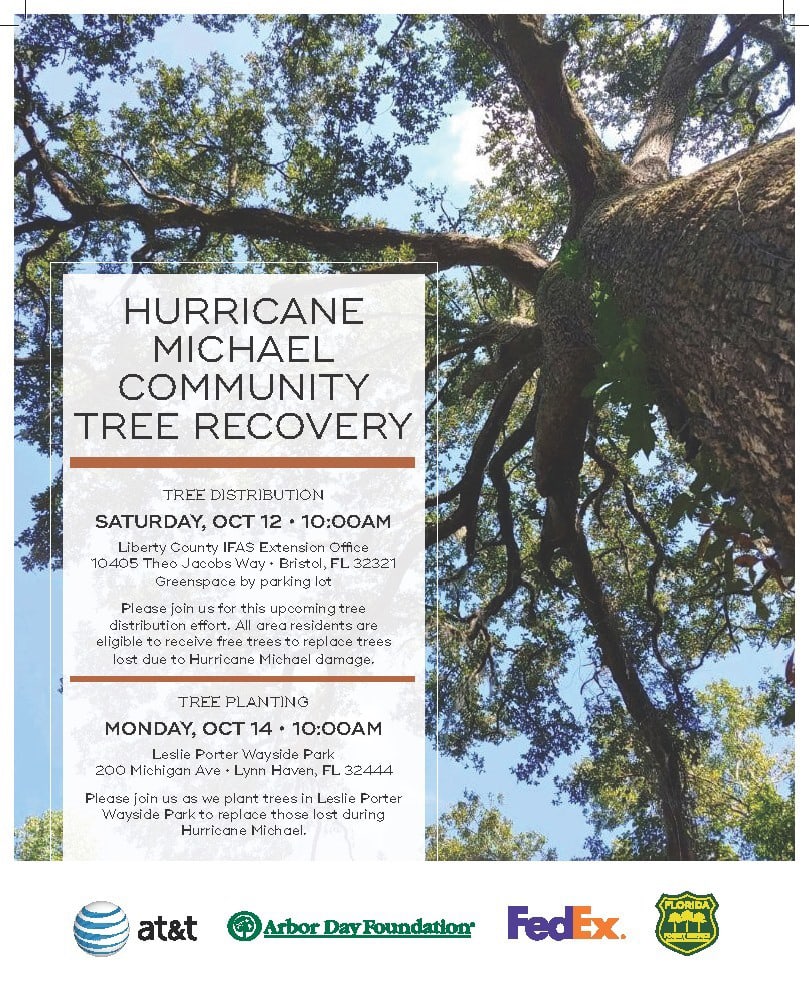 "Reforesting these communities will take time, and we are committed to helping ensure the long-term success of recovery efforts."
The event, sponsored by AT&T and FedEx, will be held at the Liberty County UF/IFAS Extension Office, 10405 Theo Jacobs Way, starting at 10 a.m. All area residents who turn out can take home some free, ready-to-plant trees.
Arborists, foresters, and environmental professionals will also be on-site to answer questions about tree planting and care.
"As we reflect on the anniversary of Hurricane Michael, we must not forget the work ahead of us in the Florida Panhandle," Agriculture Commissioner Fried said. "These Community Tree Recovery events are part of countless efforts to help reestablish communities and bring hope to Floridians as they rebuild their lives."
The Florida Forest Service and partners have distributed more than 11,000 trees this year. Additional tree distribution events are planned in other Florida counties impacted by Michael.
Instagram of the week
The week in appointments
Florida Cybersecurity Task Force — Senate President Bill Galvano appointed Byron Shinn of Bradenton. Shinn is partner-in-charge of the Bradenton office of the Carr, Riggs, and Ingram CPA firm. He is also Chairman of the University of South Florida-Sarasota Manatee Regional Campus, sits on the Boards of Trustees for the University of South Florida System, and was past chair of the Florida Board of Accountancy. The task force is charged with "reviewing and providing recommendations for the improvement of the state's cybersecurity infrastructure, governance, and operations. Shinn's term expires Jan. 1, 2021.
Southern States Energy Board — Galvano appointed Sen. Ben Albritton, a Wauchula Republican, as a Florida Member of the Southern States Energy Board. Galvano also appointed Sen. Debbie Mayfield, a Melbourne Republican, as an alternate. The Southern States Energy Board (SSEB) is a non-profit interstate compact organization created in 1960 to "enhance economic development and the quality of life in the South through innovations in energy and environmental policies, programs, and technologies."
Mental health spotlighted
This week was Mental Illness Awareness Week.
To mark the annual event, Agency for Health Care Administration Secretary Mary Mayhew put out a video detailing the state's efforts in supporting those suffering from mental illnesses.
"The reality is, in any given year, one in five adults will experience depression, anxiety and other serious mental illnesses. And one in six children will experience a mental health disorder each year," she continued. "These statistics underscore the importance of educating the public on the prevalence of mental health conditions and the resources available to successfully cope with instances of mental illness.
"As a mother, I know the heartbreak of desperately searching for services for your child. As secretary, I'm working to ensure that every adult and child in Florida has access to services and support to address their struggles with mental illness."
AHCA said it has been working to better coordinate efforts across state government, to identify gaps in access to behavioral health services and begin reducing the stigmas around discussing mental health issues as part of the "Hope for Healing Florida" initiative.
To watch the video, click on the image below:
Cleanup Day a success
The Florida Department of Environmental Protection hosted 88 cleanup events late last month and volunteers came out in force.
The events coincided with International Coastal Cleanup Day on Sept. 21 and National Public Lands Day on Sept. 28. In all, volunteers donated a total of 11,442 hours, which DEP values at $276,209.88.
"We're so grateful for volunteer support. Their hard work helps keep beaches clean for nesting shorebirds and sea turtles, fight noxious invasive plants and improve trails so people have a place to be active," Florida State Parks Director Eric Draper said.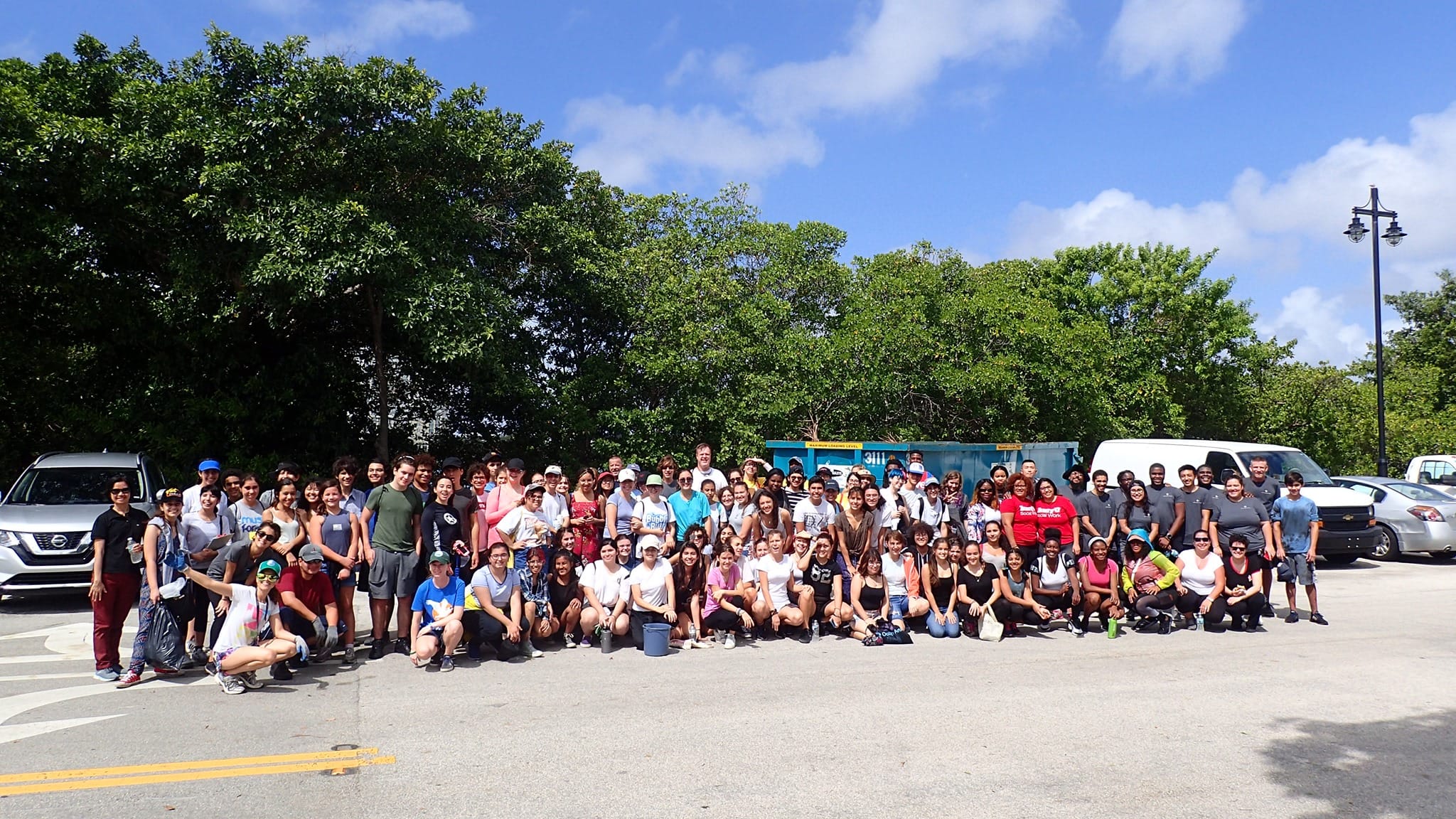 "The great turnout at this year's events show how much Floridians value their state parks and the natural and cultural resources they protect."
Started by the Ocean Conservancy more than 30 years ago, International Coastal Cleanup Day pulls together more than 100 countries to participate each year.
The National Environmental Education Foundation has coordinated National Public Lands Day for 25 years, encouraging outdoor enthusiasts to participate in festivities, provide assistance with trail maintenance and native plantings, collect litter from coastal areas, and give back to their favorite natural places.
Stay safe in cyberspace
October is National Cybersecurity Awareness Month, and the Florida Department of Law Enforcement is spreading the word.
FDLE will commemorate the month by educating businesses on cybersecurity topics and threats, such as email compromises, in the October issues of its BusinesSafe newsletter.

The topics are right at home in BusinesSafe — the initiative is already geared toward warning companies about potential threats and how to protect against them. Among the program's features are regularly scheduled emails addressing topics such as information technology, financial scams, ransomware, and safeguarding against terror threats.
But, FDLE said the average Joe might find the October issues useful as well. Much of the information applies to everyone who's plugged in, including tips on how to avoid falling victim to trending scam types and how to safeguard personal data online.
Those interested in getting the BusinesSafe newsletter delivered to their inbox can sign up online. FDLE also maintains a website to educate the public on cybersecurity, SecureFlorida.org.
Lionfish winners announced
The 2019 Lionfish Challenge has wrapped and the Florida Fish and Wildlife Conservation Commission has announced the winners.
Taking the top spot in the contest was Ken Ayers of Bay County, who caught a whopping 1,194 lionfish. In the commercial bracket, Joshua Livingston of Okaloosa County removed 3,193 pounds of lionfish from Florida waterways.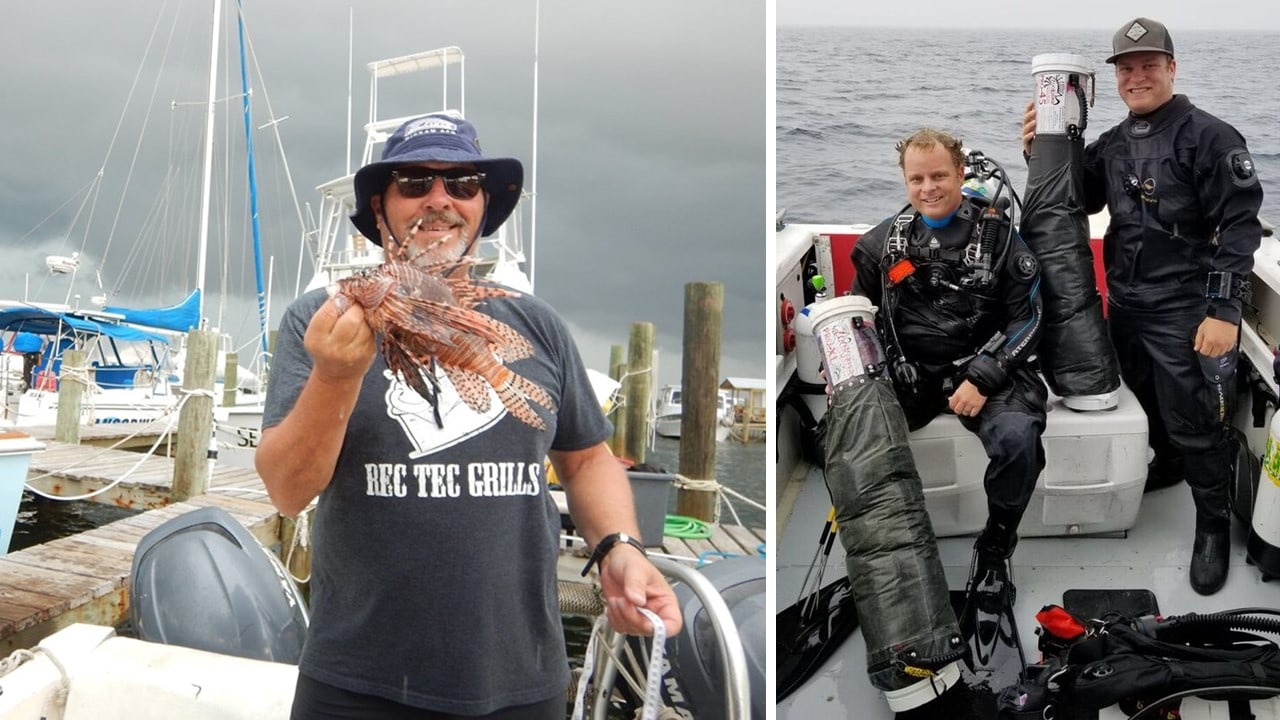 The contest also featured prizes for "reef rangers" who sent in the largest and smallest lionfishes of the season.
Ron Surrency of Duval County sent in the largest and Nikkie Cox of Franklin County sent in the smallest. Each half will receive the $2,000 top prize for their catch.
Lionfish are a venomous saltwater fish native to the Pacific but they've been abundant in Florida waters since the early 1990s. The invasive species has quickly multiplied over the past few decades to the detriment of Florida's native fishes.
In all, FWC said 23,451 lionfish were removed during the challenge.
Nominations needed
The Florida Commission on Human Relations is now accepting nominations for the 2020 Florida Civil Rights Hall of Fame.
"We are once again excited to be accepting nominations for next year's Civil Rights Hall of Fame. This program honors leaders and advocates who have tirelessly worked to protect the rights of various populations throughout Florida," FCHR Executive Director Michelle Wilson said.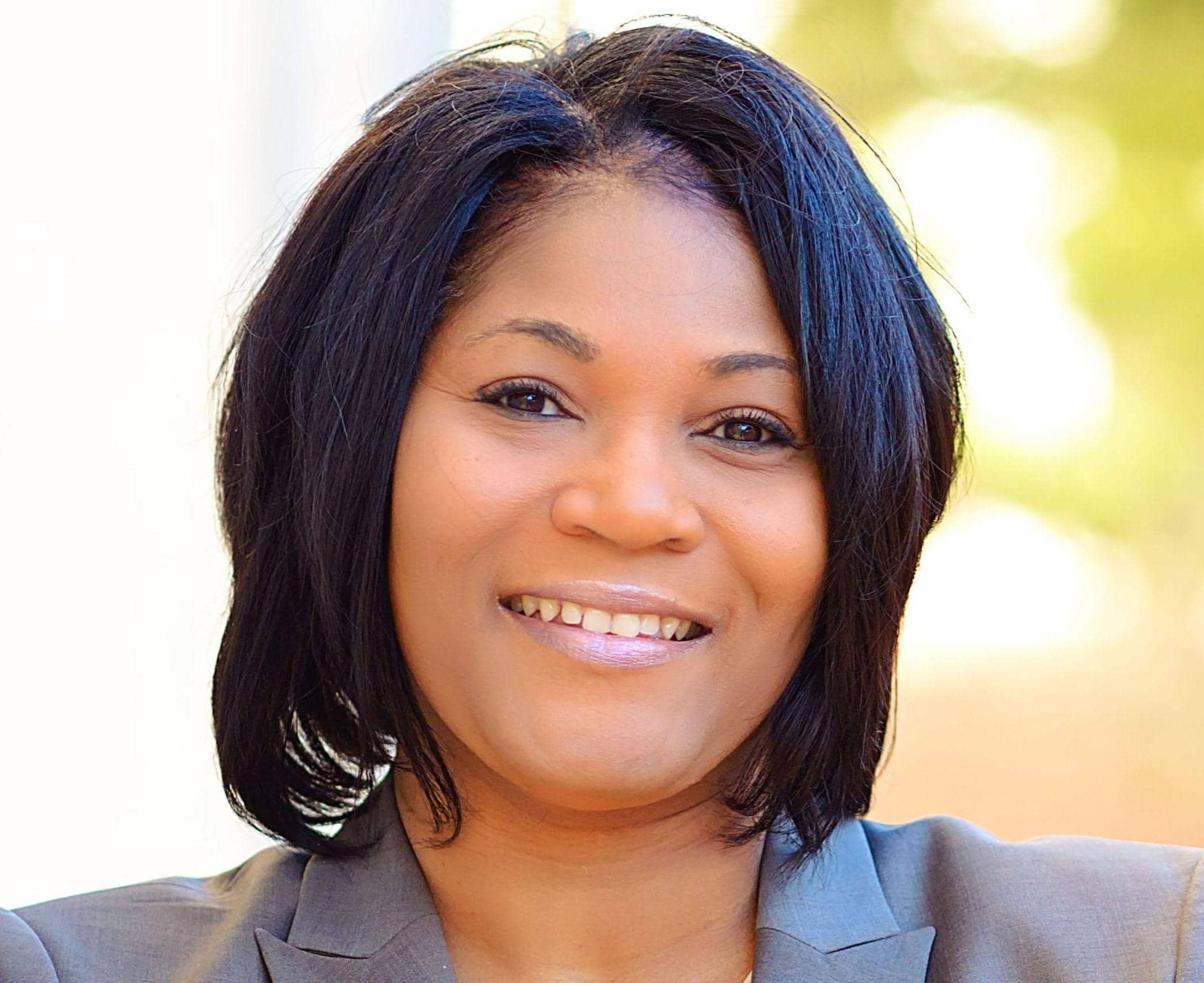 "We must continue our efforts to honor the civil rights pioneers who came before us and use their heroic stories as a way to educate and empower our next generation."
The nomination window is open through Nov. 11, after which a selection committee will winnow down the list to the "individuals who have made significant contributions and provided leadership toward Florida's progress and achievements in civil rights."
FCHR said those contributions can include community empowerment, legislative advocacy, grassroots organizing, coalition building, authored publications, organizational leadership, private and governmental entity diversity efforts and multicultural educational initiatives in any area of human and civil rights or related areas.
The full criteria are available on the commission's website.
Bear necessities
Seven years ago, FWC published its Florida Black Bear Management Plan, which details what bears need to ensure their long-term survival, as well as ways the commission could address bear management challenges.
Now, that plan is getting some updates.
FWC staff has proposed adding some new data, expanding the Bear Management Unit Profiles and adding a new section on population management techniques.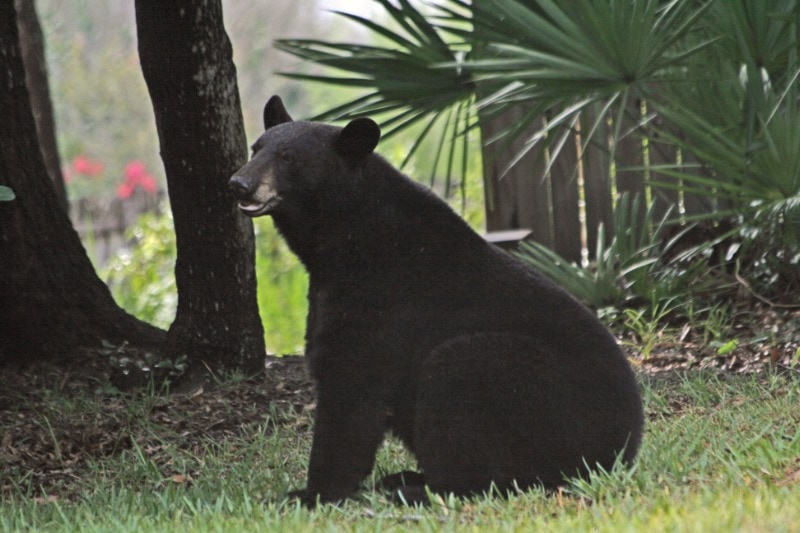 Before those sections are added to the compendium, the commission is looking for public input via an online survey. It will also hold a pair of webinars, each of which will feature a staff presentation on the updates followed by a Q&A session with FWC staff.
The survey is available at MyFWC.com/Bear. The first webinar will be held Oct. 24 from 6 p.m. to 8 p.m., the second will be held Oct. 29 in the same time slot. Participants can access the events through AdobeConnect or by calling 800-832-0736 and dialing 1781354.
A summary of public input will be delivered to FWC commissioners at their December meeting in Panama City Beach.
Religion and vaccinations 
Sen. Lauren Book, who filed a bill (SB 64) that would remove parents' ability to claim a religious exemption in order to refuse vaccination of their child, appears to be dead before it could get off the ground.
That's according to Book herself, who commented about the measure at a meeting of the Broward legislative delegation on Tuesday.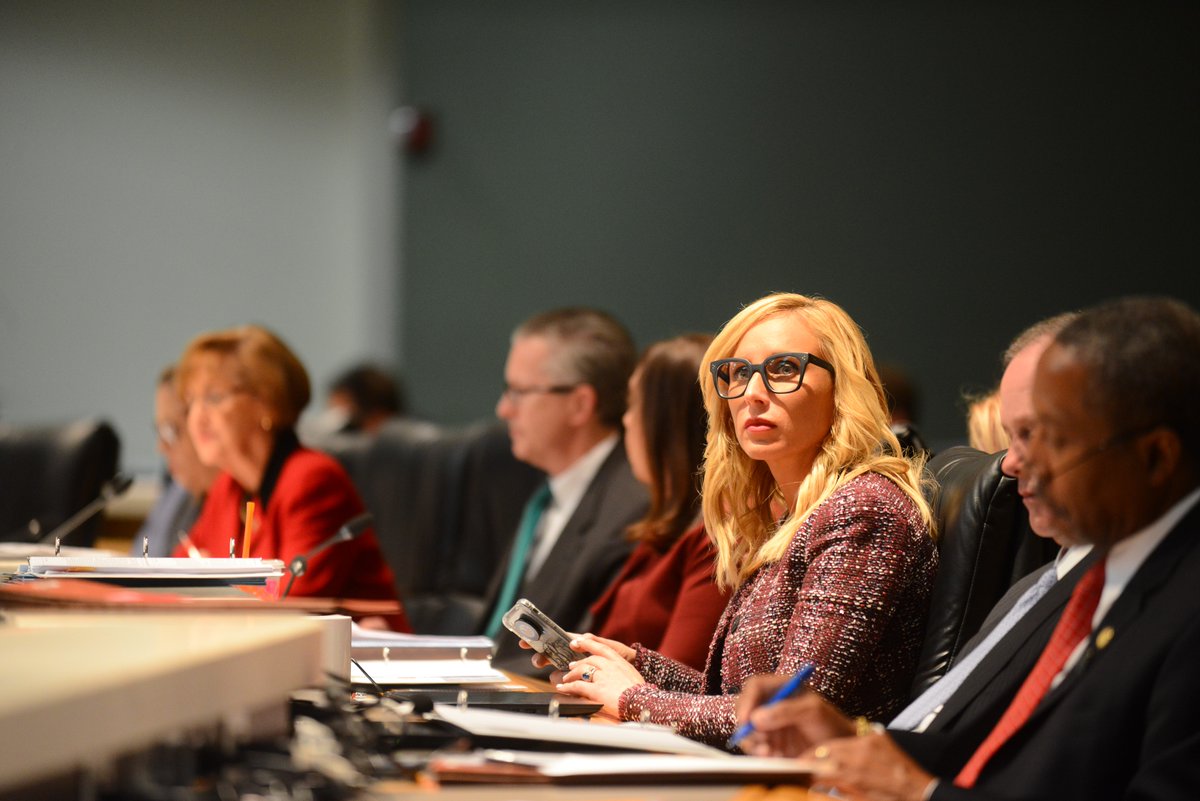 "It is my understanding, from the Chair of the Health Policy Committee, that this bill will not be heard this Legislative Session," Book said, referring to Republican Committee Chair Gayle Harrell.
Book, a Plantation Democrat, called the bill "a conversation starter" and says she wants to continue to have "further discussion about community immunity and some of the different issues surrounding community immunity and vaccination rates."
Book's bill would apply to children aiming to enter a public or private school. Those children are required to be vaccinated to help stop the spread of contagious diseases.
But there are some exceptions. The current statute states that "a child shall be exempted from the requirement of a health examination upon written request of the parent of the child stating objections to the examination on religious grounds."
Book's legislation would have struck that exception from the bill. The proposal led to a heated discussion at Tuesday's delegation meeting, as several members of the public voiced their opposition to being forced to have their school-aged children vaccinated.
A request for comment from Harrell's office regarding the status of the bill was not returned. But according to Book, that religious exemption will stand.
Mayfield gets parks primer
The Florida State Parks Foundation and the Florida Park Service invited Sen. Mayfield out for a tour of Sebastian Inlet State Park this week.
Mayfield chairs the Senate Agriculture, Environment and General Government subcommittee, and the park's foundation and the park service used the visit to tell the senator about new developments at the park and to discuss issues affecting all of Florida's parks and trails.
It is a beautiful morning at Sebastian Inlet State Park! #FLStateParks #LoveFL @VISITFLORIDA pic.twitter.com/ltDVUeoP7l

— Debbie Mayfield (@debbie_mayfield) October 10, 2019
The visit comes ahead of the 2020 Legislative Session, in which the Florida Park Service is hoping to pull down more state funding, including $50 million for capital outlay projects, $4 million for ADA facilities and $1.2 million for vehicles.
"Last year, our state attracted 28 million visitors from around the world, had an economic impact to the state of $2.4 billion and supported more than 33,500 jobs," Florida State Parks Foundation CEO Julia Gill Woodward said.
Parks may have an advocate in Mayfield. During her visit, she said, "Our state parks are an incredibly important resource for our residents. They are essential for our marine industries, for recreation, and for the vast marine life that they support."
Lawmakers eye mental health reforms
Sen. Tom Wright and Rep. Elizabeth Fetterhoff filed bills aimed at improving how mental health issues are handled in the criminal justice system.
HB 293 and SB 464 would allow individuals who have been jailed on misdemeanor offenses to be screened for mental health disorders, intellectual disabilities, or autism. If found to have one of those conditions, they could be evaluated and provided services in a community setting.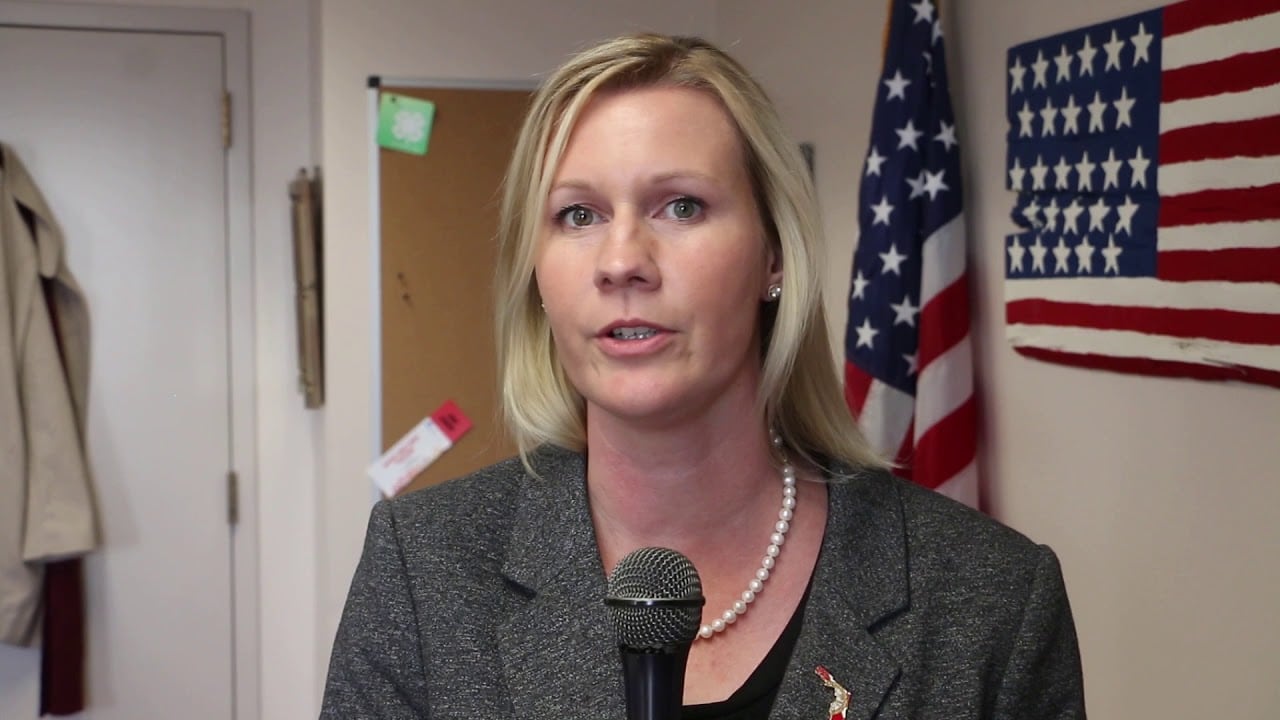 The bill also encourages communities to apply for Criminal Justice, Mental Health, and Substance Abuse Reinvestment Grants. The grants would help cover mental health treatment and fund crisis intervention training for law enforcement officers.
"We have a mental health crisis here in Florida and we are looking at ways to address the issue by providing access to care and treatment," Fetterhoff said.
"Our corrections system was set up to deal with criminals in our community, but today our system is dealing with an overwhelming number of individuals that desperately need mental health treatment and services that our jails were never meant to handle."
Wright added, "Expanding access to mental health resources is of growing significance in this day and age. Initiatives such as this will prove to be a step in the right direction, starting at the community level."
Cruz refiles water bill
Sen. Janet Cruz is refiling legislation aimed at informing Floridians who get their water from private wells about potential contaminants to their supply. 
The bill (SB 492) comes amid reports that military bases in Florida have been identified as sites with high levels of Per- and polyfluoroalkyl substances (PFAS) known as "forever chemicals" that have been linked to higher rates of kidney and testicular cancer, higher cholesterol, suppressed immune systems and weakened antibody responses to vaccines in children.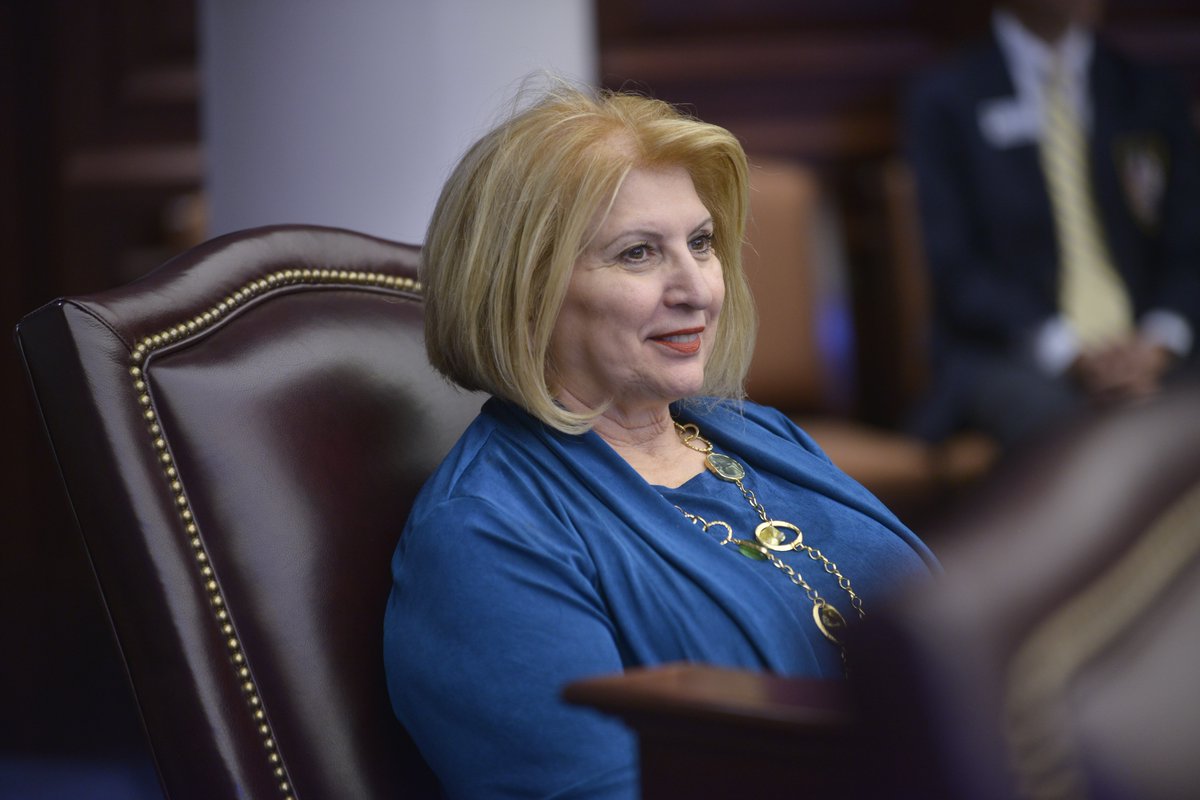 Cruz's bill would require the Florida Department of Health to inform residents with private wells, in writing through the mail, whether they are within one-mile of groundwater contamination. Currently, 20 percent of Floridians receive their water from nonpublic water systems or private wells.
"Our citizens should be able to rely on their government to ensure they have access to the safe, clean drinking water they deserve," Cruz said. "It is common sense that the Department of Health should be required to inform all nearby residents quickly and efficiently of a potential issue to ensure their private water supply has not been exposed to dangerous chemicals. This legislation will put public safety first in order to protect the health and well-being of all Floridians."
Cruz filed legislation in the 2019 Legislative Session after learning state officials delayed informing Ocala residents of PFAS contamination for four months in 2018. The bill was not given a hearing.
Eviction protections
A pair of bills from Democratic lawmakers aim to protect those threatened with eviction either during or immediately after a state of emergency.
Sen. Jason Pizzo and Rep. Michael Grieco are behind the measures.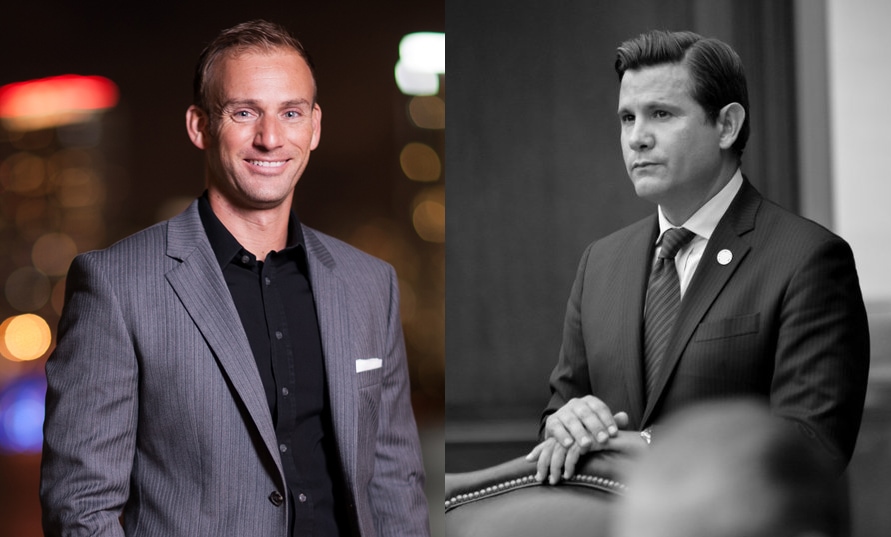 The legislation would go into effect during hurricanes or other emergencies, allowing renters to remain sheltered during the storm.
"A writ, process, warrant, order, or judgment relating to a residential eviction … may not be served or executed during a state of emergency declared by the President of the United States or the Governor or governing body of a political subdivision of the state," the measures read.
"This prohibition remains in effect for 15 days after the expiration or termination of the state of emergency, or if the state of emergency is extended by the applicable authority, for 15 days after the expiration or termination of the extension."
A state of emergency would also include "any statutory time periods relating to the eviction of a residential tenant" during the emergency period and up to 15 days after it expires.
Such a law would have come into play this year, as Hurricane Dorian's shifting path prompted a state of emergency for the entire state.
The pair of 2020 bills would take effect on July 1, 2020, if successfully passed.
Mental health day
Rep. Susan Valdes wants students to be able to take a break from school — a literal "mental health day" — under legislation she filed this week.
The Tampa Democrat's bill (HB 315) would allow students to take one day off per semester to preserve their sanity. The day would count as an excused absence.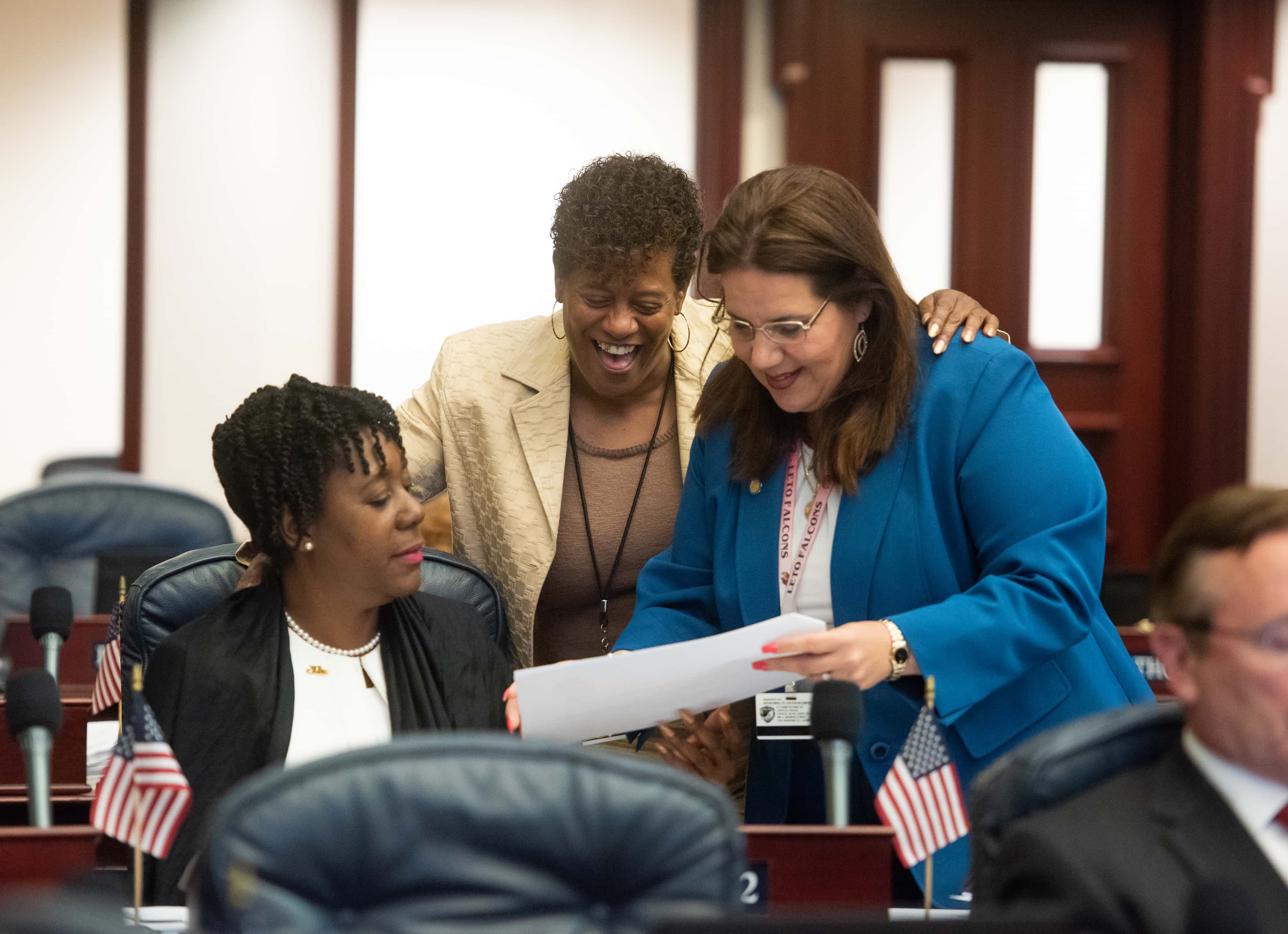 Valdes is not the first to consider mental health as a part of student well-being. In Oregon, students can now take up to five days off for mental health purposes. And a Utah law redefines excused absences to include mental ailments.
The measures are a response to a growing emphasis on student mental health as kids now must grapple with new burdens, such as school shootings and the resulting active shooter drills.
Valdes' bill does not yet have a companion in the Senate.
Back to … College?
As a movement grows to reexamine the Electoral College, one lawmaker wants to make clear it serves Florida just fine.
State Rep. Bob Rommel, a Naples Republican, this week filed a nonbinding resolution (HR 323) supporting the presidential selection system.
When citizens vote for the office of President, they actually vote for the slate of electors that will participate in the Electoral College. Most states, including Florida, bind electors to vote for whoever wins the most votes in the state in the general election.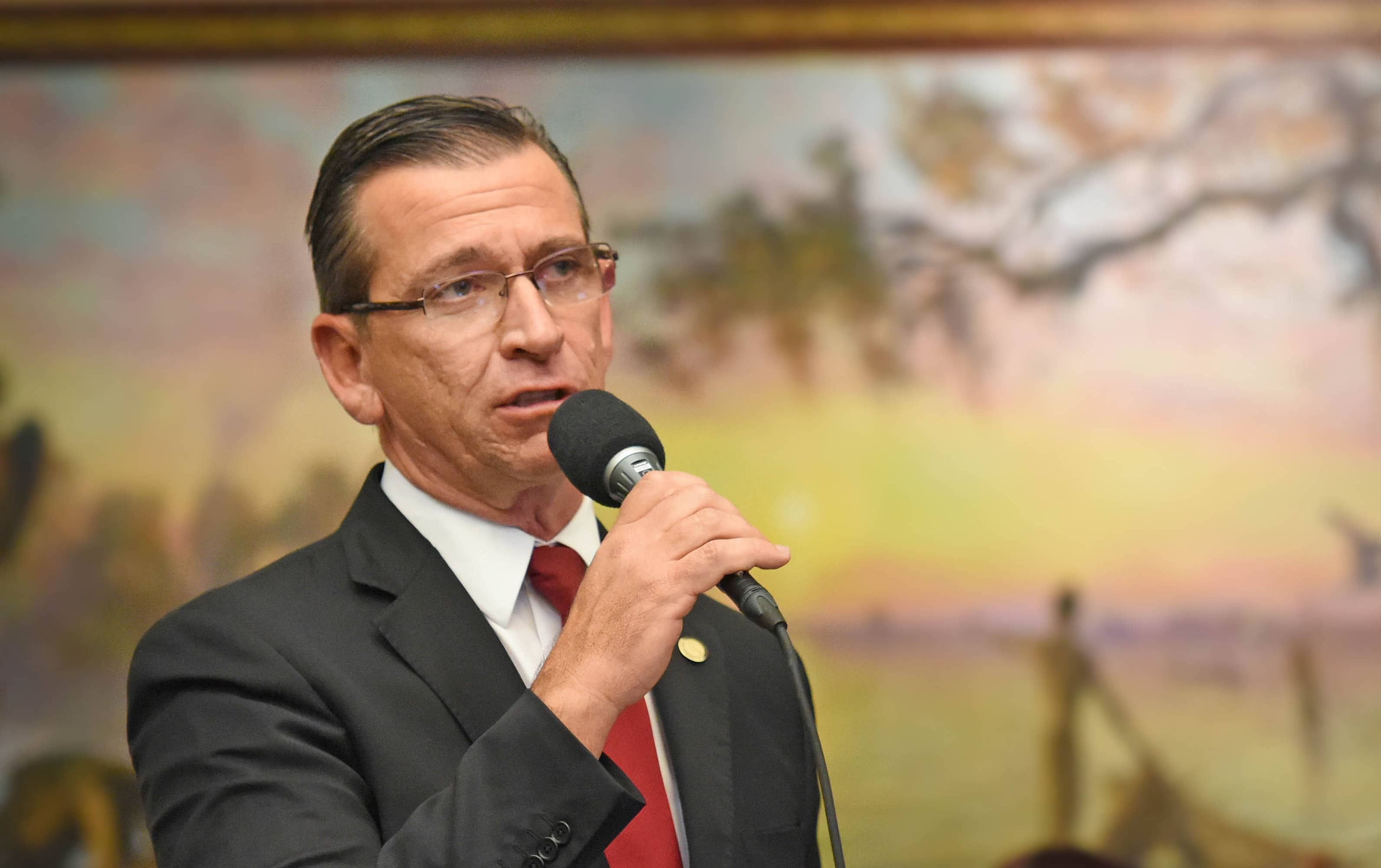 But the system has come under increased scrutiny. That's because twice in the last 20 years, a victor for President emerged with an Electoral College victory while losing the popular vote: Republicans George W. Bush in 2000 and Donald Trump in 2016.
Rommel hopes passing the resolution sends a message around America that the Constitution should govern the election of Presidents: "Florida is the third-largest state and it's growing every day. I want people coming here to know we believe in the Constitution."
'Strong Communities' awards
Over a dozen public power utilities — including the city of Tallahassee — this week were recognized by the Florida Municipal Electric Association (FMEA) with "Building Strong Communities" awards for "their efforts to offer their local communities with extra services and programs."
The awards were presented at the annual FMEA conference and trade show in Kissimmee. The Association represents the interests of 33 public power communities across the state, providing electricity to more than 3 million of Florida's residential and business consumers.
This year's recipients are: Beaches Energy Services, City of Bartow, City of Bushnell, City of Leesburg, City of Newberry, City of Tallahassee, City of Winter Park, Gainesville Regional Utilities, Keys Energy Services, Kissimmee Utility Authority, Lakeland Electric, Ocala Electric Utility, Orlando Utilities Commission, and the Utilities Commission of New Smyrna. 
Winners were selected for "community improvement programs that included community education, crime prevention, charitable donations, programs that protect the environment and other special services, such as lighting ball fields and playgrounds, parade participation and hosting bloodmobiles." 
"Everything public power utilities do is driven by their community and our members work hard every day to ensure they are not only providing the most affordable, reliable power possible, but also giving back to the communities they serve," said Amy Zubaly, FMEA Executive Director.
Snow crab season
Starting Monday, Floridians can start trapping snow crabs. But there's been a couple of changes to the rules since last season.
The Florida Fish and Wildlife Conservation Commission now requires recreational harvesters 16 and older who fish with traps are to complete an online stone crab trap registration and place their registration number on their traps before using them.
Upon completion, each person will receive a unique trap registration number that must be included on each trap along with the owner's full name and address. This information must be legible and must be permanently attached to each trap.
Other than that, the rules are the same. Through May 15, 2020, harvesters can keep their catch so long as it's not an egg-bearing and its claws are at least 2.75 inches long, elbow to tip.
FWC has produced a video that includes detailed instructions on how to measure claws. More information on stone crab season is available on the commission's website.
To watch the video, click on the image below:
Capitol Directions