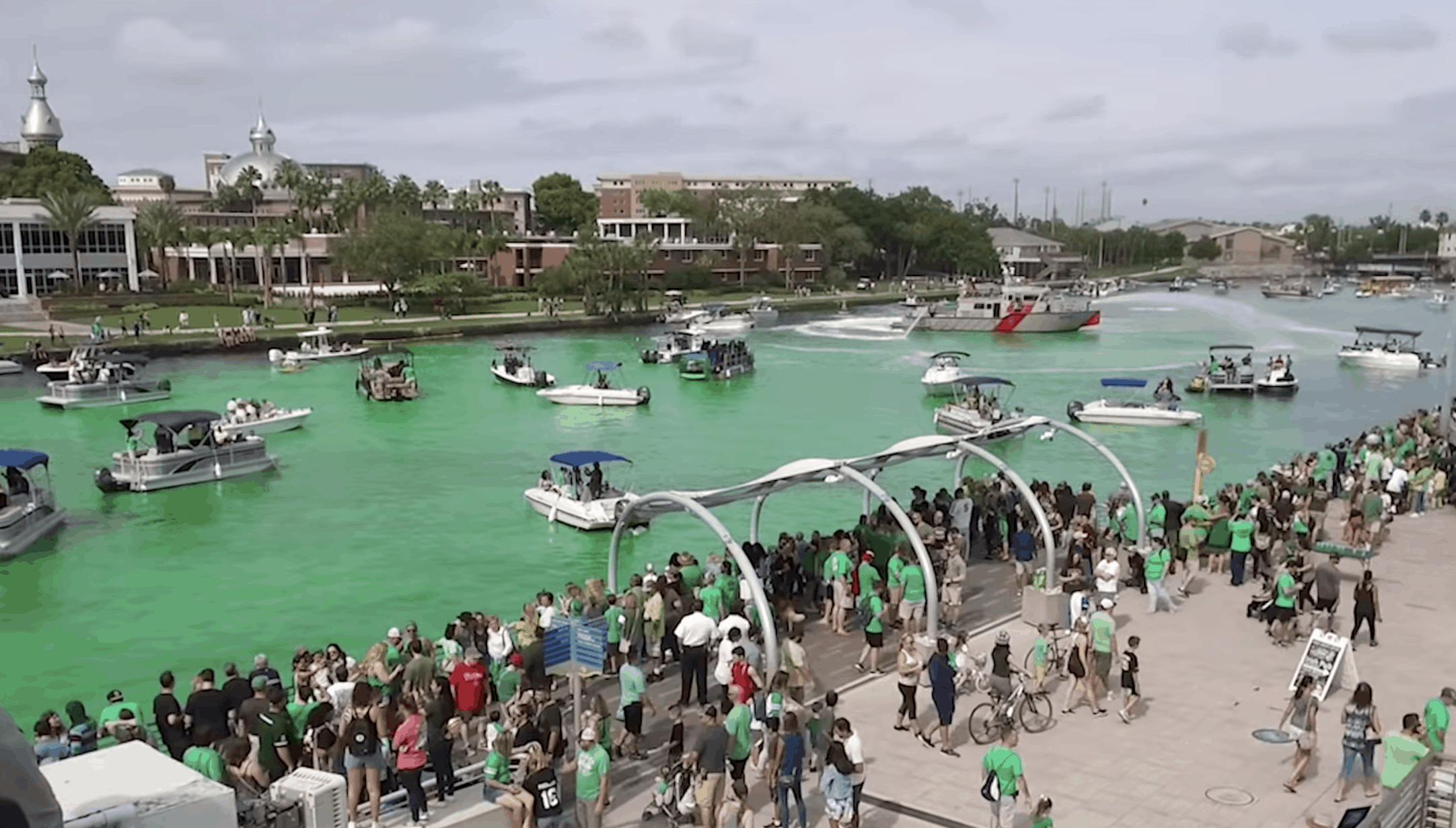 The video highlights some of Buckhorn's biggest wins.
The city of Tampa's digital media production team earned two awards for its "Tampa's Eight Great Years" video highlighting former Mayor Bob Buckhorn's tenure and accomplishments as he was leaving office earlier this year.
The video won Gold status in the "Social Video Not-for-Profit for Social" category and a silver in "Branded Entertainment Not-for-Profit Video."
The honor came from the W3 awards judged by the Academy of Interactive and Visual Arts. The W3 awards are open governments, non-profits and small and large companies and international agencies.
Tampa Marketing and Communications Director Ashley Bauman led the team who produced the video. Bauman transitioned from Buckhorn's administration and is still heading communications and marketing for Mayor Jane Castor's new administration.
When she joined Buckhorn's team, Bauman brought with her a millennial edge that included fresh videos and social media savvy, often producing high-quality, social media-friendly clips highlighting the best parts of Tampa and its leaders.
"Ashley is one of the best I have ever worked with. Fiercely loyal and immensely talented, she increased Tampa's media presence tenfold," Buckhorn previously said of his time working with Bauman.
The award-winning video featured a recap of Buckhorn's time in office with features on the growth of Tampa's downtown, park openings for the improved Curtis Hixon Downtown Waterfront Park and Julian. B. Lane Riverfront Park, the Tampa Riverwalk expansion and a series of festivals and large scale events.
The rankings the city received for the video are designed to honor "the best of the web."
Judges include executives from organizations such as AgencyNet, AvatarLabs, Big Spaceship, Block Media, Conde Nast, Disney, The Ellen Degeneres Show, Fry Hammond Barr, Microsoft, MTV Networks, Polo Ralph Lauren, Sotheby's Institute of Art, Wired, Yahoo among others.
The Tampa video was one of 19 to receive a gold ranking in the social media category. The gold ranking is the group's second highest honor, with the first being Best in Show.