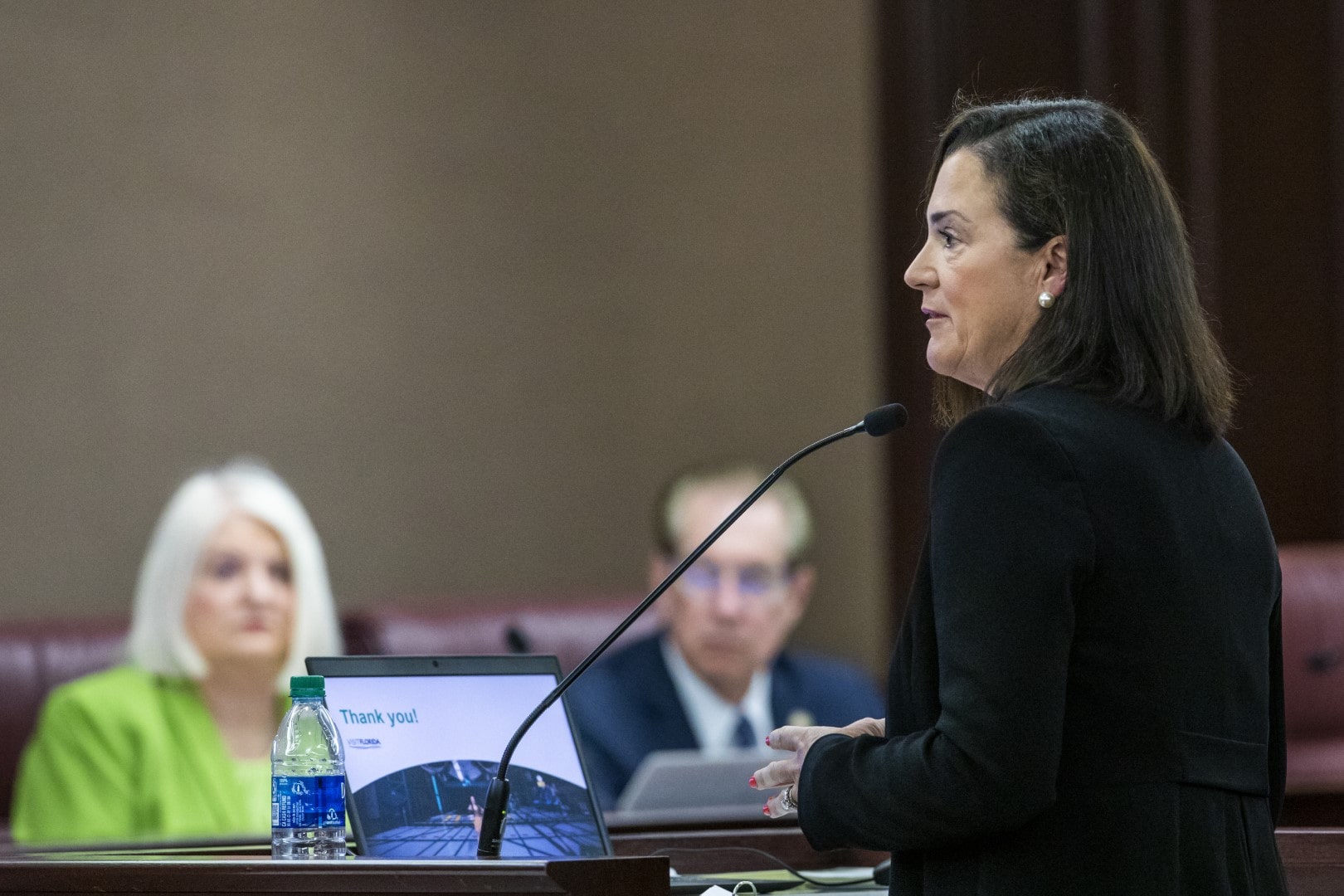 Everything that isn't mission critical has been cut, Dana Young says.
Call it a homecoming.
Former state Sen. Dana Young, now heading VISIT FLORIDA, made the case for the tourist marketing agency Tuesday to a Senate panel.
The five-member Commerce and Tourism Committee heard from Young, whose agency again will battle for its existence in 2020.
VISIT FLORIDA has been under threat in the Legislature in recent years. Last year, lawmakers on either side of the issue compromised to let the agency go on another year, but they slashed the public-private agency's yearly funding from $76 million to just $50 million.
The $50 million was the compromise number floated by the Senate, below the threshold sought by the executive branch.
Last month, Gov. Ron DeSantis urged lawmakers to "make a decision" about the agency. Young attempted to make that decision a bit easier.
Armed with a PowerPoint presentation that said that her agency was "delivering value for Floridians," Young described the "important work" the program has done for taxpayers.
Young extolled the "umbrella" effect of the program, before pivoting to a more grassroots pitch, saying that "small businesses and lesser-known organizations" derived the most benefit from the agency, especially with international visitors.
Adventure tourism, for example, is up 27 percent year-over-year after "no growth the previous two years." International tourism is driving gains here and elsewhere, including from Canada, with traffic recovering after recent declines.
Young also cited an economic analysis from legislative chief economist Amy Baker that noted that tourism is "overperforming" in sales tax revenue, offsetting other areas in the Florida economy that may be softening, especially regarding sales tax collections.
"A 2-percent reduction in tourism revenue would (remove) $64 million from sales tax revenues," Young cited Baker as saying.
Young continued to stress return on investment, saying this was one of the "most productive and important economic development programs in recent memory."
To that end, Young showed a co-branded ad with Expedia, that showed a diverse array of options.
"VISIT FLORIDA is there to show we are open for business," Young said, useful counterprogramming to negative stories about hurricanes and Red Tide.
The Senate is not the sticking point.
In the 2019 Legislative Session, an eight-year reauthorization was contemplated. However, the compromise with the House was a one-year extension.
"We need certainty," Young pleaded.
Democratic Sen. Linda Stewart, when informed the budget was cut last year, said "we can't have that."
If only it were that easy.
Sen. Joe Gruters, the Republican who chairs the committee, prodded Young to discuss the impact of the budget cuts.
"We had to very quickly redo our budget," Young said. "We really got down in the weeds, line by line."
Staff has been cut from 146 down to 85 since the beginning of the year.
"I was forced to lay off 44 people directly," Young said, noting that travel and "professional development" opportunities were cut.
Even uniforms were in play. At the Welcome Centers, employees were given eight uniforms. That's no longer the case.
"Everything that wasn't mission critical was eliminated," Young said, with marketing budgets moved from broadcast television to targeted digital.