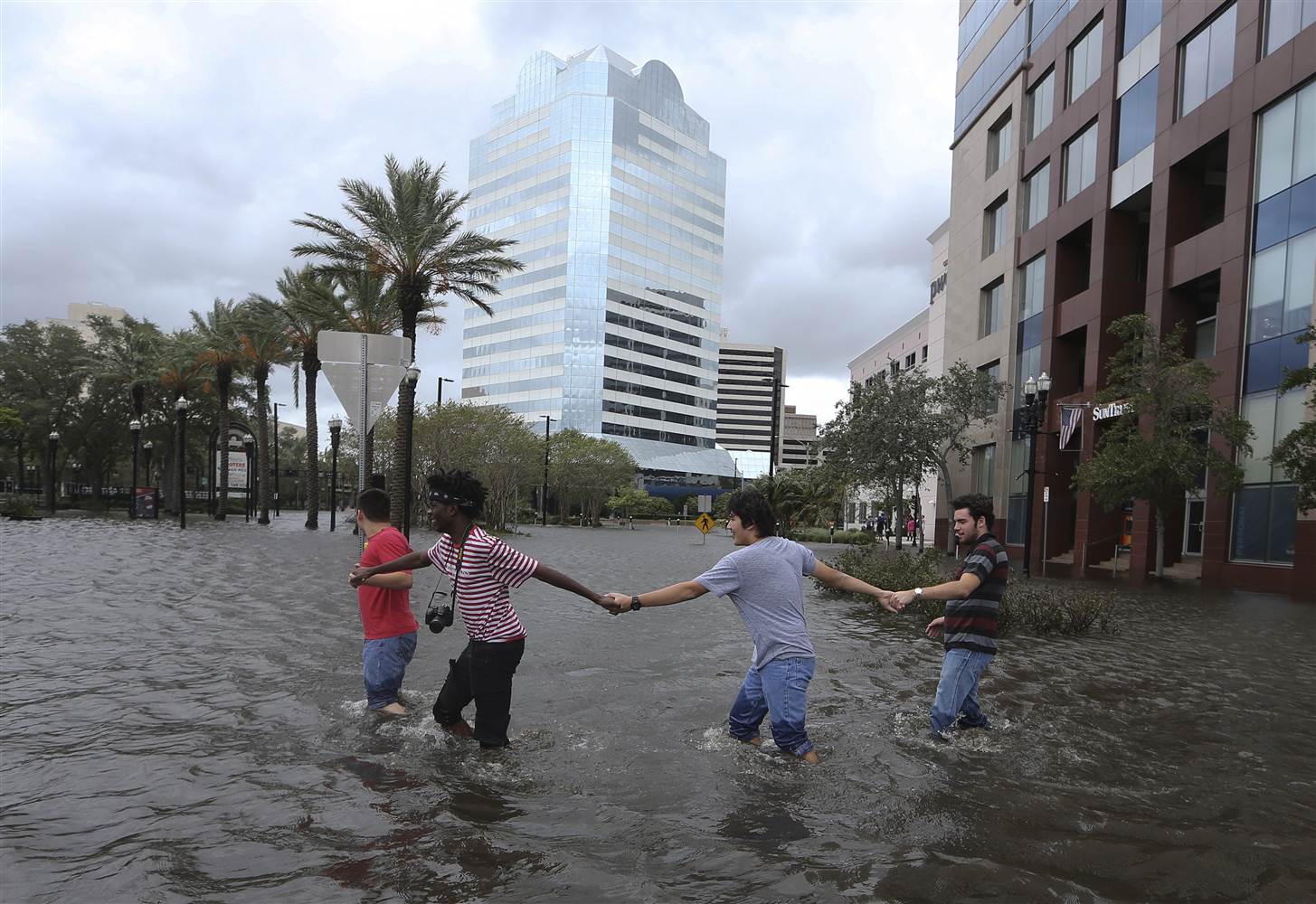 State officials say localities must respond differently to sea level rise.
Just because the words "climate change" weren't uttered often in Tallahassee the past decade doesn't mean no one thought about it.
The Senate Infrastructure and Security Committee held a meeting Monday dedicated to the long-term impacts of climate change. There, lawmakers and state bureaucrats discussed the impact of changing climate and ways Florida can better adapt.
Dr. Gary Mitchum, a professor at the University of South Florida's College of Marine Science, discussed the increased frequency of sunny day flooding. Chief Resilience Officer Julia Nesheiwat discussed communication with county and municipal governments on local response to sea level rise. Dr. Jennifer Jurado discussed how South Florida counties banded together to better manage coastal threats. And officials from the Department of Transportation discussed ways to elevate new highways and retrofit old ones to better account for increased water threats.
Sen. Tom Lee, a Thonotosassa Republican and chair of the Committee, said he was pleased Florida hasn't ignored environmental threats.
"I'm elated you have been thinking a good long while," he said. "One might have have thought you weren't on account of the way things work in Tallahassee."
Lee, a former Senate president, said the shift in the GOP is in part a reflection of a younger generation of conservatives, including Gov. Ron DeSantis and incoming House Speaker Chris Sprowls, who "aren't so much in denial about some of these issues."
Lee said he set up the panel discussion to "honor" the thoughts of the young conservatives and to acknowledge the state needs to consider the changing environment as it plans for the future.
"We're putting tens of billions of dollars a year into infrastructure in this state and these are 50-, 100-year assets," Lee said. "We ought to be doing what we can to make sure that we're building them at an elevation or planning in an environment that is relevant to what this world might look like as time passes."
Sen. Linda Stewart, an Orlando Democrat, expressed relief that "we're not climate deniers anymore."
Both statements seemed a reference to infamous reports former Gov. Rick Scott had banned the words "climate change" from government reports.
Just a decade ago, it had become conservative doctrine global warming and climate change was a hoax. President Donald Trump still hasn't backed away from the term.
But DeSantis, while also a Republican and strong Trump supporter, came into office in January focused on environmental issues. He appointed Nesheiwat, Florida's first Chief Resilience Officer, who reintroduced the words "climate change" to state officials' vocabulary immediately.
The result now? Officials stressed that Florida can't completely grip the global issues of rising seas and warming atmospheres. But it can better track and respond to change.
Mitchum stressed a need for monitoring at the hyper-local level. National climatologists average impacts of changing climate over larger regions, lumping impacts to Miami in with those affecting north Georgia. But Florida is home to 22 of the 25 cities in America most exposed to the specific danger of sea level rise, and must pay heed appropriately. He said the threats affecting St. Petersburg are different than the ones facing St. Petersburg Beach.
Experts stressed science is always evolving on what should be measured as well. A decade ago, public works departments were focused on daily rainfall from major storm events. Now, as hurricanes and storms become increasingly intense, there's greater interest in hourly measurements. Those high intensity events are what can overwhelm sewage systems and stormwater basins.
But the threats of sea level rise present different challenges to different communities.
"It's important to recognize there is not a blanket, cookie cutter set of solutions," Nesheiwat said. Some communtieis need to invest in water pumps, others in seawalls.
But wise investment through municipal grants and careful coordination of resources, Nesheiwat said, should save the state money in the long run, rather than responding to environmental disasters after the fact.
___
The News Service of Florida contributed to this post.