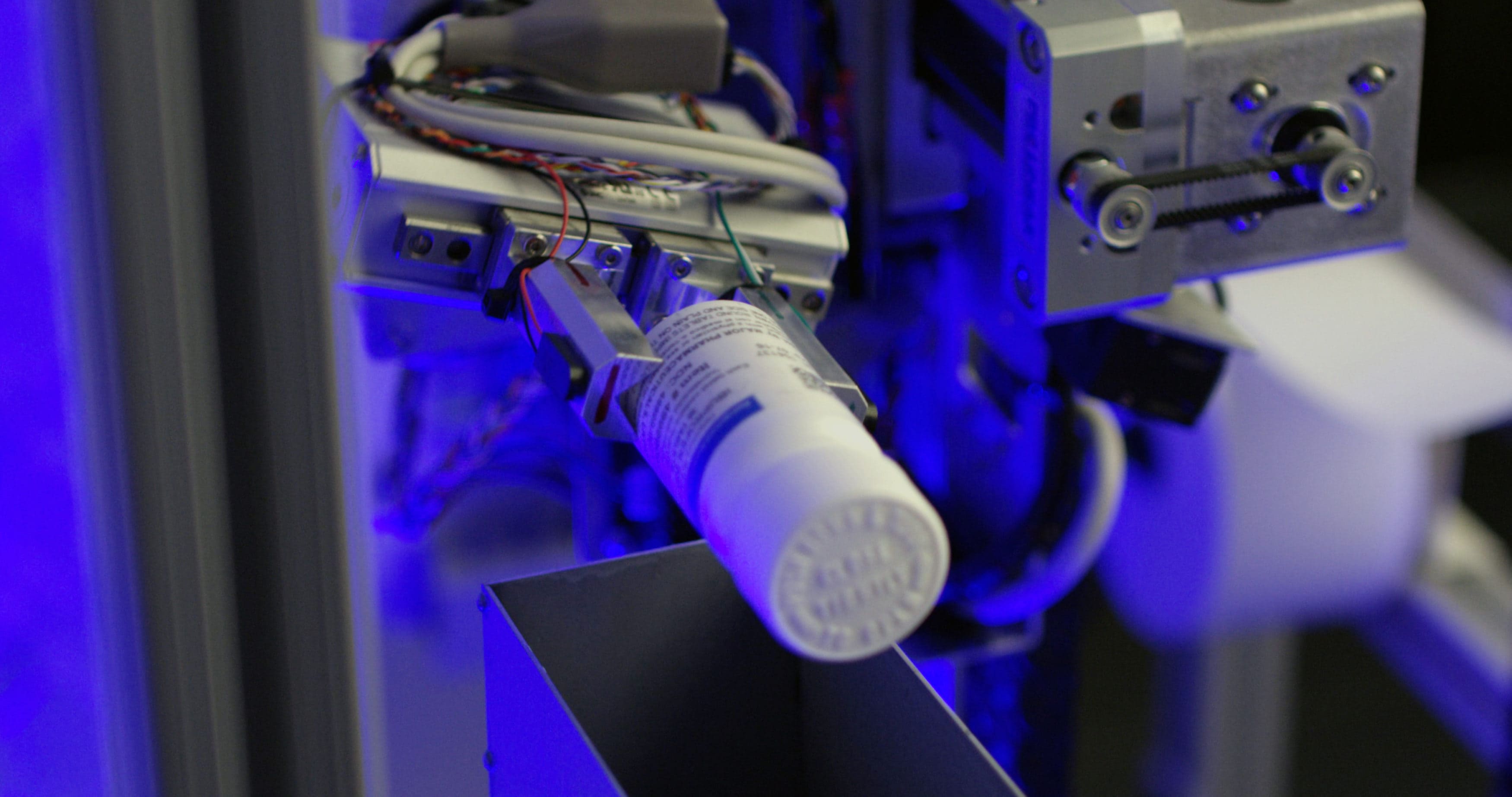 The station is able to dispense hundreds of common medications through a secure, automated vault.
The next time a patient gets strep throat or a sinus infection, they may be able to get on the road to recovery without seeing a doctor — in person, that is.
That's the goal for Tampa General Hospital's new telemedicine station, launched in partnership with health technology company OnMed.
The OnMed Station, currently available for hospital staff, allows users to have real-time consultations with a doctor or advanced practice provider by way of life-size high definition video and audio.
In addition to allowing users to get a quick diagnosis, the station can take away the need for a pharmacy trip — the station is able to dispense hundreds of common medications through a secure, automated vault.
The station can also take measurements on height, weight, BMI, blood pressure, respiration and blood oxygen. And if it needs more information for a diagnosis, it can dole out referrals and self-service lab kits.
"At Tampa General Hospital, we are on a journey to becoming the safest and most innovative academic health system in America," said John Couris, President and CEO of TGH.
"The health and wellness of our team members are just as important to us as the patients we care for everyday at our hospital. By utilizing the OnMed Station within our employee base, we can ensure that our staff is prioritizing their wellness with access to instant care, if needed."
While TGH serves as home for the first OnMed Station, the company envisions bringing its patented system to colleges, airports, hotels, large employers and other locations.
"We believe telehealth is the future, but in order to see long-term success, it has to go beyond a phone call with a doctor," said Austin White, President and CEO of OnMed. "This is why we created OnMed — to combine the clinical expertise and diagnostic capabilities of an in-person visit with the convenience and efficiency of a remote visit. Tampa General Hospital has always been a champion for innovation in health care, and we see this as the next step in a combined effort to expand the reach of care."
Adam Smith, Senior Vice President of Ambulatory Services for Tampa General Hospital, has similar aspirations for the new tech.
"Following the initial placement, Tampa General Hospital is developing a strategy to deploy multiple stations throughout the community. For example, we are looking to partner with OnMed to place this innovative health technology station in various public consumer facing areas, such as local schools and airports," he said.
"Right now, we are committed to prioritizing the wellness of our own Team Members by providing them access to instant care, when they need it. We believe the OnMed Station will prove valuable for our teams."