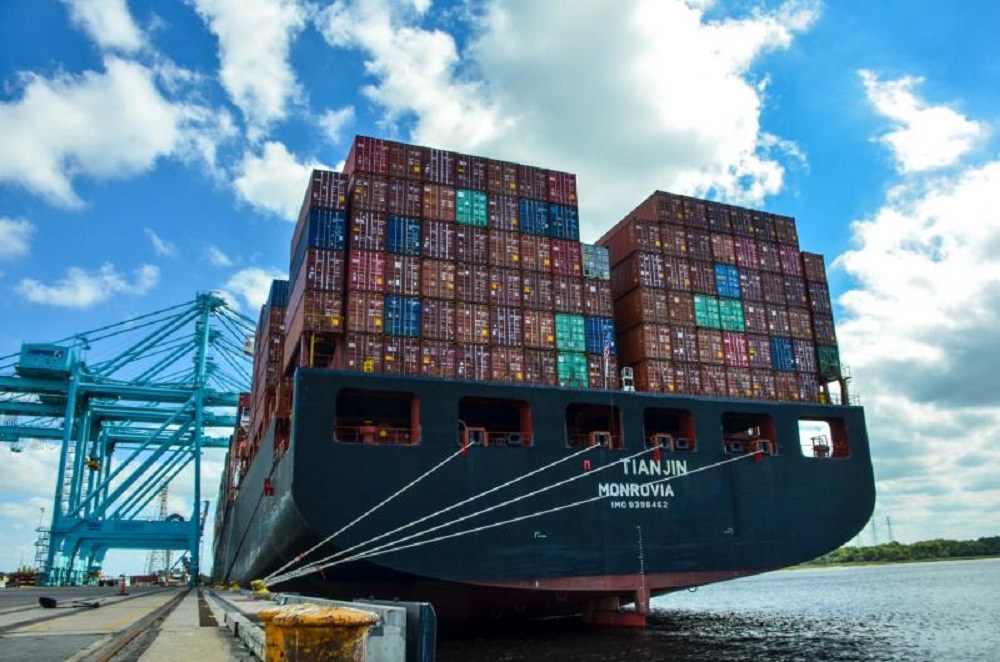 Florida's seaports are equipped to handle what nature throws at them
Florida's seaports are among the best prepared for sea level rise and natural disasters, according to a new study released by the Florida Ports Council.
The study says Florida's 15 seaports are already equipped to handle 2.5 feet of tidal fluctuations, which is "within the range of anticipated sea level increases in 2050."
The report also asserts that the state's ports "are already making significant efforts to minimize the extent and duration of impacts from natural disasters."
The Seaports Resiliency Report, released Tuesday, also provides recommendations for all ports across the state to be prepared for future environmental changes and disruptive events.
"Our state's seaports have a tremendous economic impact on the state of Florida, and we must ensure our port infrastructure is resilient in the face of these disruptions," said Doug Wheeler, President and CEO of the Florida Ports Council. "We are pleased to see Florida's ports are already committed to innovative practices to protect our ports and support recovery from hurricanes and other disasters."
Florida's ports support more than 900,000 jobs across the state, and have a total economic impact of more than $117 billion. Port Tampa Bay alone generates an annual economic impact of $17.2 billion and supports 85,000 direct, indirect and related jobs
Additionally, more than 37 percent of manufactured goods head out through a Florida port, including products produced by more than 61,000 Florida-based companies.
That might means any disruption to port operations can have a major economic implications, and port resiliency — which allows continued freight movement after a crisis — is a top priority.
Resiliency, per the Florida Ports Council, "includes planning for damage to infrastructure, a lack of fuel, a shortage of workforce and a lack of communication and technology."
Ports are required to address resiliency issues such as sea level rise through their master planning process. Florida's seaports also have an innovative Memorandum of Understanding to assist impacted ports with resources after an event and have invested in a single information reporting software, ARES CommandBridge, to connect and share information together, as well as with state and federal agencies, before, during and after a critical incident.
Port Everglades, for example, is working to identify the most impacted infrastructure that could be disrupted due to water intrusion and is surveying elevations of connection boxes. These connections will then be waterproofed to prevent disruption due to encroaching water.
"I am proud to support infrastructure investments at Port Everglades and at ports across our state," state Rep. Chip LaMarca said. "Florida's ports provide protection to our state, along with critical economic impacts from commerce and travel. Resilient ports will continue to ensure the success of Florida in the global economy."
Ports are also crucial in helping others recover after a disaster due to their role in importing fuel and other necessities.
To maximize uptime, "Florida ports have worked with state and local governments and utility providers to harden electrical infrastructure, to build power redundancy, and to receive priority power restoration."
Ports have also teamed up with the U.S. Coast Guard and and private businesses to build out fuel supply and distribution infrastructure.
"Florida's 15 public seaports are a key component of trade and commerce across our state, and our infrastructure investments at each port are critical to resiliency," said Amy Miller, Port Director at the Port of Pensacola, and chair of the Florida Seaport Transportation and Economic Development (FSTED) Council.
"The state's partnership with our ports at the local level provides the support necessary to be prepared for future events."