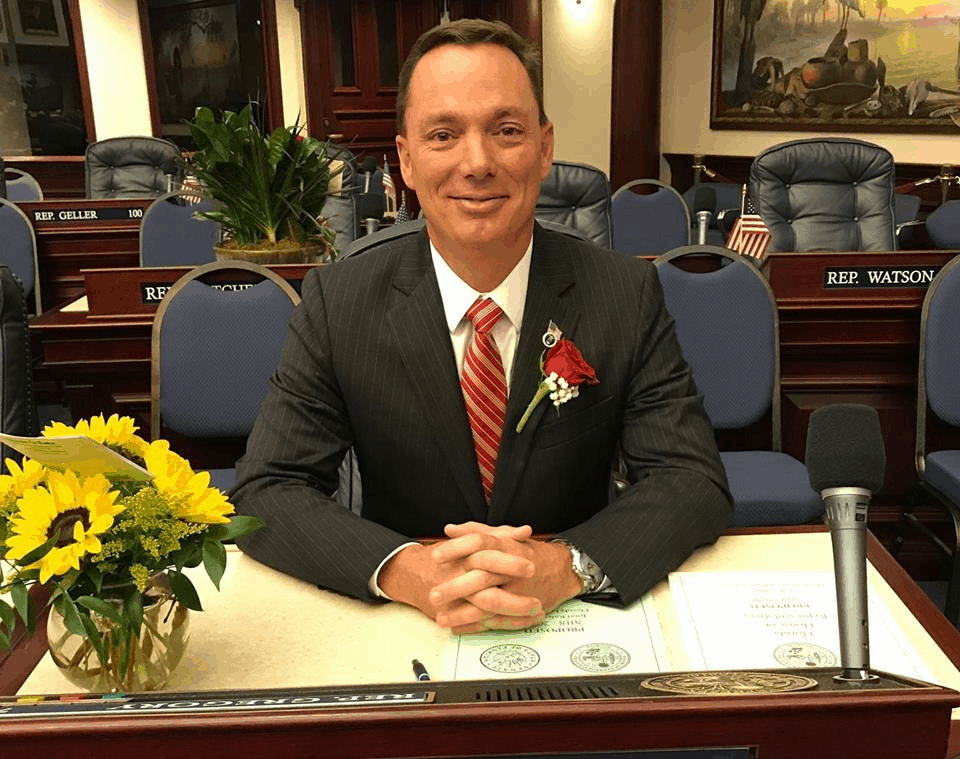 Incumbent pulled in thousands from Lakewood Ranch developers.
State Rep. Tommy Gregory outraised his Democratic challenger by a more than 3-1 margin in September.
The Sarasota Republican pulled in $12,500 for the month, while Democrat David Fairey drew in $4,000.
In total, that means the incumbent has $39,700 in the bank as he seeks a second term representing Florida House District 73.
Gregory's funding includes a $1,000 check from Duke Energy. He also pulled in $1,000 from the National Federation of Independent Business' Florida PAC.
Lakewood Ranch developer Schroeder-Manatee Ranch also chipped in $1,000, as did the Lakewood Ranch Golf Company and SMR Farms.
Developer Pat Neal, whose Neal Communities is also based in Lakewood Ranch, also chipped in $1,000.
A number of other Southwest Florida companies also threw in maximum donations, including Christie's Plumbing Company on Holmes Beach, DV Rents in Sarasota, Forsberg Construction in Punta Gorda, Merit Capital in Sarasota and Woodruff & Sons in Bradenton.
As for Fairey, the tech entrepreneur filed in August, and he loaned his campaign $2,500 over the last month and a half to get some cash in hand.
The $4,000 he raised in September includes $1,000 from Encino business executive Alan Nicola. Similar checks came from Sarasota businessperson Katie Marques and financial planner Alisa Behne.
Gregory last year faced a hard-fought primary with Melissa Howard that ultimately turned to a blowout after a credential scandal consumed Howard's campaign. The Republican went on to beat Democrat Liv Coleman in the deep-red district with 62 percent of the vote.
The freshman representative this Legislative session helped shepherd parts of José Oliva's priority health reforms through The Process.