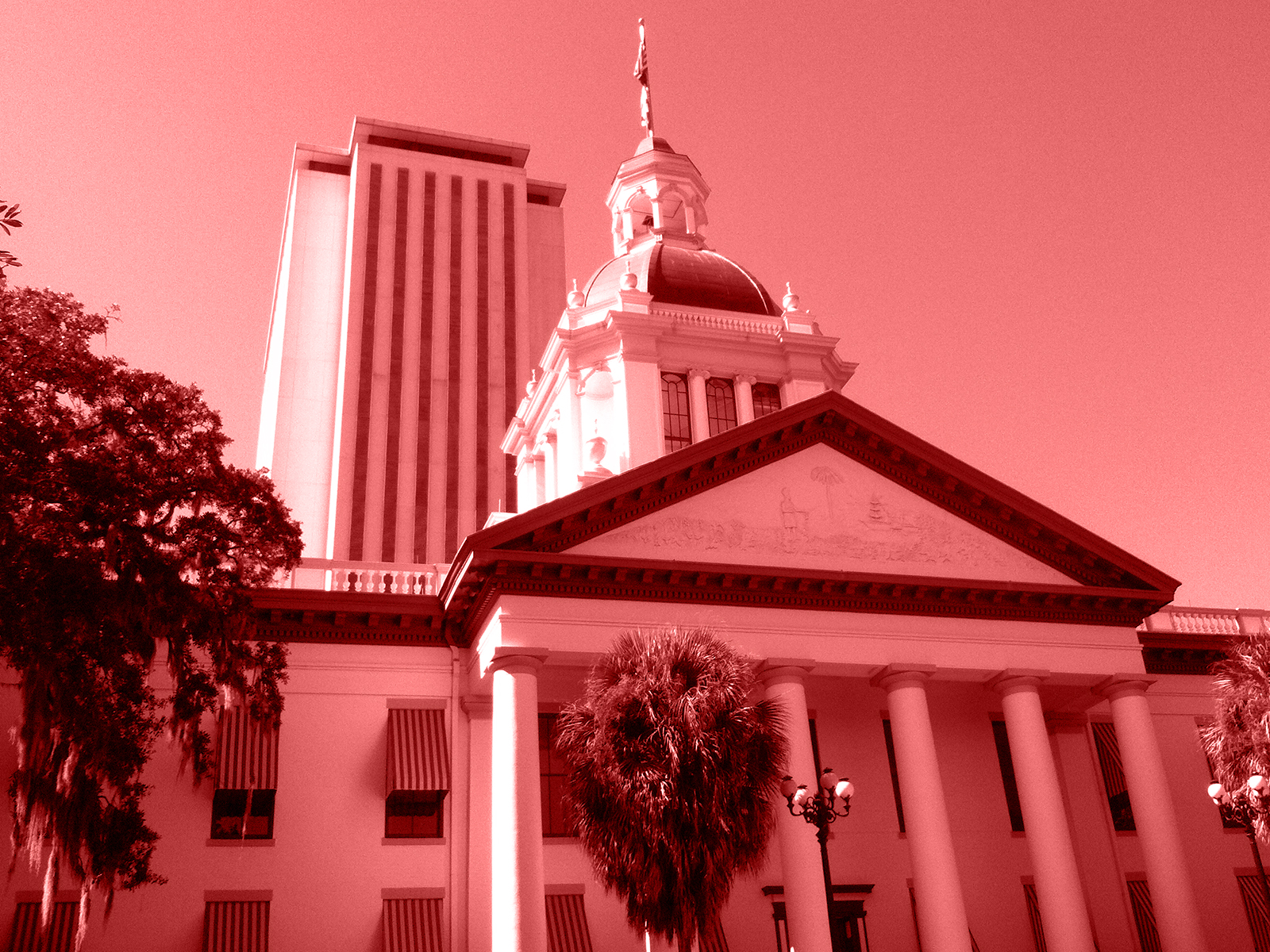 Sixty Days — our daily dispatch from the fourth floor.
Sixty Days — A prime-time look at the 2020 Legislative Session.
The Last 24
Good Tuesday evening. The Department of Children and Families, the state's child welfare agency, has created an Office of Well-Being. It now seeks what it calls an "innovative, highly motivated and self-directed' person to lead that office. That's according to a LinkedIn post this week by Deputy Secretary Patty Babcock. Applications are being accepted through next Tuesday on People First, the state jobs website.
Here are the objectives: " … decrease employee trauma and burnout … increase employee physical (and) mental health, well-being and retention … ensure that the Department of Children and Families promotes a resilient, fulfilled and balanced workforce.…" A request for comment to a DCF spokeswoman is pending.
In 2016, a 133-page internal report by the agency found that staff members said they felt "unsupported," "overwhelmed," and "defeated." Hmmm, Sixty Days knows the importance of rest for well-being — but doesn't get any. Here's your nightly rundown.
It's Wilton's time to shine: The pinnacle is in sight for Wilton Simpson, who as of Tuesday was officially made the Senate President-designate.
Open the gates: There's one way to curb prison overcrowding, House and Senate Democrats said: Let some felons out.
Don't legalize it: That was the message conveyed during testimony to a House panel regarding the adult use of marijuana.
Not bothered a bit: State GOP chair and state Sen. Joe Gruters is not all that concerned about the perception that foreign actors may influence his fellow Republicans.
For the needy: The Senate Health Policy Committee approved a bill that would allow prescription drugs to be donated to individuals who can't afford them.
Jobs in schools, too: A Senate panel OK'd a bill that would allow Job Growth Grant Fund money to flow to charter schools.
A cinematic podcast: They can't get love (i.e., money) from lawmakers, but the second season of Film Florida's podcast series will feature a miniseries-style format.
Quote of the Day
"For those who say this bill would allow criminals to walk our streets, I question your thinking." — House Democratic Leader Kionne McGhee, on a Democratic caucus priority bill to make nonviolent offenders eligible for early release from prison after they serve 65 percent of their sentence, instead of the current 85 percent.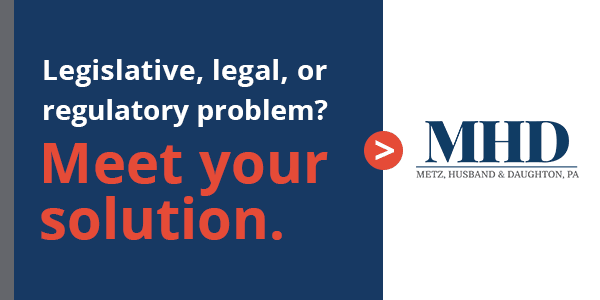 Bill Day's Latest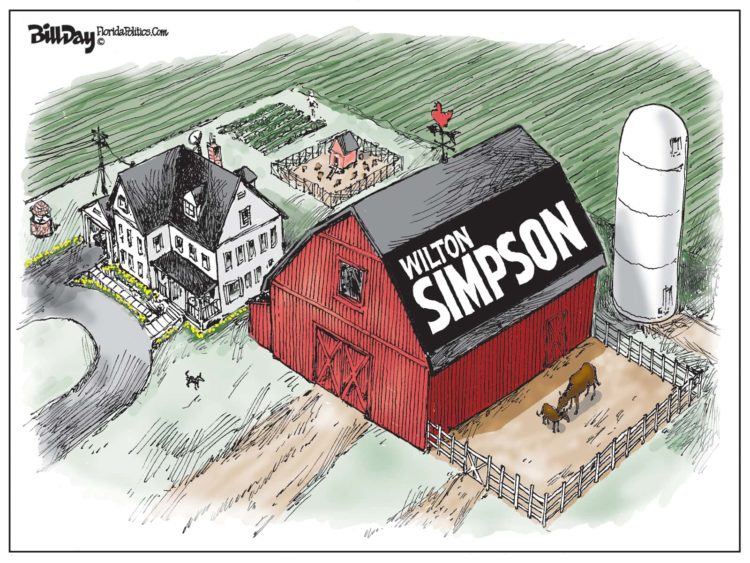 3 Questions
With the role of returning citizens the subject of so much discourse in Tallahassee, the ACLU already has its attention turned to Session. Michael Barfield, chair of the ACLU of Florida, said the organization will focus on sentencing, voting rights and treatment of immigrants as lawmakers head back to Tallahassee.
Florida Politics: What will be the top priorities for the ACLU heading into the 2019 Session?
Barfield: Our big push next year is going to be in State Attorney's offices, where we have done data collection over the years relating to the different policies around the state for bail reform, direct filing against juveniles, racial disparities in sentencing and criminal prosecutions in general. We've done a big, deep dive of all the judicial circuits around the state. We are still analyzing that data; it's in a project that has occurred for over a year now. But we will publicly educate voters about civil liberties record of prosecutors across the state.
As far as our policy issues, we want to reduce the state cap on gain from 85 percent to 65 percent, which will help reduce overincarceration. And we will continue to work on court cases — we have several in the pipeline right now — that will reduce racial disparities in plea agreements. We are seeing where particular jurisdictions have issues with this that are outside the norm in the state.
FP: Do you expect more work can be accomplished with influencing the state process for restoration of felon voting rights?
Barfield: We are in court fighting on that as we speak, and we are very optimistic the court ruling will be successful. We think we have demonstrated to the federal judge's satisfaction that the Legislature's efforts to overturn citizens' endorsement of Amendment 4 will be found unconstitutional. We have one case where the Governor has asked for an opinion on what Amendment 4 means. It's quite simple. How could we be quibbling over 75 words when 65 percent of people voted for it? But we expect Judge [Robert] Hinkle to rule any day now. We will also educate the public on Florida's Jim Crow legacy, how Amendment 4 overturned that, and the Legislature's efforts to stymie it.
FP: You personally have a long history of involvement with open government cases. While you serve as chairman, will the ACLU be more involved in any public records or Sunshine Law issues?
Barfield: We often use the public records act to obtain data in cases … We know there are constitutional violations going on, and we often work closely with the First Amendment Foundation, Barbara Petersen's group, on monitoring legislation involving exemptions. Sometimes the organizations collaborate. We did last Session on several bills, and I am sure we will this session, too. Marsy's Law is an issue for both organizations.

Lobby Up
The League of Women Voters of Florida has a long list of priorities for the 2020 Legislative Session, from automatic voter registration to universal background checks for gun purchases.
In the past, the league has engaged a single legislative representative to cover a broad variety of priorities. But this year, the group has signed a lobbying contract with Jeff Sharkey and Taylor Patrick Biehl of Capitol Alliance Group to help them further their goals.
"This is a new model for the League," LWVFL President Patti Brigham said. "The team at Capitol Alliance will provide greater coverage for us with policymakers and provide years of experience to our lobby corps of volunteer League members."
Sharkey added, "We are excited about the opportunity to help communicate and advocate the League's legislative priorities for this year's Legislative Session.
"We totally support their commitment to ensuring Floridians' fundamental rights to fair and open elections and look forward to working with their hundreds of volunteer advocates this session."
Breakthrough Insights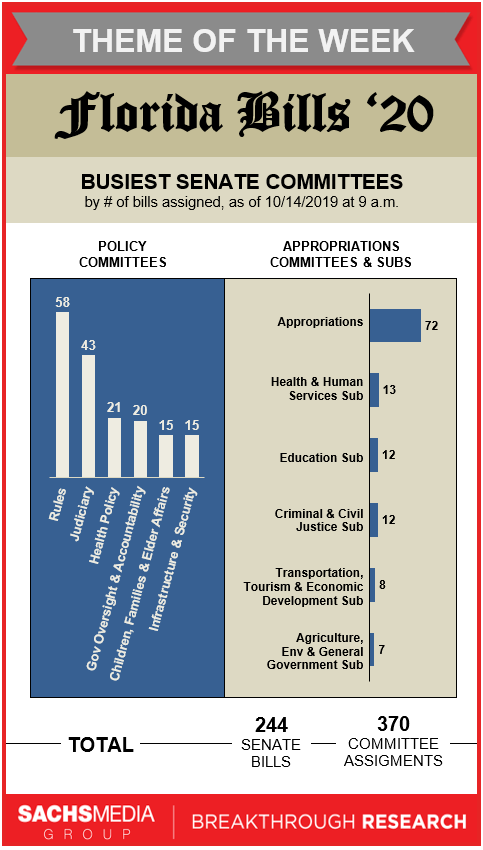 The Next 24
(All locations are in the Capitol.)
The Florida Behavioral Health Association will host Behavioral Health Day to raise awareness for mental illness and substance use disorders. Expected to appear are AHCA Secretary Mary Mayhew, state Rep. Cyndi Stevenson, Gilchrist County Sheriff Bobby Schultz, and Susan Nyamora, President/CEO of South Florida Wellness Network. That's at 8:30 a.m., 22nd floor.
Aides to Gov. Ron DeSantis, Attorney General Ashley Moody, Agriculture Commissioner Nikki Fried and Chief Financial Officer Jimmy Patronis will meet ahead of next Tuesday's meeting of the Governor and Cabinet. That's at 9 a.m., Cabinet meeting room.
The Department of Environmental Protection and Fish and Wildlife Conservation Commission will give a presentation to the House Agriculture and Natural Resources Appropriations Subcommittee on coral reef disease. That's at 9 a.m., 17 House Office Building.
The House Health Quality Subcommittee will consider the need for regulations regarding the adult use of marijuana, should voters legalize it next year. That's at 9 a.m., 212 Knott Building.
The Department of Transportation will give a presentation to the House Transportation and Tourism Appropriations Subcommittee on a new law to build three more toll roads across the state. That's at 9 a.m., Reed Hall, 102 House Office Building.
To mark Breast Cancer Awareness Month, Sen. Lori Berman of West Palm Beach and Rep. Kamia Brown of Orlando, both Democrats, will hold a news conference on bills to "expand health care choices for Floridians fighting breast cancer." That's at 10:30 a.m., 4th Floor Rotunda.
An overview of state alcohol laws will be on the table for the House Business and Professions Subcommittee. That's at 12:30 p.m., 212 Knott Building.
The Senate Education Appropriations Subcommittee will hear budget requests by the Department of Education, the Office of Early Learning and the university system's Board of Governors. That's at 1:30 p.m., 412 Knott Building.
The House Insurance and Banking Subcommittee will consider the state of the insurance industry after hurricanes wreaked havoc across Florida in the last few years. That's at 3 p.m., 404 House Office Building.
The Senate Transportation, Tourism and Economic Development Appropriations Subcommittee will hold a panel discussion on affordable and workforce housing in Florida. That's at 3:30 p.m., 110 Senate Office Building.