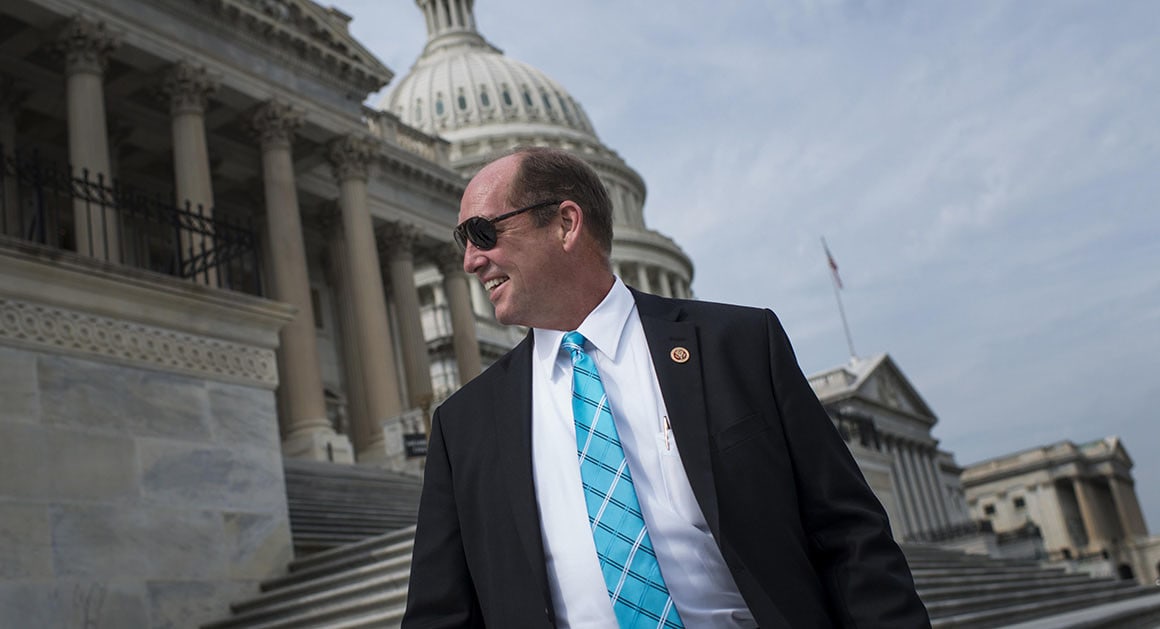 Will the Congressman run for a fifth term?
Last November, U.S. Rep. Ted Yoho won reelection to a fourth term representing Florida's 3rd Congressional District.
In October 2018, Yoho vowed there wouldn't be a fifth term; he agreed to a four-term, eight-year limit when first running in 2010, and before the 2018 election he told this reporter we could "bank" on him not reneging.
In October 2019?
Yoho is still fundraising for a reelection campaign, amassing "bank" for a run that he had ruled out nearly a decade ago.
Yoho, as the Gainesville Sun first reported, quietly filed his own statement of candidacy before Christmas, contradicting what he told us earlier last year when he ruled out a run.
The Congressman raised $49,410 in the 3rd quarter of 2019, which ran through Sept. 30. This is nearly two-thirds of the $76,614 he has raised this cycle.
Of that money, just two checks totaling $5,000 came from Florida political action committees, with one more individual contribution from Florida.
Yoho's campaign committee has nearly a quarter-million dollars on hand. This factors in third-quarter spending of over $26,000, including a $318 tab at a Trump Hotel in D.C.
The party split of the North-Central Florida district, which includes portions of Alachua, Bradford, Clay, Marion, Putnam, and Union counties, is favorable for the incumbent. CD 3 has 200,504 Republicans, compared to 175,561 Democrats; NPAs and third parties comprise the rest of the district's 487,002 voters.
In 2018, Yoho did face a primary challenge from Clay County's Judson Sapp.
Were Yoho to renege on his term pledge, the issue may emerge on the campaign trail.
The sole Republican with an open campaign account, Amy Pope Wells, trails in the cash race.
She had, as of her June 30 filing, under $35,000 cash on hand.
The "leading" Democratic fundraiser, meanwhile, is Philip Dodds.
As of the end of September, he had just over $1,500 on hand.