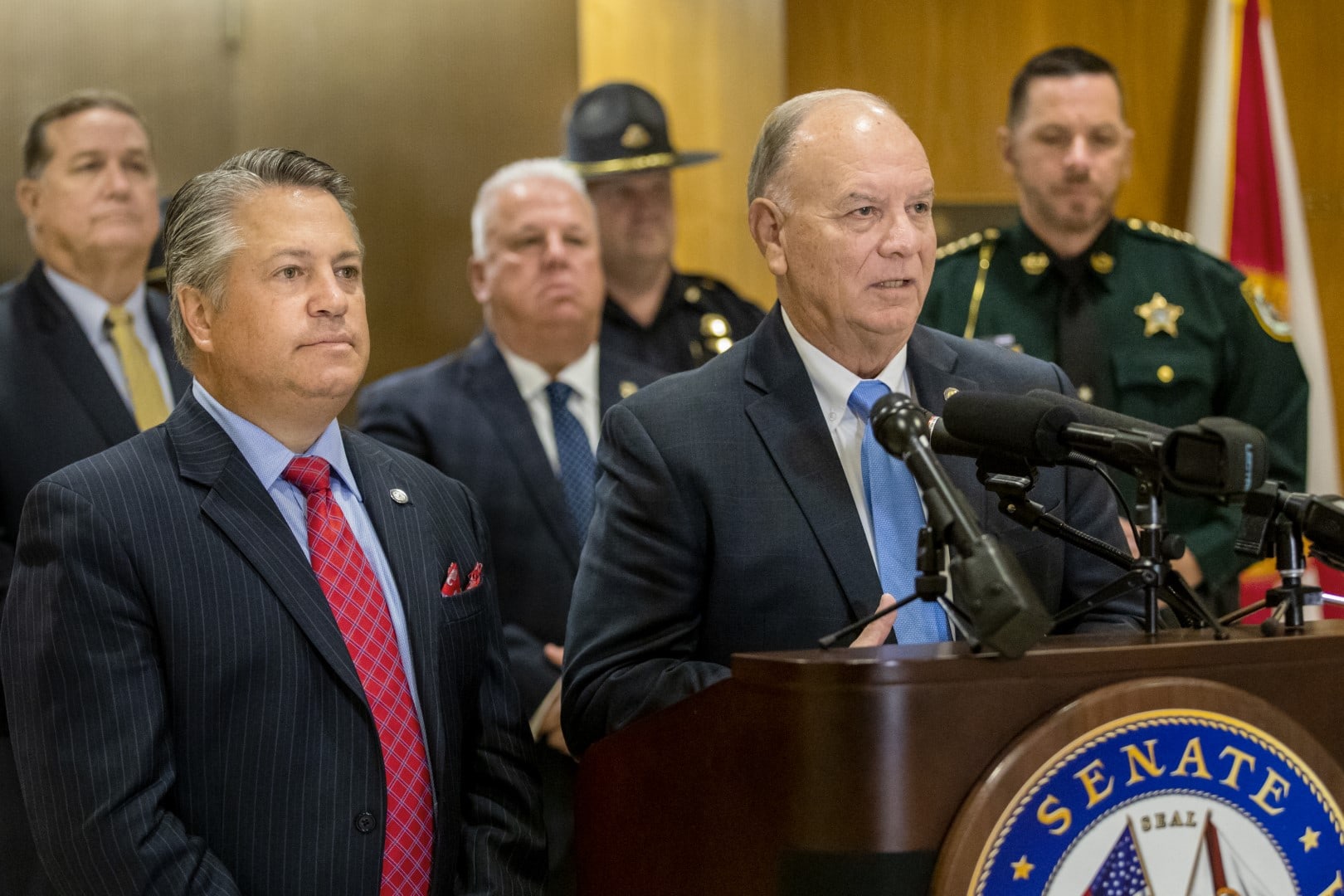 The Florida Sheriffs' Association backs the legislation.
Law enforcement officers make sacrifices most can't imagine. One of them, according to lawmakers and police, is sometimes not being able to park their work cars at home.
New legislation in the House and Senate seeks to change that, and the sponsors rallied support Wednesday at the Capitol.
SB 476/HB 307, carried by Sen. Ed Hooper and by Rep. Chip LaMarca in their respective chambers, would allow law enforcement vehicles to park wherever the homeowner or leaseholder has the right to park.
Hooper, a Clearwater Republican, noted the genesis of the bill was an incident in Clearwater, where a police car parked in a subdivision ran afoul of the homeowner association (HOA).
"This issue came out of my district. An HOA informed a Clearwater police officer that she could not park her car in her driveway after she received a letter grandfathering her right to do so," Hooper explained.
Much as the Legislature stepped up to defend the right to fly the American flag against HOAs years back, now they will turn their attention to police parking, Hooper said.
LaMarca, a Broward County Republican, said the bill was important for law enforcement and public safety: "Arbitrary rules" from HOAs "do not allow a law enforcement officer who protects us every day" to park their cars in their neighborhoods.
These "completely unfair" rules are tantamount to "criticism and harassment" of police officers "in their own home," LaMarca said.
The Florida Sheriffs' Association is in support, with Gilchrist County Sheriff Robert "Bobby" Schultz saying it's "ridiculous" that the Legislature has to step in: "You will stop crime by having a marked vehicle in these neighborhoods."
Neither Hooper nor LaMarca worried that this was unreasonable preemption of local home rule: "The first role of government," said Hooper, is "public safety."