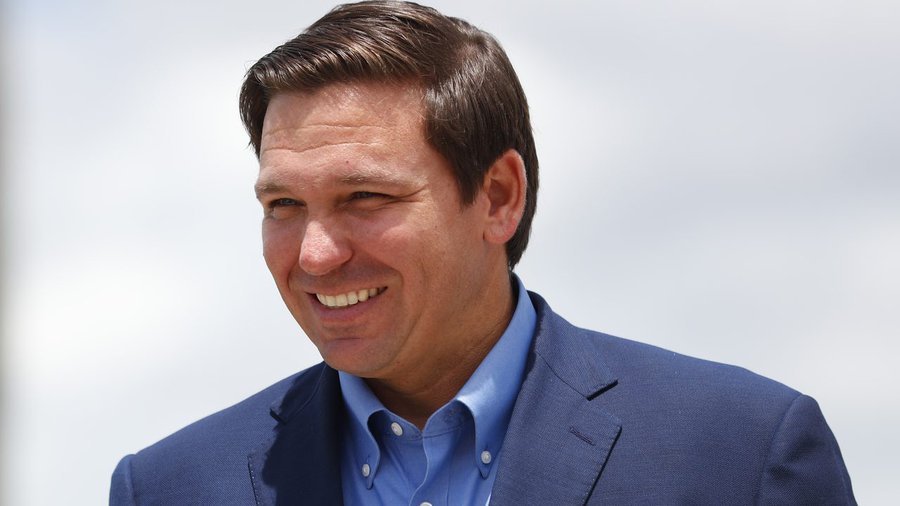 Special Master Dudley Goodlette has recommended Israel regain his position as Sheriff.
With the Senate beginning a Special Session next week to decide the fate of suspended Broward Sheriff Scott Israel, Gov. Ron DeSantis has hired that body's former top in-house attorney to help ensure Israel is not reinstated.
According to the Sun Sentinel, DeSantis added George Levesque to his legal team shortly after Special Master Dudley Goodlette bucked the Governor's decision and recommended Israel retain his position as Sheriff.
Levesque now works at the GrayRobinson law firm after serving as General Counsel in the Senate.
Levesque played an opposing role in another DeSantis suspension. Levesque represented former Okaloosa County Superintendent Mary Beth Jackson, whom the Governor also had suspended. DeSantis ultimately withdrew that suspension, allowing Jackson to resign.
DeSantis decided to suspend Israel back in January, signing an Executive Order citing the Broward Sheriff's Office's (BSO) handling of the shootings at Marjory Stoneman Douglas High School and the Fort Lauderdale-Hollywood International Airport.
Goodlette was appointed Special Master by Senate President Bill Galvano to conduct a series of hearings, which were held in June, before submitting his final report in late September.
While Goodlette was tasked with offering a recommendation to the Senate on whether Israel should be reinstated or fired permanently, it is ultimately up to the Senate to decide the issue.
In Goodlette's report, he found DeSantis did not support his conclusions in that Executive Order finding Israel at fault for those shootings and the reported failings of BSO deputies during the Parkland attack.
"Sheriff Israel and the BSO are not blameless for the tragedy at Stoneman Douglas," Goodlette wrote in his report.
"I agree with the MSD Commission that mistakes were made and areas should be improved. That said, the evidence offered has not demonstrated that Sheriff Israel should be removed from office based on this incident. While the Governor has offered a plethora of criticism, he has not shown that Sheriff Israel's policies, procedures, or trainings on active shooter situations were inconsistent with Florida law enforcement standards."
DeSantis accused Israel of "incompetence" and "neglect of duty" in deciding to remove him from the Sheriff's role back in January.
After the Stoneman Douglas shooting, Israel received heavy criticism regarding Deputy Scot Peterson's failure to enter the school and confront the shooter. In his report, Goodlette also referenced six other BSO deputies who "did not display urgency" after arriving "while gunfire was still audible."
But the Special Master argued removing Israel for these deputies' failures "would establish an unworkable precedent. Almost any elected official overseeing a large organization would be subject to removal at any time because even well-trained and supervised employees can make grievous mistakes."
He added, "To be sure, Sheriff Israel bears ultimate responsibility for the neglect of his deputies. But it is impractical to suggest that he can face removal from office based on the conduct of a subordinate that was never authorized, sanctioned, or ratified."
In response, the Senate decided to convene a Special Session beginning Oct. 21 to decide whether to accept Goodlette's position or uphold the move by DeSantis.