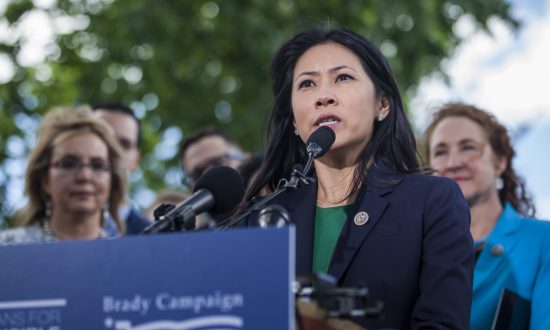 Extends dominating position for CD 7 reelection run
Democratic U.S. Rep. Stephanie Murphy continued to outpace all Central Florida congressional members and candidates in 2020 campaign fundraising during the third quarter of 2019, fueled again mainly by political action committee contributions.
Murphy's campaign reported to the Federal Election Commission that it picked up about $289,000 during the period of July, August, and September, bringing her campaign's total receipts to just over $1 million for this election cycle.
The campaign also reported spending nearly $100,000 during the quarter, leaving her with $841,000 in cash on Oct. 1, the most of any members or congressional candidates in Central Florida.
Murphy's third-quarter 2019 haul included more than $200,000 from various political action committees, including $5,000 donations from such diverse interests as the national teachers' union, Dunkin' Donuts, a life insurance company, and electrical contractors.
Murphy is seeking a third term representing Florida's 7th Congressional District, covering Seminole County and much of northern and central Orange County, through downtown Orlando.
She was first elected in 2016 in a major upset over 12-term Republican U.S. Rep. John Mica, then easily defeated Republican then-state Rep. Mike Miller in 2018. She has no big-name Republican competition yet in the 2020 cycle, though five Republicans have filed campaign paperwork either with the state of the Federal Election Commission: Vennia Francois, Mike Thibodeau, Armani Salado, Thomas Delia, and Stephen Bacon.
Francois, who ran in 2016, losing the Republican primary to Miller, picked up $9,400 in the third quarter, giving her a total raised of about $15,000. She entered October with about $10,000 cash in hand. Thibodeau raised $3,700 in the third quarter and lent his campaign $7,500. He entered October with $2,700 in the bank.
Murphy now has raised about $652,000 from political action committees, and another $385,000 from individuals. In the third quarter she picked up just over $87,000 in checks from individuals, including $10,200 from the family of James Heavener, one of the cofounders of Full Sail University in Orange County; $5,600 from Jonathan H.F. Crystal; and $2,800 apiece from Robert Mandell and Andrew Tisch.