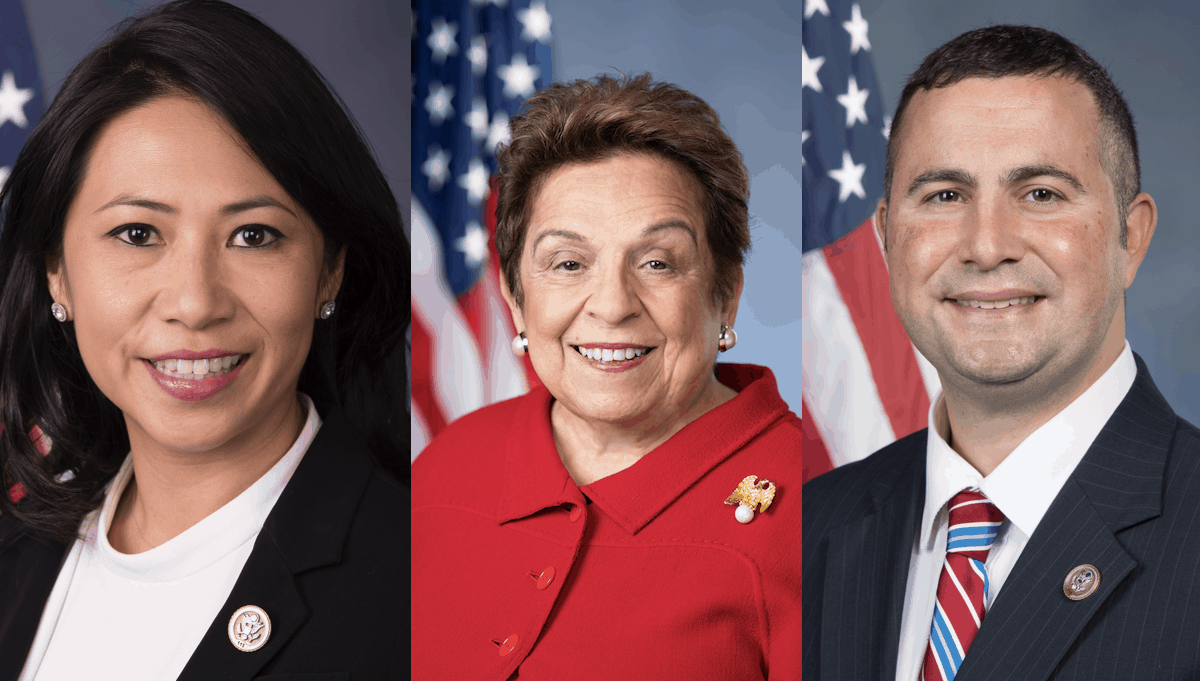 Stephanie Murphy, Donna Shalala and Darren Soto introduced legislation with Jenniffer Gonzalez.
Three Florida Members of Congress joined with Puerto Rico's Representative in a push to expand health care subsidies to U.S. territories.
U.S. Reps. Stephanie Murphy, Donna Shalala and Darren Soto want Medicare Part D low-income subsidies available to citizens in U.S.-controlled areas.
The three Democrats joined with Jenniffer Gonzålez-Colon, Resident Commissioner of Puerto Rico, in introducing legislation (HR 4666) in the House.
"Puerto Rico and the other U.S. territories deserve to be treated fairly," said Murphy, an Orlando Democrat. "I'm proud to support this bipartisan bill that ensures low-income seniors in Puerto Rico receive the same assistance as their fellow Americans in Florida and other states to help them better afford their prescription drugs."
Murphy sits on the House Ways and Means Committee.
Gonzålez, a Puerto Rico Republican, has no vote in the House but does serve as a Representative in the chamber. The same goes for other U.S. territories like Guam.
"This is a step forward for Puerto Rico and the rest of the U.S. territories that have suffered from unequal treatment in several Medicare programs," Gonzålez said.
"In the specific case of Puerto Rico, the current situation is critical for the elderly because of limited access to prescription drug assistance compared to the citizens of the rest of the states."
She said the legislation would grant the same access to Medicare Part D that citizens in the 50 states and the District of Columbiaalready enjoy.
"It is a step in correcting the discrimination in federal programs that our most vulnerable citizens suffer, for the only reason of wishing to remain in Puerto Rico," she said.
Shalala, a Miami Democrat, said the current set-up effectively treats Puerto Ricans as second-class citizens.
"Though these territories face many inequities, poverty—particularly among seniors—may be their most daunting challenge to overcome. This bill is an important step towards alleviating poverty among seniors in Puerto Rico and other territories with aging populations, and it is also a meaningful stride towards better and more equitable treatment for American citizens who have for too long been ignored."
Soto, an Orlando Democrat, said the economic problems and political unrest hurting the island make the expansion in subsidies essential.
"At a time when Puerto Rico and the U.S. territories are still suffering from the long-standing injustice of poverty, it's more imperative than ever that we ensure our communities get the care they deserve," Soto said.