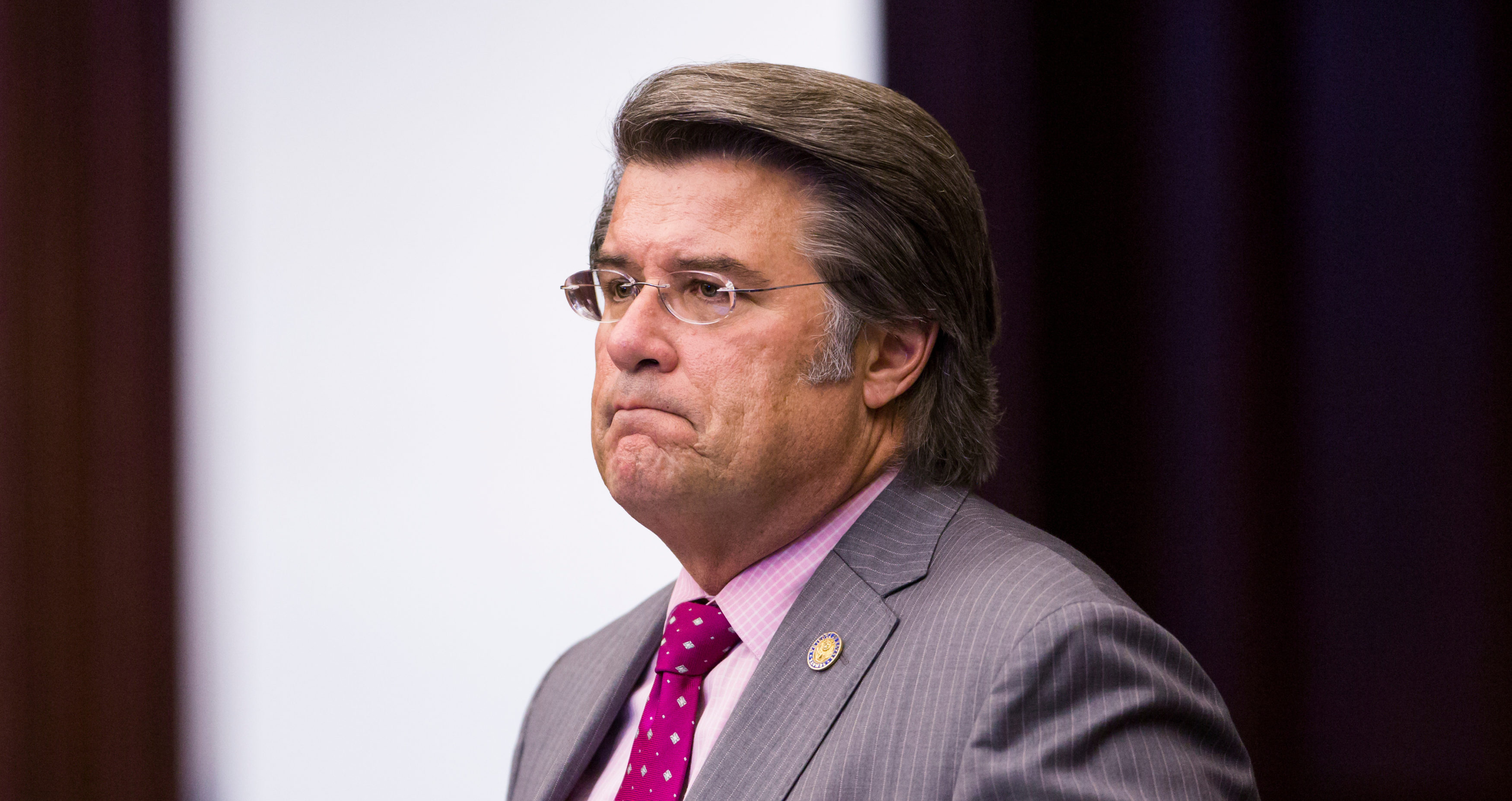 It's been a little over a month since Sen. Gary Farmer told his fellow Senate Democrats that he separated from his wife and started a relationship with a Tallahassee lobbyist.
Farmer, the Senate Democratic Leader-designate, didn't have a lot to say publicly, though he did drive one point home, telling reporters that he remains "fully focused on helping our caucus win more Democratic seats next November."
If he is truly focused, then what goes on in his personal life is his own business. But recent campaign finance reports make don't inspire confidence in his ability to grow the Democratic caucus in 2020.
Between July 1 and Sept. 30, the Florida Democratic Legislative Campaign Committee, chaired by Farmer, raised just over $211,000 while spending more than $217,000. For those who don't feel like doing the arithmetic, that's a net negative of $6,000 for the third quarter.
FDLCC — the primary funding vehicle for Democratic state Senate campaigns — had less than $20,000 in the bank heading into October.
There's more than a year to go before the 2020 election, and Farmer could very well be able to turn it around this quarter. But it would be a sucker bet to think he'll catch up to the fundraising juggernaut that is Senate President-designate Wilton Simpson.
The Simpson-led Florida Republican Senatorial Campaign Committee posts banner reports quarter after quarter. Their newest reports show $2.9 million in contributions and $920,000 in spending — it has $2.5 million banked
That puts more races than Senate District 39 — expected to be the most competitive of the bunch — on the table for Republicans.
But FDLCC? It would be a miracle if that bank balance could cover half a radio ad for Javier Fernandez' SD 39 bid.
But wait, you say, maybe Farmer is raising money for his personal political committee with the intent to transfer the money over to the Senate Democrats' vehicle?
The PC linked to Farmer — Floridians for Ethics, Accountability and Responsibility — raised only $7,000 over the last three months, so that isn't the case either.
Maybe Farmer's poor third-quarter performance has nothing to do with his home life. The alternative — that he's not nearly as good a fundraiser as Democrats expected — would certainly be familiar ground for Democrats.