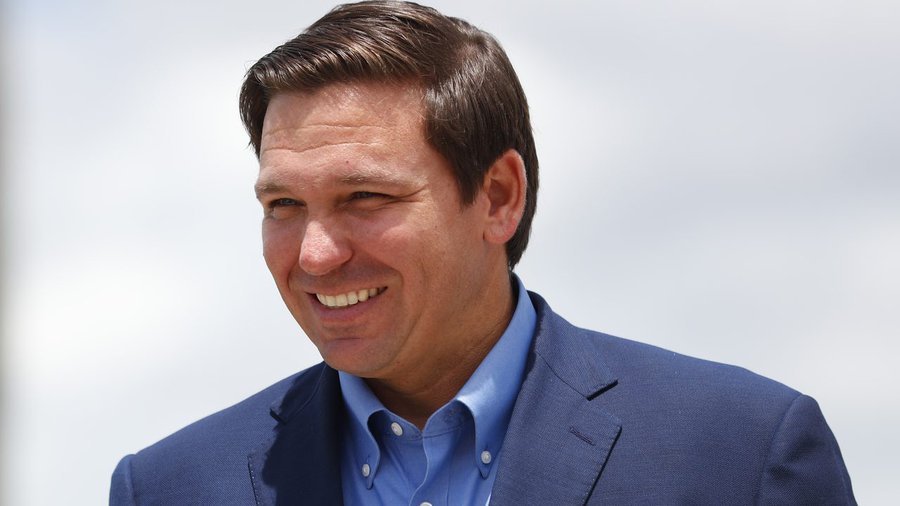 DeSantis appeared at the groundbreaking event in LaBelle Friday.
Gov. Ron DeSantis is celebrating groundbreaking Friday on several embankments and canals necessary to complete the C-43 West Basin Storage Reservoir near the Caloosahatchee River.
"This is a big step forward in expediting one of our most important Everglades restoration projects," DeSantis said.
"Once complete, the C-43 Reservoir will store approximately 55 billion gallons of water, with 19 miles of embankments and 15 miles of canals to reduce harmful discharges from Lake Okeechobee and help bring the Caloosahatchee River and Estuary back to health. I thank our partners at the South Florida Water Management District (SFWMD) and the Department of Environmental Protection (DEP) who I know will work hard to see this project through."
DeSantis appeared at the groundbreaking event in LaBelle Friday. The C-43 Reservoir project is aimed at collecting water from local runoff as well as discharges from Lake Okeechobee. That could stop water carrying harmful algal blooms from entering other waterways.
The reservoir will also maintain fresh water during dry season, which can be added to the estuary to balance out the salinity from saltwater intrusion.
"This is an exciting day for Florida's Everglades and the Caloosahatchee Estuary," DEP Secretary Noah Valenstein added.
"I am confident this is one of many key projects that we will be able to celebrate over the next several years."
Judy Sanchez, Senior Director for Corporate Communications and Public Affairs for U.S. Sugar, also added a statement praising the project.
"As a partner in Everglades Restoration for nearly 25 years, the people of U.S. Sugar share Governor DeSantis' strong desire to complete all projects that will increase storage and treatment North, South, East and West of Lake Okeechobee," Sanchez said.
"We look forward to the completion of this major piece necessary to solving challenges associated with harmful discharges."
As of now, the reservoir is scheduled to be finished by the end of 2023. The Governor has also pushed for a stormwater treatment component to be added to the C-43 Reservoir.
"As a longtime resident of Sanibel, it's heartening to see Governor DeSantis' strong commitment to expediting Everglades restoration and improving water quality for Southwest Florida," said Chauncey Goss, the SFWMD Governing Board Chairman.
"We are proud to break ground as we work to expedite completion of the reservoir to bring its benefits to our community sooner. This is all possible thanks to the leadership and hard work of Governor DeSantis."
Several groups dedicated to environmental quality also praised the continued work on the project.
"The Caloosahatchee Reservoir is a linchpin in restoring America's Everglades," said Shannon Estenoz, Chief Operating Officer of The Everglades Foundation.
"The ability to provide freshwater to this vital estuary will protect Southwest Florida's tourism, real estate and recreational economy."
"Florida's economy depends on clean water and healthy estuaries," said Capt. Daniel Andrews, Executive Director of Captains for Clean Water.
"Governor DeSantis' unprecedented request for Everglades funding and his commitment to expediting critical restoration projects will ensure our economy remains vibrant for generations to come."
Marisa Carrozzo, Senior Environmental Policy Specialist at the Conservancy of Southwest Florida, also added, "We are thrilled to witness the progress being made on this critical restoration project."