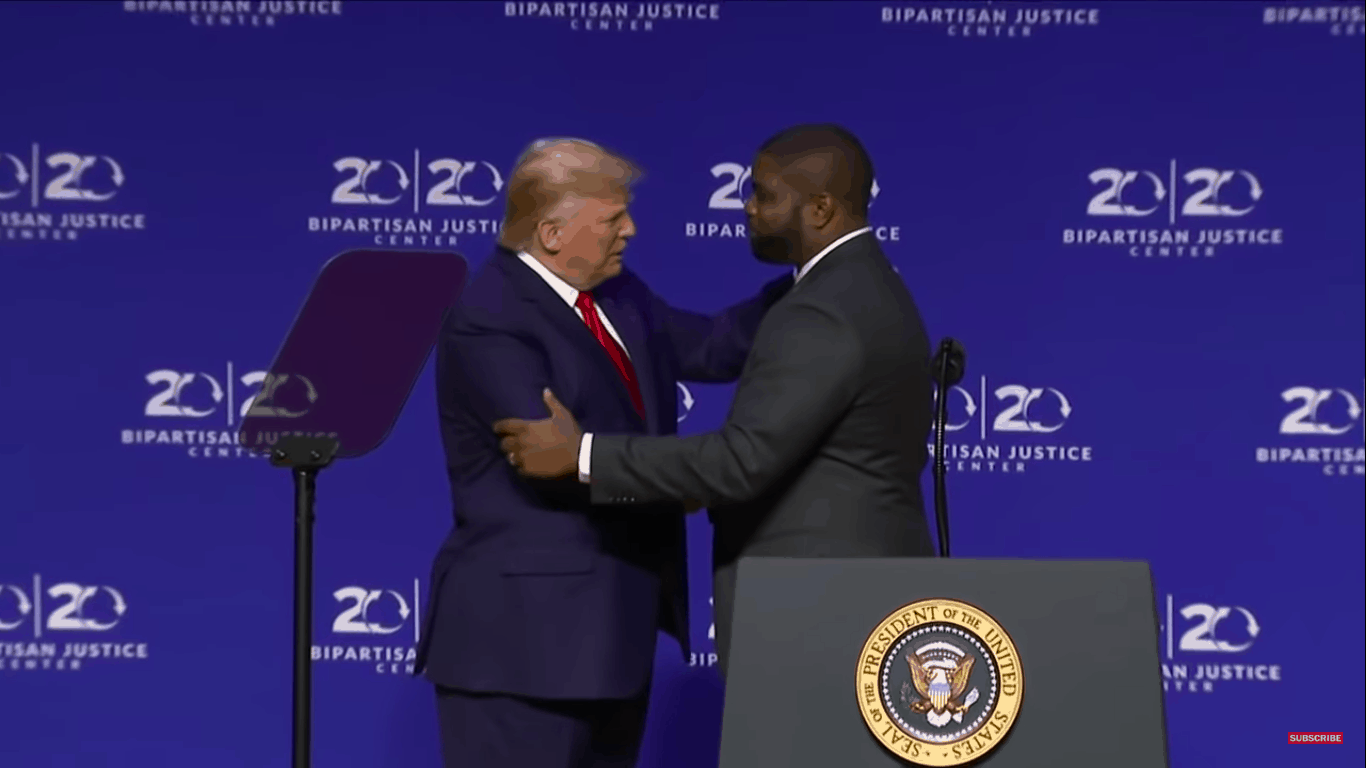 The Naples Republican has been involved in sentencing reform.
Rep. Byron Donalds traveled to South Carolina Friday to give the 2019 Bipartisan Justice Award to President Donald Trump.
"President Trump's leadership on the issue of criminal justice reform has been tremendous," Donalds said. "From the beginning of his administration, he has clearly seen how important it is for us to take a good, hard look at the ways our justice system is failing both victims and offenders and make bold changes to balance the scales of justice.
"His presence at the forum today and the words he shared clearly communicate what a priority this is for him, and it was an honor to present him with this well-deserved award."
Donalds, a Naples Republican, has championed criminal justice reform in Florida, looking at sentencing and working with groups like Right On Crime. He also serves as Director of Political Outreach and Strategy of the 2020 Bipartisan Justice Center, a nationwide coalition of Black Republicans, Democrats and independents focused on reform.
That the group decided to give the award to Trump has not been without controversy. The honor was given in the midst of the three-day Second Step Presidential Justice Forum at Benedict College, a historically black college in South Carolina.
Ten Democratic presidential candidates also attended the forum but some, including California U.S. Sen. Kamala Harris, had threatened not to go until the 2020 Bipartisan Justice Center dropped as an official sponsor.
But Donalds, in advance of Trump's keynote address, made a case for the award. He said Trump demonstrated leadership when he signed "one of the most transformative pieces of legislation, the First Step Act, into law."
"This landmark piece of legislation not only shortened prison sentences for some offenders and provided much needed job training to prisoners, it changed the viewpoint of criminal justice reform in the Republican Party," Donalds said.