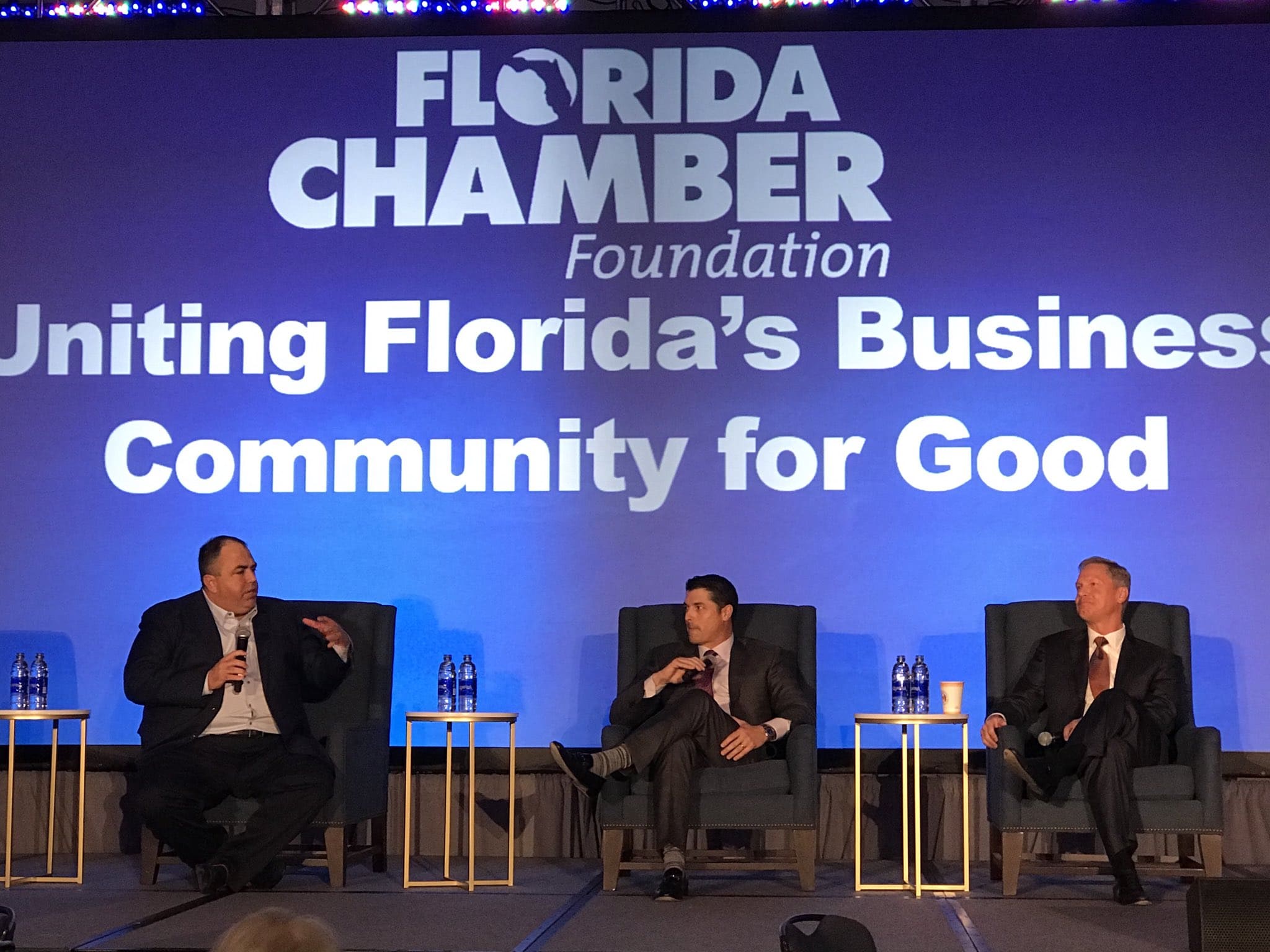 Good communication and a consistent message are key to effective leadership, the former Speakers said.
According to former House Speakers Dean Cannon and Steve Crisafulli, communication and a consistent message are key to effective leadership.
The pair's comments came during the Florida Chamber of Commerce's Future of Florida Forum, where they participated in a panel discussion moderated by Florida Politics publisher Peter Schorsch.
According to Crisafulli, sticking to the issues that matter to voters can be more effective politically than being a policy wonk.
Of the current crop of Cabinet officials, Crisafulli, a Republican, said Democratic Agriculture Commissioner Nikki Fried's 2018 win over Republican nominee Matt Caldwell proves the point.
"Nikki did what I said earlier: She focused on the message people wanted to hear," Crisafulli said. "The way she speaks to the people today, as an elected official, will carry her far in her political career."
Cannon said Gov. Ron DeSantis has shown a different brand of leadership by "exercising boldness in choices." From pushing for smokable medical marijuana, to prioritizing water quality, Cannon said he's shown initiative beyond what's expected of a first-year Governor.
The former Speakers said the same principles — good, on message communication — applied to leadership at the party level, too.
Democrats are registering voters at a faster rate than Republicans, but that doesn't spell doom for the GOP's majority in the state Legislature so long as candidates sick to the basics.
"As long as they correctly articulate the basics of the party, the majority will hold," Cannon said.
If Republicans go off brand or resort to infighting, however, trouble could lay ahead.
Cannon and Crisafulli closed with their opinions on when the first woman will lead the Florida House. Both think it's around the corner — more women have started competing in leadership races in recent years, as has the will for a woman to lead the chamber, among both lawmakers and voters.
"It'll happen soon," Cannon said. "People forget that politics don't drive culture and demographics. It's the other way around."