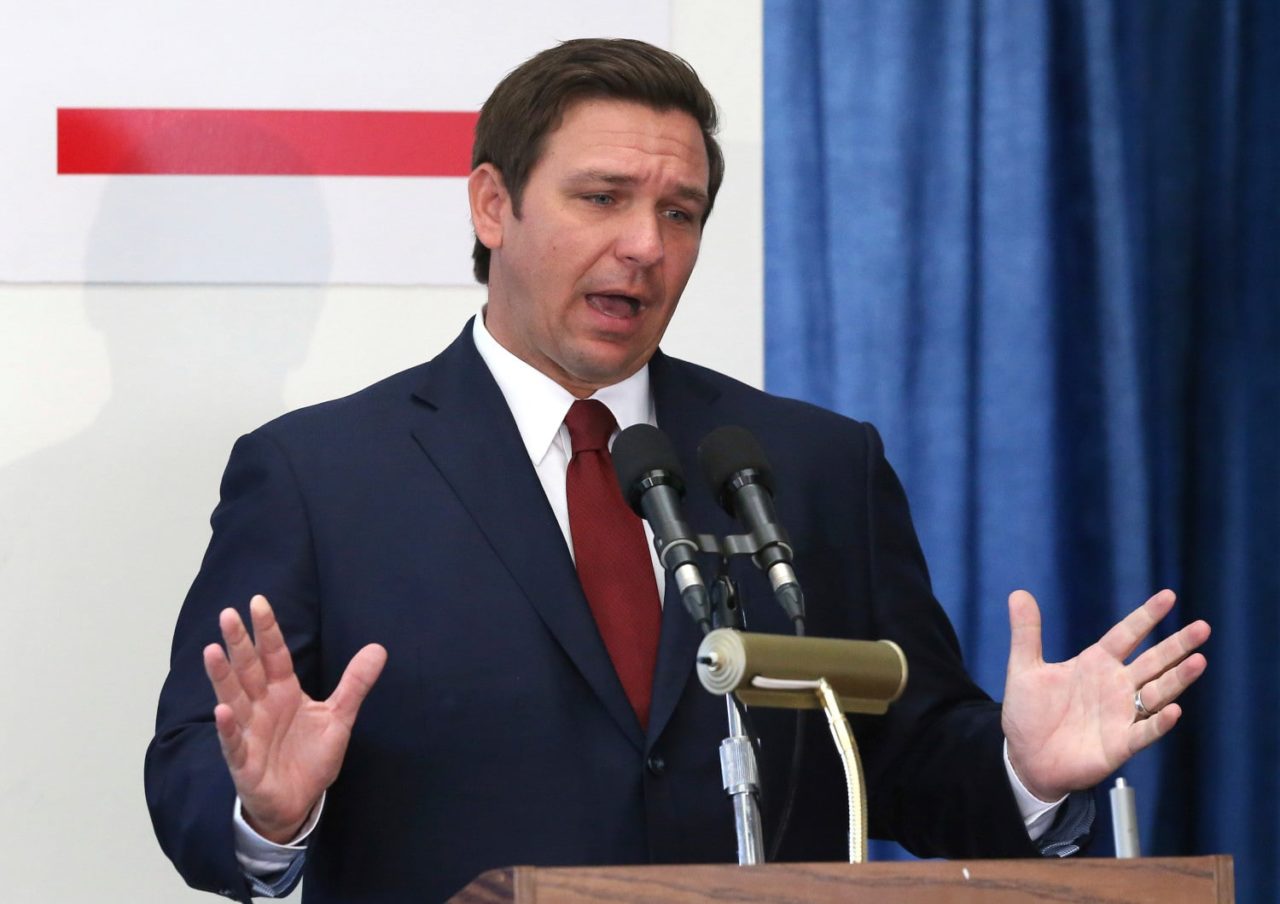 The state GOP's big fundraising event now has a well-known featured speaker.
In the biggest news of his brief remarks at AP Day, Gov. Ron DeSantis Tuesday announced that President Donald Trump will be the keynote speaker at the Republican Party of Florida's Statesman's Dinner, now rescheduled for Dec. 7.
"I think that it will be one of the most successful Statesman's Dinners we've ever had," said the Governor, the lead-off speaker at the Associated Press' Legislative Planning Session, held before every Legislative Session.
The state GOP had postponed the event, originally set for Nov. 9 in Orlando, after reports that "planners were having difficulty selling table sponsorships" and "couldn't land a keynote speaker," according to POLITICO Florida.
"The annual dinner, which last year netted the party $500,000, is as much a pep rally as it is a fundraiser, serving to gin up excitement in a state where elections are decided on slim margins and voter turnout is critical," the news site reported.
Otherwise, the bulk of DeSantis' remarks were on his ongoing policy interests and initiatives, reported previously:

— He reiterated his proposal to boost starting teacher pay in the state to $47,500 a year.
"Teachers starting in places like Miami and Broward at 40, 41-ish … those are pretty tough places to get by on that. So that'll be a relief for them," he said. "Then you have other places, some of the rural communities where they may not have as many a pool of people, all of a sudden that's going to be more attractive.
"So I think it's a really good tool to be able to recruit new teachers, obviously to be able to help some of those who are not making a lot."
— The state's replacement for Common Core, which lays out what K–12 students throughout the country should know, will be released by the end of this year. DeSantis said it will include "a civics component": "We're looking at potentially having high school seniors take the citizenship exam, or something similar to that, prior to graduation."
— He brought up his support for legislation that would allow college athletes in Florida to be paid for the use of their "name, image and likeness."
— DeSantis, in the context of his drive to increase environmental funding, said he wants to increase fines on polluters: "If the fine is cheaper than having to actually do the right thing, then it's basically just the cost of doing business."
— He predicted having to appoint another two justices for the Florida Supreme Court, possibly as soon as next month, now that Barbara Lagoa and Robert Luck are almost certain to be confirmed for the 11th U.S. Circuit Court of Appeals after a smooth U.S. Senate hearing: "They went in and nobody laid a glove on them."
— DeSantis said his administration "is actively working with HHS to get regulations in place" on his initiative to import less expensive prescription drugs from Canada.
Overall, the state is on the right track, he said. But for how long?
"My view is, on a micro level, Florida is going in a good direction," DeSantis said. "On a macro level, I think that there are good things, but you know, these things run their course; the economy is cyclical."