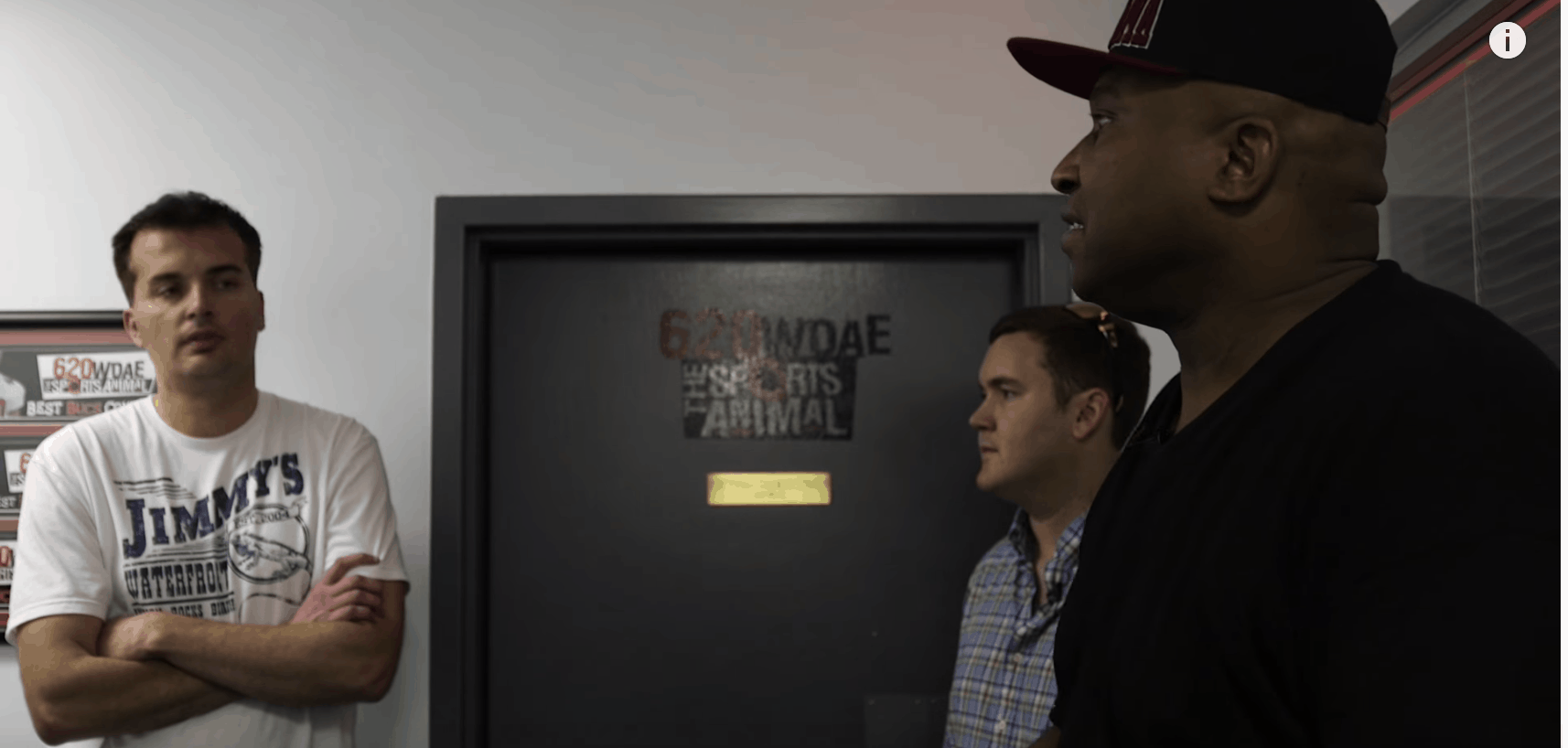 How NFL injuries changed Keith McCants' life.
St. Petersburg City Council candidate Robert Blackmon is touting new endorsements from two former Tampa Bay Buccaneer players.
In a video shared to Facebook Tuesday, former defensemen Keith McCants and Stylez G. White offered their support for who they described as "one of the greatest guys" they know.
McCants has led a troubled life since leaving the NFL after a six season career. He has been arrested more than a dozen times, in the Tampa Bay area and in his home state of Alabama, for possession of crack cocaine.
It seemed odd at first that Blackmon would publicly push an endorsement from a man with a criminal record, but McCants symbolizes the plight of many residents.
Plagued by relentless pain from years of knee injuries and multiple surgeries, McCants was pumped full of pain meds while he played pro ball.
"The National Football League can do anything they want to do. When they was giving me drugs I had millions of people rooting for me, but when I got them on my own because I couldn't afford them, I was the biggest criminal in the world," McCants said in a 2015 New York Times special about his struggle with addiction after fame.
Blackmon is in that video. In one scene filmed at iHeart Radio in Tampa, Blackmon is walking alongside him as McCants, who now walks with a cane and a severe limp, stumbles.
The two finish their way down a hall with McCants, towering over Blackmon, leaning into his shoulder for support.
In another video the same year for Vice News, McCants explains that while he was playing ball in the NFL he was taking 183 pills a week to ward off the pain.
"You're 21 years old, you don't know no better," McCants said. "They tell you to take this pain pill or you're not going to play."
Blackmon came home for Christmas from his senior year in college in 2010, he said. While he was home he saw an article about one of McCants' arrests for possessing crack cocaine.
"His mugshot looked so incredibly sad and I couldn't believe that someone had fallen that far," Blackmon said.
The two connected for the first time after that, through a video conference while McCants was in jail. They've been friends ever since.
"I just think it's a great example of how no one is bigger than the drug epidemic, and lots of times politicians and people in this race they talk about rehabilitating people—but has anyone ever actually done that?" Blackmon asked.
In his endorsement video, McCants is sitting on a porch with a football, barely recognizable from the man at the peak of fitness when he played in the iconic orange and white of the 1990s Bucs.
The video shows him passing the ball with Blackmon, with a stumble.
"I'm certainly not shy about my relationship. I only want the best for him," Blackmon said. "I'm so proud of the person he has become. Is he perfect? No. But knowing where he's come from, it literally means the absolute world to me."
Blackmon is running against John Hornbeck for the District 1 seat representing west St. Pete. The election is Tuesday.