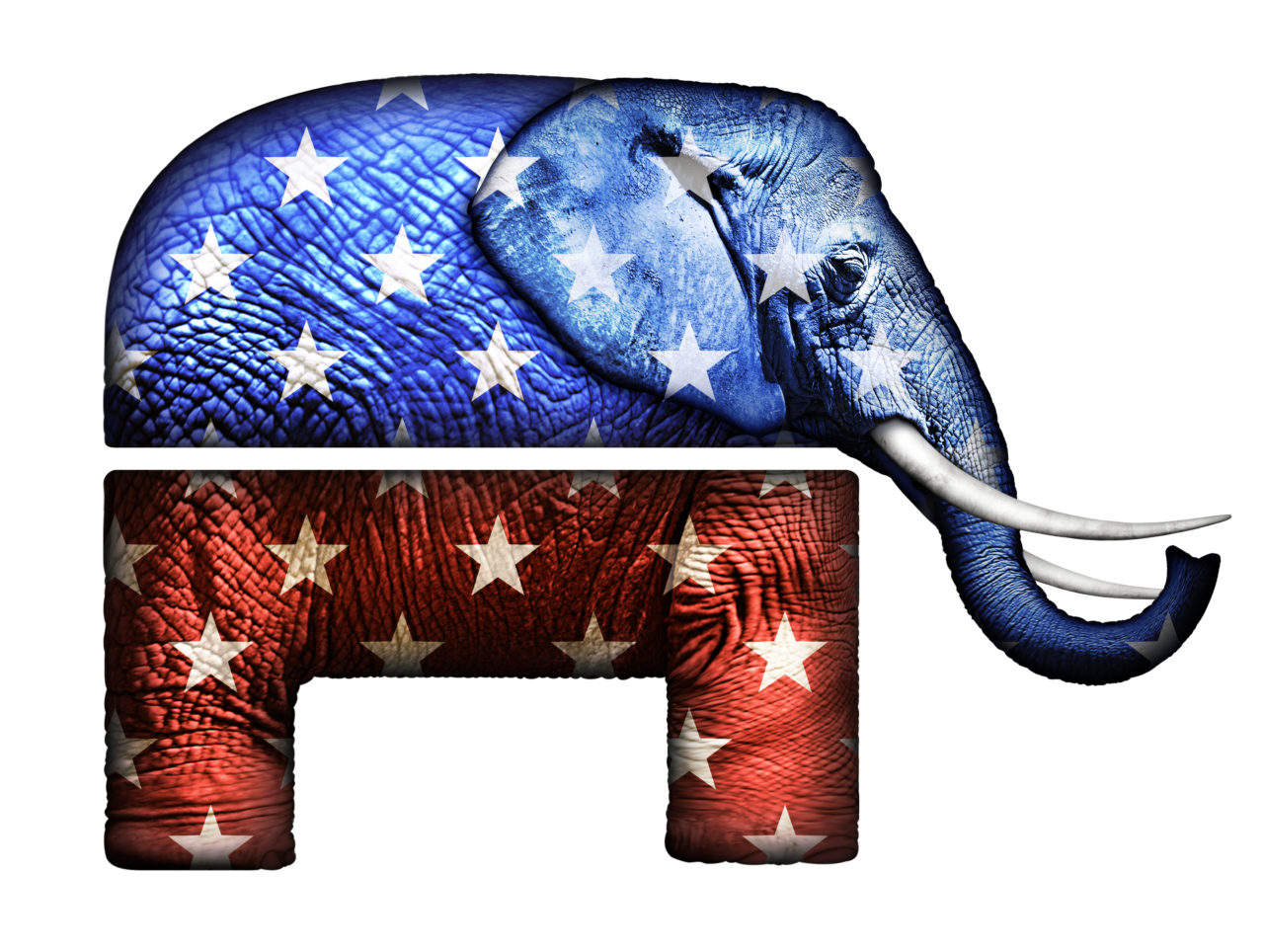 Many don't want Gov. Ron DeSantis horning in on party affairs.
Top GOP officials within the Republican Party of Florida expressed anger at reports of internal friction. Now, at least eight state board members have called for the termination of Executive Director Peter O'Rourke.
As negative publicity continues to pile, more are openly speaking of taking corrective action.
"Joe Gruters is the head of our party, we elected and support him," wrote Gilchrist County State Committeeman David Biddle on Twitter. "Peter O'Rourke is his subordinate, has his own ethics issues, and is actively undermining the Chair. O'Rourke needs to go."
Text messages shared with Florida Politics show more than eight state board members have called on the removal of the executive director.
At least one state board member suggested the party call George Riley, who served as executive director in 2016 when Republicans carried Florida for President Donald Trump, to replace O'Rourke.
But many just want a change after weeks of reports Gov. Ron DeSantis has been trying to exert influence over party operations.
Many took issue with a report in POLITICO stating Chairman Joe Gruters stood with "a title but no influence." That came after DeSantis announced a new date for the Statesman's Dinner a day after it was indefinitely postponed, and said President Donald Trump would be a guest.
The frustration? Gruters had been the one to announce the postponement of the event, but had no say in the announcement.
The POLITICO article framed that as DeSantis saving the event, but also leaving Gruters unaware of what was taking place. A day before the Governor's announcement, sources told Florida Politics the only reason the Statesman's Dinner had to be moved was because the Governor would not confirm his attendance unless Trump was a guest as well. Party leaders knew early on that Trump could not make the November date, but planned to hold a second fundraiser with the President in December.
Escambia County State Commutteeman Jeremy Evans sent an email to party members Wednesdat expressing his frustration with events.
"In the past week, our Fall quarterly and Annual Statesman's Dinner has been cancelled on nearly no notice. The Executive Director announces this cancellation on Twitter instead of to the members of our organization. When the e-mail informing members of the cancellation does come, we are informed of a conference calls with "exciting" details to come.
"The next day, the Governor announces to a group of reporters that the Statesman Dinner is on again with Donald Trump as speaker (whom we all assumed was coming to the planned dinner anyway). Again, instead of communicating to the members of the Executive committee."
Notably Gruters had called a conference call for Tuesday evening to discuss the dinner. But after DeSantis' announcement, O'Rourke sent an email to state board members cancelling that call.
That upset board members because Gruters should be calling the shots, not left in the dark. Gruters has the power to fire O'Rourke, and the only person reporting to the state board is Gruters.
O'Rourke, who reports to Gruters, moved into the executive director role in August at DeSantis' urging. He replaced Jennifer Locetta, who came on in January and had a long history working with both Gruters and Susie Wiles, co-chairs of Trump's Florida campaign in 2016.
Party regulars already were uncomfortable with DeSantis re-staffing the party with his loyalists, especially after a high-profile falling out with Wiles. That O'Rourke might be calling shots without Gruters, much less while trying to embarrass and sideline the chair, left some incensed.
One top official with the party said most county chairs and state committee members want a good relationship with the Governor. And one said he believes Gruters has avoided getting into a public fight of sort with DeSantis.
But party leaders also believe elected officials come and go and the party thus must maintain its independence.
Those calling for O'Rourke's ouster say it's important Gruters be seen as the face of the party. Some prefer a situation like the famously fractious divide between former Gov. Rick Scott and former party chairman Blaise Ingoglia.
One member said there's growing frustration both O'Rourke and DeSantis trying to act in the capacity of party chairman. The biggest thing stopping an all-out revolt may be that DeSantis remains popular with voters.
But O'Rourke's standing took a serious blow last week when a federal report slammed his performance as Acting Veterans Affairs Secretary.
Nome of this mentions sheer inconvenience. Evans notes the Fall quarterly meeting may now be in a different city than the Statesman's Dinner, after members already canceled reservations for next weekend's postponed event.
O'Rourke could not be reached for comment.