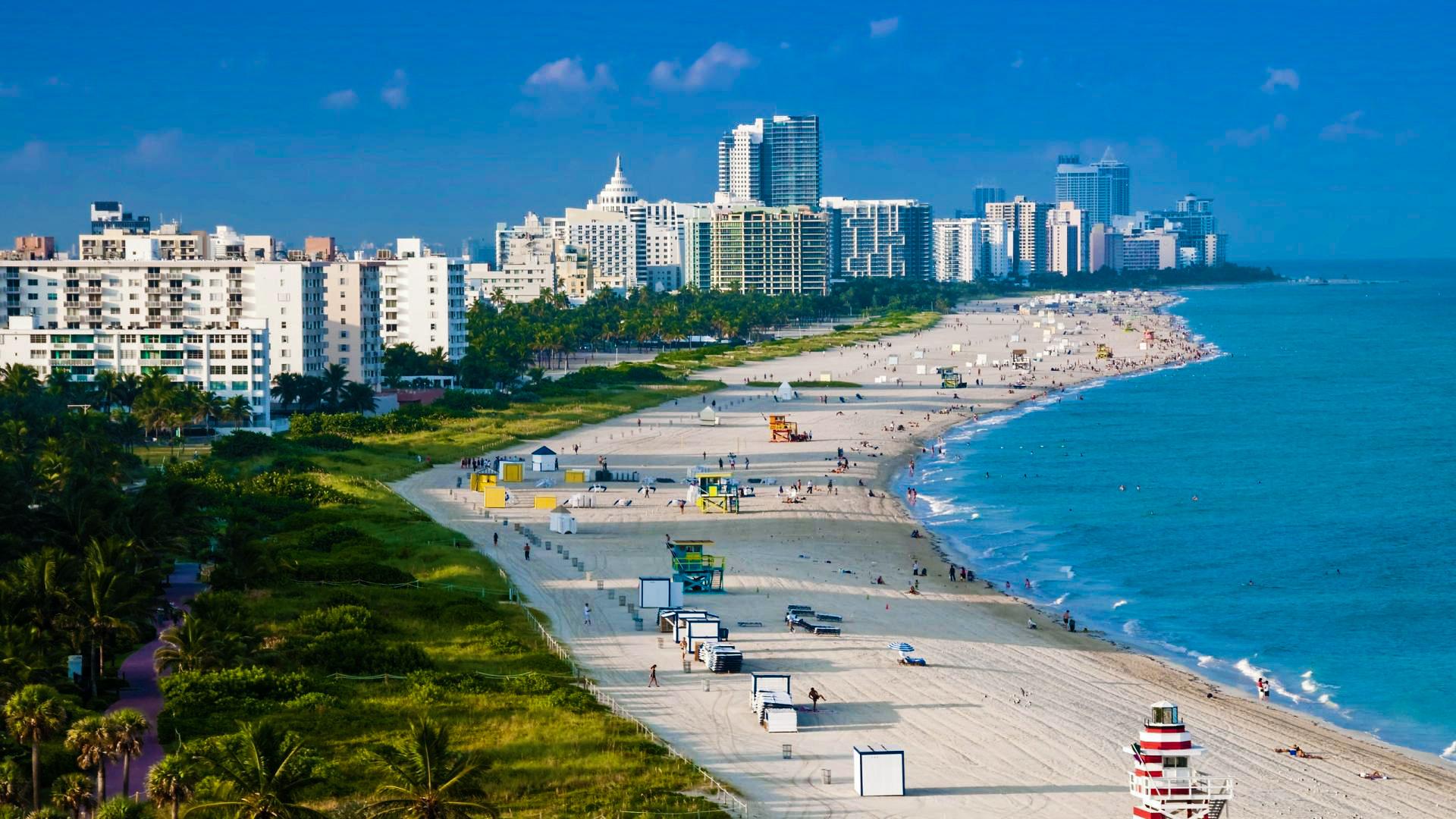 Voters will take to the polls on Tuesday.
Miami Beach residents will take to the polls Tuesday to decide on a trio of Commission seats as well as a half dozen referendum items.
Here's what voters can expect on the Nov. 5 ballot:
Group IV contest
The Group IV seat was vacated by former Commissioner Kristen Rosen Gonzalez when Rosen Gonzalez ran for the 2018 Democratic nomination in Florida's 27th Congressional District.
But Rosen Gonzalez is back and looking to reclaim her seat, which has been filled by Joy Malakoff on an interim basis.
Competing against Rosen Gonzalez are real estate brokers Mike Barrineau and Rafael Velasquez, as well as U.S. Securities and Exchange Commission attorney Steven Meiner.
Velasquez and Rosen Gonzalez have a history, as she accused Velasquez of exposing himself to her back in 2017. Velasquez has denied the claims and filed a defamation lawsuit against her.
Barrineau, a first-time candidate, has placed second to the former Group IV Commissioner in fundraising. He's also netted the support of outgoing Group VI Commissioner John Alemán.
Meiner, who is also a first-time candidate, is likely the long-shot here. He's pulled in the least money of the four heading into Tuesday.
Group V contest
Over in Group V, Commissioner Ricky Arriola is running for reelection but has courted a trio of challengers to his seat.
But those three are all first-time candidates. Real estate broker Stephen Cohen has by far been the best fundraiser among the challengers. At more than $86,000 raised, Cohen has brought in more than nine times what the other first-timers have earned. He's called Arriola "out of touch with the residents" of Miami Beach.
Raquel Pacheco has a public relations background. She owns and manages the RDP Agency LLC, which helps with language translation.
Jonathan Welsh also has a communications background. He earned a Bachelor's Degree in Political Science and Public Relations from the University of Miami.
Arriola, who chairs the Finance Committee, is well atop the field in fundraising, bringing in more than $220,000.
Group VI contest
This is yet another four-person race, as candidates compete to replace Commissioner Alemán.
The most high-profile among the four-person field is former state Rep. David Richardson. The House District 113 seat that Richardson formerly held covers Miami Beach. He gave it up to compete against Rosen Gonzalez, and other, in the 2018 primary for CD 27.
Richardson placed second in that contest to Donna Shalala, who went on to win the general election. Now, Richardson is running for a spot on the Miami Beach Commission.
And he's already been endorsed by Alemán to be her successor. Commissioner Malakoff has also backed Richardson, as has Miami Beach Mayor Dan Gelber.
Richardson has pulled in nearly $160,000 in fundraising. But restaurant owner Adrian Gonzalez has also raised a respectable $70,000.
His family operates David's Café in Miami Beach and has criticized Richardson for being a career politician.
"I'm not a politician," Gonzalez told the Miami Herald. "I'm just a person that wants to serve my community."
The remaining two candidates are landlord Mohammed Rafiqul Islam and Blake Young, who works in sales.
They may struggle to put up a fight Tuesday, as each has raised less than $7,000 in the contest.
To win these contests, candidates will need to earn at least 50 percent of the vote. If no candidates does so, a runoff between the top two vote-getters will be held in two weeks, on Nov 19.
Ballot questions
Referendum 1 will change the time the Mayor is allowed to stay in office. Currently, the Miami Beach Mayor serves two-year terms, and is limited to three terms.
The referendum would allow for the Mayor to serve a four-year term, rather than just two years. Mayors would be limited to two four-year terms.
The second ballot item would give the Mayor and commissioners a drastic pay bump.
Commissioners currently earn $6,000 annually, while the Mayor earns $10,000. Those numbers were set in 1966.
Referendum 2 would move those numbers to $45,381 for commissioners and $75,636 for the Mayor, which are the 1966 numbers adjusted for increases in cost of living over the decades.
Those pay raises would take place starting in 2021. The salaries would be increased annually according to the Consumer Price Index, but would be capped at a 3 percent bump each year.
Referendum 3 alters the Commission's procedure in the event of a vacancy. Currently, someone is appointed to fill an open seat, but the referendum would allow commissioners to also consider scheduling an election.
Referendum 4 would declare a new park constructed near the Convention Center to be named "Pride Park."
Referendum 5 allows for new floor area inside historic buildings to change how those buildings are used.
Finally, Referendum 6 would authorize greater floor area for buildings along Washington Avenue and Alton Road, so long as more than 25 percent of the building area is used for offices.