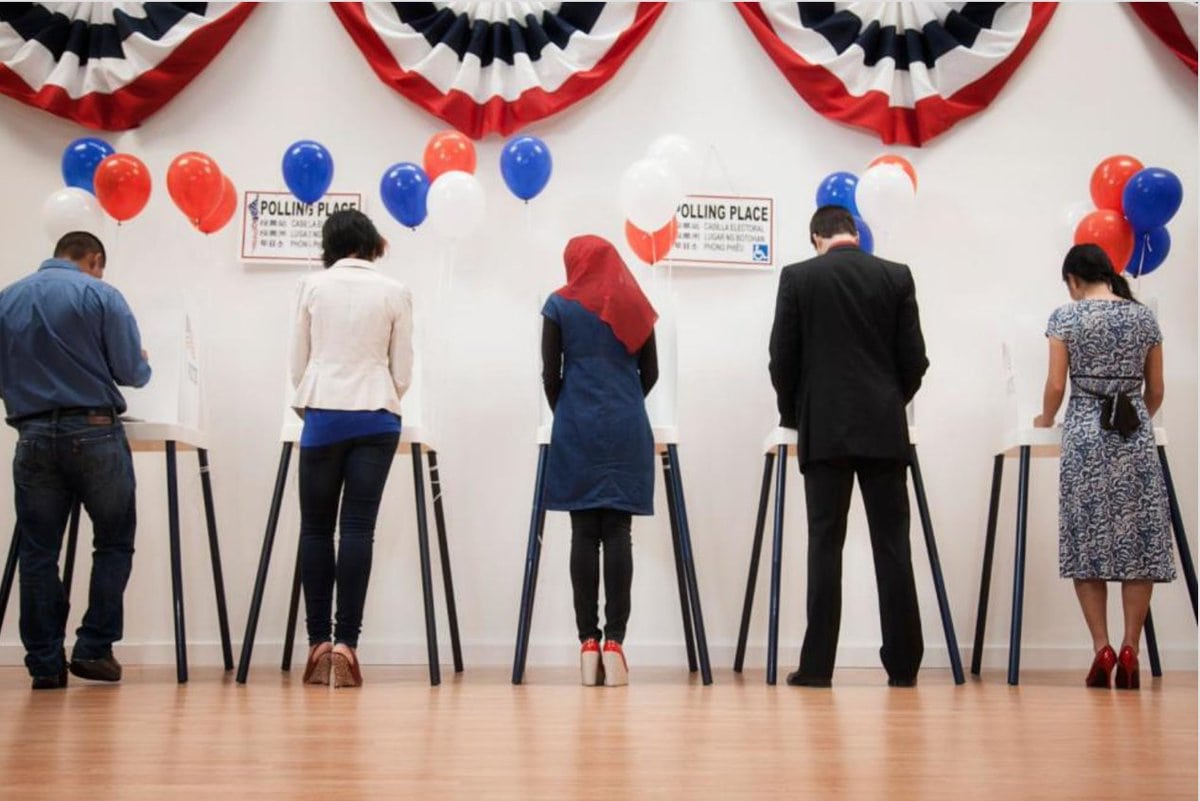 Partisanship has dominated the non-partisan election.
St. Petersburg voters will decide Tuesday who to send, or send back, to City Council. Polls open for voters citywide in all odd-numbered districts.
Two incumbents face challengers — Ed Montanari in District 1 and Lisa Wheeler-Bowman in District 7. Montanari, a registered Republican, faces Democrat Orlando Acosta and Wheeler-Bowman faces Uhuru candidate Eritha "Akile" Cainion. Both are expected to deliver solid victories to supporters.
Two open races are also on the ballot. Republican Robert Blackmon faces Democrat John Hornbeck in Charlie Gerdes' District 1 seat while Deborah Figgs-Sanders and Trenia Cox, both Democrats, are vying to replace Steve Kornell in District 5.
City Council races, by City Charter, are non-partisan, however, partisanship has been a top issue in this year's races. Acosta has waged his campaign largely on party affiliation, sending out mailers to voters tying Montanari to the policies of President Donald Trump. Hornbeck has also run on his "progressive" policies, subtly insinuating that his opponent is not a progressive. Blackmon returned fire with a campaign mailer to voters calling himself a "progressive voice for St. Pete."
In the Figgs-Sanders/Cox matchup, partisanship has also been on full display, despite both candidates being Democrats. Cox has raised thousands of dollars from conservative donors and has support from former Mayor Rick Baker, a prominent Republican. Figgs-Sanders' supporters have used it to draw a partisan comparison between the two candidates, most notably Mayor Rick Kriseman who himself used party politics to win reelection against Baker.
The District 5 race is also the most competitive, with both Figgs-Sanders and Cox aggressively raising funds and coming to the race with a strong base of support. Figgs-Sanders raised more than $41,000 compared to Cox who raised a little over $37,000 as of the most recent campaign finance reports available.
Still, the latest St. Pete Polls survey puts all four races with double-digit favorites. Figgs-Sanders led Cox 11 points, the smallest margin of the races. Wheeler-Bowman had the biggest lead, coming in at 37 points ahead of Cainion. Blackmon led Hornbeck by 16 points and Montanari came out 17 points ahead of Acosta.
Voter turnout in the race is trending low. As of Sunday night, turnout was just 11%. Turnout when the same districts were on the ballot four years ago when overall voter turnout was 17.2%. Of that, 79% of voters returned a mail ballot, which means a gap in turnout between the two races is not likely to be filled with election day voters.
Regardless of Tuesday night's outcomes, it will mean City Council will be overwhelmingly dominated by women, more so than it already is. There are currently five women on the eight-member board. After Figgs-Sanders or Cox replaces Kornell on the board, that majority will grow to 6-2. African American representation on the board will also increase to two.
Election Day voters must cast a ballot from their designated precinct. while races are single-member, the general election is open to voters citywide. The Pinellas County Supervisor of Elections office offers a tool here to look up polling places for voters who are unsure where they should vote.