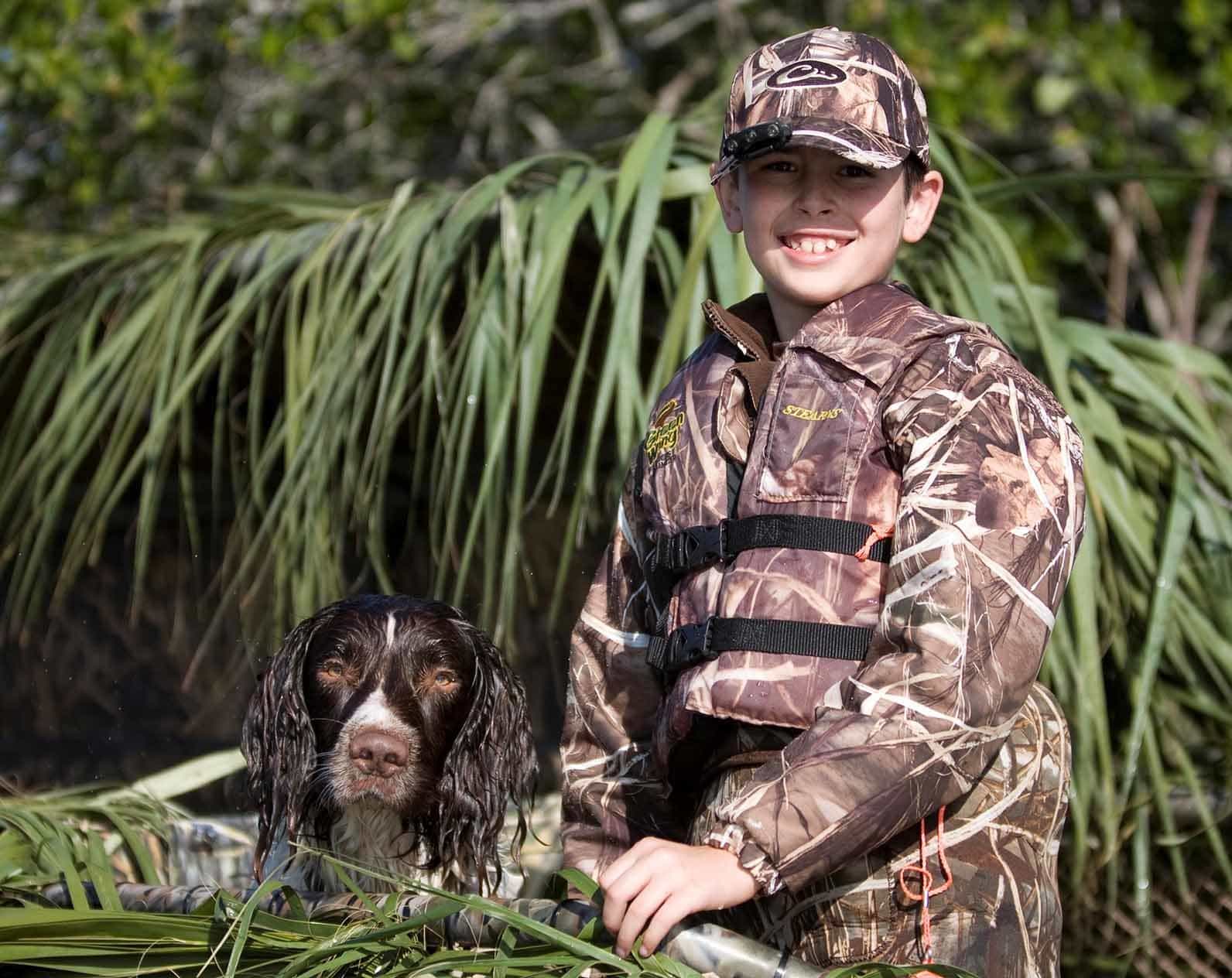 Youth Waterfowl Hunting Day begins Nov. 16 on any private property, or near bodies of water that have public access.
Daffy and Donald Duck should be careful leaving their homes this month, as the Youth Waterfowl Hunting Day begins Nov. 16 on any private property, or near bodies of water that have public access.
On this day, only kids 15 and younger are allowed to hunt while being accompanied by an adult. The kids are allowed to hunt ducks, geese, coots, and moorhens without needing a license or permit to hunt these birds.
Duck hunting season usually starts in early November and runs through early mid-February. For the children, they are allowed to have two Youth Waterfowl Hunting Days: the Saturday before duck hunting season begins, and the Saturday after it ends. This year, it will be Nov. 16 and Feb. 8, 2020.
"Federal rules allow each state to pick their youth hunt days, as long as they fall within two weeks of open migratory bird hunting seasons," Andrew Fanning, FWC's waterfowl and small-game management program coordinator said. "So, we surveyed Florida's waterfowl hunters to see what they preferred, and they chose breaking up the two days."
Before the split, the Youth Waterfowl Hunting Days were the Saturday and Sunday in February before duck hunting season was over. Now, with the new changes, Fanning believes it can make a difference.
"I believe splitting up the hunt days is a good choice for several reasons…it can help youth hunters be more successful. Having a youth day in front of the season gives kids a chance at resident mottled ducks and whistling ducks before these species have experienced any hunting pressure. It also promotes added participation since the whole regular season lies ahead." Fanning said. "Pushing the second Youth Waterfowl Hunting Day to two weeks after the regular duck season closes allows for a different type of hunt, when the weather is cooler, and species such as scaup and ring-necked ducks are more abundant. Plus, the two-week break gives the birds a rest."
FWC-managed youth waterfowl hunts
The Florida Fish and Wildlife Conservation Commission will host the hunts at the T.M. Goodwin Waterfowl Management Area, and the Guana River Wildlife Management Area. These areas will have events such as raffles, free food, and a chance to hunt ducks. For more information on the Guana River hunt, call 904-825-6877. For more information on the T.M. Goodwin hunts, call 321-726-2862.
General gun season
General gun season runs from the beginning of November into early January. Phase one is always on Thanksgiving and lasts four days. During this season, deer with antlers are legal to take and may be harvested. Deer without antlers can still be harvested, but only during archery season, exclusively on antlerless deer days, and only if that person has a permit.
However, during this season, there is a five-bag limit, and two may be antlerless. If someone is on private land, the bag limit is cut to just two. Wild hogs can be hunted on private property with no bag limit.
There are a plethora of Wildlife Management Areas in Florida that hunters can go to. More than 40 of these areas do not require a permit to hunt during the general gun season.
Fall turkey season also starts on the same date as the general gun season. Bearded turkeys and gobblers are the only kinds allowed to be hunted, and a permit is required. They are not allowed to be hunted with dogs, with turkey calls, nor can they be shot while within 100 yards of a game-feeding station.
The hours to shoot deer and turkey are 30 minutes before sunrise and 30 minutes after sunset.
Dogs are permitted to hunt deer as long as they have a collar or tag that shows the owner's name and has their address as well.