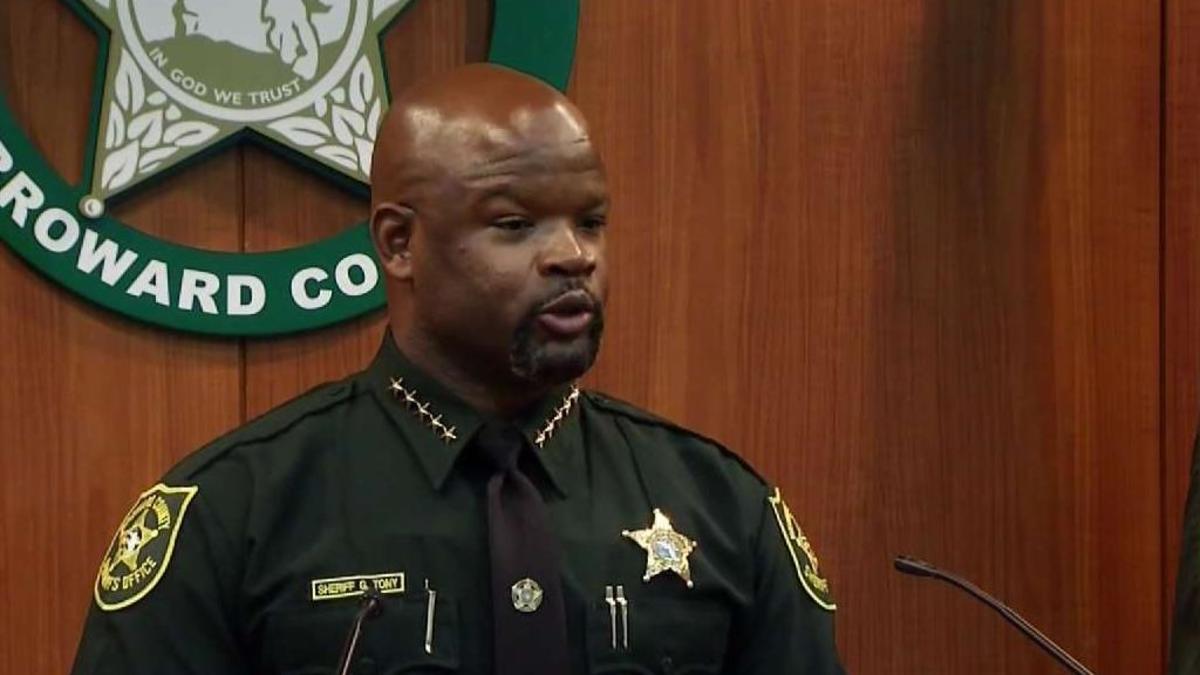 Among his opponents will be former Broward Sheriff Scott Israel, the man Tony replaced.
Broward Sheriff Gregory Tony says he's formally running for election to that post in 2020 after being appointed by Gov. Ron DeSantis following the suspension of now-former Sheriff Scott Israel.
Tony has said before he plans to run in the contest, but had not yet formally declared with the Broward Supervisor of Elections office.
With his formal entry Tony becomes the ninth active candidate in the crowded 2020 race.
Among those nine candidates? Israel himself, who was officially removed from his position by the Senate in October by a 25-15 vote. Tony took several shots at Israel during his announcement, with identifying him by name."
"We finally have the most diverse command staff in the history of this agency," said Tony, who is the first black Sheriff in Broward County history.
"This is something that any Sheriff before me could have done. But they chose to look away."
Prior to being appointed to the Broward Sheriff position, Tony served as a Sergeant in the Coral Springs Police Department.
That department was praised for its response to the 2018 shooting at Stoneman Douglas High School, where 17 people were killed.
The attack was cited in the DeSantis' Executive Order removing Israel, as investigations showed multiple deputies failed to enter the school to confront the shooter.
The most high profile of those deputies was Scot Peterson, who was serving as the Stoneman Douglas school resource officer (SRO) at the time. SROs are sworn law enforcement officers responsible for campus safety and crime prevention on school grounds.
"I quickly realized that the reality of this office that I took over was far worse than what I had anticipated," Tony said.
"We can't allow for discredited politicians who continue to show poor leadership to come back. More of the same is not the answer."
Israel pushed for his reinstatement, arguing the Governor improperly removed him from the post. Several Senators who voted for Israel's reinstatement argued that the voters should decide his fate, not the Governor.
In 2020, they'll have that opportunity, as Tony and Israel will now face off in the Democratic primary.
Seven of the nine candidates who have filed are Democrats. In addition to Tony and Israel, Raymond Hicks, Willie Jones, Al Pollock, Andrew Maurice Smalling and Santiago Vazquez Jr. are all competing for the Democratic nomination.
H. Wayne Clark is running as a Republican; Charles Whatley has filed as a non-party-affiliated (NPA) candidate.
Broward County is a heavily blue district. After emerging from a four-person Democratic primary in 2016, Israel coasted to a win against Republican Santiago Vazquez, earning more than 72 percent of the vote.